Twitter business vs personal account? As good as a Twitter business account is for the reputation of your business, a Twitter personal account is for your own. Managing the two is an art that you need to learn if you want to make both your accounts worthwhile.
Another important point is that if you ever decide to sell your company or move away from it, you can retain your personal account and pass away the company Twitter account.
Your Selling Stock is Messing Up? You Need Help!
Ginee Omnichannel allow you to automatically sync every stock from all of your online stores. It's faster way to helps you profit!
Before you decide if you want to go ahead with a Twitter business account or a personal account, read these statistics:
Out of companies with more than 100 employees, 68.5% of them use Twitter for marketing their products.
80% of Twitter users choose to mention a brand in their tweets.
A 19% increase in customer satisfaction is seen for companies that use Twitter for marketing.
There has been an increase in customer service conversations by 2.5 times in the last two years.
These statistics give a pretty good idea on how companies are performing on Twitter accounts and why it makes a great platform for marketing and advertising. So, now the question comes, should you have a Twitter business account or a personal account? The answer is: Both.
Using a Business Twitter Account
Create a Twitter business account? It's still important for businesses to have a presence on Twitter. People are still going to be searching for you and with Twitter being one of the most powerful search engines on the internet, do you really want to be left out of that? If you're not being found online, people will simply go to your competitors.
Using Your Personal Twitter Account
Everyone should have a personal Twitter account type. Personal branding is a term that's used in the business world. Twitter gives you the opportunity to have a voice. One man who has used social media to build his businesses is Gary Vaynerchuk. He's massive on Twitter and has around 1.2 million followers at the time of writing. 
What Gary is saying here is that you're probably going to change direction at some point in your life. But even if you do, you will always have your personal Twitter audience. However, if you were to solely have a business account, you'd have to start from scratch.
Having a personal Twitter account is hugely important if you're to have any sort of voice in the 21st century. But that's not to say business accounts are useless. In fact, they can be really useful if used in the right way.
Read also: 7 Proven Ways to Promote Your Business Online For Free
Examples of Twitter Business Accounts vs. Personal Accounts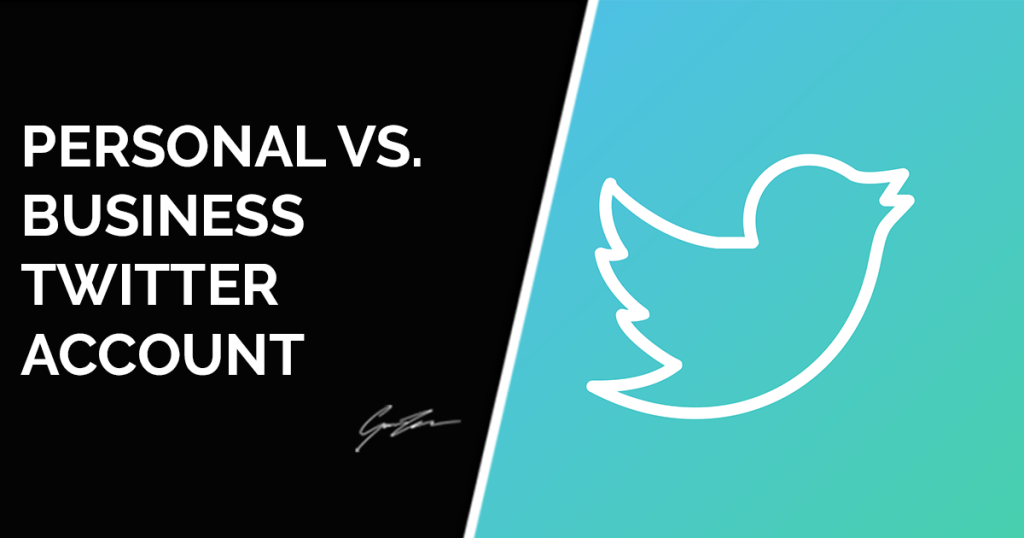 Twitter is an online news and social networking site where people communicate in short messages called tweets. Tweeting is posting short messages for anyone who follows you on Twitter, with the hope that your words are useful and interesting to someone in your audience. Another description of Twitter and tweeting might be microblogging.
Some people use Twitter to discover interesting people and companies online, opting to follow their tweets.
Twitter's big appeal is how scan-friendly it is. You can track hundreds of engaging Twitter users and read their content with a glance, which is ideal for our modern attention deficit world.
Twitter small business employs a purposeful message size restriction to keep things scan-friendly: every microblog tweet entry is limited to 280 characters or less. This size cap promotes the focused and clever use of language, which makes tweets easy to scan, and challenging to write. This size restriction made Twitter a popular social tool.
People send tweets for all sorts of reasons besides sharing their thoughts: vanity, attention, shameless self promotion of their web pages or pure boredom. The vast majority of tweeters microblog recreationally. It's a chance to shout out to the world and revel in how many people read their tweets.
Don't Know How to Set Up Digital Ads? Don't Worry!
Set up Google, Facebook, TikTok Ads, and more with Ginee Ads. The best part is you can do all of this in one place. Check it out now!
Helelna Morissey (@MorrisseyHelena) and 30% Club (@30percentclub)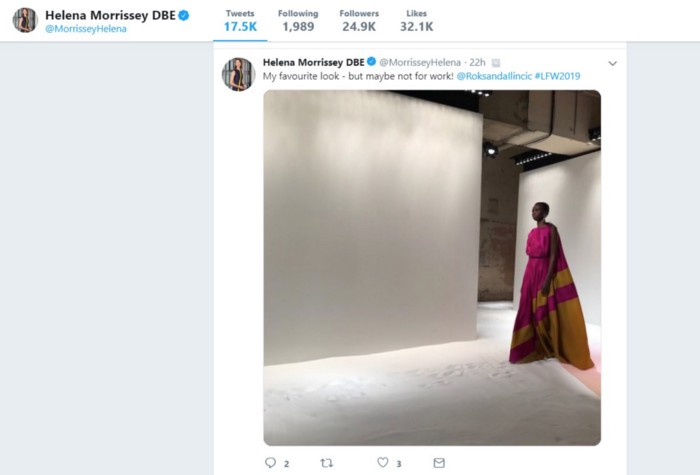 Morrissey Helena is the founder of 30% club, a group committed to a better gender balance. When you analyse both her personal and Twitter business account, you will see how sharply they differ in the tweets and tweet volumes.
Her personal account is completely about her personal views, likes and activities. The business account is all about their events, blogs and causes.
Javier beBee (@JavierBeBee) and beBee (@beBee)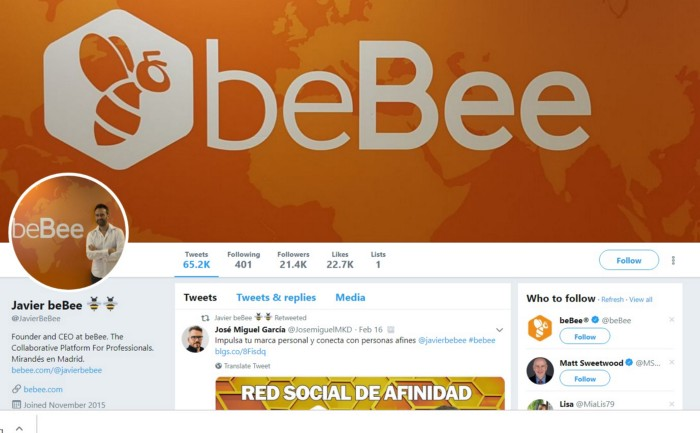 Another interesting account that you can have a look at are Javier beBee and his company, beBee, which is a collaborative platform for professionals.
If you go through these accounts, you will notice that Javier's personal account is a mix of both his personal life and his company. He is often sharing political, personal opinions and beBee's posts on his Twitter profile. In fact, his header photo and Twitter display pic both clearly show his company's name indicating his direct connection.
Read also: 11 Different Ways on How You Can Grow Your Business Online
Want to Put Digital Ads Everywhere Without Hassle?
Get the 360 digital marketing experience via Ginee Ads. Put your ads anywhere at any time, do them all in just one place!
Quick Tips to Set Up Your Twitter Personal and Business Account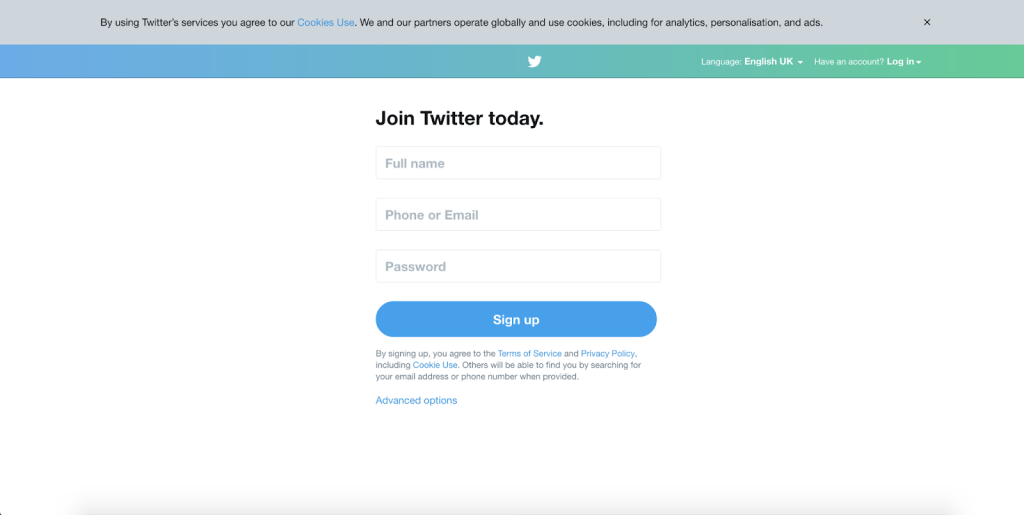 You create a Twitter account for business the exact same way you'd create a personal Twitter account.
Make sure to link your Twitter personal account in the bio of your Twitter personal account.
You can seldom retweet your posts from business accounts to your personal account if it can interest your personal followers. Just don't be too spammy.
Make sure your business account has a professional Twitter header and your company logo as the display picture.
Here some steps to set up your twitter personal and business account:
To create an account, click here. You'll be taken to this page.
Go through the steps like entering your username, photo (in this case, you might want to choose your logo).
Once you've entered all that information and gone through their smooth onboarding process, you're taken to your feed. You then want to go to your profile and edit it, adding in all the relevant information that your potential customers might want to know.
Conclusion
It's important to have both a personal and a business Twitter account. Use your personal account for your day to day interactions with people and use your business account to share news about your company, helpful tips, your content and just general updates showing an insight to the business.
How Does Ginee Assist You in Managing Your Online Sales?

Do you spend a lot of time duplicating things to sell them through many channels?
Do you want to find a more efficient way to manage orders when you're selling on multiple websites?
You don't know how to deal with customers that place excessive orders?
Do You Want to Manage Multiple Marketplace Just by Single Person?
Of course you can! You can handle multiple stores from all marketplace just by single dashboard. Cut your Business's cost, and Boost your Efficiency at the same time.
Use Ginee Philippines to reduce the management burden when selling right now. Ginee is an online sales management software that applies the Omnichannel model to help sellers easily sell multi-channel products more smoothly. When using Ginee, you will get:
Adding new products, bulk editing, and updating all sales channels at the same time simplifies product administration.
From the time you get the order, prepare for shipment, and print the labels until the buyer receives the items, you can effortlessly handle orders.
Managing consumers allows you to have a deeper understanding of your customers by looking at payment history, ordered products, and purchase trends.
Sign up for a free 7-day trial today to not miss this big opportunity!