1. Add Woocomerce Channel Products
In the Woocomerce channel product list, click the Add Product button

Enter to the product information page: select store, enter the product name, select category, and enter product description information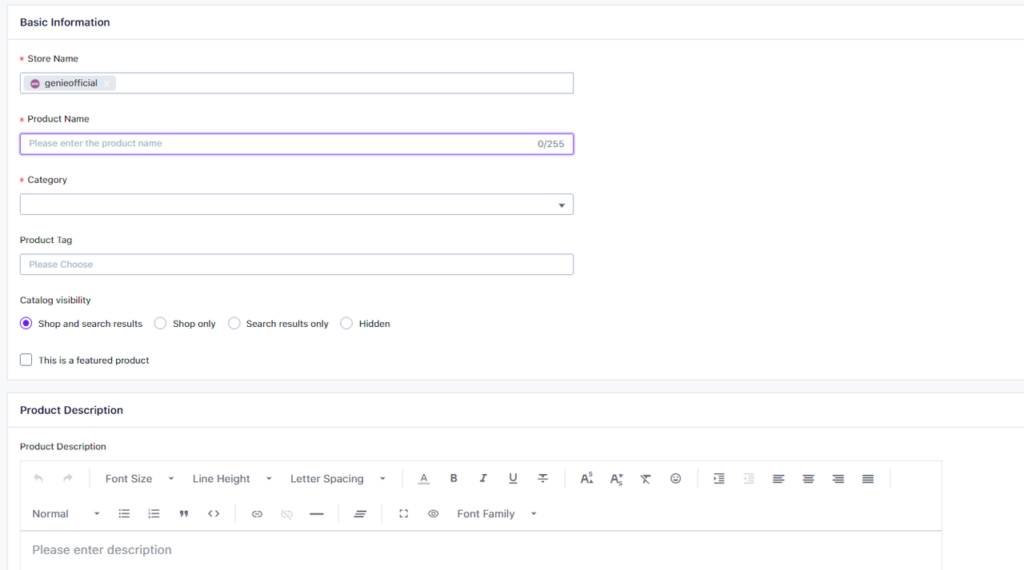 Select product attributes. When a product has multiple attributes, you can select product attributes. If the product type wants to select Variable Product and need to add a variant, you must select Product Attributes: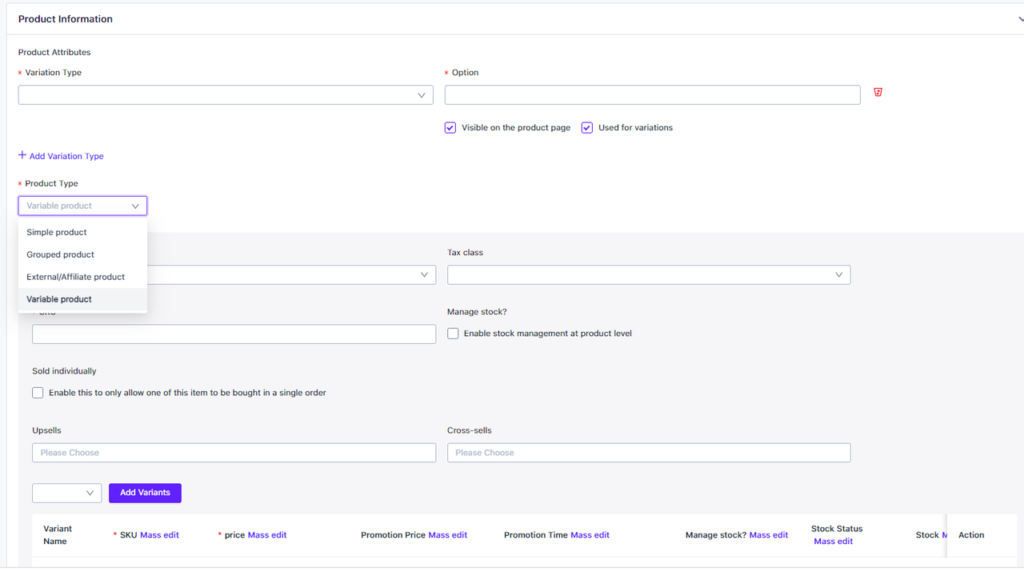 Product types are divided into Simple Product, Group product, External/Affiliate Product, and Variable Product. Different product types need to fill in different fields. (Current design is according to seller center)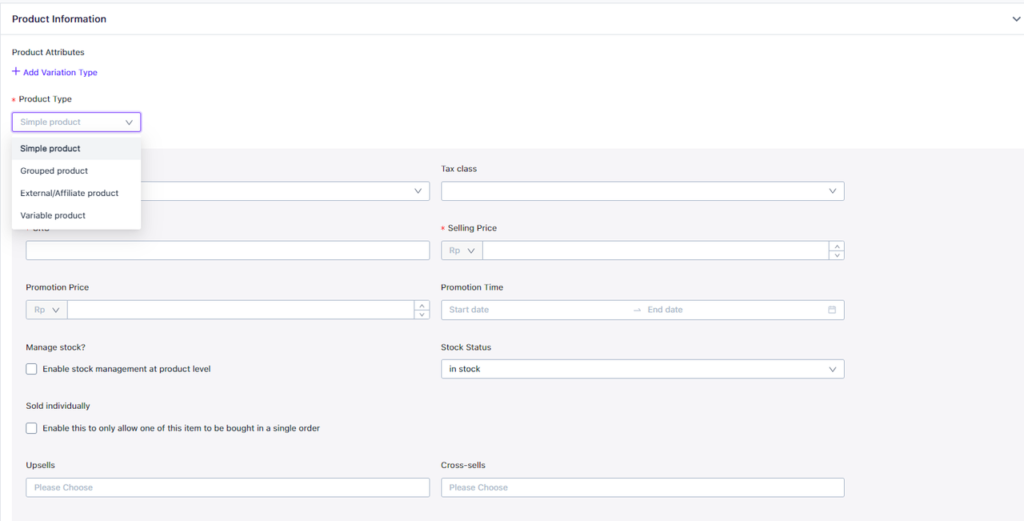 Upload product image, enter length, width, height and weight information, you can choose to Save As Draft first or directly Publish: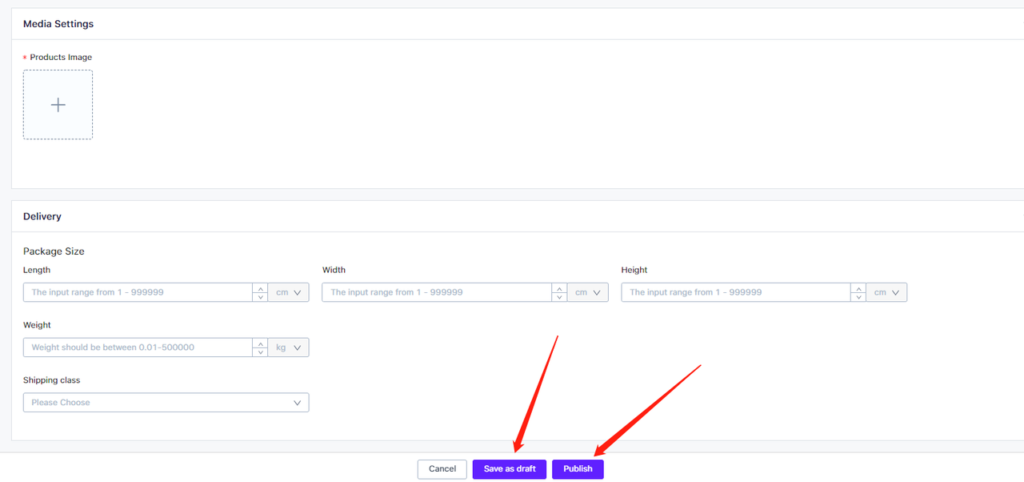 2. Edit Woocomerce Channel Products
Click the Edit button to enter the product editing page. The Store information can not modify, other information can be edited. For long descriptions and short descriptions the system is currently unable to add images to the description, but support deletions.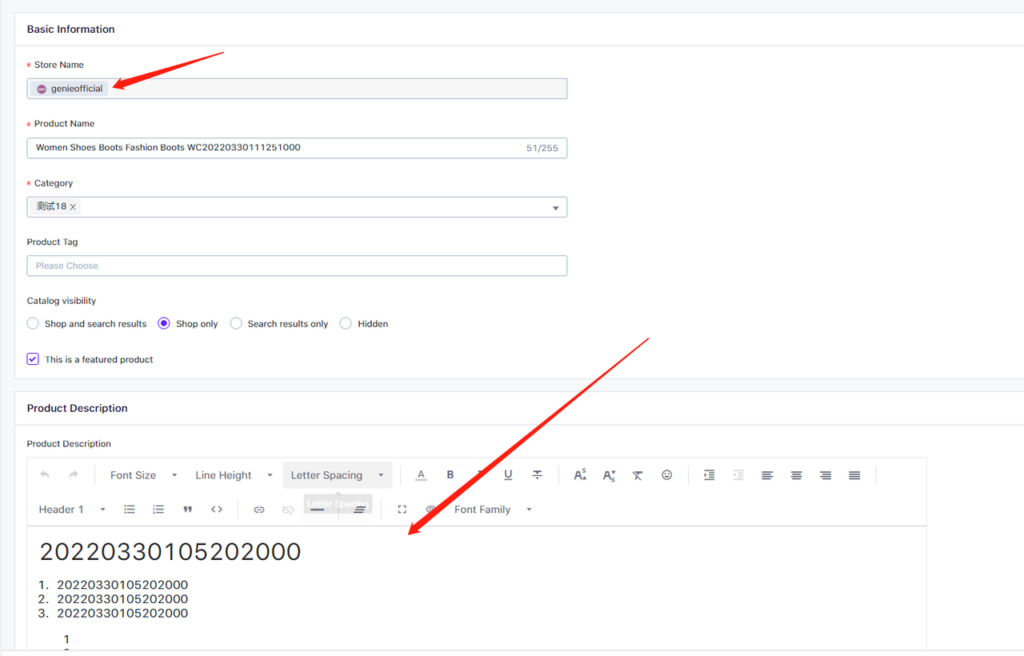 3. Activate / Deactivate / Delete Woocomerce Products
How to deactivate: You can click the product in the Live tab and click Set Unavailable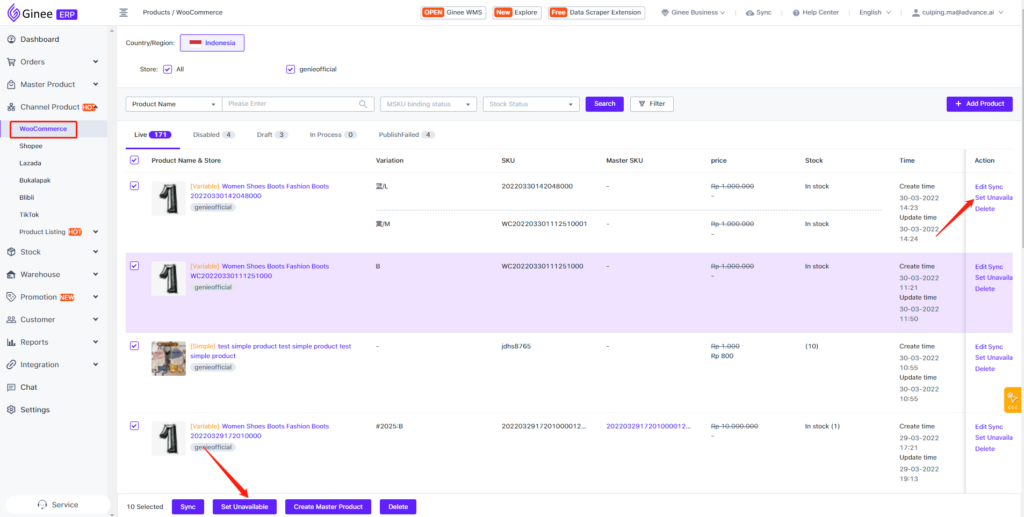 How to activate: You can click the product in the Disabled tab and click Set Unavailable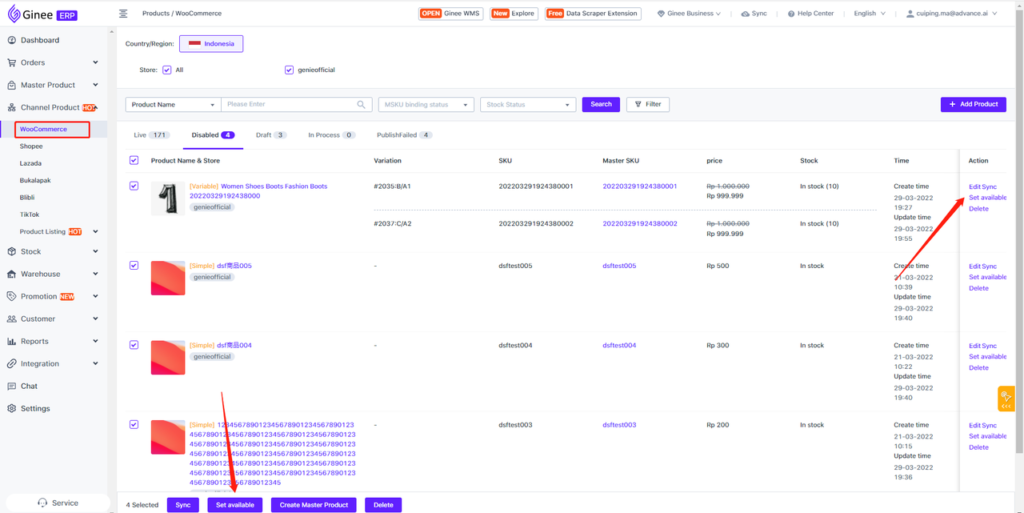 Deleting operations can be supported for products that are Live, Disabled, Draft and Publish Failed

For this latest update, data with draft status from channel products cannot be pulled, data with Draft status is defined as data stored in drafts in Gniee.