You can mass bind your channel listings/products to your Master Products for centralization of stocks. 
Below are the steps:
1. Go to Master > Import / Export > Import to Bind Products

2. Follow the 3 steps indicated on the page.
a. Download file with the product listings:
i.) Choose channel and store the products you want to bind are located
ii.) Choose if you want to download all or only those not currently binded
NOTE: If there are more than 10,000 rows of data, Ginee will compress the file. Will be downloadable as a zip file.
b. Export Master Products list by page. You can choose which pages you want to export.
c. Download the template and fill in the details using the Channel Product Listings file and Master Products file you previously exported.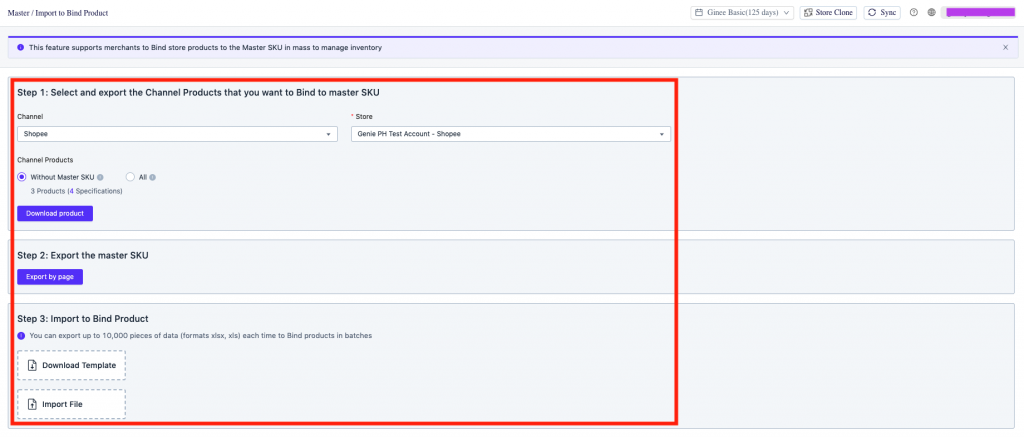 3. After filling out the template, import the file. You will be able to see the binding result.