(1) New version of stock management, no longer integrating Master SKU according to SKU platform. Master SKUs will integrate directly into product variants on the channel. Each channel variation can only be integrated with 1 Master SKU. Channel products that do not have a SKU can also be integrated with the Master SKU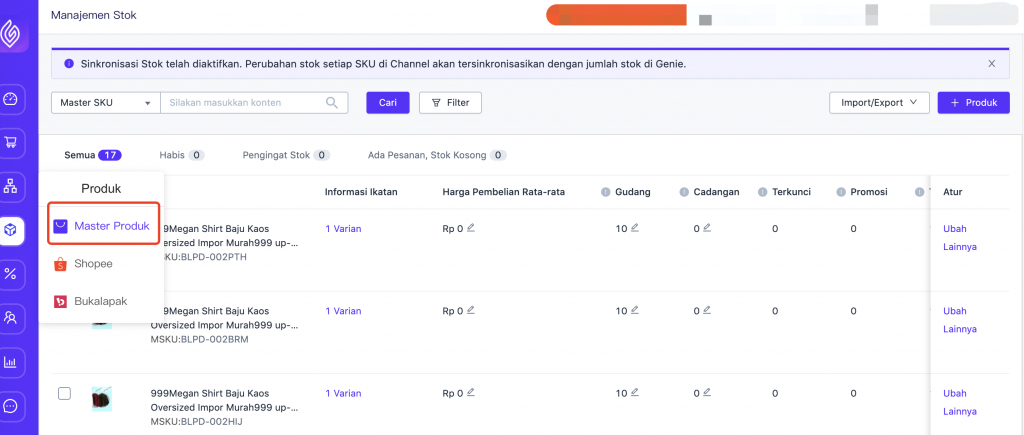 (2) Integrating channel products or releasing the integrated Master SKU can only be operated at Ginee. No need to edit on the Seller Center channel
(3) Steps to convert or integrate in bulk:
Bulk Integration Termination:
● Jump to the Master Product list – Press SKU or Master SKU to find Master Product – Master SKU – Click integration information, check Master SKU integration information.
● In the pop-up window – integrated: displays the integrated product channel Master SKU. Pop-up Window – All: shows all channel products that have integrated into Ginee
● Switch to pop-up tab – integrated, check product and disconnect integration
● or directly on the channel product list – click on the Master SKU to jump to find the integrated SKU
Bulk Integration:

● Jump to the Master Product List – Find Master SKU to Add Integration – Click on the Integration Information to Prompt the Integration Information Pop-up Window of the Master SKU.
● Search for the channel product name in the pop-up window, the channel platform product SKUs find the channel product. If a channel product is already integrated on another Master SKU, you need to disconnect and reintegrate.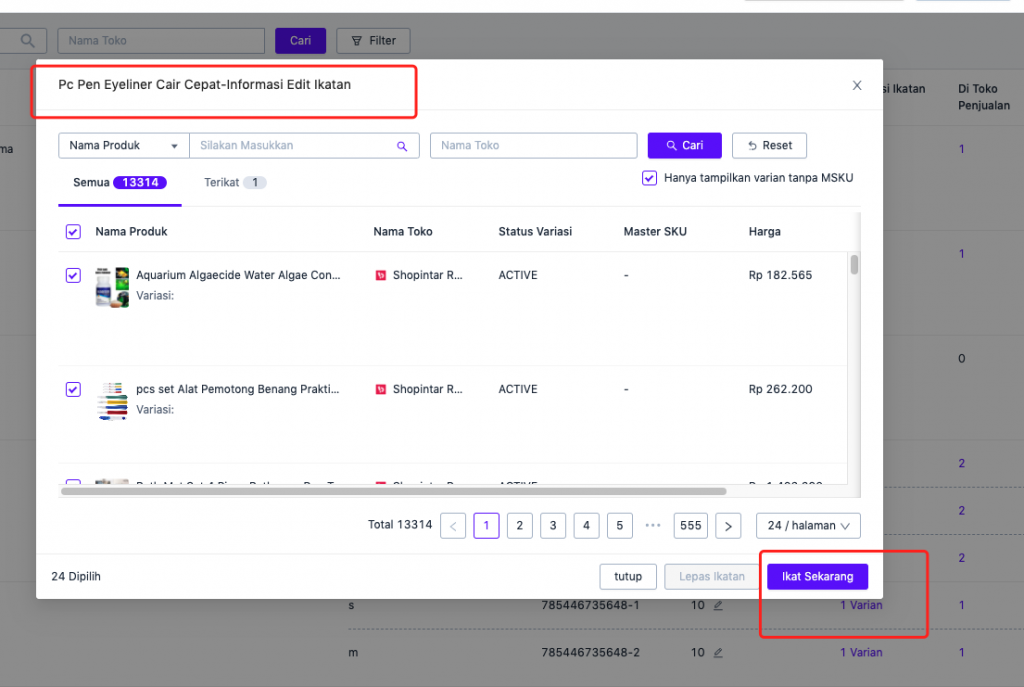 Integration History:
● The integration and unintegrate history of master SKU and the channel product will be recorded in the integration history of the master product
● Jump to – Product Master List – Search Master SKU – Manage – Integration History, here you can check integration history.