1. How to manage notification sound?
You can enter the settings page and choose to turn on or turn off the "Notification Sound". after turn off, the current account will not be reminded when you receive a new message. Different accounts can be set separately and it not affect each other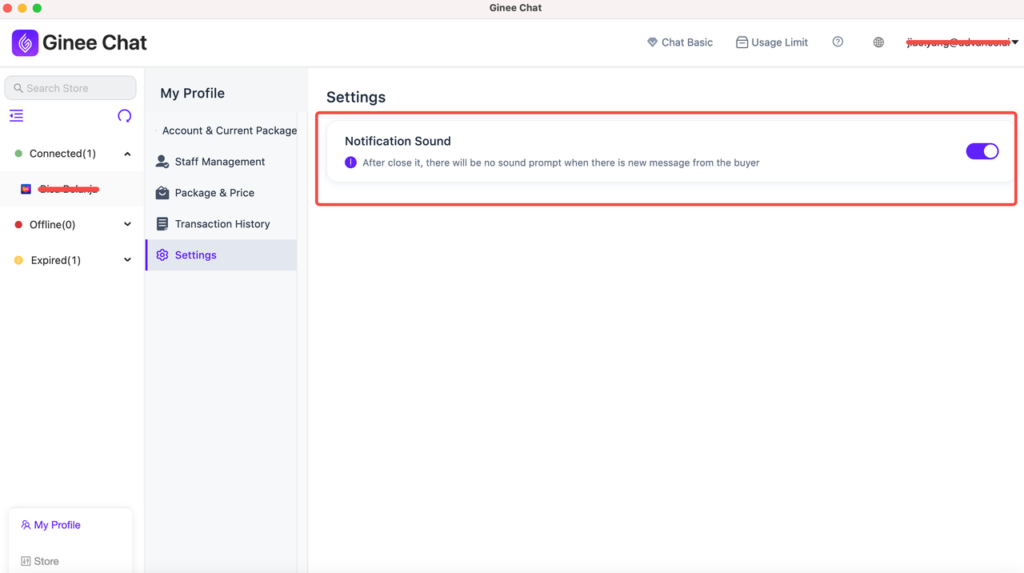 2. How to use translation feature?
In the message chat windows, we provide automatic and manual translation:
You can turn on the "Auto Translate" button, then it will:

Automatically translate the receive buyer message into the system language you set
  The message you send to buyer is automatically translated into buyer's language. You can select the language you want to translate to buyer in "Buyer Language" option.

If you choose to turn off "Auto Translate" button, we also provide you with manual translation feature:

Under right corner of the receive buyer message box and the message box you sent out, there are "translation" icon. Click the icon to manually translate the current message content, and it will be translated into the system language you set.
After you edit the message, you can choose to send it directly and it will send the message you edited directly to buyer
Or click the "Translate" button, translate your message into the buyer's language first, and then click Send, then it will send the translated message to the buyers