1. Added the product synchronization feature in Zalora channel, able to sync for single and multiple products.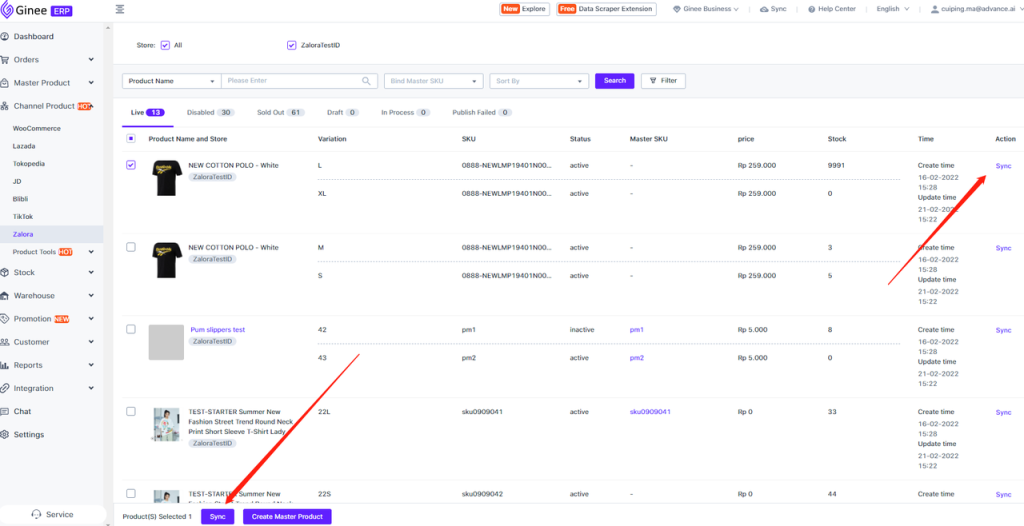 2. Support to create Master Product after the Zalora products are synchronized back to Ginee system: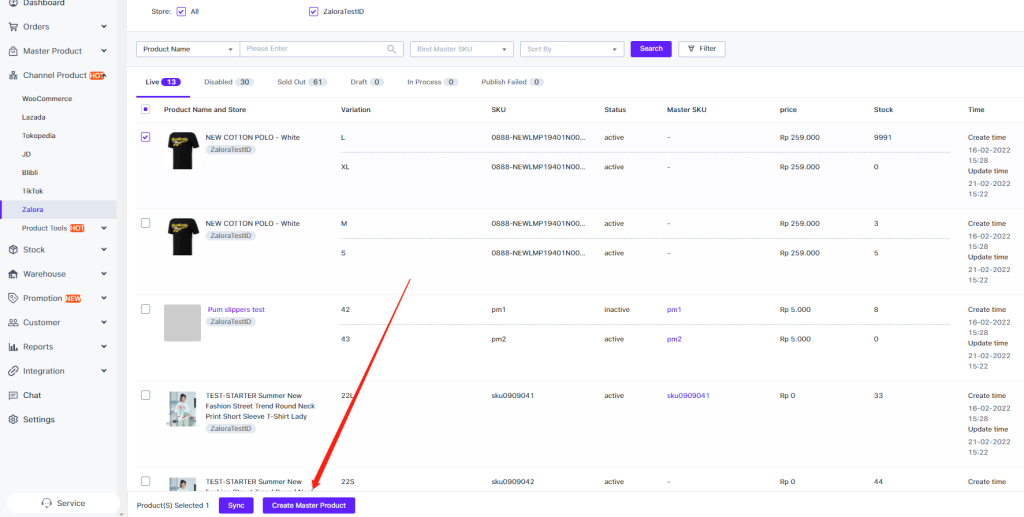 3.The product display dimension in Zalora seller center and Ginee system are different. In the seller center, it is displayed based on variants. In Ginee it will be displayed and merged based on products, variant with same Parent SKU will combined into same product.
4. In the seller center, the prices of different variants of the same product are the same, so in the Ginee system, when modifying the price in batches, if it is a variant of the same product, it is possible to modify one of variant price.