Read this article and you will know:
About staff management
How to add an staff account
Store data permissions (updated on January 9, 2022)
How to edit staff accounts
How to change staff password
About Staff Management
Merchant accounts can add staff accounts in ERP.
Go to Settings > Staff Management
You can see the list of existing staff accounts in the system. Merchants can directly change the password of an staff's account. After the password is updated, the staff's account will be automatically logged out.
Support setting store permissions for staff, so that your staff can help you manage the store. If you do not give this store authority to your staff, they will not be able to see the data of this store such as product management, order management, report, and chat modules.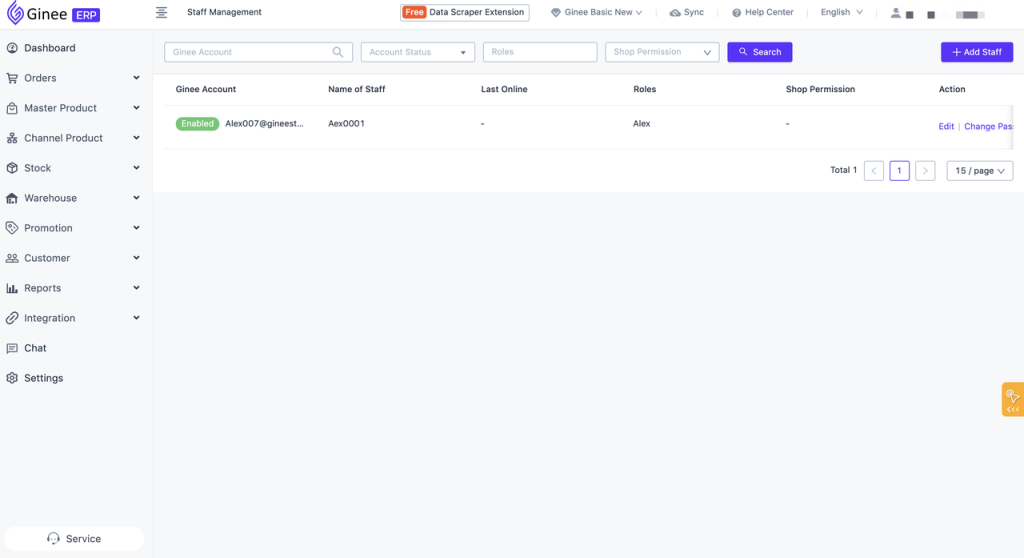 How To Add Staff Account
If the role of the staff not added yet, please add the role first. Please following this steps: How to use role management
If the role of staff has already been added, you can follow the steps below:

Go to Settings > Staff Management > Add Staff
Input basic information of your staff. You can use of virtual email to add staff accounts (the default suffix is Ginee.Staff.com). Input staff account name (prefix), account password, staff name, mobile phone number, role and other information
Set store permissions. For store with the store permissions, this staff accounts have the right to access the authorized lists, products, orders, data modules, and chat of the store.

Automatic application of new store permissions: Support for setting according to employee account, newly authorized stores can be automatically set to the employee's account, so that employees can see the store's products, orders, data modules, and chat messages.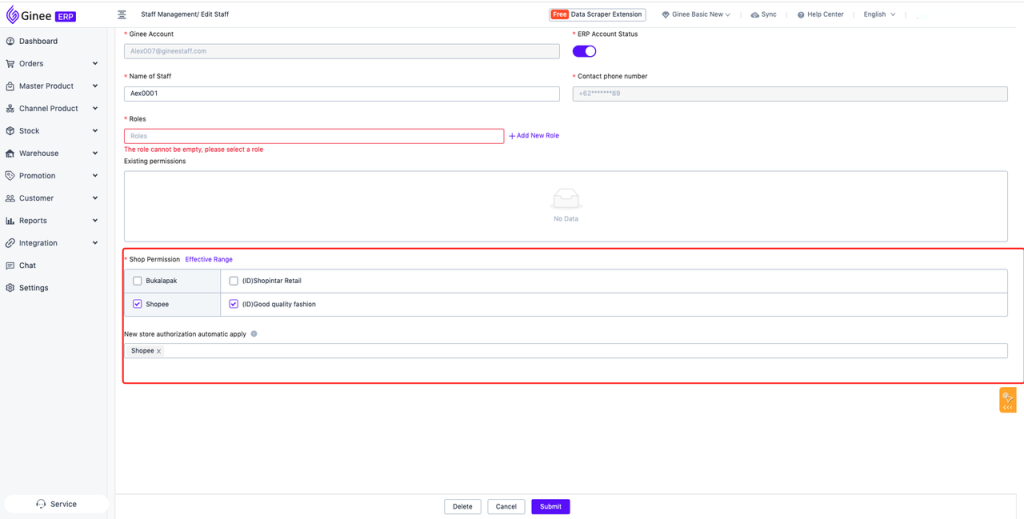 How To Edit Staff
Go to Settings > Staff Management > Search staff name/account > Edit
When editing staff accounts, you can modify the staff name, deactivate and delete it.
After deactivated or deleted staff account, it will no longer be able to log in to ERP system, but it will not affect staff to login or use other Ginee systems.
After deleted staff account, you still can add again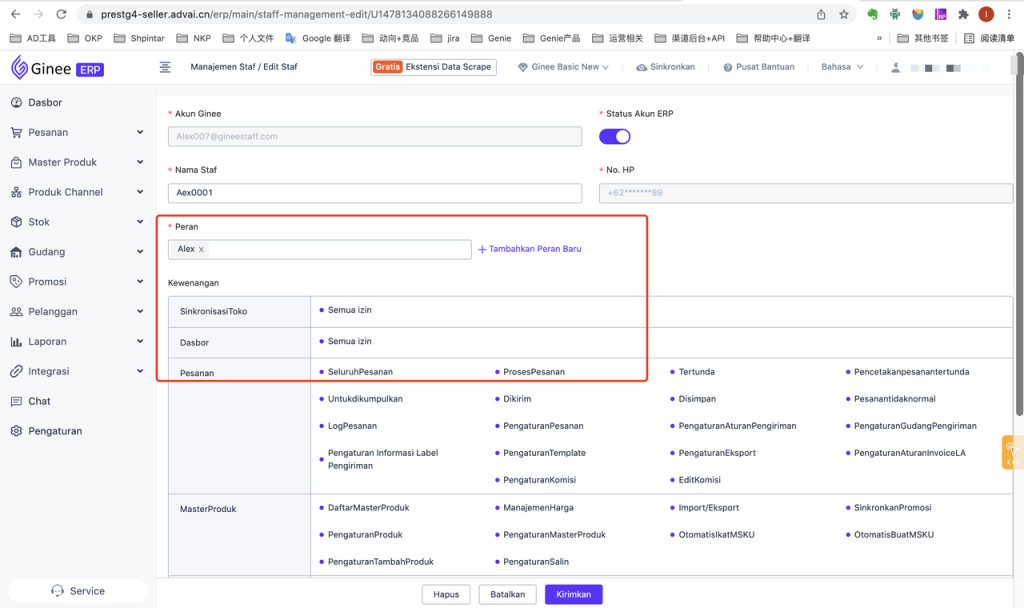 How To Change Staff Account Password
When staff forget their password, the merchant account can modify the staff account password.
Go to Setting > Staff Management > Search staff name/account > Change Password
Note: After updating the password, if the staff has multiple account permissions in Ginee system (ex. ERP & WMS), each system will be automatically logged out, and need to log in again with the new password.