Go to the Ginee Official Website https://ginee.com/ and hover the mouse over the "Track" Menu, and the Track Package and Tariff Check options will be available below. Select Track Package

You can also use this link https://ginee.com/track/trackpackage to quickly get to the page and track your Package
You will be directed to this page.
(for now Ginee Track only supports 2 logistics options namely: Sicepat and J&T, other logistics are in the process of being integrated and will be added here in the near future)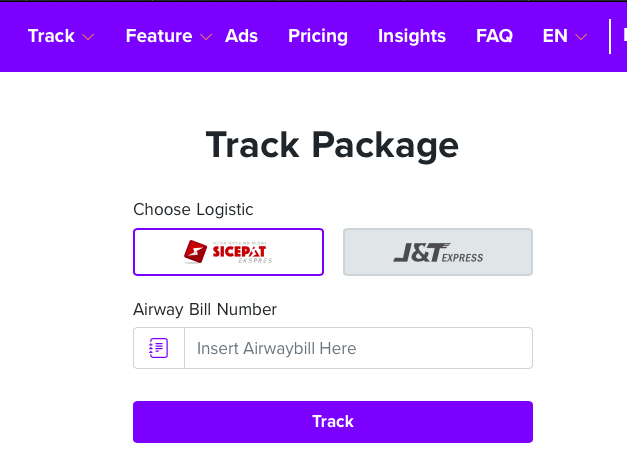 Select the Logistics of your Package to track.
Enter your Package Airwaybill Number
Click Track to display detailed information about your Package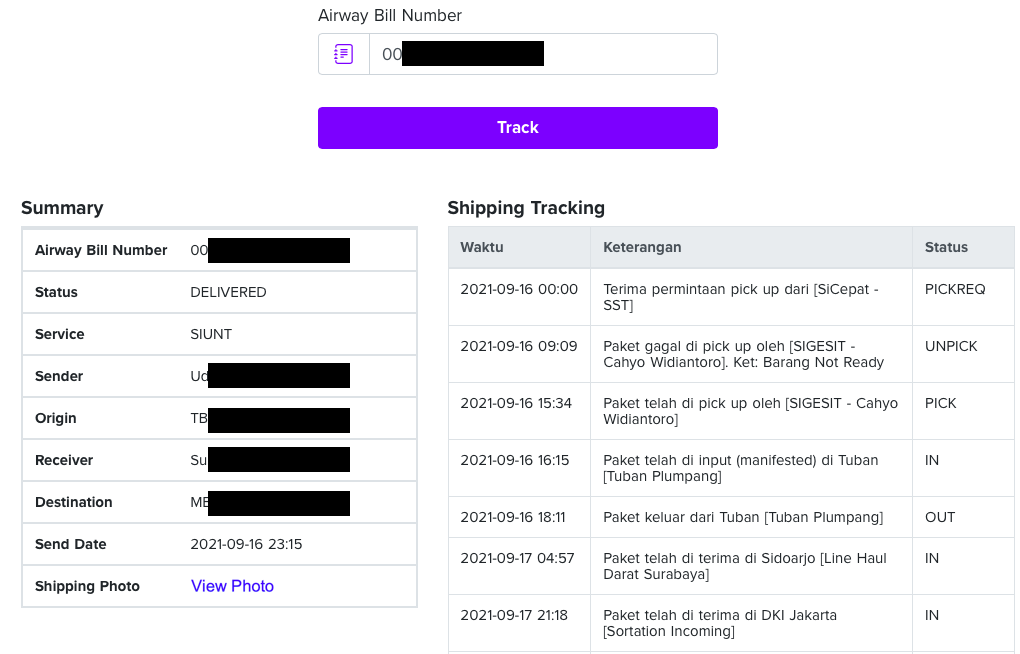 If Photo is available, you can also click View Photos to view your Package Delivery Photos, and click the X button to close.