Now you can print shipping labels for orders that have already been paid for and ready to ship. Currently, Ginee supports both individual and bulk printing methods. All shipping label information is obtained via API JD.ID. Information and shipping label format are processed and obtained directly from API JD.ID. Ginee does not change the JD.ID label information / format.
Step 1: Please tick the orders that need to be printed, and click "Print bulk shipping labels" or "Print shipping labels" to print shipping labels.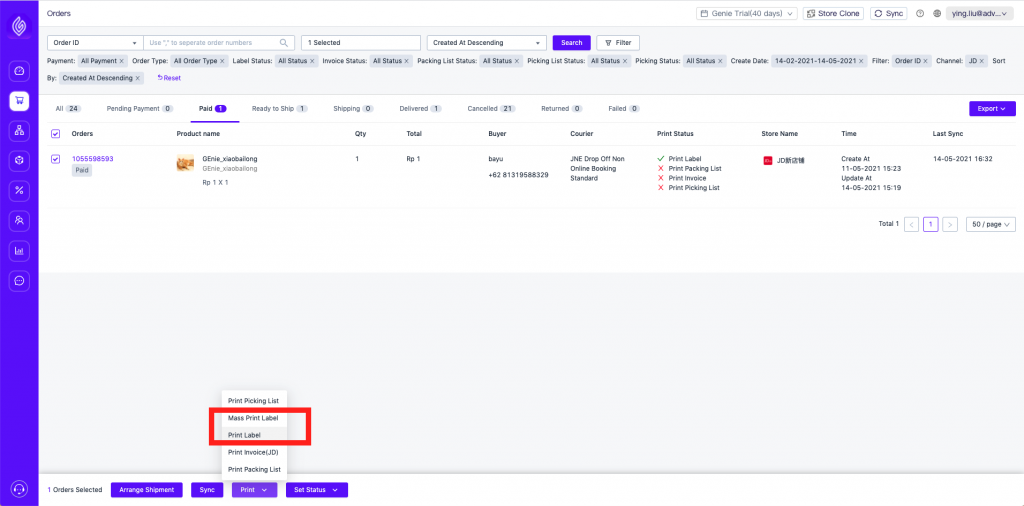 Step 2: If you choose "Print in Bulk", you will open a new tab to see the order that you selected and operate for bulk printing, until 100 orders at the same time.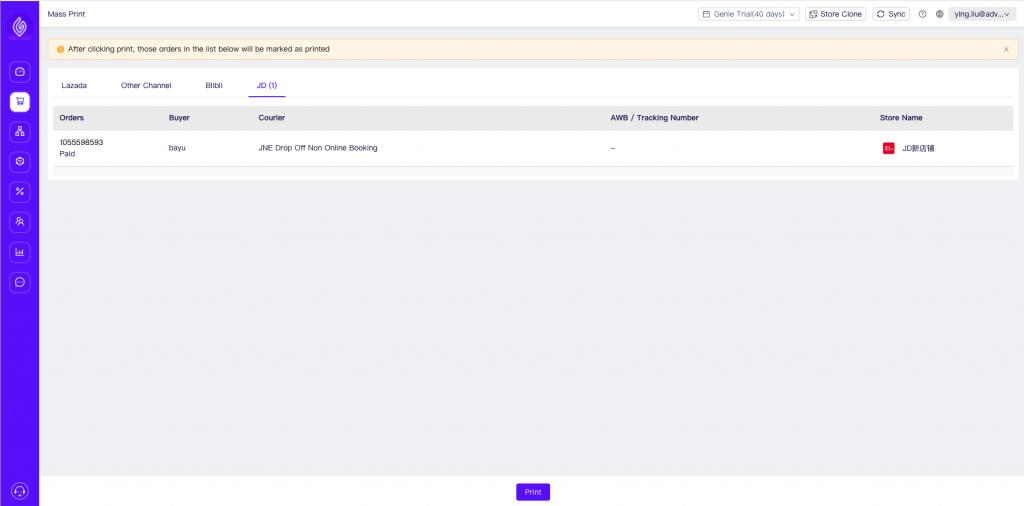 If you select "Print shipping labels", you will be able to confirm and print order information via a pop-up window, and only one shipping label can be printed at the same time.