1. How to create Lazada promotion?
1.1 Click "+Promotion" in the Promotion Management > Discount List, select the Lazada channel and the store where the promotion needs to be created, click Next to enter the Lazada promotion editing page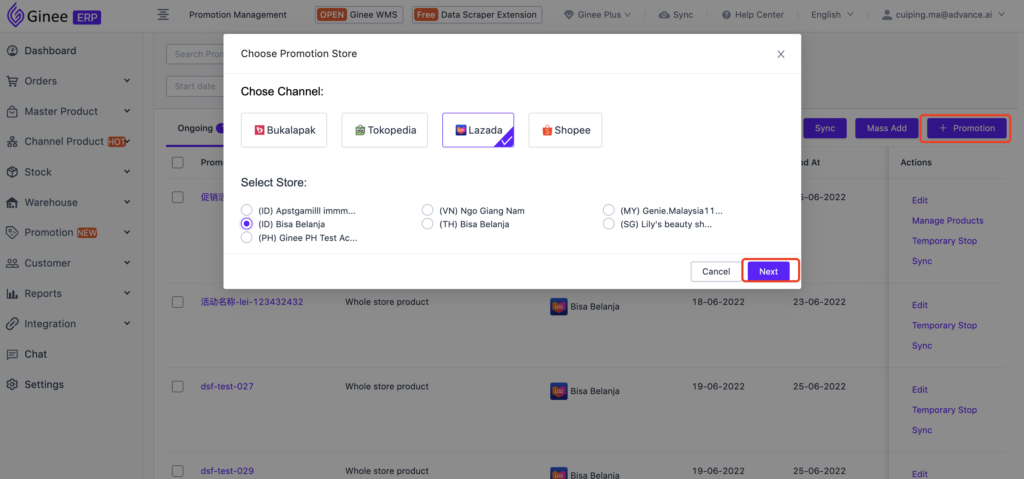 1.2 Fill in the basic information, fields with star sign are required to fill

1.3 Select the discount conditions and discount type, and fill in the discount details according to the specified type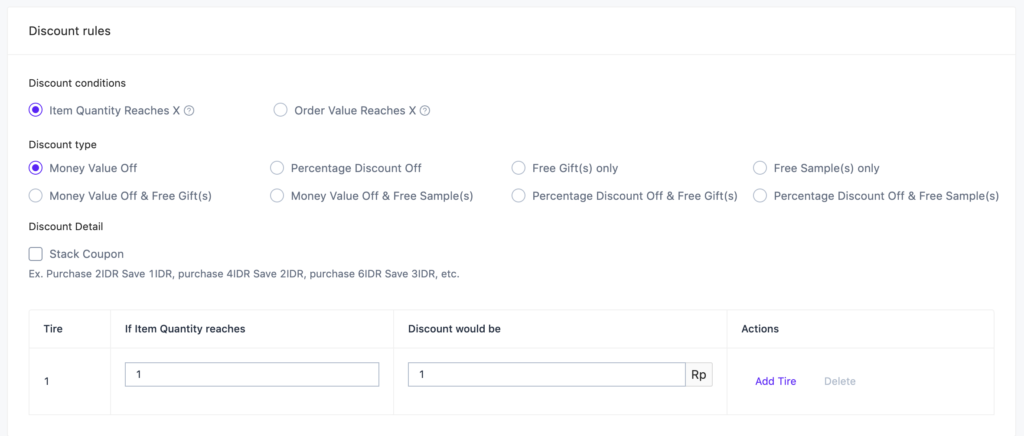 Discount types are divided into three types:
Money value off/Discount off, Free gift/sample, and Combo Buy.
For the discount type of full discount, you can choose whether to set "Stackable Discount":
If you do not click "Stackable Discount", you can add different tier to set discount details, up to 3 tier are supported;
If you click  "Stackable Discount", the discount amount will be superimposed according to the amount/quantity of the buyer's order. Example: When you set the basic setting is IDR 2000 will be get discount price to IDR 1000, then when an actual order is IDR 4000 the discount price would be IDR 2000, and when the price is IDR 6000 the discount price would be IDR 3000
1.4 Select the discount range
You can select the discounts will apply to all products in the store or just apply for some products.
When selecting "All Store Products", you can directly click "Publish Promotion" to complete creation
When you select "Partial Products", you can click "Publish Promotion and Select Products" to enter the Manage Products page to add active products, and then click "Publish Promotion" to complete promotion creation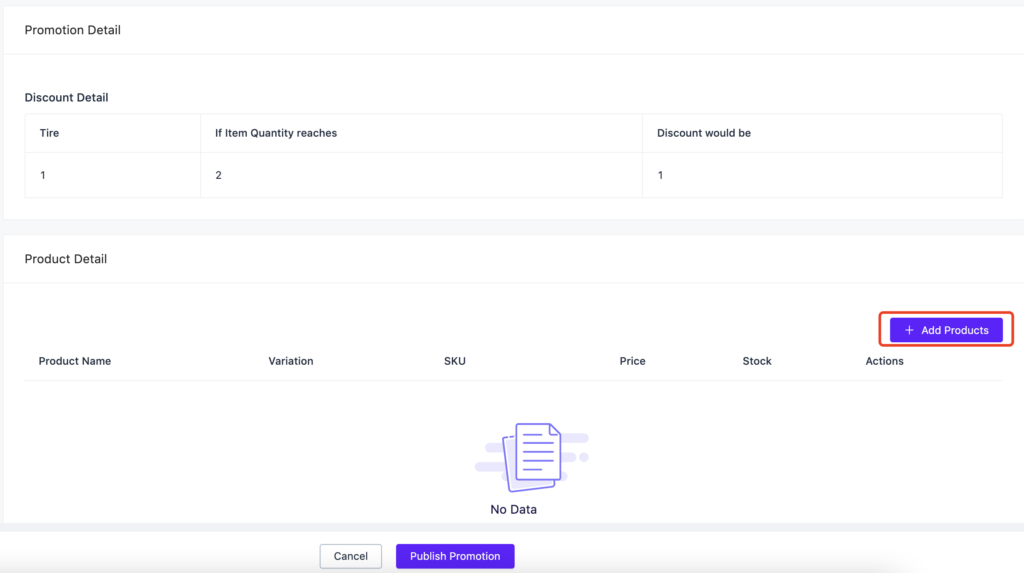 2. How to manage Lazada promotion?
2.1 Promotion editing
You can edit promotion for promotion that are in-progress/unstarted, click "Edit" to enter the promotion details edit page, you can modify the promotional event information and republish it.

2.2 Manage products
You still can manage the promotion product when the promotion is only applied for some products, that are ongoing/not started/suspended, click "Manage Products" to enter the product management page, and you can modify the applicable products for the promotion and republish it (orders that have already been generated will not be affected)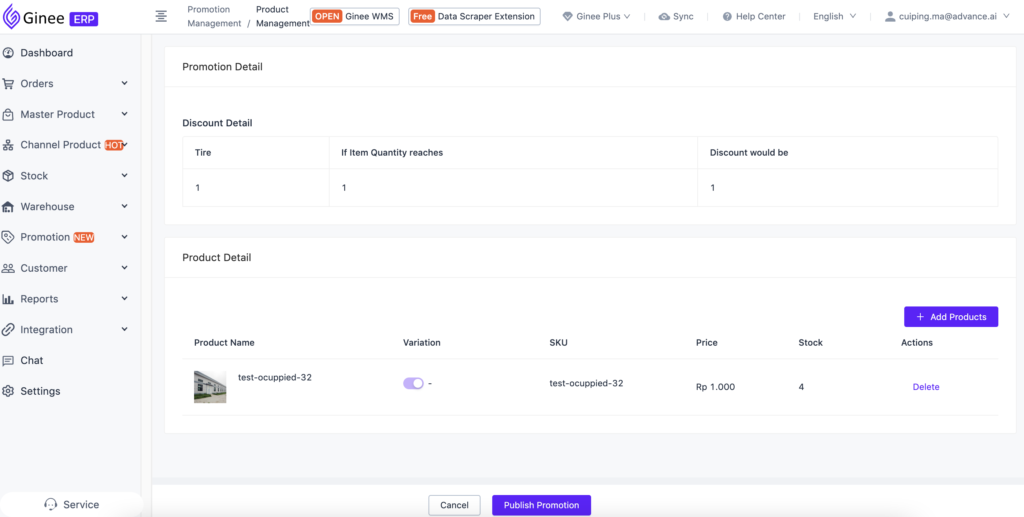 2.3 Promotion suspension/activation
Click "Pause" for an ongoing/unstarted promotion, the promotion status will be updated to "Paused", and it will no longer be effective for new orders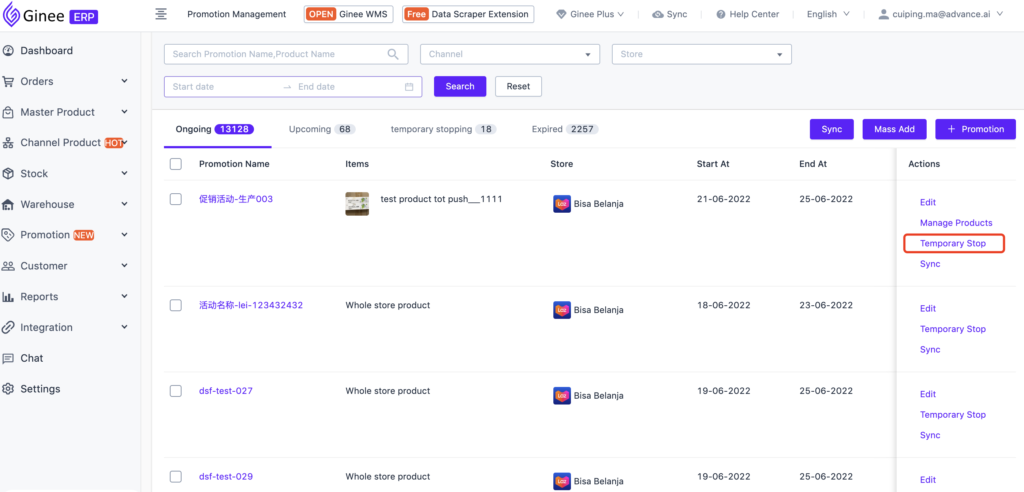 Click the "Activate" action for the suspended promotion, the promotion status will be updated to in progress/not started, and new orders will be eligible to participate in this promotion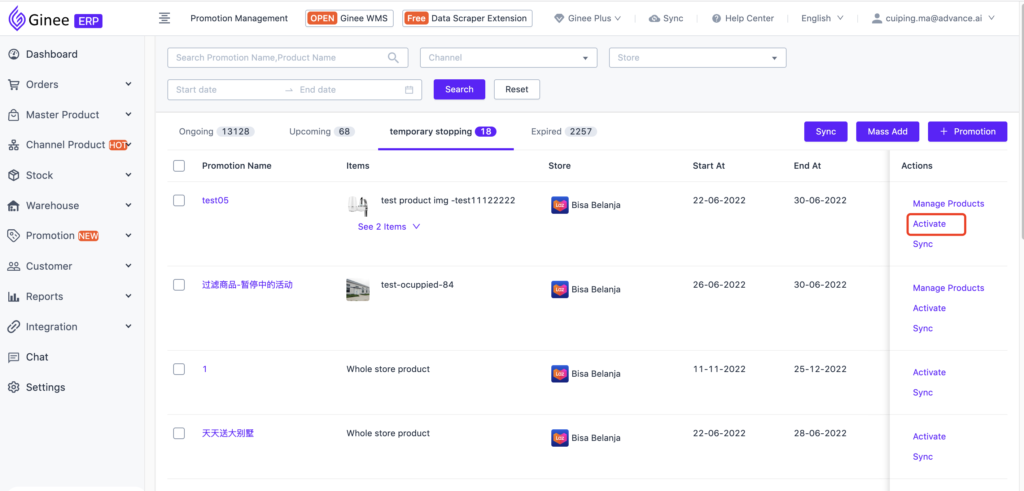 2.4 Promotion synchronization
It support synchronization operations by store/single promotion for an ongoing/not started/suspended promotion, and it will synchronize promotion information in the seller center in real time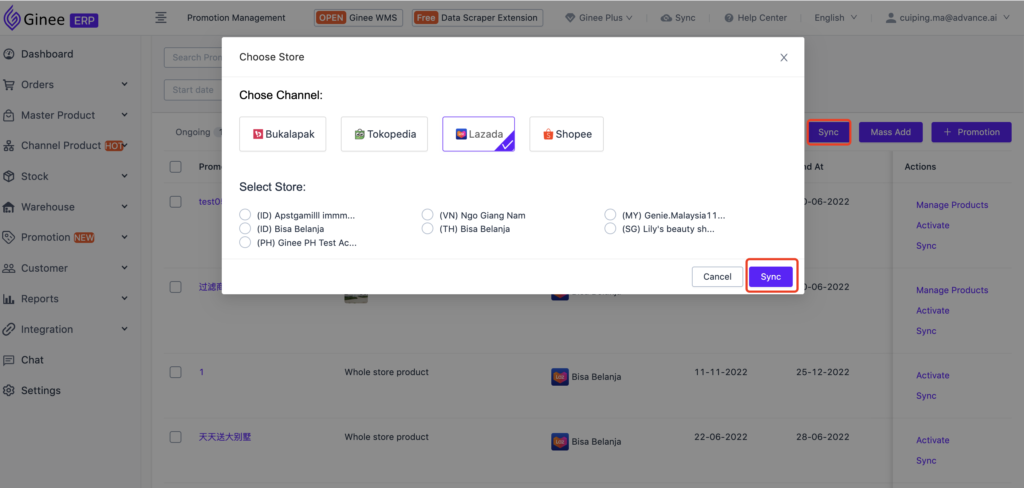 2.5 The products participating in the promotion activities can see the corresponding promotion activities in the channel products -> Lazada's online products