Note: If you need to deliver the product to the third-party warehouse, please integrate the third-party warehouse first. (How to integrate the third-party warehouse click:-)
Method 1: For the new master product, when creating the master product, save the update, there will be a pop-up prompt on the page, and you can directly operate the next step "Add to Warehouse"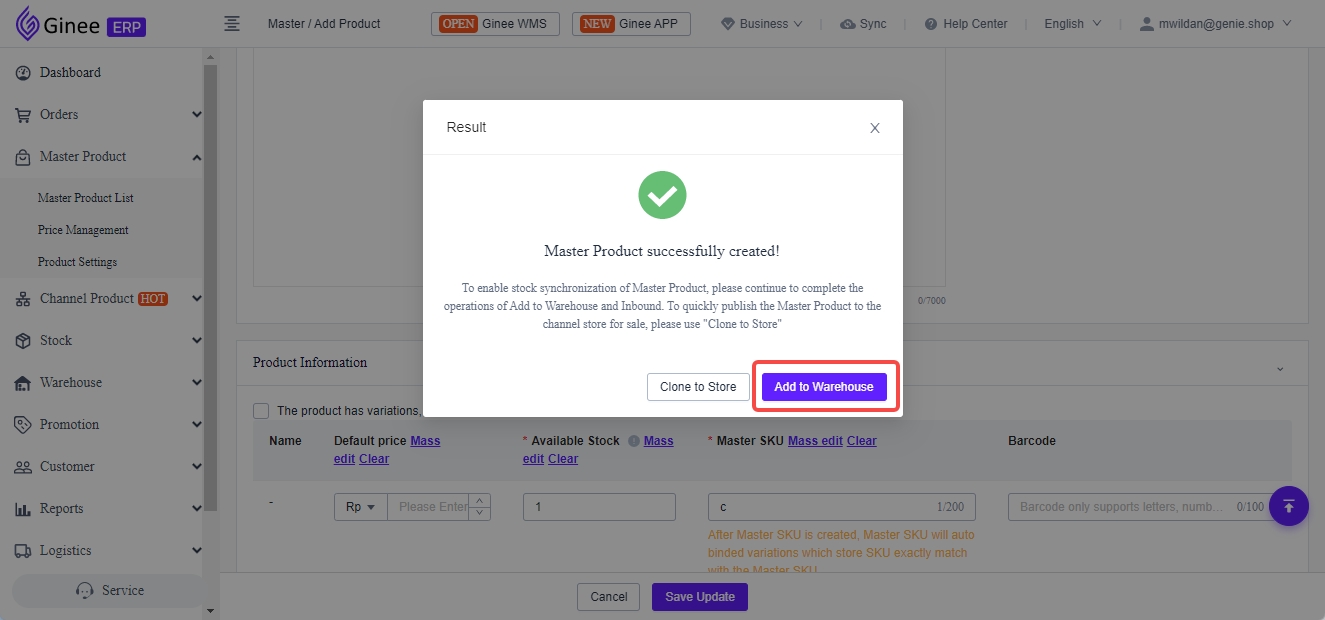 Method 2: For the existing master product that has not been delivered to the warehouse, it can be operated directly on the master product page. Stock Status "Close" means that this master product has not been delivered to the warehouse. Just click "Add to warehouse"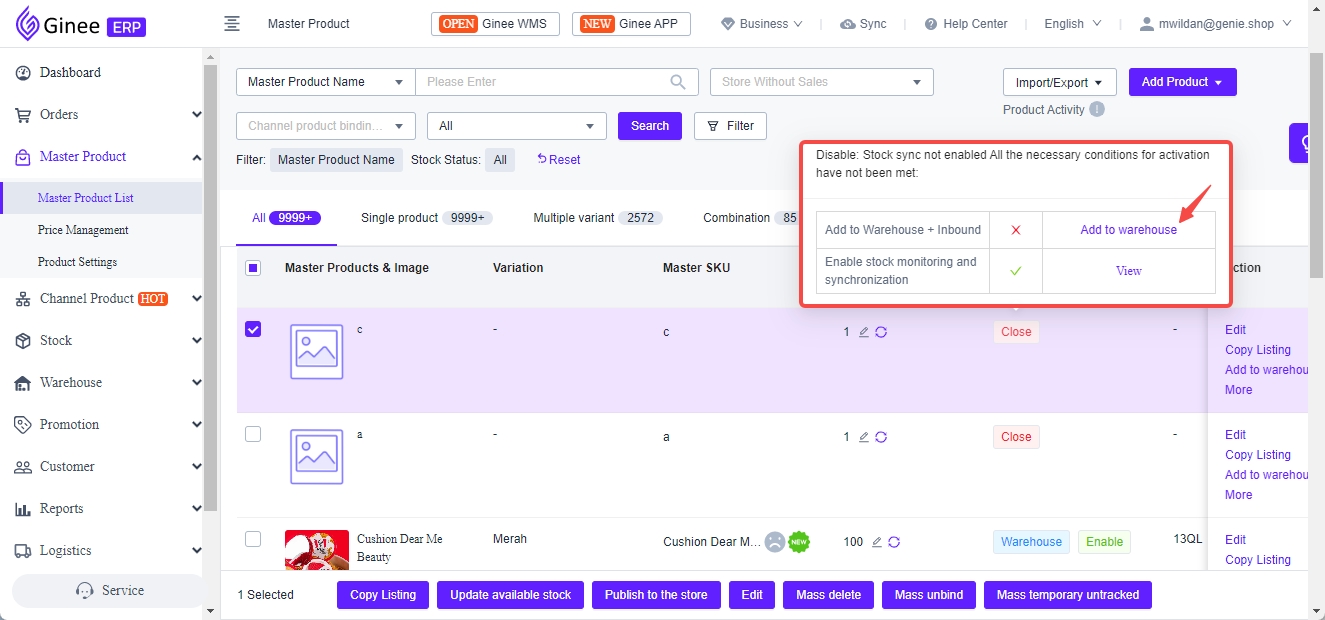 For Method 1 and method 2, the page will be jumped after the relevant operation, and you can select the corresponding warehouse to be delivered to submit.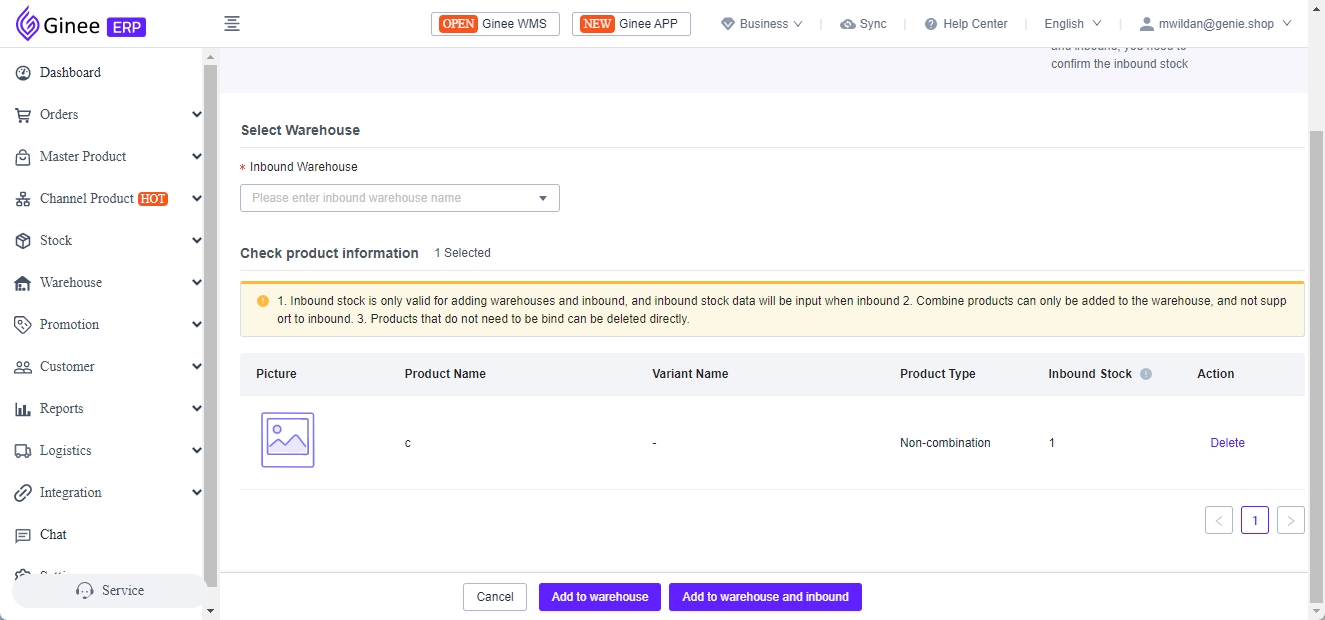 Method 3: It is suitable for adding existing master product to the warehouse in batches. Click Stock → Stock List → Add → Add Product (With Shelf).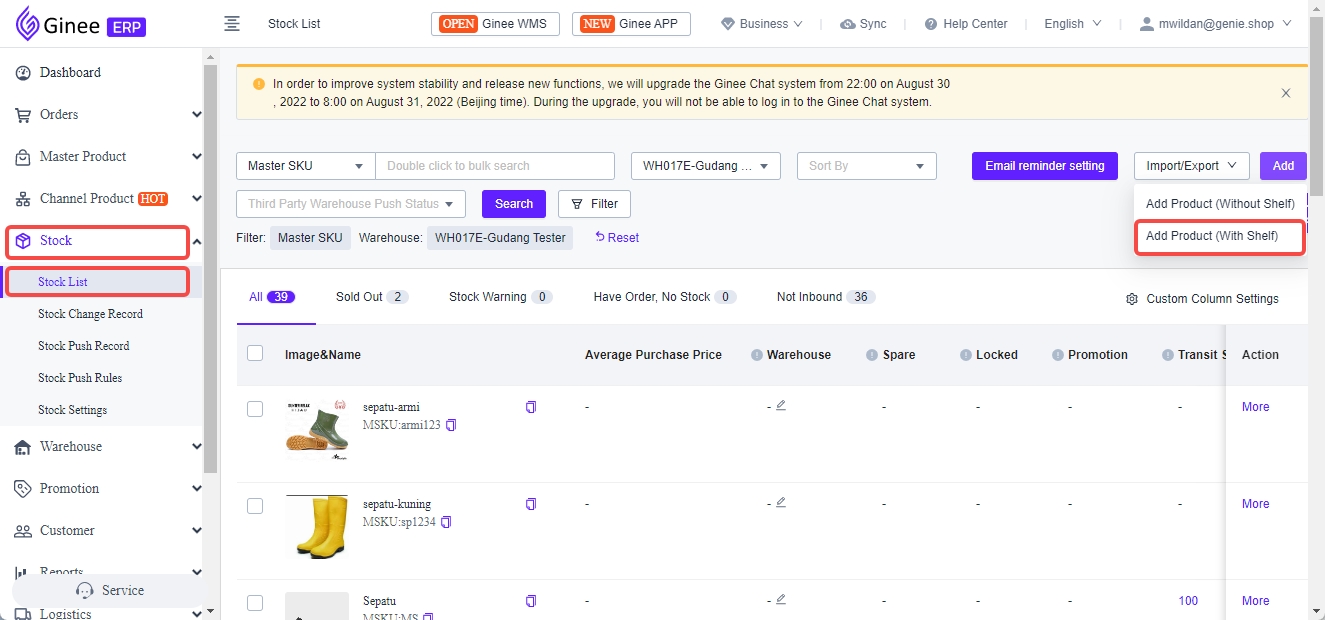 Select the warehouse for inbound, use excel to arrange the SKU, copy and paste it to the left box→identify→submit.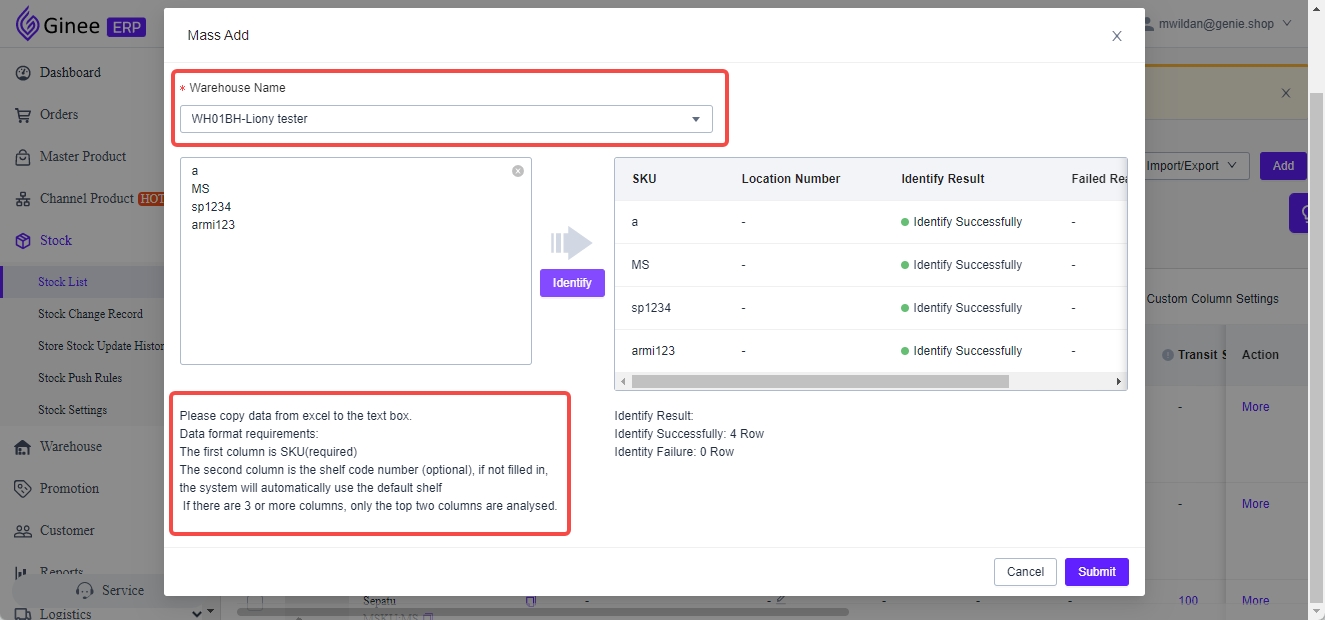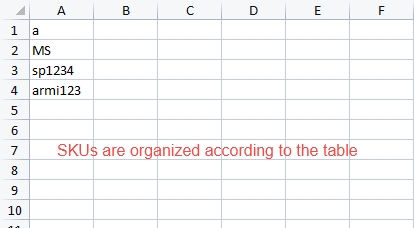 Send to WMS as follows: After successful delivery, view the related product information in WMS product management and product library.