In the previous article, we discussed how to create a store in Lazada and how to upload products in Lazada. Now we will discuss how to increase sales in Lazada. These are the important things that you have to know before you sell your products in Lazada. So are you curious on how to promote a product in Lazada for business success? This article will share the tips you need to know. So, let's check this out!
Read also: A Brief Guide to the Lazada Malaysia Online Shopping
How To Boost Sales In Lazada Malaysia?
For those who are selling products in Lazada or intend to be a seller in Lazada might be worried on How to sell in Lazada Malaysia and how Lazada boost their sales. You don't need to worry too much. Before you worry on how to increase the sales.
You have to create a store in Lazada, create a store design, and then you have to determine your business products. After all, you have to think about ways to increase and boost your sales. 
The first step is to understand the customers' behaviour and buying decisions. As you know your customers' habits like what they like, the factors that make them buy your products, the people and things that influence your customer behaviour, will the discount voucher help? 
Do You Want to Manage Multiple Marketplace Just by Single Person?
Of course you can! You can handle multiple stores from all marketplace just by single dashboard. Cut your Business's cost, and Boost your Efficiency at the same time.
And specifically, you will need to understand how the customer goes from product search to product comparison to making a purchase. At each of those steps, different marketing efforts are important.
How To Join Marketing Campaigns?
The first thing you need to do to increase your sales in Lazada is by joining the marketing campaign. Lazada Marketing campaigns are the special sales events held by Lazada which will generate a massive traffic to the Lazada website. You can join the Lazada marketing campaign by following these steps:
Go to seller center homepage.
Click promotions.
Click campaign management.
Select the campaign and click join.
By joining the marketing campaigns, you get several potential benefits such as :
Campaign daily net order is 7x the average daily net orders.
Up tp 5.5x the average daily sales.
Campaign visits are 5x than the average daily visits.
You will achieve Highest revenues during campaign.
Drive Traffic to Your Online Store
Make your store get known by the customer is a must. You can try to drive traffic to your online store so that your store will appear. Here are the tips to drive traffic to your online store!
Read also: Seller Guide: How to Become Lazada Seller in Malaysia
Drive Impressions
At the Product Search stage, the customers are going to type in the keywords of the products they are looking for, and the search engine returns results based on the product search keywords on Lazada search. 
Your Selling Stock is Messing Up? You Need Help!
Ginee Omnichannel allow you to automatically sync every stock from all of your online stores. It's faster way to helps you profit!
In this part, your product's search rank will play an important role so that you have to make sure that you have already put in the keywords such as keyword loaded product names, targeting the right keywords, keyword rich product description and bullet points, choosing the right category.
These will make you rank better on the product search rank. To make the customer see your stores and products, you have to drive traffic to your Lazada store by using Traffic tools Lazada. You can also use the Split Dragon Lazada search rank tracking feature to help you to monitor your rank and notice improvements as you implement better search optimization techniques. 
Create Compelling Experiences
When people find your store and products through the search, you have a few seconds to make the kind of impression that leads to sales. You have to follow these Lazada seller hacks to improve your click through rate such as:
Include High quality, catchy images that represent your product. Good Product images can help you to attract your buyers. Images can emotionally connect with your buyers in this blog post. 
Competitively price your product.
Ensure you have good ratings and reviews.
Give free shipping.
Optimize For Conversion
Here are some helpful tips to seal your customers' interest and  ensure they decide to purchase:
A Unique Selling Proposition that appeals to your target audience (based on your understanding of your customers).
An excellent product description that communicates value with the appropriate product parameters.
Powerful and irresistible Call To Action (CTA).
Anticipate and answer questions they will have in your product detail page.
Ensure you always have items in stock.
Emphasize return and warranty and customer satisfaction.
Understand The Lazada Ranking Algorithm
Lazada's ranking algorithm is the algorithm that Lazada uses to match your product title and keywords with the search terms. Understanding how the Lazada ranking algorithm functions will help you to be better prepared to rank high on the product search rank.
Lazada focuses on how your title and keyword matches the search terms and how your chosen product category aligns with your product. 
Besides the product title and product short descriptions, your sales last week and sales last 30 days are as important in Lazada search rank algorithm. So make sure to include discounts, promotions or sales during your product launch – along with the keywords optimization, so you can start out strong and maintain high ranking.
Leverage Lazada Resources
Lazada is always producing resources and materials to help their sellers make better sales and improve users' experience.You will find invaluable resources that will aid your selling efforts in Lazada. 
Discount And Promotion Tools
Offering discounts to prospective buyers can increase your conversion. Buyers can't stand on discounts and promotional prices. Use them to your advantage. You can also apply for the Lazada promotional activities under the promotion management activity and make the Lazada banner dimensions. If approved, your product will be listed in the promotion area which will give better visibility and conversion rate.
Lazada University 
You can try to join Lazada University which provides courses, workshops, and materials that are directed towards helping sellers improve their sales.in this Lazada university, you can learn many amazing things to improve your sales and store performance.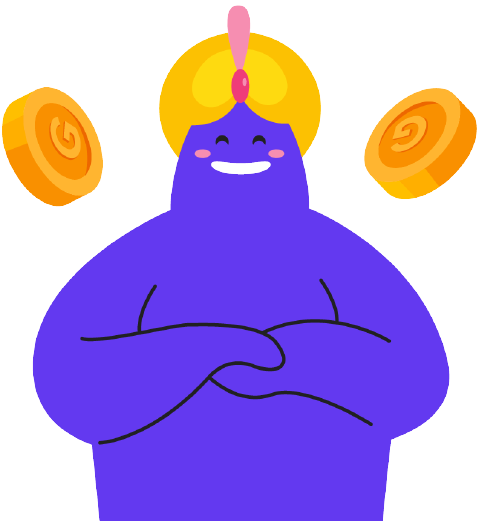 Enjoy Reading Our Article and Want to Know More About Ginee?
Are you an online seller that has lots of stores from multiple marketplace like Shopee and Lazada?

Well, you're in luck because Ginee can help you boost your business's efficiency and profits!
Conclusion 
Lazada is one of the biggest e-commerce platforms in Asia which sells a lot of products. To be a seller in Lazada, you have to create your store and determine your business products. Don't forget to join Lazada marketing campaigns, Lazada flexi combo, Bundles Lazada, and follow other Lazada seller hack mentioned above to help your promotion.  
Ginee Malaysia
If you have multiple stores registered to Lazada Malaysia, then you should use the help of Ginee Malaysia! With Ginee, you can manage all your stores easily in only a single dashboard. Ginee has several features to help boost your sales in Lazada. Find out all the features and enjoy Ginee Malaysia for free. Join Ginee now!
Upload Products to Shopee and Lazada

Automatically

! How?
Ginee product management allow you upload products to all of your online stores from all marketplace just once! Save time, save cost, save energy, join Ginee Now!