These days online business is one of many types of businesses that is viral because of the advance of technology and the internet. Merchants sell in several markets or platforms to increase their sales.
However, they need to put a lot of time on each platform and process orders one by one to post products to buyers. For every merchant, this process takes time, effort and money.  Worry not, Ginee Malaysia will help you to combine all your stores in one place. 
What is Ginee Omnichannel?
Ginee Omnichannel Malaysia contributes to improve business efficiency and to creating personal experiences for multi-channel online and offline sales customers. Ginee Malaysia also helps to manage all products and purchases across all platforms in one Ginee Dashboard.
Do You Want to Manage Multiple Marketplace Just by Single Person?
Of course you can! You can handle multiple stores from all marketplace just by single dashboard. Cut your Business's cost, and Boost your Efficiency at the same time.
Merchants need only connect to Ginee Dashboard Homepage from the marketplace to manage their e-commerce seller account on all channels via a unique platform called the Ginee Malaysia. Ginee Malaysia helps to manage your online stores easily with a lot of features. Do you want to learn how to make business more efficient by using Ginee Malaysia? Ginee Malaysia uses a system called ERP. We will give you further explanation of the ERP system below. 
What is ERP?
Enterprise resource planning (ERP) system is a type of software used by businesses to manage day-to-day business operations such as accounting, procurement, project management, risk management and compliance, and supply chain operations. 
The main 5 interesting ERP software or ERP Malaysia features in Ginee Malaysia are Product Management, Order Management, Stock Management, Customer Management and Data reporting. For product Management, you can manage all your product information on different Marketplaces at the same time with our Ginee Omnichannel Malaysia. 
Your Selling Stock is Messing Up? You Need Help!
Ginee Omnichannel allow you to automatically sync every stock from all of your online stores. It's faster way to helps you profit!
Secondly, the order management feature can help to manage all your order details from all marketplaces through Ginee Malaysia. The stock management feature can manage all your stock information in different stores automatically. If you want to manage your customer information, Ginee Omnichannel also has customer management features to learn about your store's customers by observing their behaviour with Ginee CRM.
Finally, Ginee Malaysia also has Data reporting to analyse sales reports for all of your Marketplace stores. Our Ginee ERP system Malaysia helps merchants to save their time, cost and energy. This feature helps business managers to complete their task within their timeframe. 
Benefits Of Using Ginee Omnichannel?
Let's see what are the benefits of using Ginee Omnichannel. Ginee Omnichannel marketing helps to centralize all operations in a single location in order to save 80% of your time. It also helps you to manage all of your SKU, ordering, inventory and client details easier and faster . However, You may concentrate on boosting sales and Ginee will help you manage your multiple shops. 
Ginee Malaysia also provides Business plan and Business efficiency consulting services to improve merchants efficiency and performance in meeting their goals. Ginee Malaysia offers a better customer experience for more cost efficiency as well as quicker response times.
Features Of Ginee Omnichannel
Here are Ginee Malaysia features:
Warehouse Management
For the merchants who have multiple warehouses in different districts or states, Ginee Malaysia launched a unique feature for you. Now, you can manage your warehouse inventory by enabling warehouse management features in Ginee Omnichannel. This feature helps you to manage your warehouse's details from beginning to the end. You can add up to 100 warehouse locations on the Ginee Malaysia website. 
There are three types of warehouses: My Warehouse, My Store, Third Party Warehouse.  Only one standard warehouse that cannot be deactivated may be available to an account. If the warehouse code is not put in, the stock data is entered in the default warehouse when conducting Mass Edit Stock.
If you're interested in enabling this feature, we are here to help you. We will guide you on how to do shipping warehouse settings to enjoy this feature.
Shopee Promotion
Another additional feature of our Ginee Malaysia will be Shopee Promotion. This Shopee Promotion, helps to boost your sales on the Shopee platform. It also helps to manage your promotion price, percentages, quantity of the promotion products. You may set your upcoming sales in Shopee Platform by setting the date and time in Ginee Omnichannel Malaysia. 
We also have this feature called promotion template in Ginee Malaysia. This feature helps you to save the name of the promotion name starting time and date for future usage. This feature helps you to track your on-going, upcoming and expired promotion details.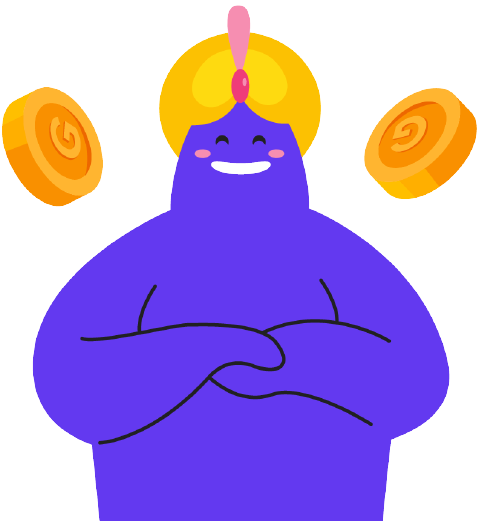 Enjoy Reading Our Article and Want to Know More About Ginee?
Are you an online seller that has lots of stores from multiple marketplace like Shopee and Lazada?

Well, you're in luck because Ginee can help you boost your business's efficiency and profits!
Inventory Statistics
Ginee Malaysia also has this feature called inventory Statistics.This feature you can view at the report column. Ginee Omnichannel Malaysia divided this feature into two categories. 
Out Of Stock Forecast
This feature helps merchants to predict out of stock forecasts for inventory SKU in Ginee Malaysia. If you want to use this feature, you have to enable the safety stock setting. You can edit the "action" column to replenish the stock and also you can check the estimation date for the product replenishment. If you want to download the replenish stock record, you may click the "Export" icon to download the excel file. 
Low Sales Report
This feature in Ginee Malaysia helps merchants to track their product details which is not doing well in online platforms and need more attention to increase the sales.
 How to increase more sales using Low Sales Report
Do more sales campaigns for the low sale products.
Increase the stock quantity in your main sales store.
Be aware of the competition 
Boost your products in social media 
Use Influence to drive value.
Income Statement
This is the most important feature in Ginee Omnichannel for merchants to calculate their daily, monthly or yearly profit. The purpose of Cost Of Good Sold is basically for merchants to know their income statement. This statement will calculate how much merchants have earned after minusing their expenses. You can view the statement according to the channel, stores and date. The Income Statement only counts delivered orders and supports filters by time max 1 year.
These additional features in Ginee Malaysia will make merchants' lives easier, save cost and energy. By using Ginee Omnichannel Malaysia, merchants can focus more on the sales section and earn more profits. 
Want More Profits? Let Ginee Boosts Your Profits, Now!
Ginee Malaysia is an Omnichannel platform that can help you to boost your profits. Do you find it hard to manage all your online stores in several marketplaces at once? Now, no need to worry, Ginee Malaysia is here to assist the management of all of your online businesses!
By that, Ginee has several features such as Product Management, Order Management, Warehouse Management and many others. Ready to set up your business to the top? What are you waiting for? You can utilize all the Ginee features for FREE by simply subscribing to Ginee Omnichannel Malaysia and start making your online business successful!
Upload Products to Shopee and Lazada

Automatically

! How?
Ginee product management allow you upload products to all of your online stores from all marketplace just once! Save time, save cost, save energy, join Ginee Now!