Lazada Campaign is a promo event held by Lazada whose purpose is to help Lazada sellers get abundant visitors and amazing money. Therefore, it is recommended that you follow it, and understand the terms and conditions that have been set.
There are many campaigns that you can follow, such as Lazada campaign 2020, Lazada campaign 2021, Lazada mega campaign, and Lazada birthday campaign 2021. By using campaign Lazada can be one of Lazada advertising method. So how to join the Lazada campaign? Here is the explanation.
Read also: Tips on How to Increase Your Sales in Lazada Platform
What is Campaign Management in Lazada Malaysia?
Lazada Campaign management is a page in Lazada Seller Center. This page is used to manage campaigns, join campaigns in Lazada, and everything related to the campaign in Lazada.  You can access this page by logging in to Lazada Seller Center, then click on the 'Promotions' tab and click 'Campaign'. 
Lazada has many campaigns available for you to join to improve your store visibility and performance. You will need to meet the specific criteria of the campaign to be eligible to join it. For campaigns where you were not eligible to join due to our seller performance, they will be shown in the 'ineligible campaign' tab. Follow these simple steps to join the promotions or campaigns. 
Read also: Seller Guide: How to Become Lazada Seller in Malaysia
However, if you manage to improve your performance and meet the campaign criteria before the last day of registration, you may be eligible to join the campaign. 
Do You Want to Manage Multiple Marketplace Just by Single Person?
Of course you can! You can handle multiple stores from all marketplace just by single dashboard. Cut your Business's cost, and Boost your Efficiency at the same time.
How to Join Marketing Campaigns?
How to join Lazada campaign? For you who are interested in joining marketing campaigns in Lazada, here are steps you can follow to join marketing campaigns. 
Click 'Promotions' → 'Campaign'
First you need to login to your seller account in Lazada Seller Account. After logging in, from the main tab in Seller Center, click 'Promotions' then click 'Campaign'. 
Click 'Join' 
After the page loads into the Campaign Management page, click the 'Join' button to join the desired campaign. 
Or you can also scroll down on your Seller Center homepage to check the current available promotions. 
How to Manually Add Product for Campaign?
You can also add products for campaigns manually. Here are steps to manually add products for the campaign. 
Click 'Promotions' → Click 'Campaign'
The first step you can do is login to your Seller Center. Then go to the 'Promotions' tab, then click 'Campaign'. Campaign Calendar is a page in Seller Center where you will be able to find the available and upcoming campaigns and the live timeline for each campaign. 
Your Selling Stock is Messing Up? You Need Help!
Ginee Omnichannel allow you to automatically sync every stock from all of your online stores. It's faster way to helps you profit!
Join Campaigns
You will be redirected to Campaign Management page, where you can join campaigns under Campaign Calendar or Campaign Group tabs, such as Mega/A+ Campaigns, Daily Sales, and Special Promotions. 
Apply Filter
You can also apply the filters to search for the type of campaigns that are suitable for you. Click on the checkbox that you want to search. 
Choose the Campaign
Under Campaign Calendar, you can view the campaigns which are open for registration in the current month. 
Simply select the campaign you are interested in and click 'Join Now'. 
Alternatively, you will be able to view the available and eligible campaigns in the Campaign Group tab. 
Check the Campaign Details
Check the summary of the campaign details including the remaining time left before the registration deadline. 
Click 'Join'
Click the 'Join Now' button to load its complete details. 
Add Products
To add your products, select the products from your store by clicking the '+ Add Product' button.
Select the Eligible SKUs
Then, you can manually select the eligible SKUs to participate in the campaign.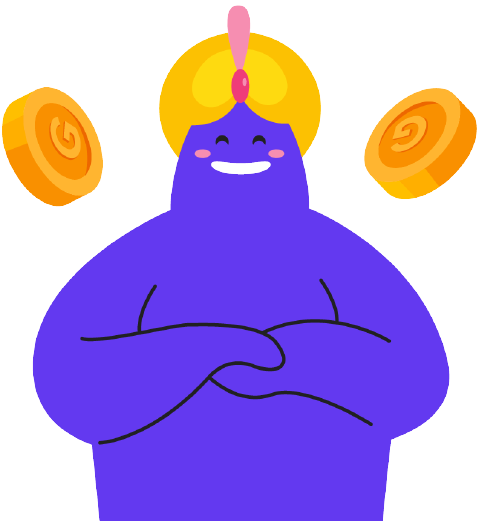 Enjoy Reading Our Article and Want to Know More About Ginee?
Are you an online seller that has lots of stores from multiple marketplace like Shopee and Lazada?

Well, you're in luck because Ginee can help you boost your business's efficiency and profits!
Adjust Price and Stocks
Keep in mind that you will need to adjust your Campaign Price and stocks based on the criteria of the campaign. Once you are done, click 'Submit' and you have successfully joined Lazada's campaign. 
Your submitted products will be reviewed by the Lazada Team. Take note of the campaign criteria and the stated requirement for your product submission. Deals that are unable to meet the requirements are highly likely to be rejected. 
What Will Happen after You Set up Your Campaign?
All successfully created promoted products are eligible to run immediately, However, you may review your products in the Overview page. 
If your campaign goes out of budget, you will see an out of budget message in the campaign page. You may adjust your campaign budget or top up your ad credits to resume campaign delivery. 
You can change your budget after setting up your campaign. You may increase or decrease your daily budget once your products are live. 
When you want to delete keywords, Lazada allows you to delete your keywords. You also may delete keywords at any time. However, deleted keywords can not be reactivated again. And you may see the deleted keywords along with the performance. 
After you set up your campaign, you may still change the bid campaign price Lazada for each keyword, anytime during the campaign. 
Lazada provides a range of reports that make it easy to analyse campaign performance and measure success. Once you have launched your campaign, you can view account, campaign, product, and keyword reports on the reporting page. 
You also will be able to export the promoted products reports in excel format and view the change history to your promoted products in the past 30 days. The promoted products data is available for a period of 90 days. 
Lazada's sponsored services engine uses an automated system to detect invalid clicks. Invalid clicks are clicks on promoted products that Lazada considered to be illegitimate, such as unintentional clicks or fraudulent or errors by the system. There clicks will be removed, and the amount is credited to back up the invalid charges that you have accrued. 
Attribution window is Lazada sponsored services report units sold and revenue within 30 days of the lookback window from the promoted product click. 
Conclusion
Lazada Campaign is a promo event held by Lazada whose purpose is to help Lazada sellers get abundant visitors and amazing money. It is very easy to join the Lazada campaign. Here are steps you can follow to join marketing campaigns.
First you can login to Seller Center, then click on 'Promotions' tab and click 'Campaign'. Then you will be directed to the Campaign Management page. Choose the campaign that you are interested in and click 'Join'. 
Ginee Malaysia
Ginee is an Omnichannel platform that can help you manage online stores registered to different marketplaces or ecommerces in Malaysia. With Ginee Malaysia, you can manage your products, stocks, orders, and more business processes easily. Join Ginee Malaysia now and enjoy all the Ginee features for free!
Upload Products to Shopee and Lazada

Automatically

! How?
Ginee product management allow you upload products to all of your online stores from all marketplace just once! Save time, save cost, save energy, join Ginee Now!