Anyone already have a Lazada seller store? Or want to sell on Lazada? Currently, competition in several marketplaces is indeed very tight, as seen from them intensively advertising on television, offline and on the internet to attract many users and those of you who have a store on Lazada must understand how to design or decorate a store on Lazada with Lazada store design planned out.
Lazada store design that looks good and attracts a lot of visitors so that it can get more conversions. You also can decorate your Lazada store on certain events, such as the Lazada 11.11 banner. Then what is the importance of decorating stores in Lazada? And how to set up Lazada store? Here is why decorating store in Lazada Malaysia is important.
Read also: Tips on How to Increase Your Sales in Lazada Platform
Is Decorating a Store in Lazada Malaysia Important?
Yes, decorating a store in Lazada is important. Why is it important? It is because people will look at your storefront first. When you see many shops in the mall, you must be enticed to go inside a shop that looks nice, right? 
Do You Want to Manage Multiple Marketplace Just by Single Person?
Of course you can! You can handle multiple stores from all marketplace just by single dashboard. Cut your Business's cost, and Boost your Efficiency at the same time.
It is the same when people do online shopping. If your storefront doesn't look attractive, definitely people have doubts about shopping at your shop. So first impressions matter.
Read also: eCommerce Websites For a Better Online Shopping Experience
When you have a store design that shows your brand is authentic and trustworthy, guiding your customer towards purchasing becomes easier. 
Besides that, Lazada itself states that cataloging your product using Lazada Store Decoration is proven to lead to a 70% increase in conversion. 
With a well designed storefront, you also help your customers to navigate your store seamlessly. In that case, it increases the tendency of your customer to come back. Hence, a well designed storefront increases your customer loyalty. 
Your storefront will have impacts on the content score of your products as well as your seller performance. By taking care of your store design, you are able to lay the foundation of good/decent store performance. 
How to Setup Your First Store Design in Lazada Malaysia?
You can set up your first store design in three steps. First, upload the store header banner. Second, upload the store logo (brand images). Third, add or add some default modules. Here are more detailed steps to set up your first store design in Lazada Malaysia. 
Prepare the Banners
You need to prepare 2 Store Header Banners and 1 logo for PC and APP version. Lazada store banner size is as shown below.
PC: 1200 x 128 px
APP: 750 x 180 px
Store Logo: 600 x 600 px
You can use free website like Canva.com to create a Lazada store banner design. The site provides some free elements that you can use to design banners. Click 'Create a design' and put your banner dimension in the green box. 
Once you click 'Create new design', you can use some elements and maximize the free one. Then hit the download icon on the top-right sight to save your design. 
Accessing Store Builder
After preparing your banners, you can go to the Lazada Seller Center. In the Lazada Seller Center, go to Store Decoration. 
Your Selling Stock is Messing Up? You Need Help!
Ginee Omnichannel allow you to automatically sync every stock from all of your online stores. It's faster way to helps you profit!
After the page load, you can see the Store Decoration page. Then, on the Store Homepage, click 'Edit'.
Upload Store Header Banner and Logo
To upload the store header banner and logo, click on the header (recognized due to Lazada's iconic flower and yellow theme).
Then a pop up window appears on the right side. Click Upload on the Store Header Image section. 
Click on '+' symbol inside the box to upload the image, drag the cropping tool around to find the portion that you want to use as a store header banner. Then click 'Crop' and 'Confirm' to finish the process. 
To upload Store Logo, go to 'Store Settings' and upload the logo in the 'Store Logo' section. Click 'Save' next to the uploaded logo and click 'Editor' to go back to your homepage decoration. 
Add Product Recommendation Module
Let's add more modules to create your product showcase. It is recommended to add a Product Recommendation module. 
To add, click on the Modules tab. In the Product section, drag and drop the Product Recommendation module to the decoration area. 
Click on the module to edit the product showcase. Customize your product module by changing the sorting options, whether you would like to show your products based on 'Personalization' (customer's preference) or 'Creation Date' (newly created product), or manually select. 
Once it is done, click 'Save'.
Now your basic store design has been set! Do not forget to click 'Publish'.
Feel free to use 'Templates' for quicker and easier store design. Select one of your favorite Lazada template design, start editing, and remove some modules if necessary.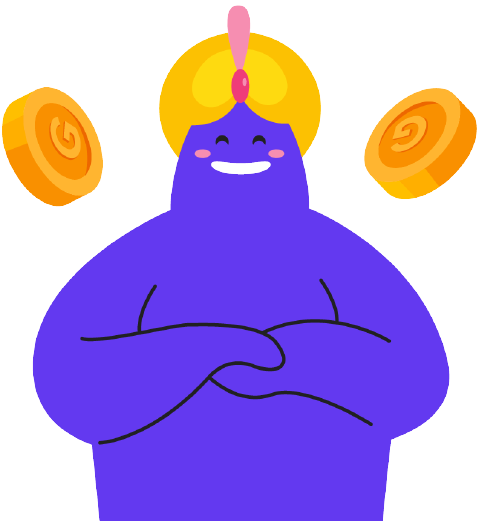 Enjoy Reading Our Article and Want to Know More About Ginee?
Are you an online seller that has lots of stores from multiple marketplace like Shopee and Lazada?

Well, you're in luck because Ginee can help you boost your business's efficiency and profits!
Tips to Create a Good Store Page
To make a good store page in Lazada, you can use many tools that are available online to help you design your Lazada banners. Canva is one of them. You can choose many templates for banners and make the best Lazada store design as creative as you can. 
And the good news is, you can use Canva for free. But some features are not free, so you must upgrade your account to premium first. 
The other tips you can try is using Lazada Seller Coins. It's a program dedicated to providing sellers rewards for completing certain challenges. You could win an exclusive store template upon completing your first set of challenges. 
Conclusion
Lazada store design that looks good and attracts a lot of visitors so that it can get more conversions.
To decorate store design in Lazada, you need to prepare 2 Store Header Banners and 1 logo for PC and APP version. Lazada store banner size is as shown below.
PC: 1200 x 128 px
APP: 750 x 180 px
Store Logo: 600 x 600 px
The first step is to prepare the banners that you can make in design tools such as Canva. Then, access the store builder through Lazada Seller Center. Upload Store Header Banner and Logo, and add your product recommendation module.
That's all of the steps to decorate your store in Lazada. It is very easy, right? It can help your shop to get more visitors so that the merchandise sells well.
Ginee Malaysia
Are you the owner of multiple stores that are registered to Lazada Malaysia? Well, don't worry, Ginee Malaysia will help you manage all your stores in only a single dashboard. With Ginee's complete features, you can easily track your orders, manage stocks, products, and more. Register to Ginee Malaysia now and enjoy Ginee for free!
Upload Products to Shopee and Lazada

Automatically

! How?
Ginee product management allow you upload products to all of your online stores from all marketplace just once! Save time, save cost, save energy, join Ginee Now!