Are you planning to sell online at one of the largest e-marketplaces in Malaysia? Here's everything you need to know in order to start selling on Lazada and how to become Lazada seller in Malaysia!
You can't blame Lazada for this as they are pretty stringent in verifying the sellers to minimize fraudulent sellers and counterfeit products on their platform.
Despite the tedious requirements, the entire process from signing up a seller account to uploading your products is actually easy if you follow this article.
What is Lazada and What does It Offer Sellers? 
Lazada is one of the top e-marketplaces in Malaysia. Lazada is also available in Southeast Asia countries such as Thailand, Singapore, Indonesia, Philippines and Vietnam. 
With a total of over 52 million shoppers, Lazada is well known as one of the most popular and fast-growing online marketplaces in Malaysia. In 2017, Alibaba Group bought up 83% of Lazada shares and integrate it with TaoBao global product. Up till now, there are more than 35000 Lazada sellers selling in Lazada.
According to SimilarWeb, Lazada Malaysia attracted 24 million visits in March 2019. Besides the website traffic, Lazada also has a strong mobile app install base.
With a huge base of traffic and reach, you just need to set up and list your products on Lazada to entice your potential customers. Do take note that the competition is stiff too so you actually need to be competitive. Here are steps on how to become a seller in Lazada Malaysia.
Read also: Which Online Business Platform Malaysia is Best for Selling?
How to Register as a Seller on Lazada Malaysia
Register as a seller on the Lazada platform is very simple. Here are steps you can follow to register as a seller on Lazada Malaysia.
Search "Lazada Seller Center" in your Browser
The first step is to search "Lazada Seller Center" in your browser.
Your Selling Stock is Messing Up? You Need Help!
Ginee Omnichannel allow you to automatically sync every stock from all of your online stores. It's faster way to helps you profit!
Choose your Suitable Seller Category
After the page load, you can choose to be a Local seller, LazMall seller, or LazGlobal as shown in the picture above.
Fill your Registration Form
Fill the registration form by filling your Malaysian phone number first. What you will need are a Malaysian phone number, one of either: an identity card for individual sellers or a Business License certificate if you are signing up as a corporate entity, a valid email address, and your address. Your address also can be your warehouse address.
Receive a Welcome Email Notification
Upon completing your registration, you will receive a welcome email notification. Now, you can access Lazada seller login Malaysia in the Seller Center portal to start your journey as a Lazada Seller. 
The Benefits of Selling on Lazada Malaysia 
There are several benefits that you can get from selling on Lazada Malaysia. Here are 5 benefits of selling on Lazada.
Zero Commission Fee on the Product Sales
If you are a Malaysian local seller, you are now able to enjoy a 0% commission fee starting from 1st July 2018, regardless of what product category you are selling. With zero commission rate, you are able to adjust your sales margin at the same time offer competitive prices for your customers. Do take note that this exclusive offer is not applicable to official brands (LazMall sellers) and cross-border sellers from other countries (LazGlobal sellers).
Gain Exposure for your Products and Store
Lazada has 24 million monthly visits (as of March 2019) and there are many product searches and discover on both the website and mobile app. Therefore, if you are able to create relevant keywords and promotions for your products, there is a good chance for your product listing to be discovered by your potential customers.
Do You Want to Manage Multiple Marketplace Just by Single Person?
Of course you can! You can handle multiple stores from all marketplace just by single dashboard. Cut your Business's cost, and Boost your Efficiency at the same time.
Higher trust and confidence in your products.
With Lazada being the trusted e-marketplace with listing, return, cancellation policies in place to protect the buyers' interest, the chances of customers doubting your credibility (especially if you are a smaller or even unknown brand) is smaller compared to placing their first order via your own online store.
Create unique product content with Lorikeet
Lorikeet is a tool provided by Lazada allowing you to beautify the product content with ready templates or your own customization. 
Design and customize your own Lazada store
You are able to customize the presentation of your store via the Lazada Seller Center. You can either use the default look and feel, or create a new version based on your preference.
Mistakes that New Sellers Make and How to Avoid Them 
While how to sell in Lazada Malaysia seems easy, new sellers are common to make mistakes. Here are common mistakes that new sellers make when starting out on Lazada Malaysia and how to avoid them.
Read also: Introducing eCommerce Website in Malaysia for Online Business
Not Targeting the Right Audience
Have you targeted the right audience? You must be absolutely sure of your answer. Targeting the wrong audience can prevent your business from being profitable. This is why it's very important to determine your target audience before you start to sell on Lazada.
Insufficient Product Descriptions and Images
Your customers are unable to touch or try your products, therefore the only way to convince them to make a purchase is to provide them with sufficient product descriptions and images. Show your product images from different angles. If one product comes in various colors, be sure to display them as well or at least explain it in the product description.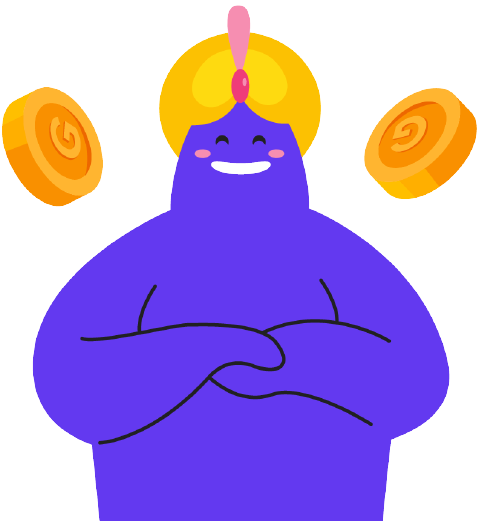 Enjoy Reading Our Article and Want to Know More About Ginee?
Are you an online seller that has lots of stores from multiple marketplace like Shopee and Lazada?

Well, you're in luck because Ginee can help you boost your business's efficiency and profits!
Not Delivering Good Customer Service
Never underestimate customer service. Even if you are not in direct contact with your customers, delivering excellent customer service is still a must. 
Make it easy for your customers to ask questions related to your products or submit their complaints. Simplify the payment (provide various payment options!), product return and refund processes for your customers.
Not Offering Appealing Shipping Options
One of the things that often escape the attention as a Lazada seller is the shipping methods. You may think that providing one shipping method is enough. But, what about your customers?
Using multiple shipping methods will help you ensure your order fulfillment. If your favorite delivery service is inactive, you can still fulfill your orders by switching to another one.
Not Join the Promotion on Lazada
In order to stand out from the vigorous competition, you need to consider running promotions on Lazada to attract traffic and boost your sales. 
Join Lazada campaigns especially the bigger ones like 11.11, 12.12, Lazada Birthday etc. which provide sellers with the opportunity to grow their sales. 
For example, you can check the requirements and conditions required to join Lazada Daily Flash Sale in the screenshot above. Take note on the campaign period and time left to register on the right too.
Requirements for Becoming a Seller on Lazada Malaysia
What are the requirements for becoming a seller on Lazada Malaysia? Everyone can apply to be a Lazada seller as long as you are local and own a bank account. Here are requirements for becoming a seller on Lazada Malaysia.
New sellers are required to upload mandatory document in the seller center to start selling. 
Business seller: Business Registration Identification (SSM)
Individual Seller: Business Owner Identification (NRIC)
The  remaining documents verification is only required when you receive your first order.
Business Seller:
List of Directors (SSM)
Business Owner Identification (NRIC)
Business Bank Statement
SST Letter (if applicable)
Individual Seller:
Business Owner Identification (NRIC)
Bank Saving Account Statement
Conclusion
You can become a successful seller in Lazada Malaysia. With easy steps to sign up as a seller, you can get much benefit that Lazada offers. Lazada offers zero sales commision, live chat support for sellers, no need to set up a website or payment gateway, and many more benefits.
How to start as a seller in Lazada is search "Lazada Seller Center" in your browser, then choose your suitable seller category. Fill your registration form and once you are done, you will get a welcome email notification.
Ginee Malaysia is Here to Help!
Do you wish to boost your sales while doing an online business in Lazada? Do not worry, if you have multiple online stores registered in Lazada or other marketplaces, you can use Ginee Malaysia to manage all your stores all at once in only one dashboard. Register to Ginee Malaysia now for free!
Upload Products to Shopee and Lazada

Automatically

! How?
Ginee product management allow you upload products to all of your online stores from all marketplace just once! Save time, save cost, save energy, join Ginee Now!