Online shopping has become Malaysians' habits. With the existence of Lazada Malaysia online shipping, you can buy anything you want with just one click away. Online shopping platforms have made our lives easier. 
You can just simply download Lazada Malaysia apk, and you can enjoy the experience of online shopping. Lazada Malaysia is similar to Shopee Malaysia, both of the companies are providing online shopping experience to their users.
If you are thinking of shifting your business from physical to online, Lazada Malaysia is a perfect choice for you to become a Lazada seller. 
Read Also: Challenges of eCommerce : Everything You Need To Know
What is Lazada Malaysia?
Lazada was founded in 2012 and it has become one of Southeast Asia's leading eCommerce platforms. Lazada can be found in six countries such as Lazada Indonesia, Lazada Malaysia, Lazada Philippines, Lazada Singapore, Lazada Thailand, and Lazada Vietnam.  
Do You Want to Manage Multiple Marketplace Just by Single Person?
Of course you can! You can handle multiple stores from all marketplace just by single dashboard. Cut your Business's cost, and Boost your Efficiency at the same time.
Lazada has become the regional flagship of Alibaba Group and is supported by Alibaba's best-in-class technological infrastructure. 
What are the Benefits of Doing Online Business on Lazada Malaysia?
These days, it would be more practical if you are doing online business than physical business. With the pandemic around you, it would be wise to shop online. If you are a new seller, looking for a perfect online shopping platform for your business, Lazada Malaysia is one of the perfect online platforms for you to sell your products. 
Why? Here are some of the benefits of doing online business in Lazada Malaysia:
Purchases Are Completed More Quickly
By using Lazada Malaysia, you are providing a simple and smooth online shopping experience for your customers. They do not have to hassle anymore looking for the items they want at the physical store.
In addition, if you are selling your products on Lazada, they do not have to directly message you and you do not have to provide your account details to them.  With just one application, everything can be done smoothly.
Product Listing 
When a customer searches for an item, the first thing they see is the Lazada product listing. Your product listings may be customised once they are created. Sellers may include a large number of pictures, a detailed description, a product category, a price, a shipping charge, and a delivery date.
 As a result, you may inform the customer a great deal about the product in a single step. The process of creating your listing demonstrates to buyers what you have to offer.
Making listings more appealing and appealing by customising them helps them to stand out. The seller has complete control over the customization process, and he may highlight any special deals, discounts, or other incentives that are currently accessible to customers.
Availability 24/7 Hours
Unlike physical stores that have the time to open and to close the store, selling on Lazada Malaysia, your customers can buy your products at any time and anywhere. Basically, your online shop on Lazada never closes. Your customers could buy your items on Lazada Malaysia at 3 in the morning. 
Your Selling Stock is Messing Up? You Need Help!
Ginee Omnichannel allow you to automatically sync every stock from all of your online stores. It's faster way to helps you profit!
Less Money
Physical stores will cost you a lot of money. You may be required to pay more up-front expenses such as rent, repairs, shop design, merchandise, and so on. In many instances, even after spending in services, inventory, maintenance, and a staff, sellers do not realise the profits and return on investment that you had hoped for.
By selling your time using Lazada Malaysia, you can do your online business anywhere. If you are a housewife that is currently doing a drop ship business, you do not have to worry about keeping the stock at your home. The only thing you need is your phone.
No Limitations
If you are focusing on physical stores, there are some limitations to being able to reach more customers. However, if you are selling your items on Lazada Malaysia, you can reach out to more customers out of your comfort zone.
It will make it easier to gain money through Lazada Malaysia. All you have to do is to upload your products on Lazada, promote or do some advertising, and boom! Your customers would come from many areas or states. 
Read Also: How To Cancel And Return Your Order On Lazada Malaysia
Lazada Malaysia Features
Lazada Malaysia is improving their features day by day tio give the most satisfying online shopping experience to their users. 
Here are some of the features:
Lazada Wallet
Lazada Wallet is one of the payment methods that are used by Lazada customers and sellers. You do not have to put your bank account anymore and you do not have to go through an FPX transaction. 
By using Lazada Wallet, you can make purchases easily by top up the Lazada Wallet with the amount you want.
CLEO 
Using artificial intelligence, Lazada's virtual customer care representative strives to respond to your inquiries and requests in real time and with a high degree of accuracy. You can simply go to your Lazada Malaysia log in for CLEO to adjust your experience.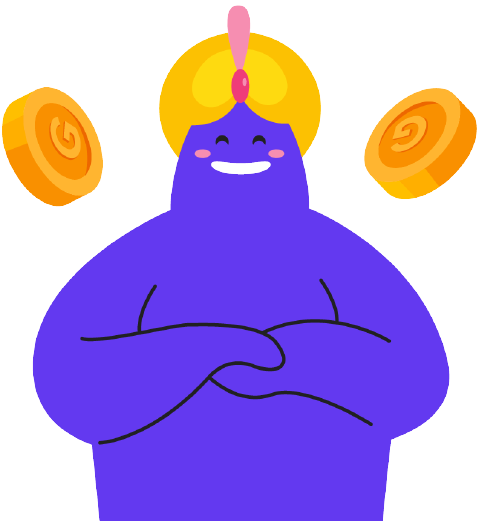 Enjoy Reading Our Article and Want to Know More About Ginee?
Are you an online seller that has lots of stores from multiple marketplace like Shopee and Lazada?

Well, you're in luck because Ginee can help you boost your business's efficiency and profits!
CLEO is available for 24 hours Lazada Malaysia contact  and it could connect you to Live Agent if CLEO couldn't settle your case. When you click on CLEO, you will be sent to an Order Selector where you may select the item that you would like to inquire about. It will then provide you with tracking information so that you can keep track of the progress of your purchase.
LazMall
A marketplace where you can buy goods from worldwide and local brand owners as well as authorised distributors, LazMall is a great option. LazMall goods are backed by a number of services, including authenticity, a 15-day return policy, and guaranteed delivery, all of which are distinguishing characteristics of the retailer.
Logistic Advantage
With a wholly-owned network of warehouses and over 40 fulfilment hubs spread throughout the nation, Lazada is the only e-commerce company that can offer customers with faster and more accurate delivery. The company is also better equipped to offer lower costs, guarantee capacity, and supply its merchants with reasonable rates, allowing them to provide a more enjoyable shopping experience for their consumers.
Marketing Super Solutions
Known as Marketing Super Solutions, Lazada offers its merchants with a complete solution bundle that includes a variety of services. This bundle includes services for branding, marketing, and sales. In addition to sponsored displays and other ways, traffic is driven to the vendors' online shops via the use of customer relationship management (CRM) systems and affiliate marketing.
Conclusion
Lazada Malaysia is one of the fast growing ecommerce platforms that benefits the Lazada seller, and Lazada buyers. With so many options laying down to the Lazada seller, you can grow your business. Yes, you can.
All you need is to give a try by using Lazada Malaysia for selling your products. For a better understanding for questions like this can Lazada Malaysia kirim ke Indonesia?, you can visit Lazada Seller Centre Malaysia, Lazada Malaysia Facebook, or Youtube Lazada  Malaysia.
Be Part of Lazada and Ginee Malaysia
What are the struggles when you are updating your products on Lazada? Well, it must be when you are uploading the products one by one with different descriptions. It must be tiring to do that alone. 
With Ginee Malaysia, you do not have to worry anymore. You can do mass upload on your Lazada account with description, variants and more with only just one website.
Tunggu apa lagi, register Here for free!
Upload Products to Shopee and Lazada

Automatically

! How?
Ginee product management allow you upload products to all of your online stores from all marketplace just once! Save time, save cost, save energy, join Ginee Now!