1)The order reminder policy means that Ginee chat will automatically identifies customers who sent chat has inquire but not but have not placed an order, and guides users to place an order, which is conducive to increasing the number of store orders.
2)If you want to set the order reminder policy, you can go to Reminder Assistance page, select the "Order Reminder" tab, and click the "Add policy" button to set the order reminder. Each order reminder policy allows to set up to four order remainder content.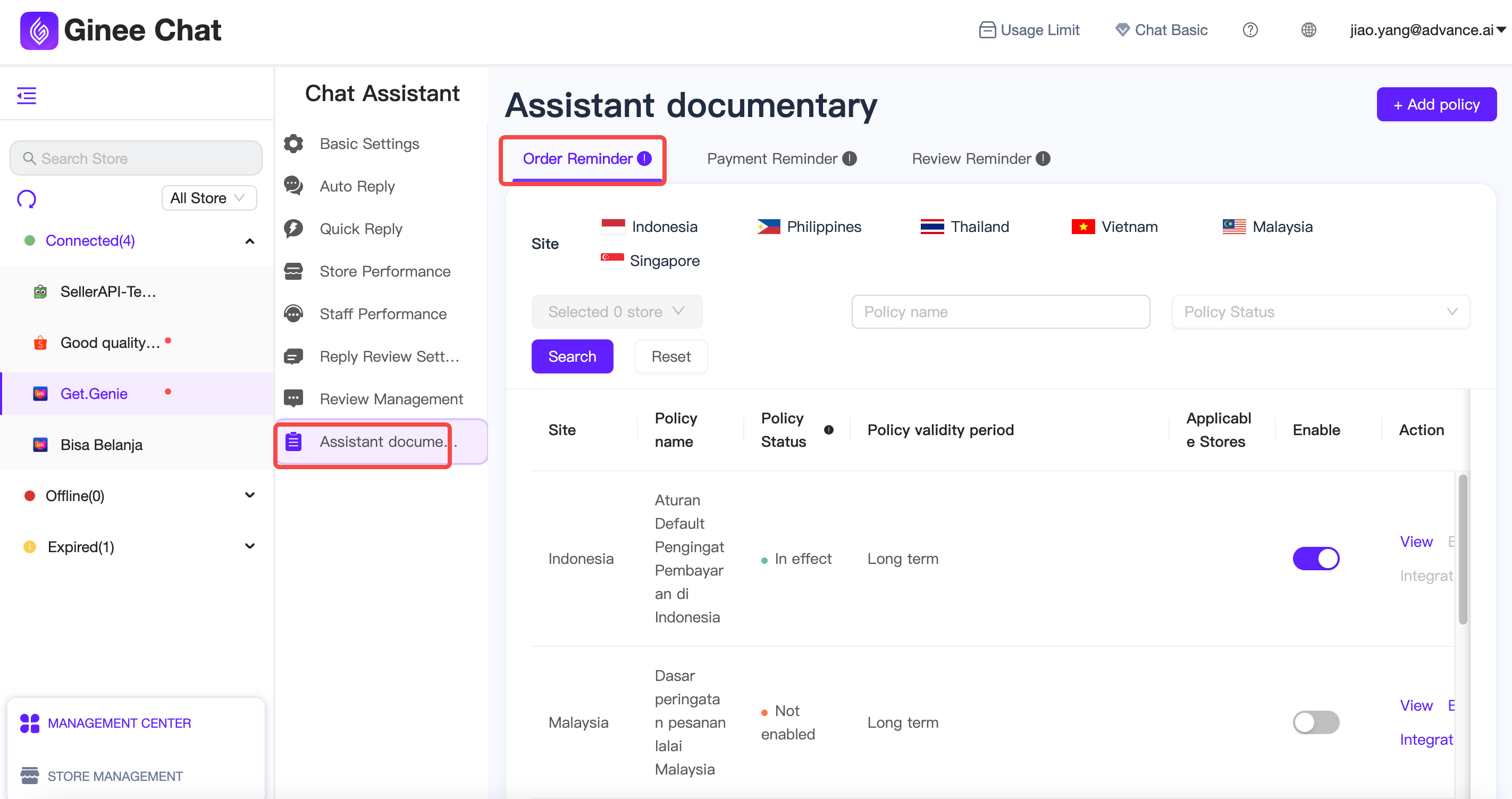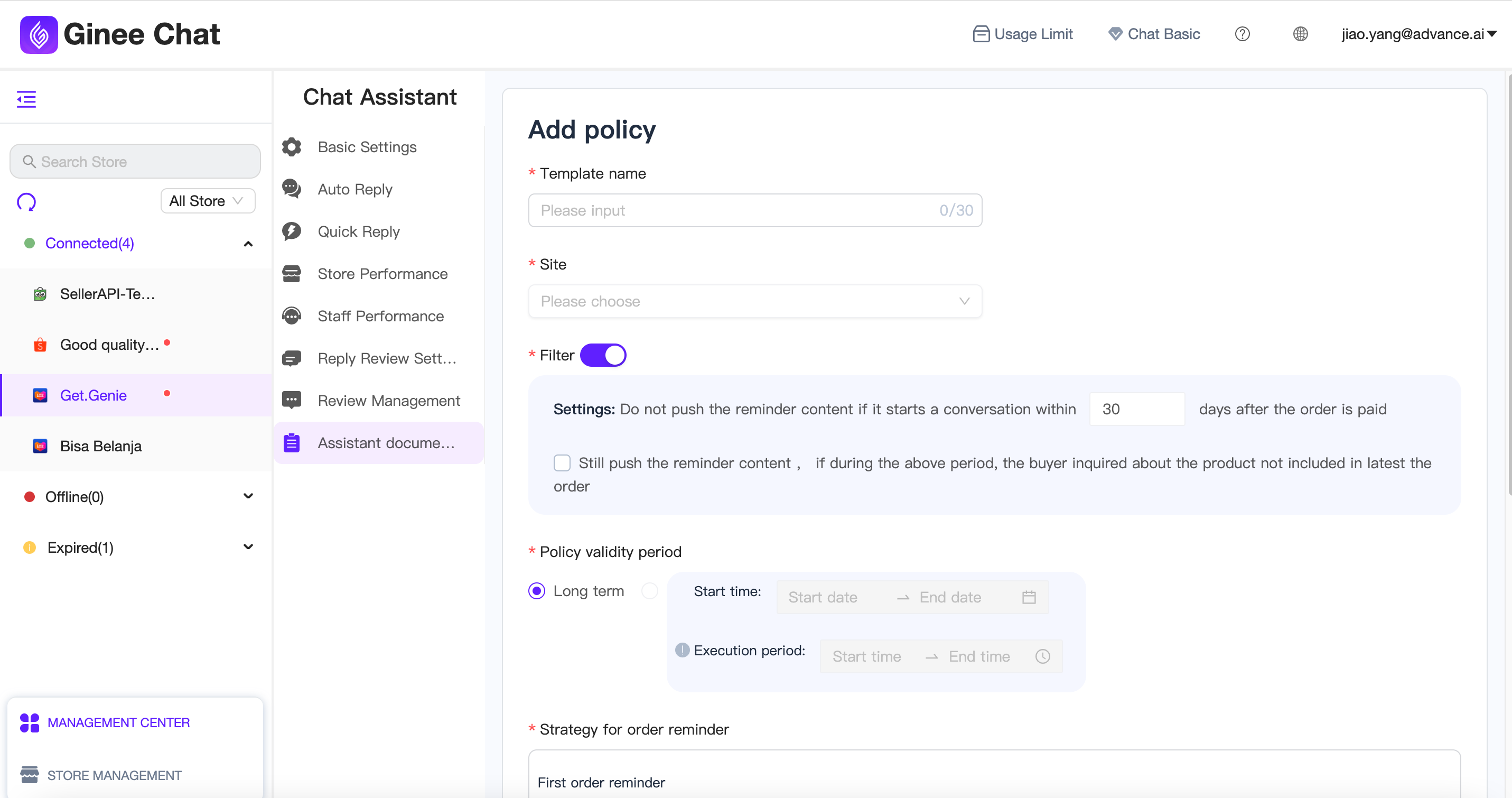 After setting the order reminder policy, click the "Integration" button to complete the policy setting.
Note: The default generated policy status will be "Disabled", you need to complete the associated store before clicking Enable~
In addition, Ginee chat also provides some default policies for merchants. Merchants can choose to enable these default policies after "Integration" and use them directly.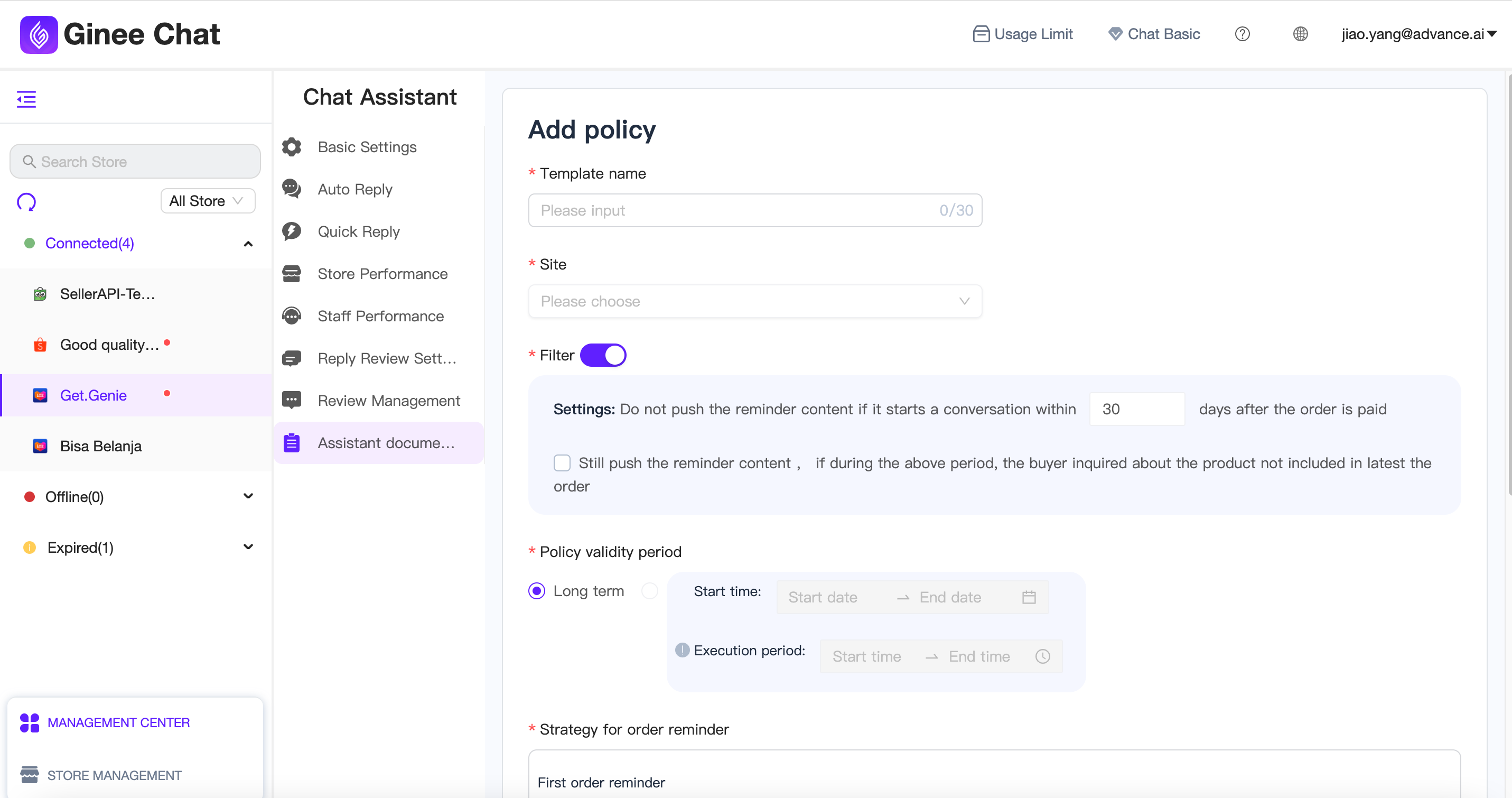 3) At present, each site supports setting up to 50 reminder policies.
Policies support setting different valid periods, and the same store cannot associate policies with overlapping valid periods.