If you want to manually sync with an already connected store, Ginee can help you by following these steps:
1. Click the icon on the top right of the Ginee Dashboard, you will see all of your integrated stores.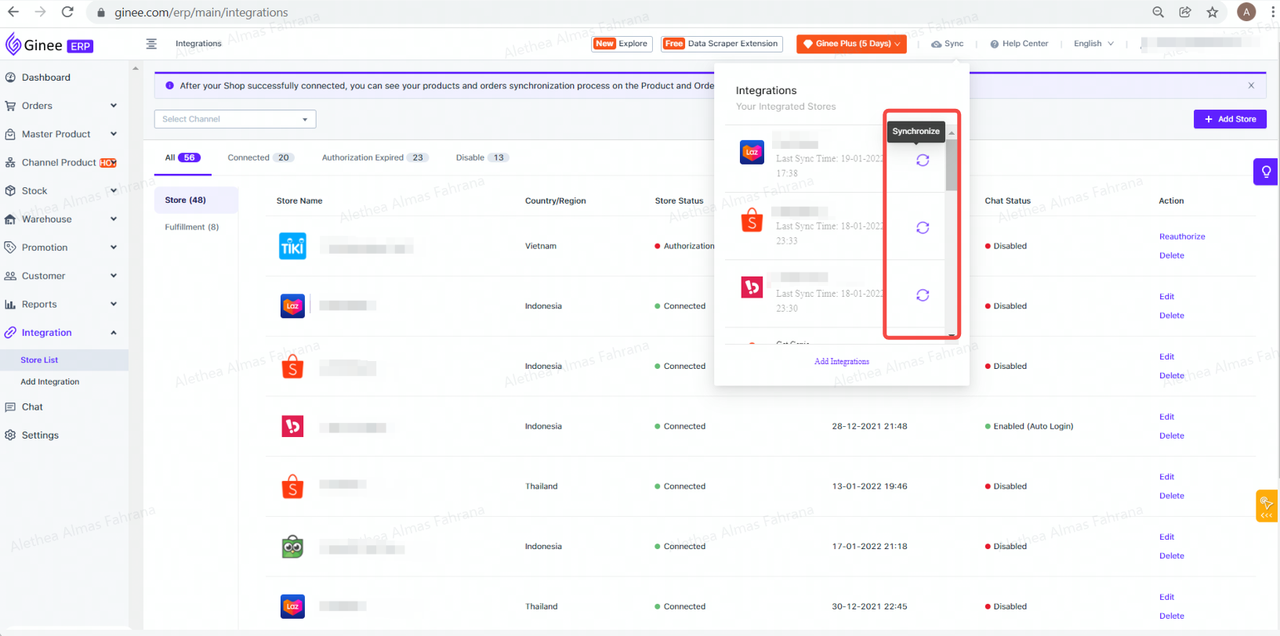 2. After you click the Synchronize icon. The system will immediately synchronize the latest products and orders from the store.
Ginee has successfully synced your products and orders!