Read this article and you will understand:
How to integrate a Tiki store
How to manage Tiki store information
How to Integrate Tiki Store
Currently Ginee only supports integration of local stores in Vietnam.
Go to Integration > Add Integration > select the Tiki channel, after clicking, you will see the following authorization confirmation pop-up box, then click to start sync;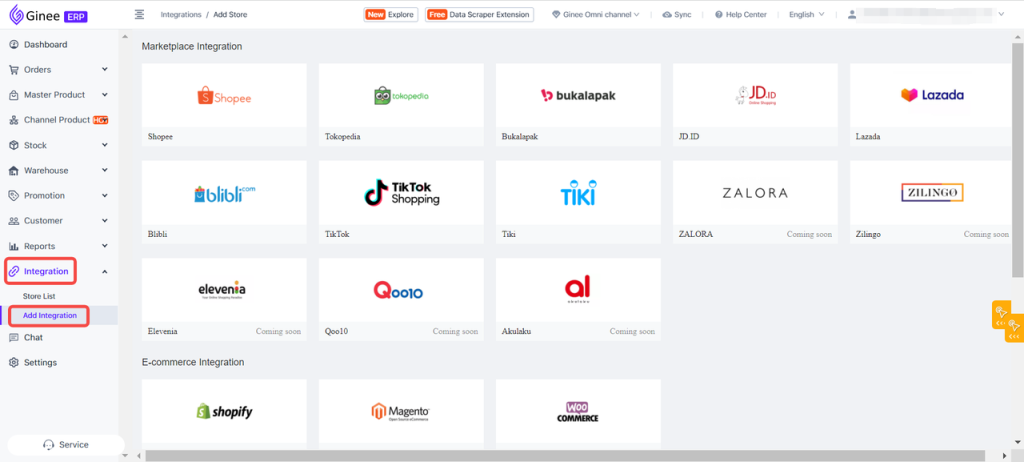 After clicking Start Sync, please log in to the Tiki store. After successfully logging in, you will enter the authorization confirmation page. Please click Agree to Authorize;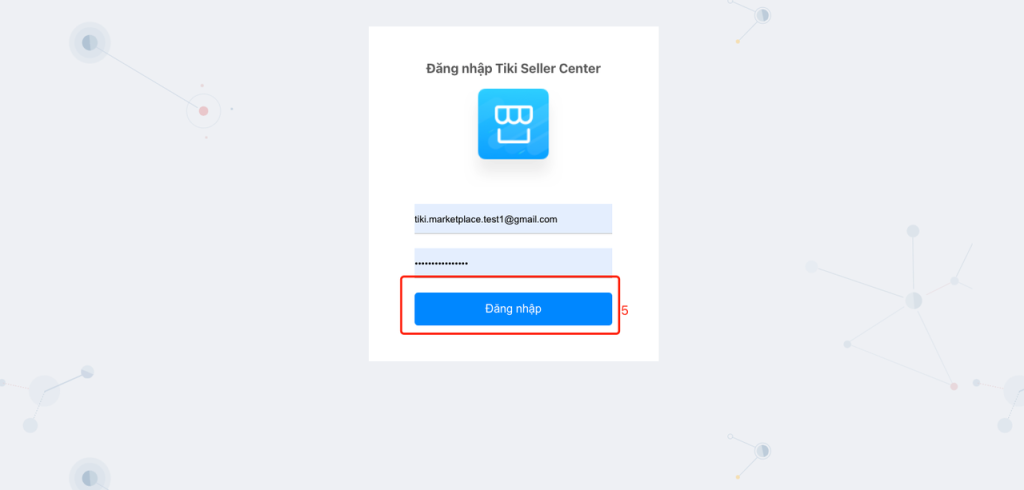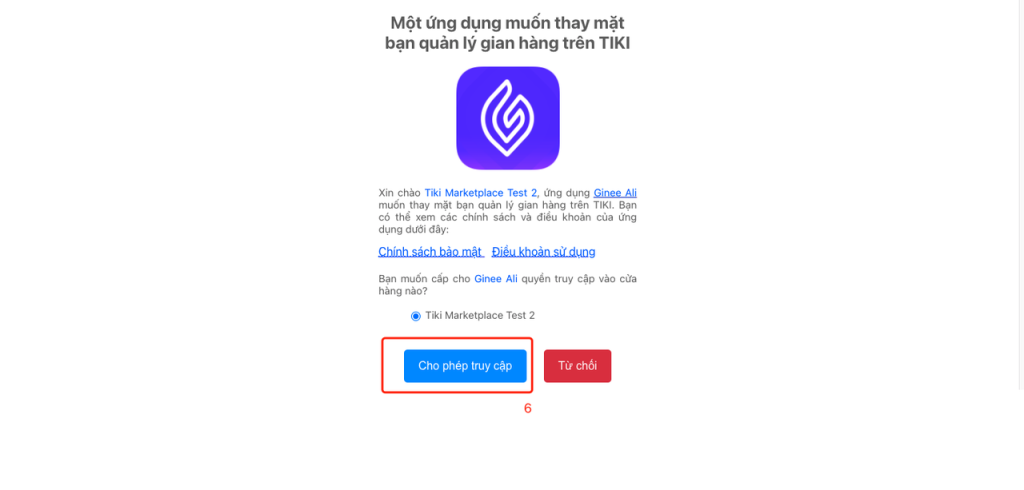 After agree to authorize, you will receive a successful authorization prompt. You can view the stores that you have successfully integrated in the store management list.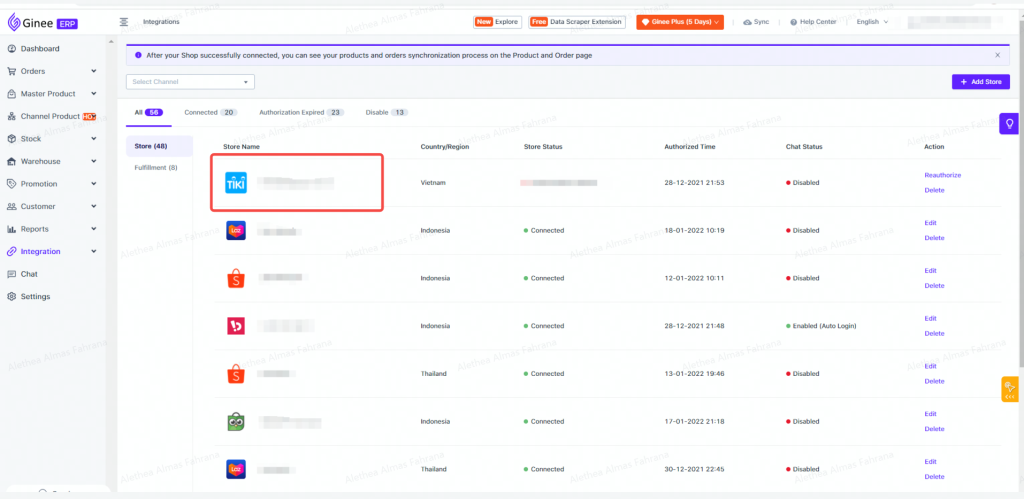 After the integration is successful, Ginee will automatically synchronize products and order information of the Tiki store to the system. The automatic synchronization process takes about 15 minutes, please be patient.
⚠️Note!
Before store integration, if the current automatic binding and automatic creation settings of your Ginee account and inventory synchronization are set to on, Ginee will automatically bind according to the binding rules or the Tiki store SKU with the same name as the Master SKU.
Suggestion:
1) Please standardize the store SKU first. You need to set up the binding rules before integrating the new store, otherwise, it may cause errors in binding Master SKU, stock synchronization errors, and problems when binding products in the order to Master SKU products.
2) Before binding the store, you can go to product settings to exclude the products of the Tiki channel store from the scope of automatic binding and automatic creation.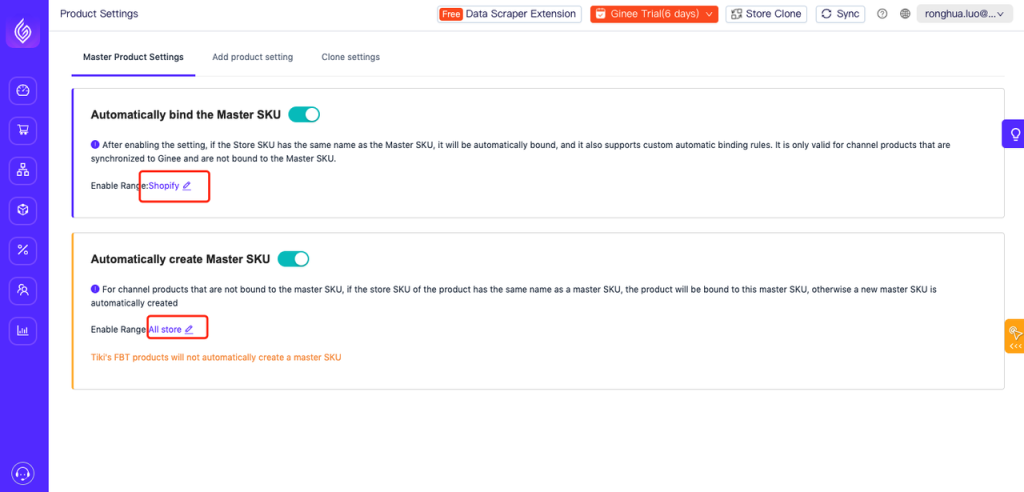 The same Tiki store can only be bound to one Ginee account.
How to Manage A Tiki Store
On the store management page, you can:
Fill in the store 's nickname: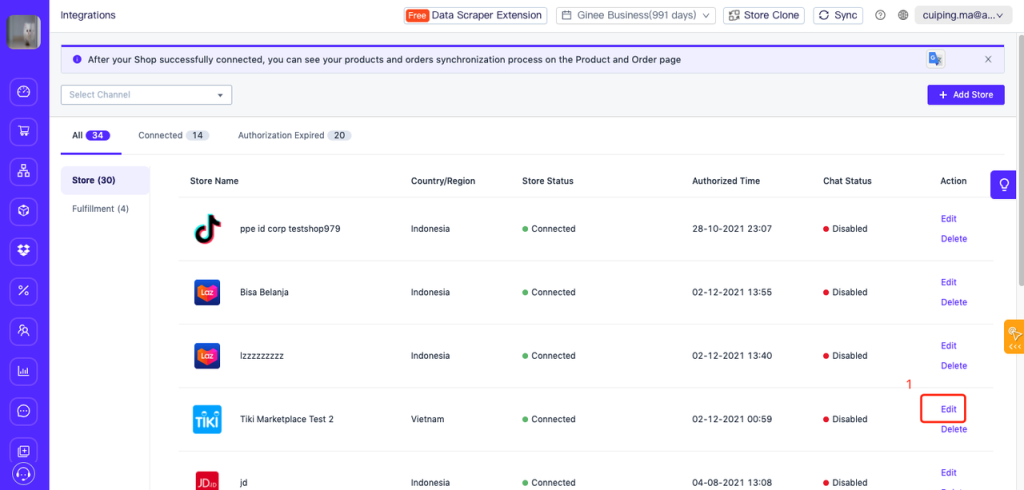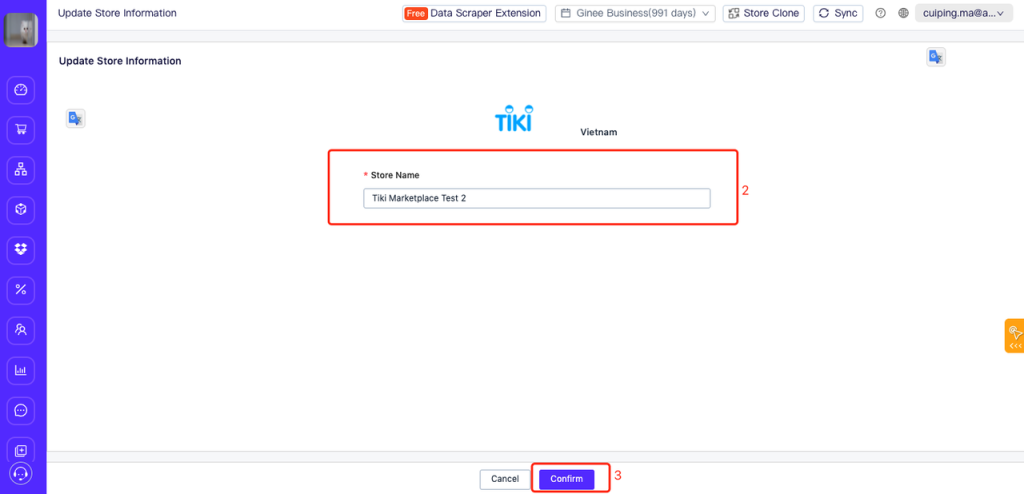 Unbind & delete store: After deleting the store, Ginee will delete all the products and order data of the store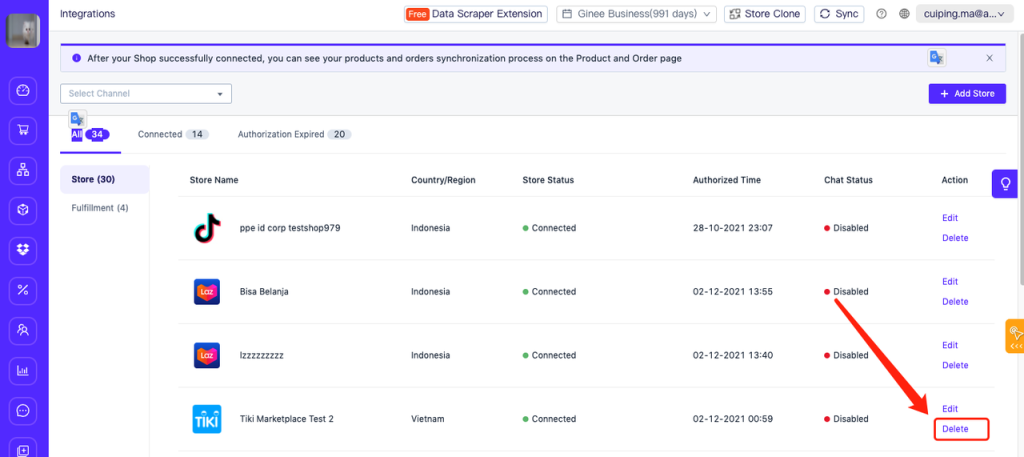 Re-authorize if the store expired: After the store authorization expires, a reauthorize button will appear, click to re-authorize.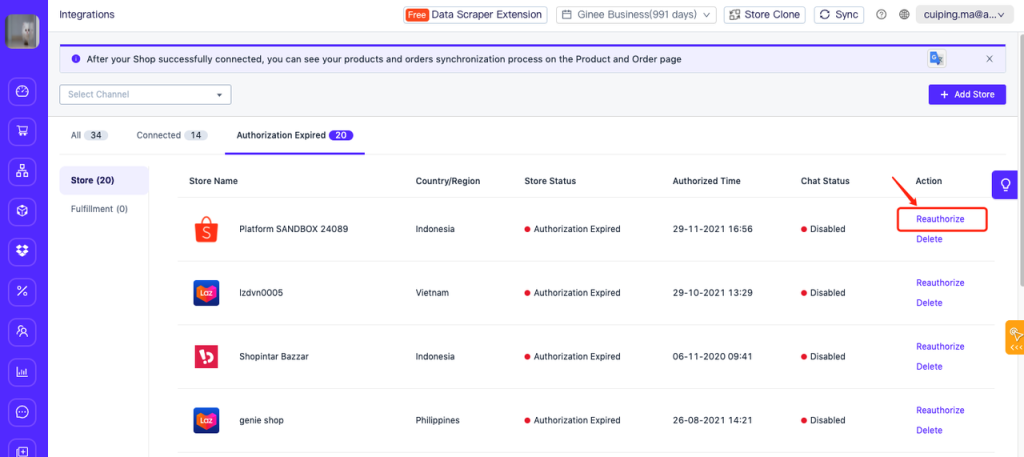 Related article: