Please read this FAQ to understand how to operate it.
To Quick Add and Mass Add When Adding Shopee products in Ginee
Effect of Save as Draft
Add Product
1. The first step is you have to bind Shopee store. You can bind Shopee stores in Indonesia, Thailand, Vietnam, Philippines, Malaysia, Singapore country and other sites
2. Go to Product Management – Shopee Product – Add Product
3. Select the store where the products are sell, and support publishing the same product to multiple Shopee stores in the same country
4. Select the Product Category, then select the brand after selecting the category (API Limitation)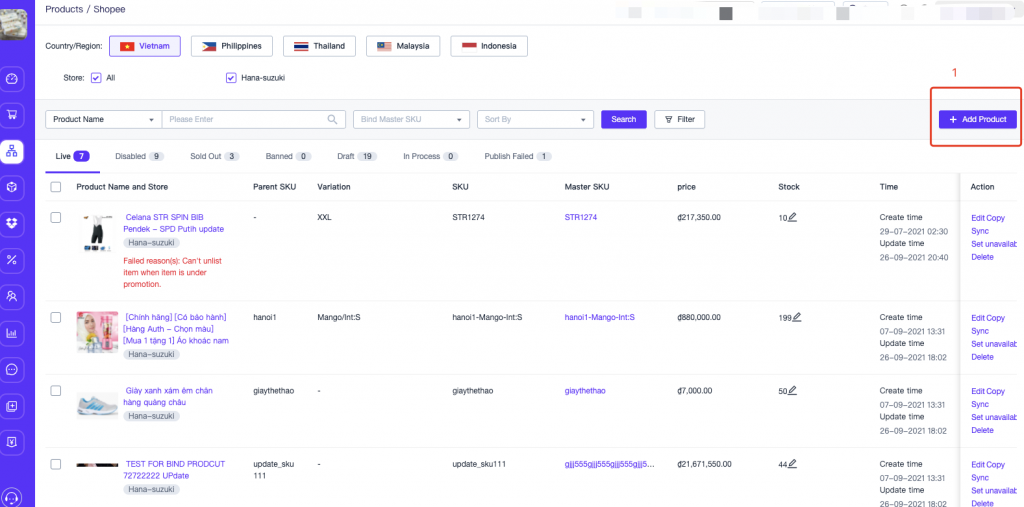 5. Complete the required Product Information
6. Support Mass Edit of product price, stock and SKU
7. Support to select the logistics options of product according to the store dimension
8. Supports selecting multiple pictures at once and uploading them to the variant picture respectively. You can also drag and drop the product picture to change the order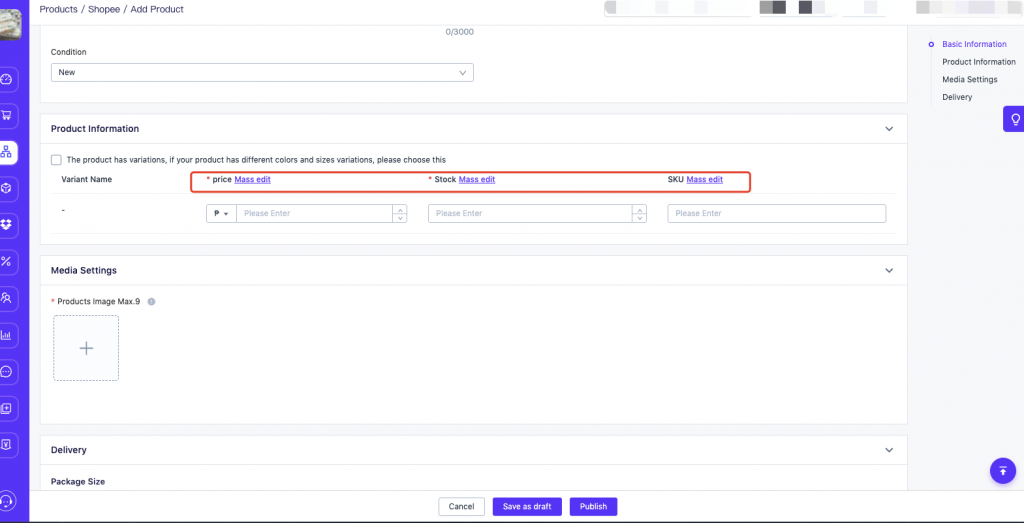 Save as Draft
1. When adding a product, saving the product as a draft is only saved in the Ginee system and will not be published to the channel store.
2. When publishing a product, the product will be published to the Shopee store through the API. If failed to publish, the product will be displayed in the Shopee Product list – Publish Failed tab