You can edit your product prices in multiple marketplaces at the same time.
IMPORTANT NOTE: This is only allowed for product listings binded to a Master Product
Below are the steps to mass edit prices:
1. Go to Product > Price Management
Default Price: Price set for Master Product (can be used as reference; will only show up in Ginee)
Price: Price reflected on the marketplaces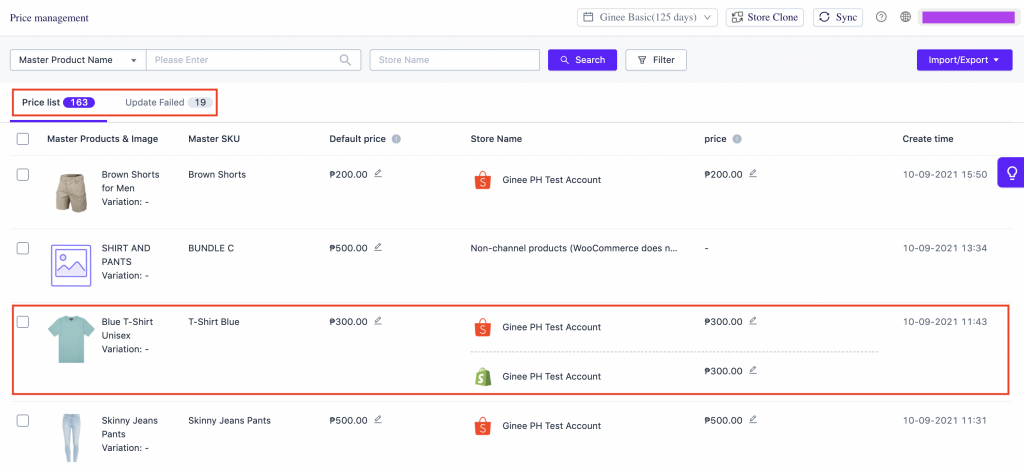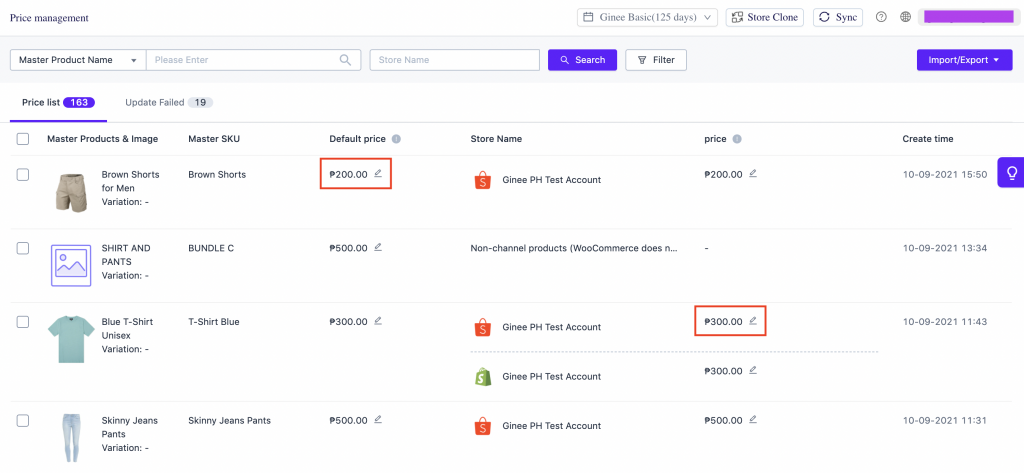 2. Mass Edit the Channel Prices.
You can filter the Master Products by category or product channel.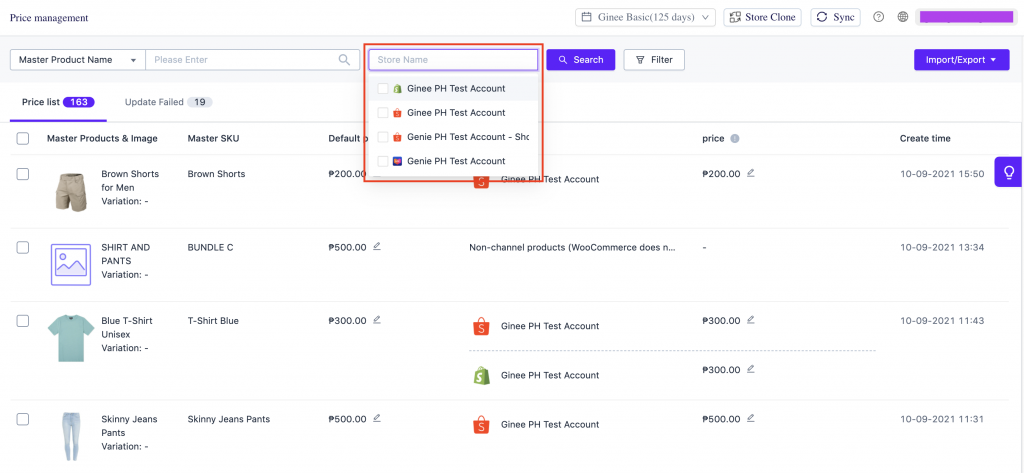 a. Click on the Master Products you want to update the prices of then click Edit at the bottom of the page.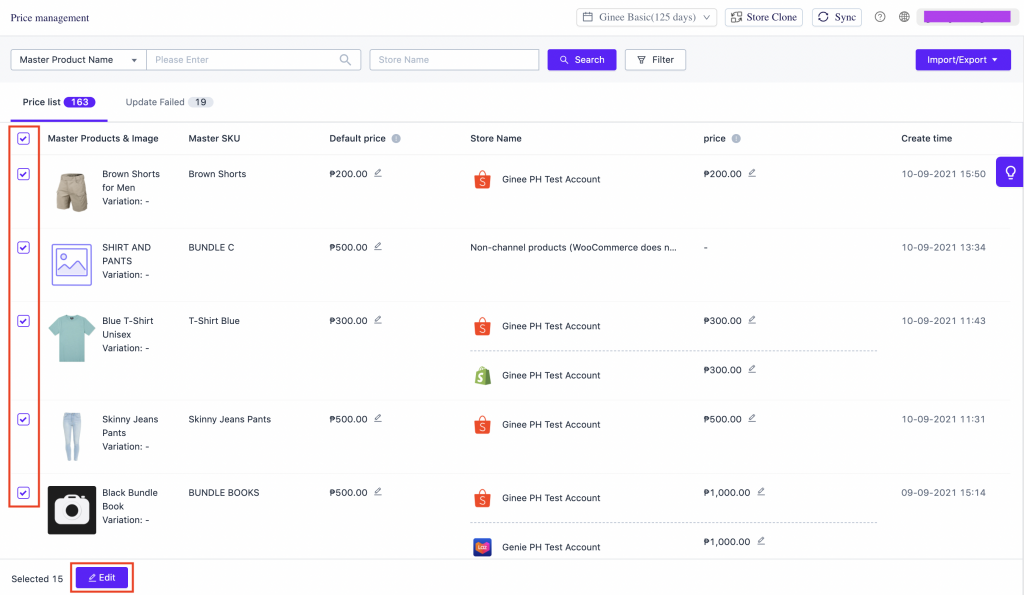 b. Click on the pencil icon beside Default Price or Price to edit for all selected products.
You can edit by the following:
Change price to
Add by amount
Reduce by amount
Add by percent
Reduce by percent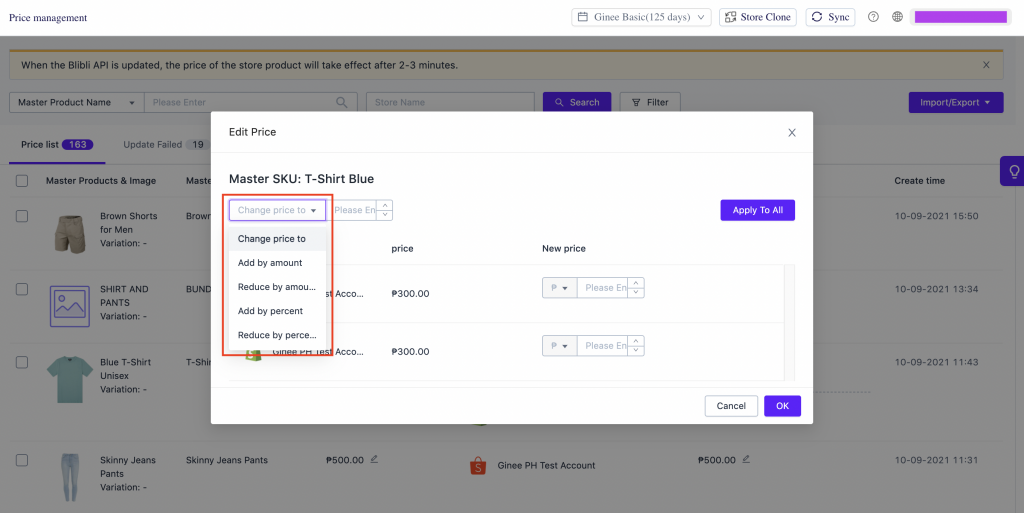 c. Click OK then Save Update.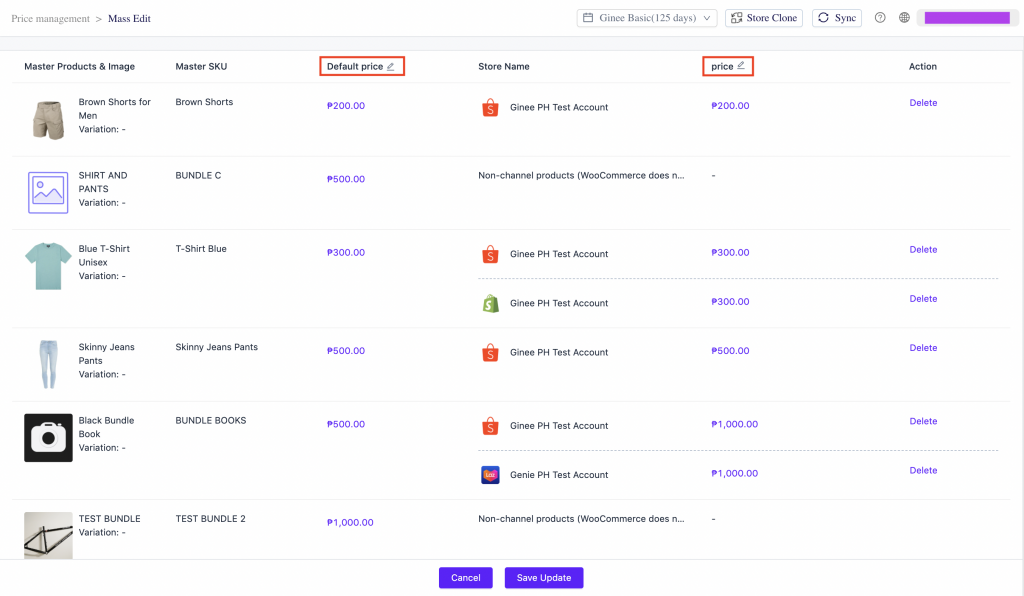 You can also mass edit prices using Excel. 
Go to Product > Price Management > Import / Export.
Choose if you want to export selected products or certain pages.
Note: If there are multiple data of the same product in the import table, the price will be based on the latest product data.