New User Guidance
For new users, please follow these steps below to get started.
Step 1: Login to Your Account and Set Language
We will provide user login path and account. User can set system language according to their own needs
Step 2: Set a New Warehouse
Login to your account > Go to "Warehouse Settings" module > Create a Warehouse > Fill in Warehouse Information
Step 3: Set Product Area and Location
After location is created, product can be shelved to the corresponding location and the picking list can be located to the corresponding location for picking;
How to set Product Area: Warehouse Setting > Area Management > Create Area > Create Name (Custom)
How to set Location: Warehouse Setting > Location Management > Create Location > Create Location Name (Custom)
Step 4: Create Product
(1) OMS/ERP Push Product
After OMS/ERP created the product, it will be automatically pushed to WMS
Note: Merchant's product is created in the OMS/ERP system and OMS/ERP cannot modified after being pushed to the WMS
(2) Manually Create Product
Step: Product Stock > Create Product
Manual Guide
Order Management
Feature Overview : This module is mainly provided for the higher-level staff in the warehouse, mainly responsible for processing orders pushed from ERP/OMS system to WMS, as well as processing abnormal orders in the warehouse.
1. WMS Order Status
| | |
| --- | --- |
| Status | Description |
| Pending | OMS/ERP push order to WMS and wait for the warehouse admin to issue the tasks to the warehouse workers. |
| Shipping | After the warehouse manager has issued the tasks, the orders are waiting to be outbound |
| Completed | Completed outbound orders |
| Abnormal | Abnormal orders in the warehouse operations |
| Cancelled | Canceled orders in order management |
| All | Order with all status |
Step 1: OMS/ERP push order to WMS, click "Ship" to issue the tasks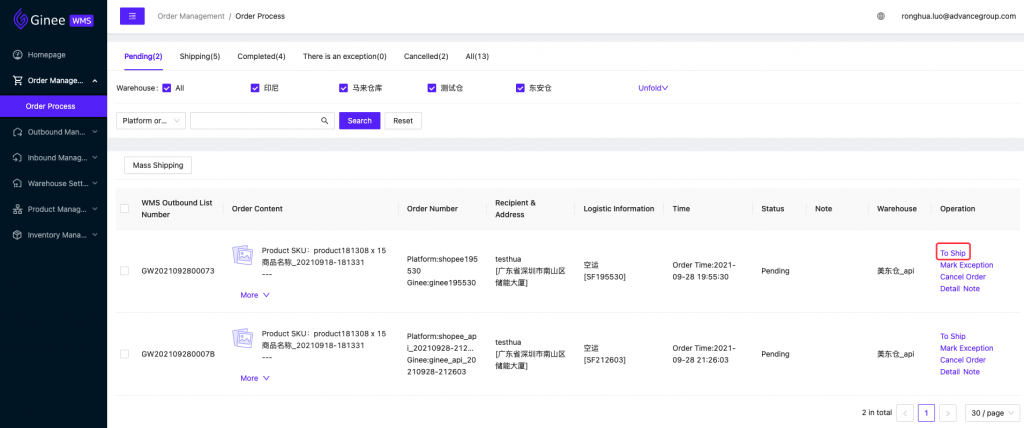 Step 2: The order is moved to Shipping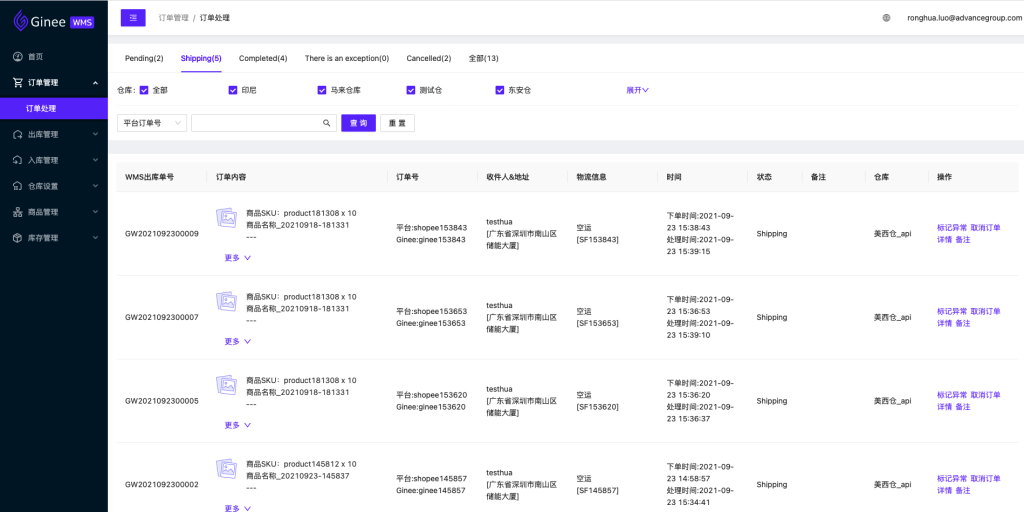 Step 3: After the order is shipped successfully, the order is moved to Shipped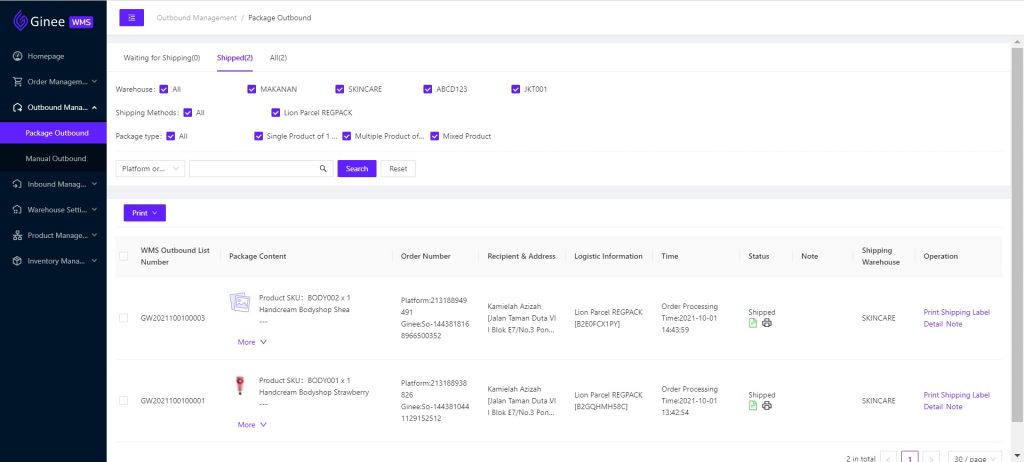 Abnormal Operation:
When an order has an abnormal, for example, the customer needs to change the order, the abnormal needs to be marked
After customer cancel order on the platform, WMS operator will cancel the order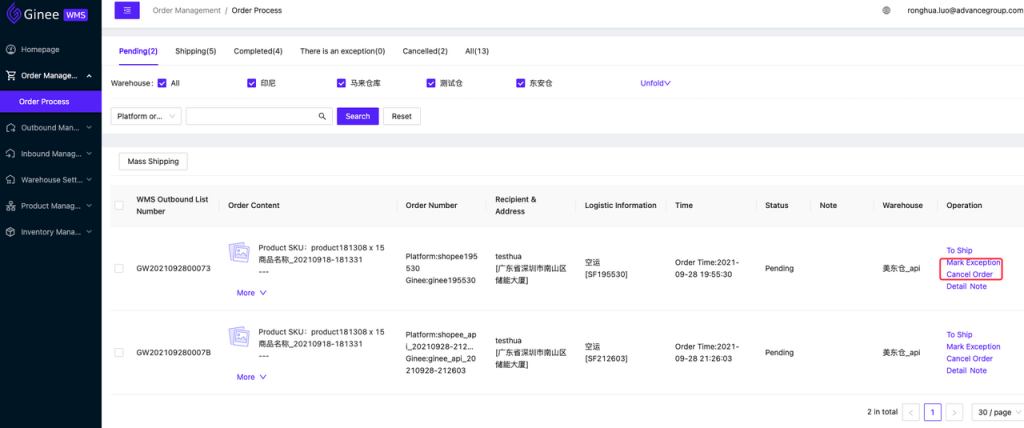 Outbound Management
1. Package Outbound
Feature Overview: In this module, after the warehouse administrator sent out the warehouse task, the warehouse worker will shipping order
Step 1: After picking and packing, the warehouse administrator will click "Shipping"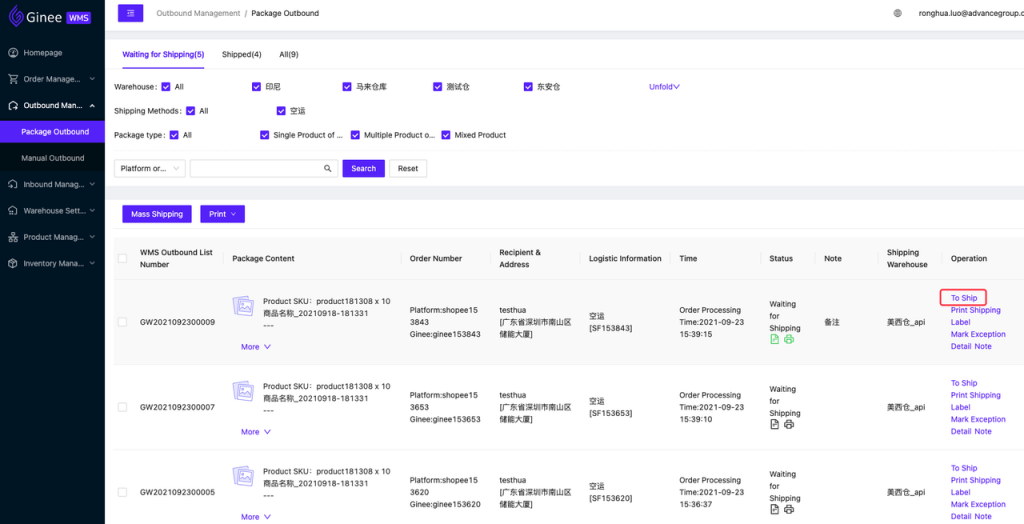 Step 2: After Shipping completed, you can check the shipped orders here
2. Manual Outbound
Feature Overview: In daily warehouse operations, you need to adjust the stock in the warehouse. In this module, you can create the Outbound List
Step 1: Click Add Outbound List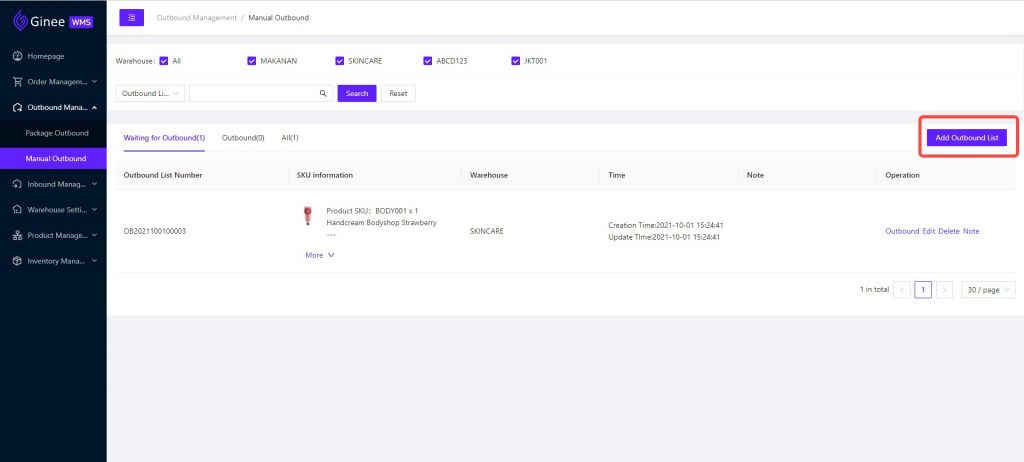 Step 2: Select Warehouse > Add Product > Fill in the Outbound Quantity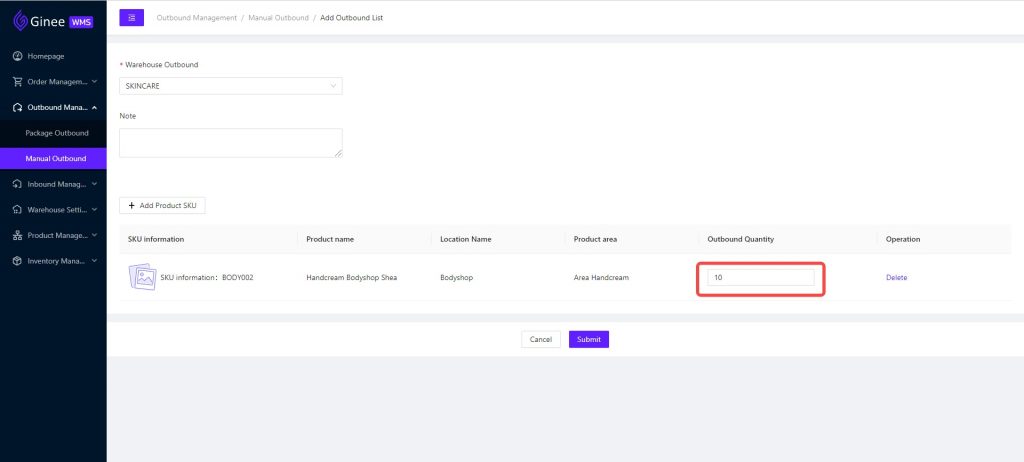 Inbound Management
Inbound Product Received
Feature Overview : ERP push Inbound list to WMS, and WMS operator operate the Inbound after receiving the package
Step 1: ERP push Inbound list to WMS, click on Inbound button

Step 2: Fill in the estimate time for Inbound

Manual Inbound
Feature Overview : Manual adjustment of warehouse stock is required in the warehouse, and the operator manually create an Inbound list for operation
Step 1: Click Add Inbound List

Step 2: Fill in Relevant Information

Step 3: Click on Inbound button, then the Inbound process is successful

Warehouse Setting
Warehouse: The general name for buildings and places where products are kept and stored
Step 1: Click New Warehouse

Step 2: Fill in the Basic Information (warehouse name is required and cannot be repeated), click OK and New Warehouse is Successfully Created

Product Area: used to distinguish functional divisions in actual operations
Function: Used for business differentiation, such as distinguishing large product storage area, small item picking area, packaging review and other functional areas; for work distribution, the system will mark the warehouse area for outbound orders and replenishment operations, which is used to assign work according to the warehouse area;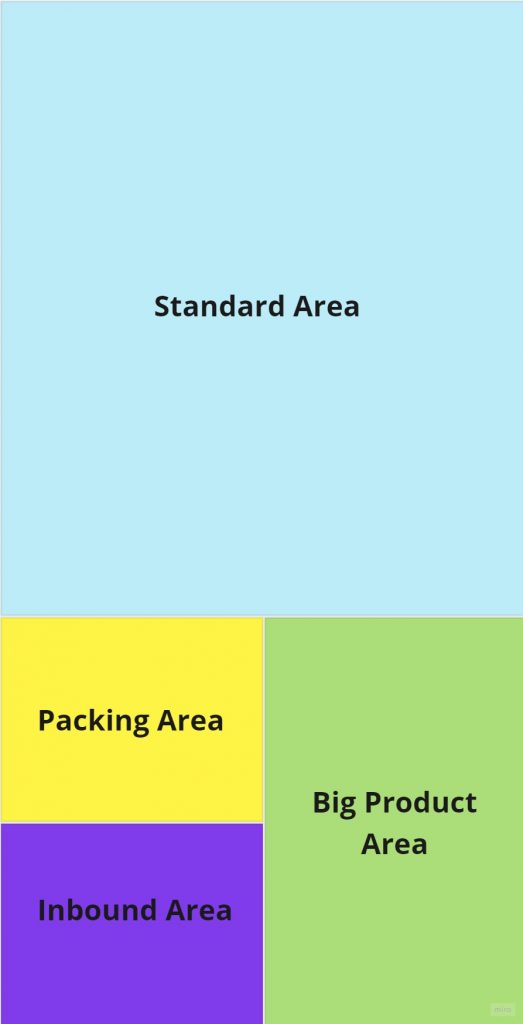 Step 1: Click New Product Area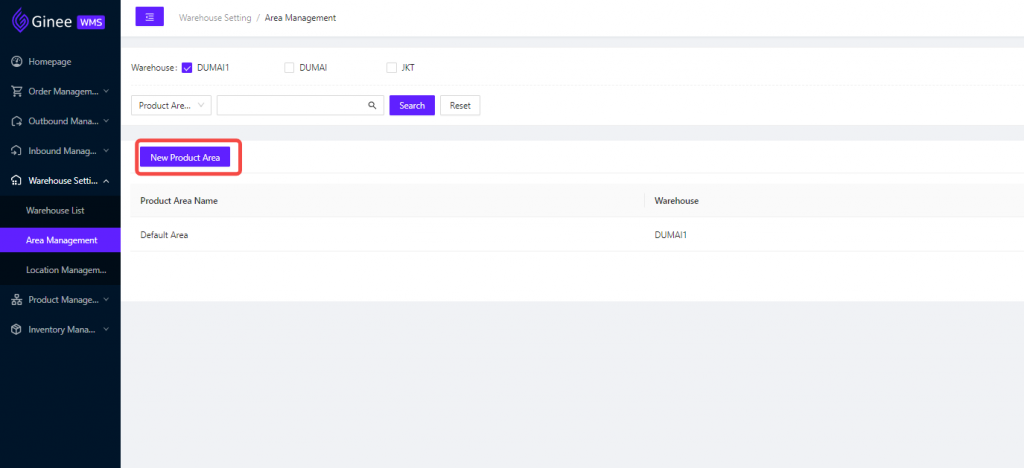 Step 2: Fill in Required Information, click OK, New Area is Successfully Created
Product Location: A pallet in the whole storage area is a ground stacking location, and each grid on a shelf in the picking area is also a location;
Function: It is used to mark the precise position of the product in the warehouse. Location is the smallest positioning mark in the warehouse;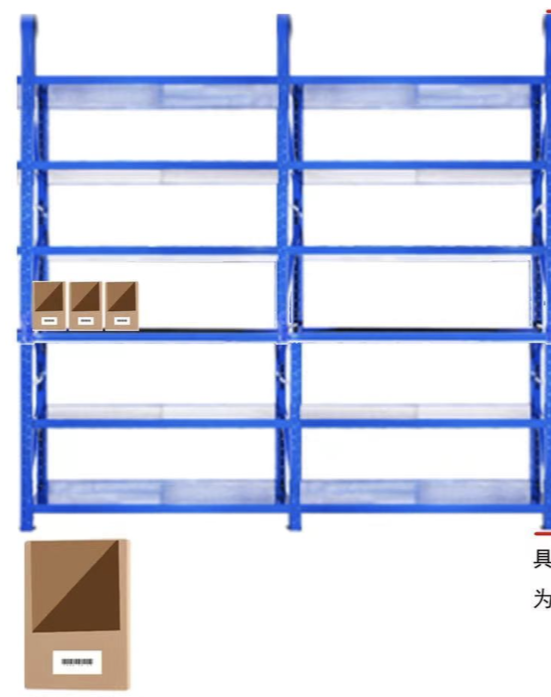 Step 1: Click New Location

Step 2: Select Warehouse and Area Under the Selected Warehouse, Fill in Location Name, Click OK, and New Location is Successfully Created

Product Management
OMS/ERP Push Product to WMS
After OMS/ERP create the product, it will be automatically pushed to WMS
Note: The customer's product is created in the OMS/ERP system and OMS/ERP cannot be modified after being pushed to the WMS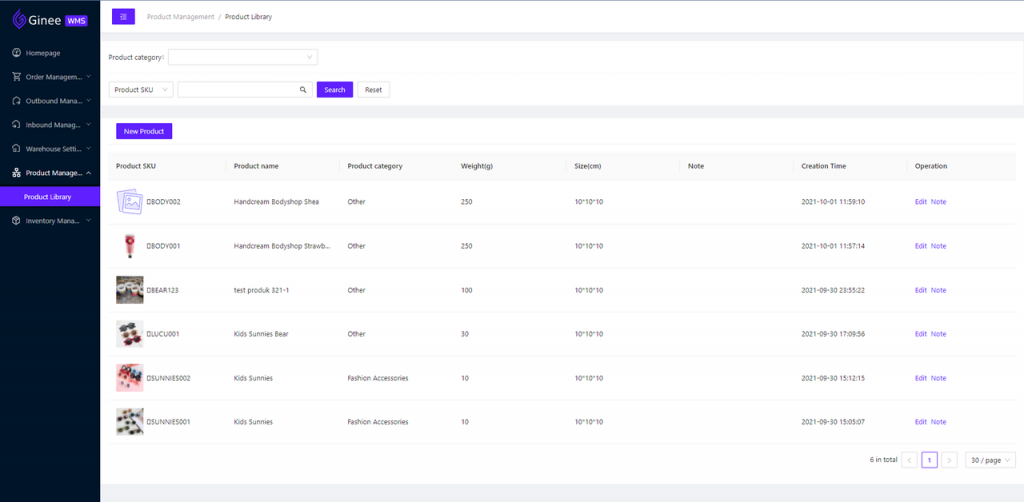 Create Product Manually
Steps: Product Library > Create Product > Fill in the Product Information, marked with a red (*) is required (SKU is required)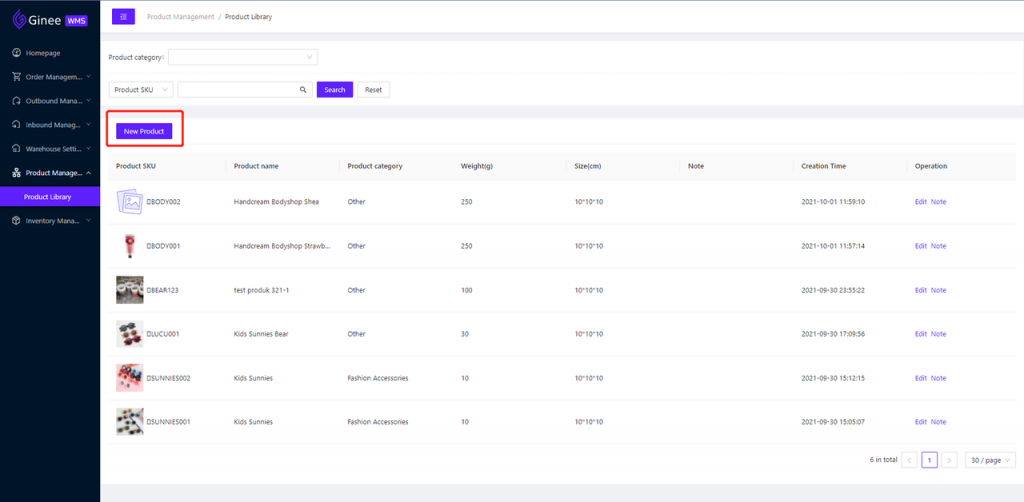 Fill in the basic information, click OK, the product is successfully created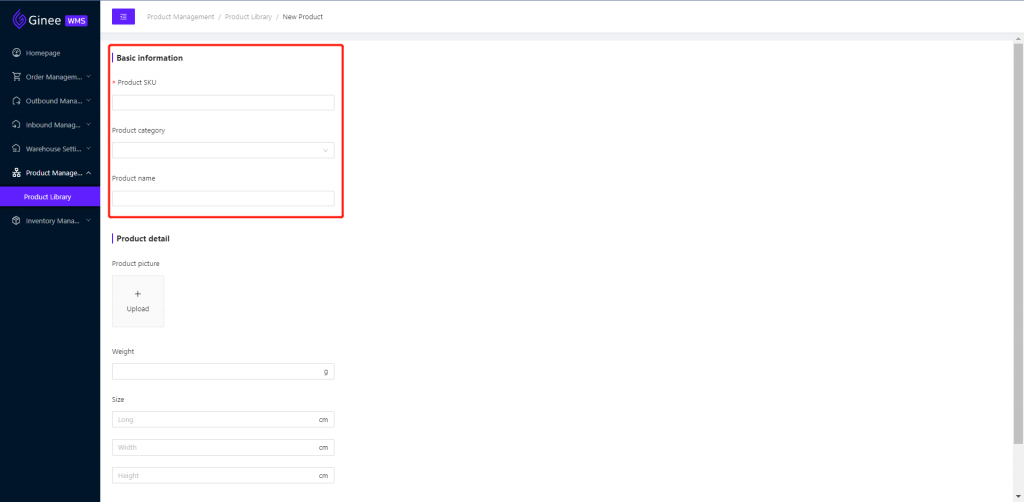 Inventory Management
Function overview: Users can search product stock in the warehouse and can change the location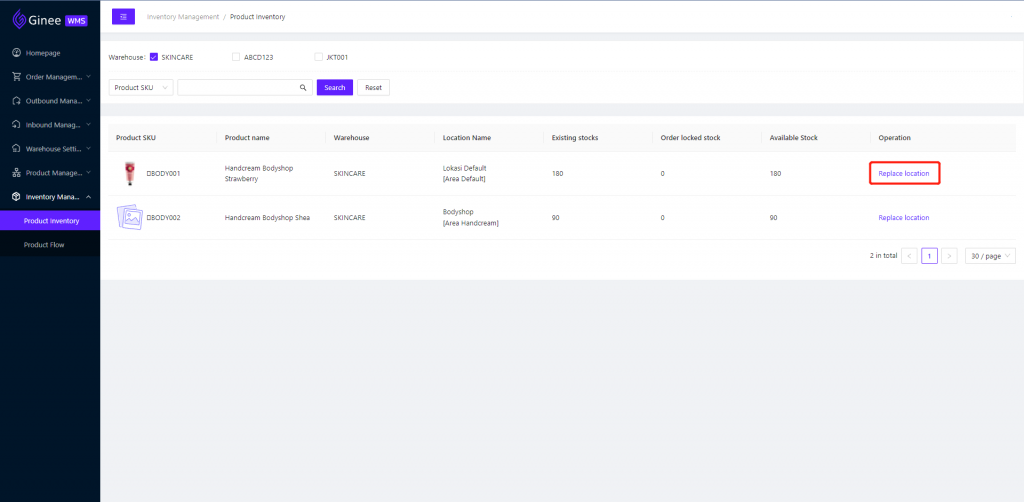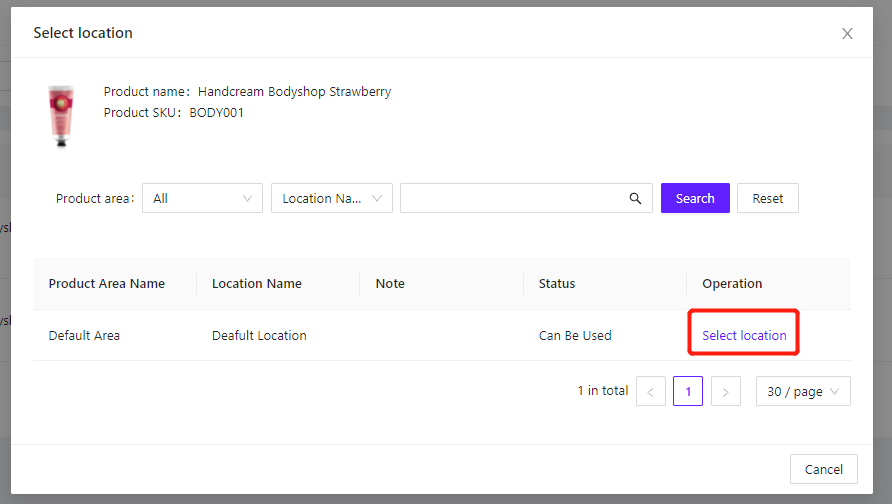 Feature Overview: Users can view the flow records of every Outbound and Inbound in the warehouse