1. Chat New Menu
Feature Description: New menu can improve the efficiency of message processing and support managing multiple stores in the same channel
In the menu of the new version, the first menu level is divided into chat, store management, and management center.
Chat Menu
It supports managing chat from multiple stores in multiple countries based on each channel
If there are connected, online and offline stores on the channel, the channel button will be displayed in the message, otherwise the channel button will not be displayed.
Go to menu [Chat > a certain channel], support to search based on stores and buyers, support to fold/unfold the channel store list (see 1), adjust the width of the conversation list (see 2), fold/unfold the product & order list on the right side of chat list (see 3).
Management Center – Menu
Support opening multiple windows to use different features, such as store performance, review management, etc
2. Chat Tagging
Go to chat – certain channel – conversation list to filter buyer conversation tag (see 4)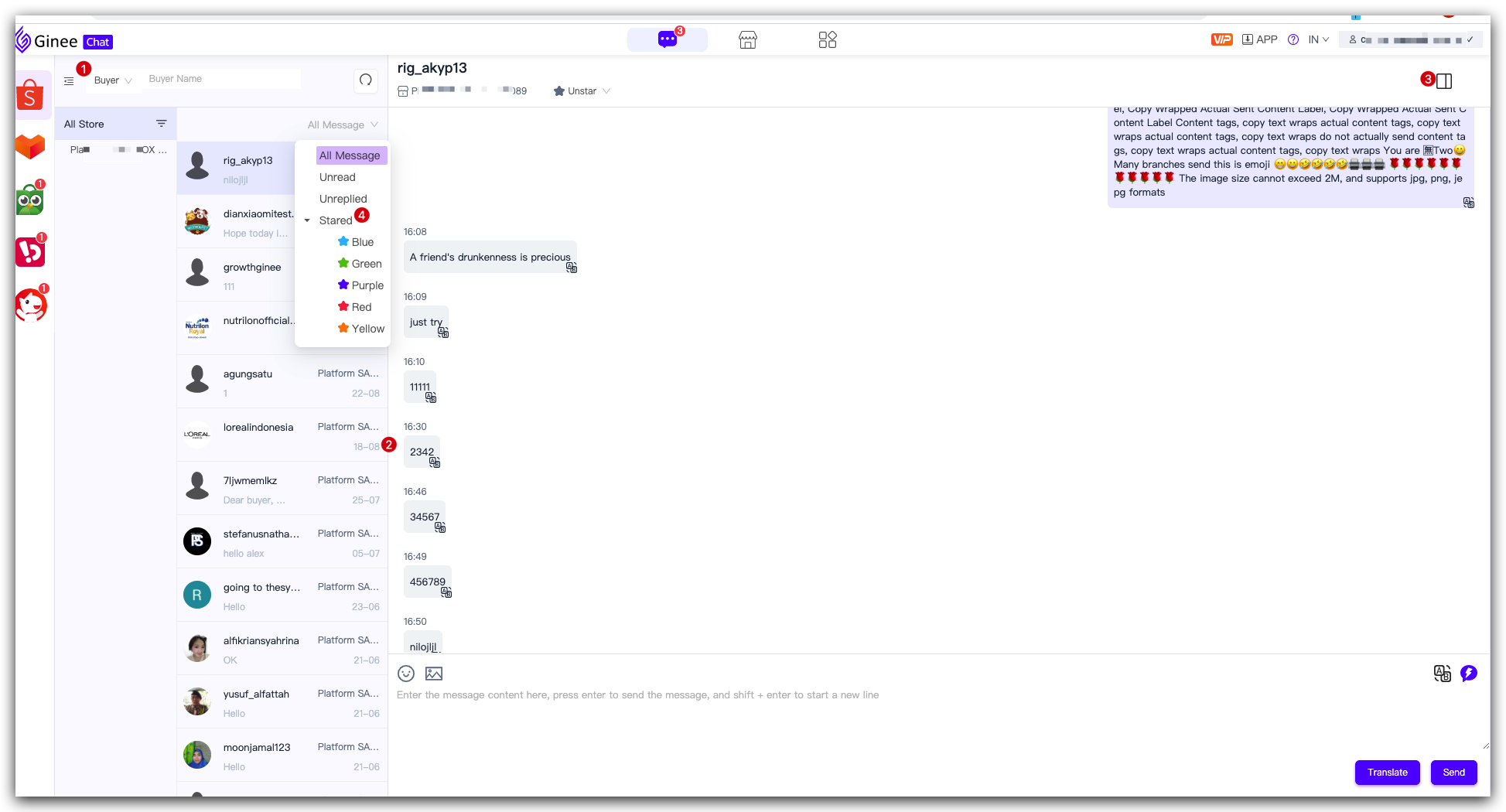 Support for marking buyers . Go to chat – certain channel – conversation list – select a single buyer to mark buyer conversation with different coloured stars.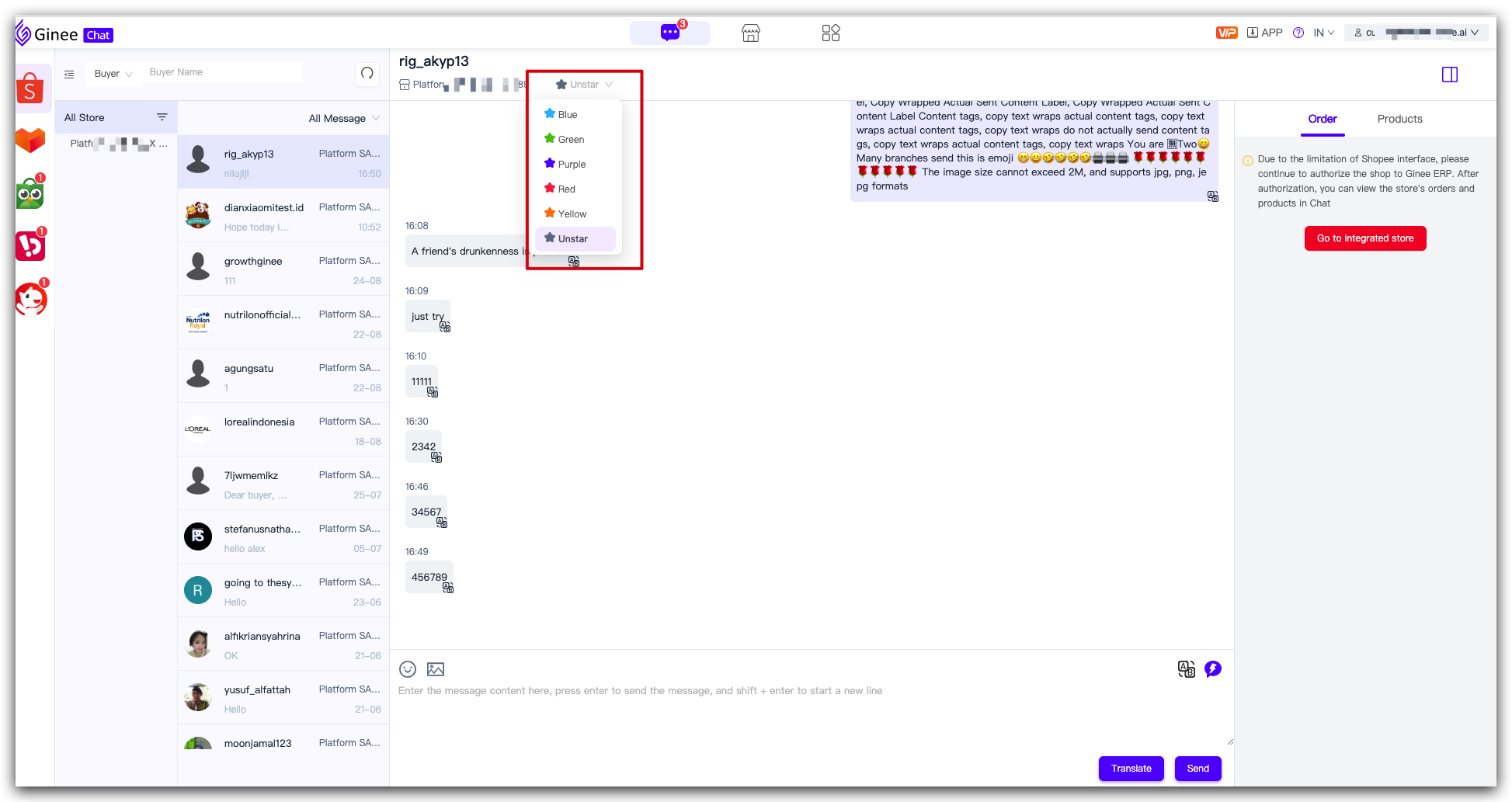 3. Message Synchronization – Upgrade Version
Feature description: Improve the speed of synchronizing buyer messages in the store, and upgrade the message synchronization feature.
Store authorization : After the store authorization is successful, it is expected that the store's chat can synchronize the last 3 month chat in 15 minutes
synchronization : Technology upgrade, while supporting automatic synchronization, adding timing automatic repeat synchronization to ensure
never miss a message,
Manual Sync : Supports merchants to manually sync buyer messages from this channel store. Specific operations: Go to chat – single channel – click "Sync"

4. Ginee Chat Windows Version
Go to :Ginee Chat Web Version you can log in to Ginee chat and manage store's chat using the web page(please note and confirm the chat notification of opening browser to avoid missing new chat)
Support to authorize store through Ginee chat web version.
Note:
The same account does not support login to Ginee Chat Web Version and Ginee Chat Desktop Version (Mac version or windows version) at the same time
Web version is not supported to manage Bukalapak and JD.ID store chat. To manage Bukalapak and JD.ID store chat, please download the Ginee Chat Mac version/windows version.
Downliad link for Mac/Windows version: