How to Register Ginee Chat Account?
Ginee Chat and Ginee ERP use the same login account. If you already have a Ginee account, you can log in directly. If you do not have a Ginee account, you can register through the Chat App or visit Ginee official website to register.
You also need to make sure you already install the new version of Ginee chat, you can follow the steps below to install Ginee Chat:
How to Install Ginee Chat in Windows
How to Install Ginee Chat in Mac OS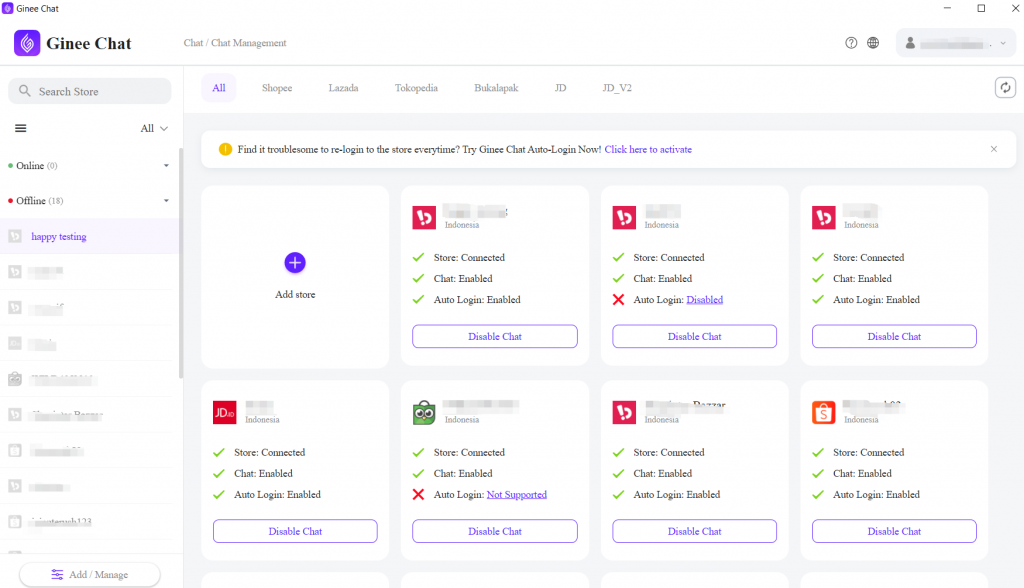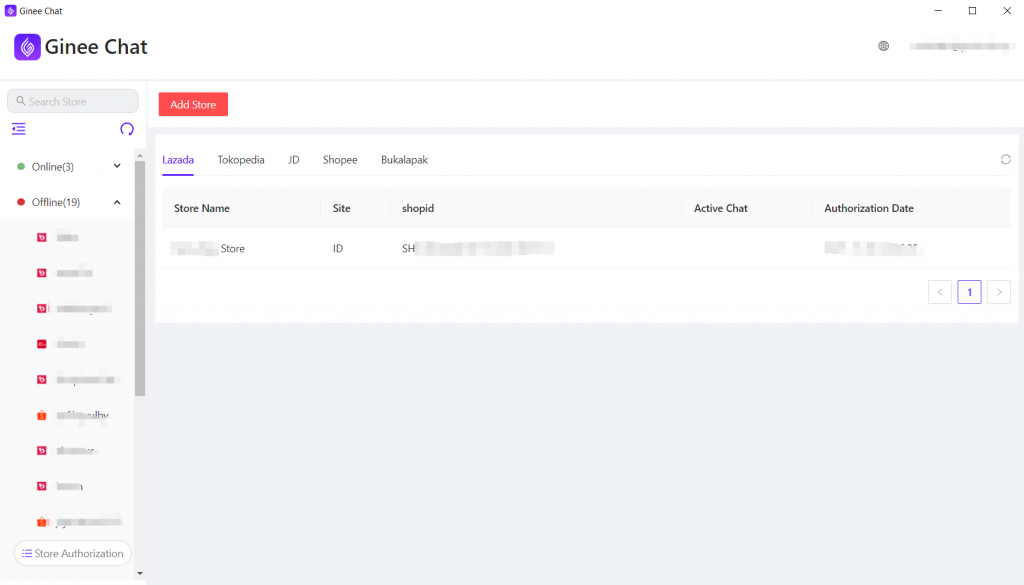 How to Authorize Ginee Chat Shop?
Before adding chat, you must authorize your store first.
If you have not authorized any store, please click "Add Store" to jump to Ginee store management to complete store authorization.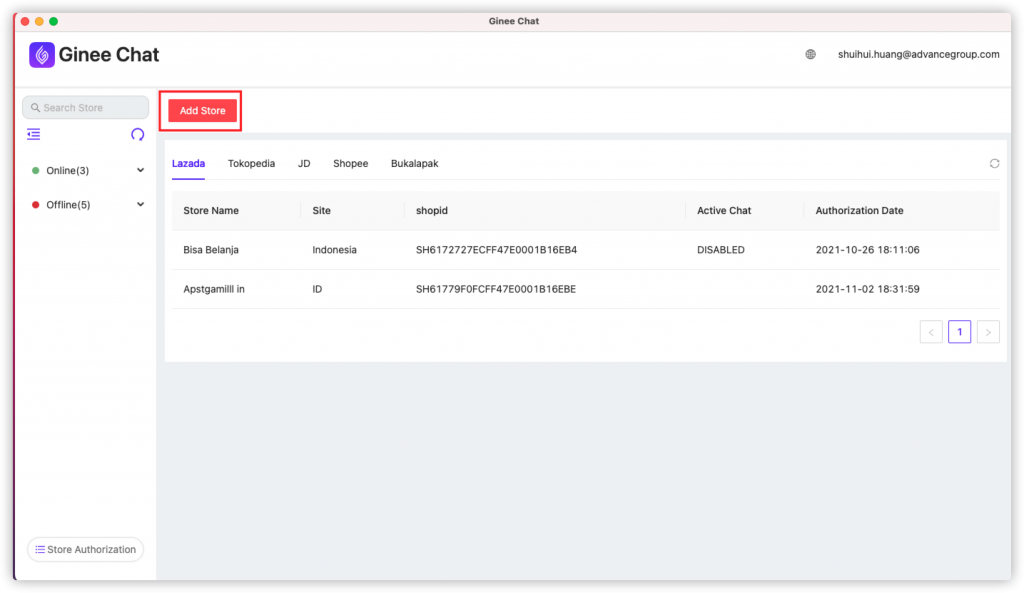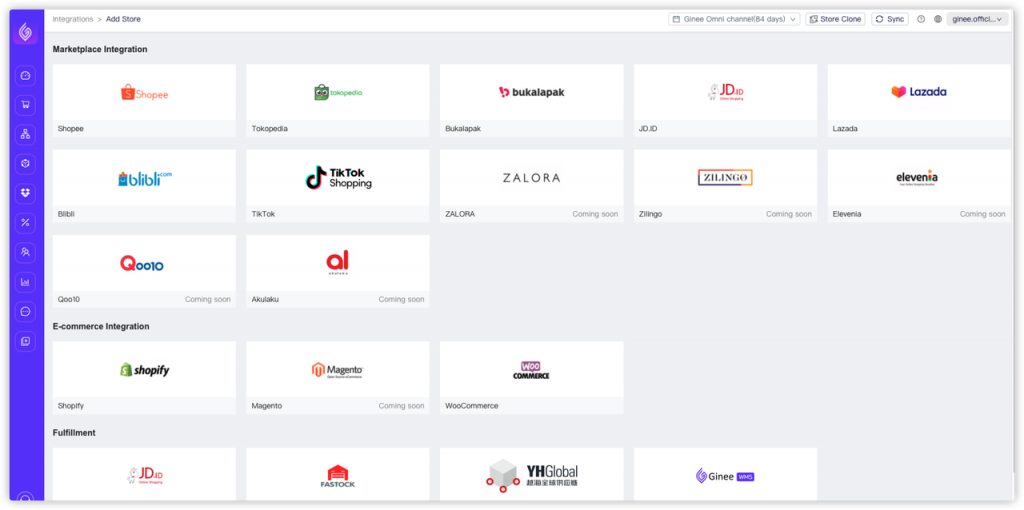 How to Enter Chat ?
Tokopedia enter chat method :
Tokopedia use API access, chat will be automatically online if the shop already integrate in ERP.
Lazada enter chat method :
Lazada also use API access, but after you integrate Lazada store in ERP you need to have one more set up, to make the chat automatically online.
Go to Dashboard > Store Autorization > Integrate Chat Room > Start Sync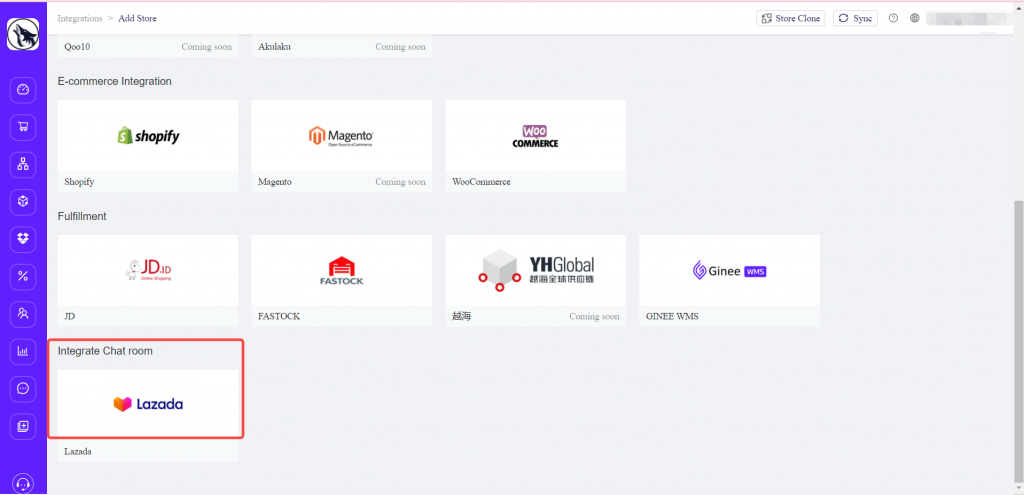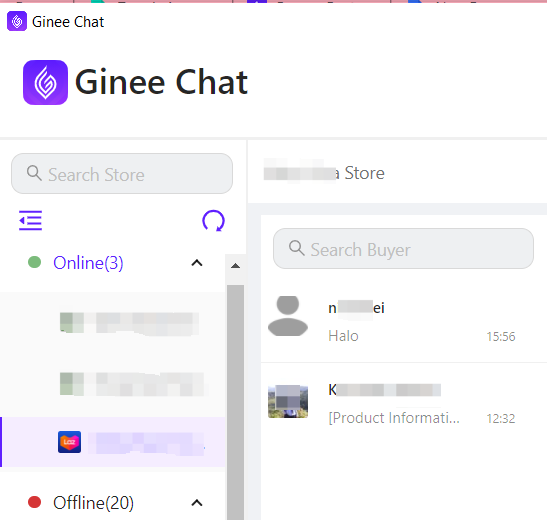 Shopee, JD.id and Bukalapak enter chat method :
After you open Ginee chat you can see store chat list (online & offline). If the store not successfully logged in, you can select it and login page will be displayed. Shop log in page and process are exactly the same as the seller center of each channel. Don't worry, Ginee Chat will protect the privacy and security of your account during this process.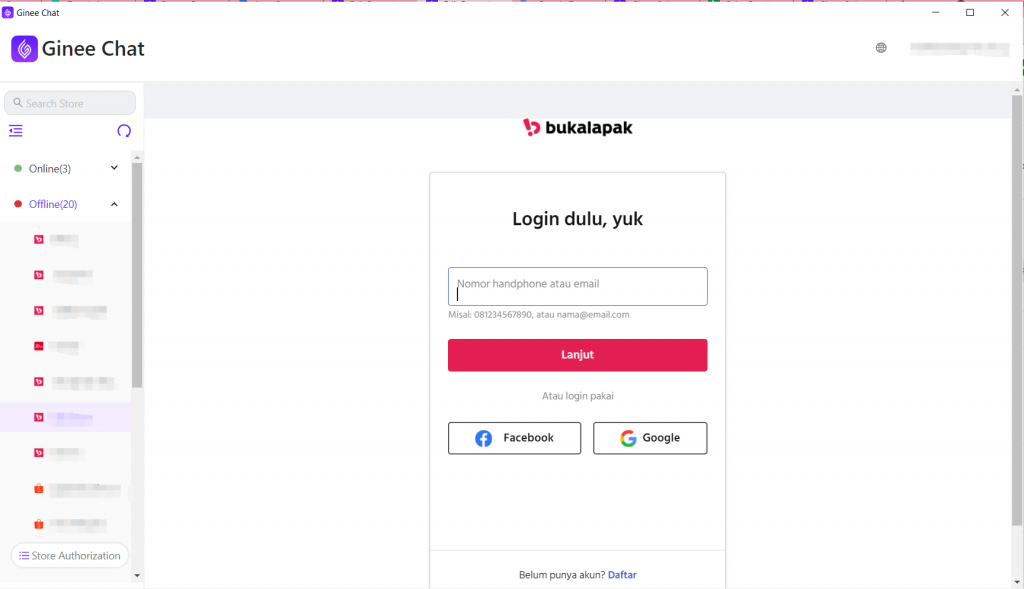 After successfully logging in to the store, you can use all Ginee Chat features.