1. Please download the Ginee Chat Installer first through your Ginee SaaS by clicking the Ginee Chat button on the left of Ginee, then clicking Windows to download the Windows version of Installer.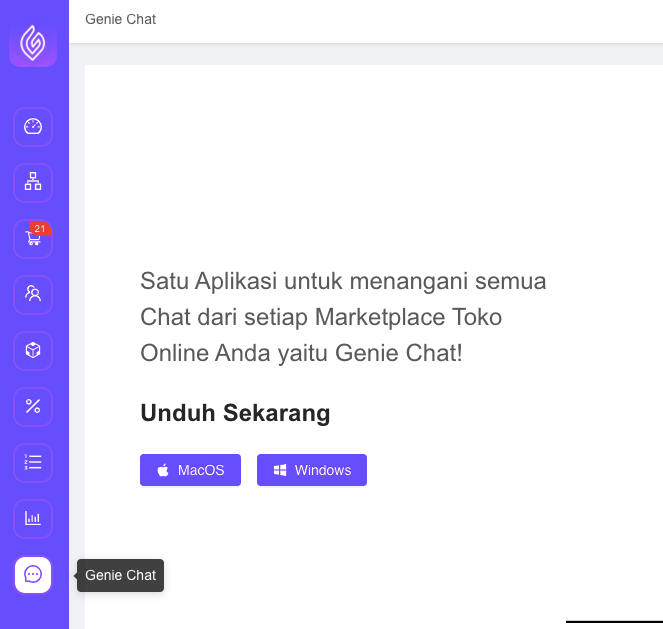 Note : The Ginee Chat feature is only for Paid Ginee SaaS Users, If your Account is a Free Trial Account, this Ginee Chat menu will not appear on your Ginee Dashboard. Please upgrade to a Paid Account to enjoy this feature.
Once downloaded successfully the Installer File is like this in the following format.

2.After successfully downloading, you can install the Ginee Chat application with the following steps:
A. Click the "up" arrow, click the "keep" option to save the file, then open the Ginee chat file that you've downloaded, after that a tab will appear as shown below, then click "More info" and click "Run anyway".
*Please note that the Ginee Chat Application is the Official Application of Ginee itself, but because this application is not directly from the Microsoft Store, so it's normal if your device will provide such a notification. But Ginee Chat is a 100% safe app for users.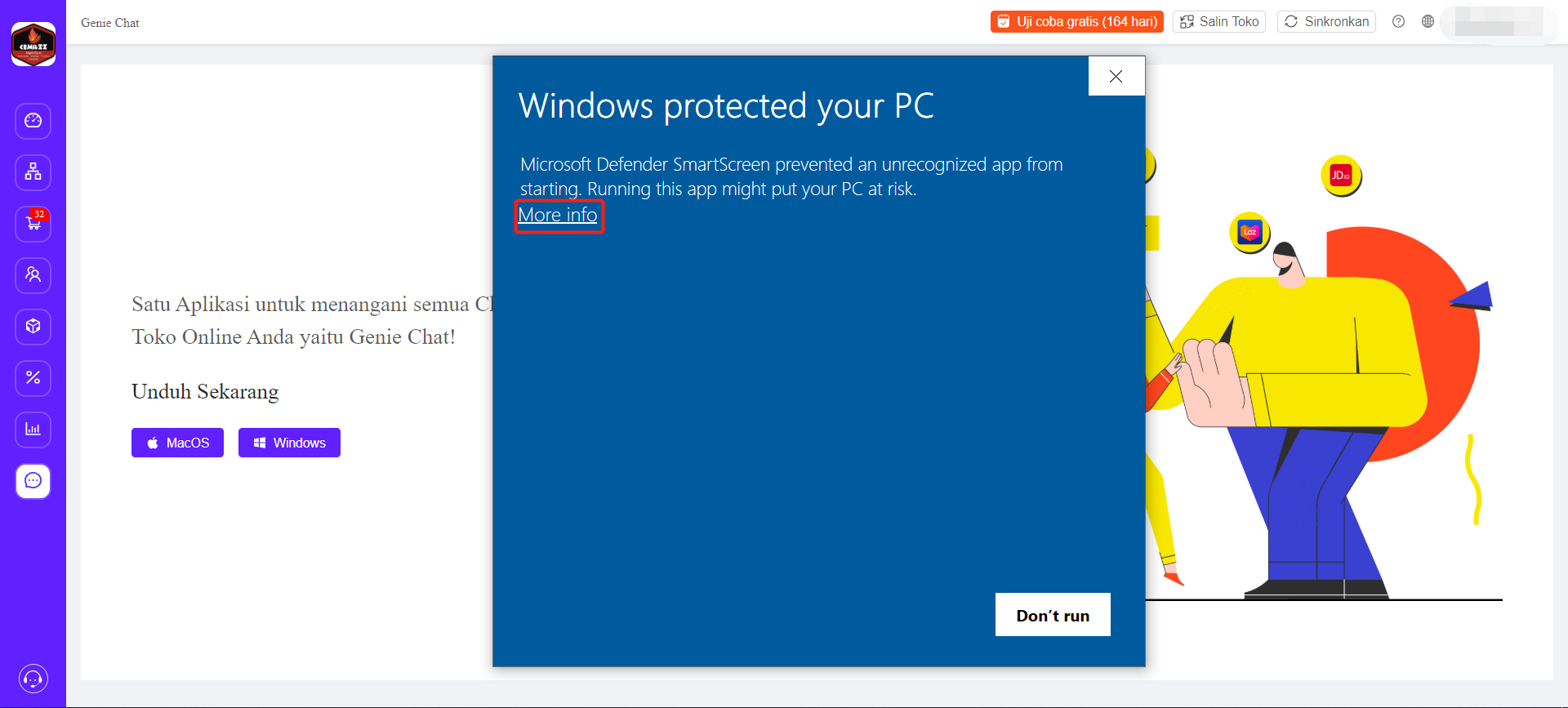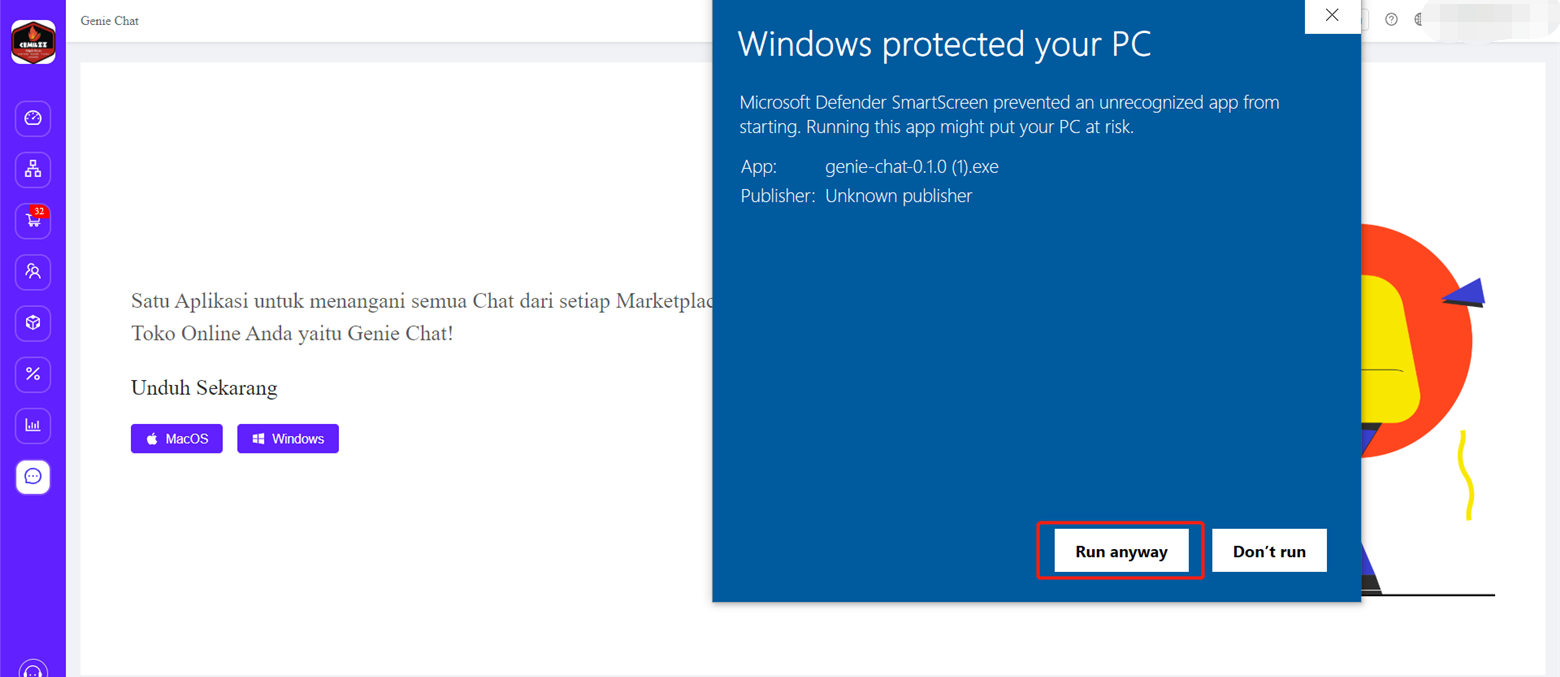 B. After that, please click to install the Ginee chat application.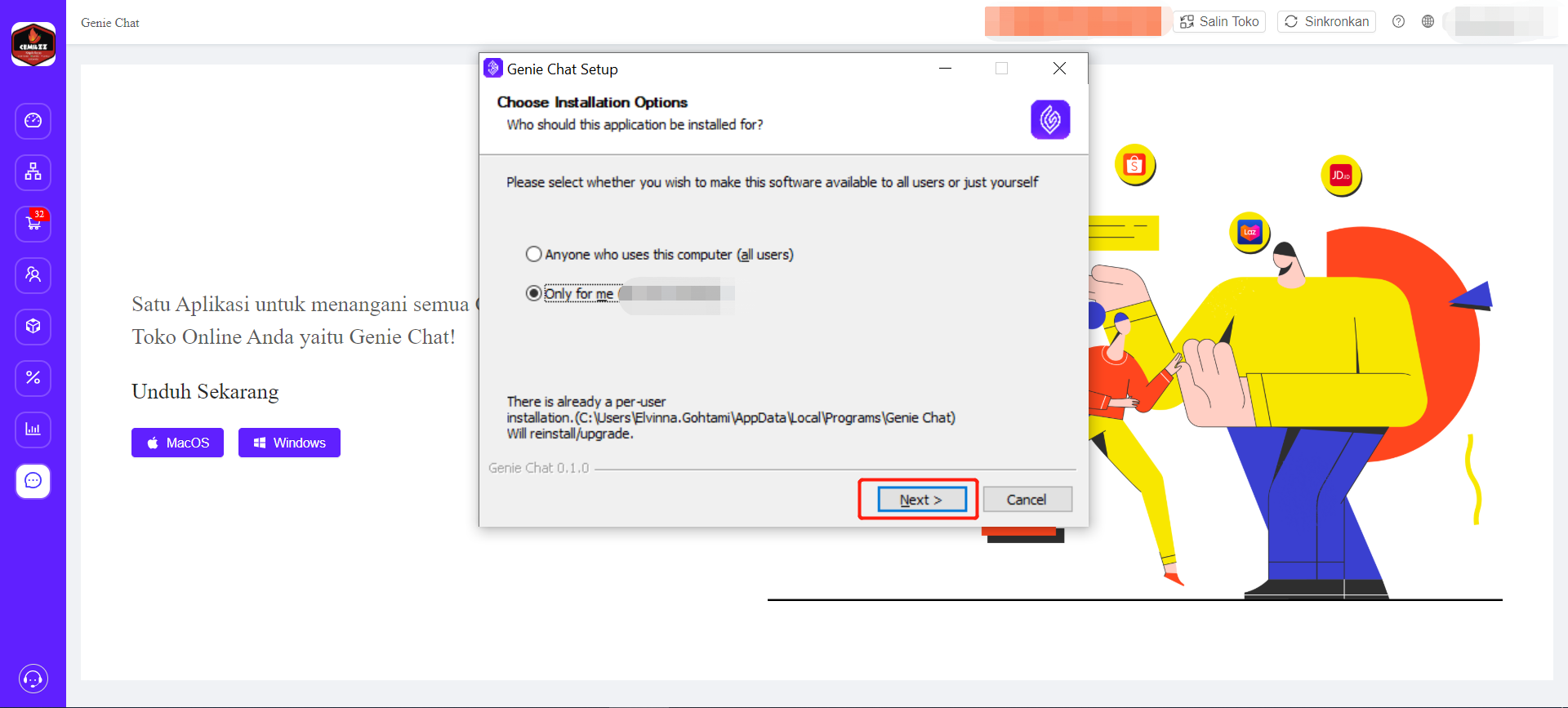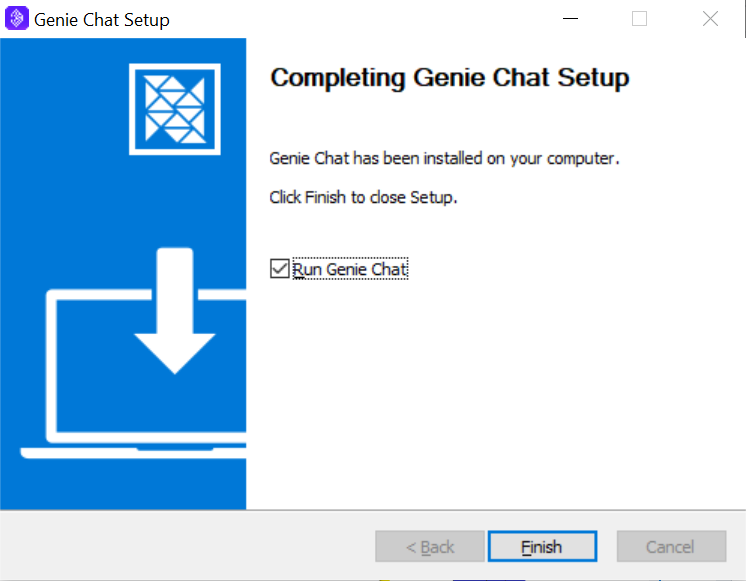 3. Next, please open the Ginee Chat application. Then log in using your Ginee Account.