By using this feature, you can publish products from Master Product to Blibli channel. Here are the steps:
1. In the Master Product list, select the product you want to publish, then click "Publish to store", then select the Blibli store.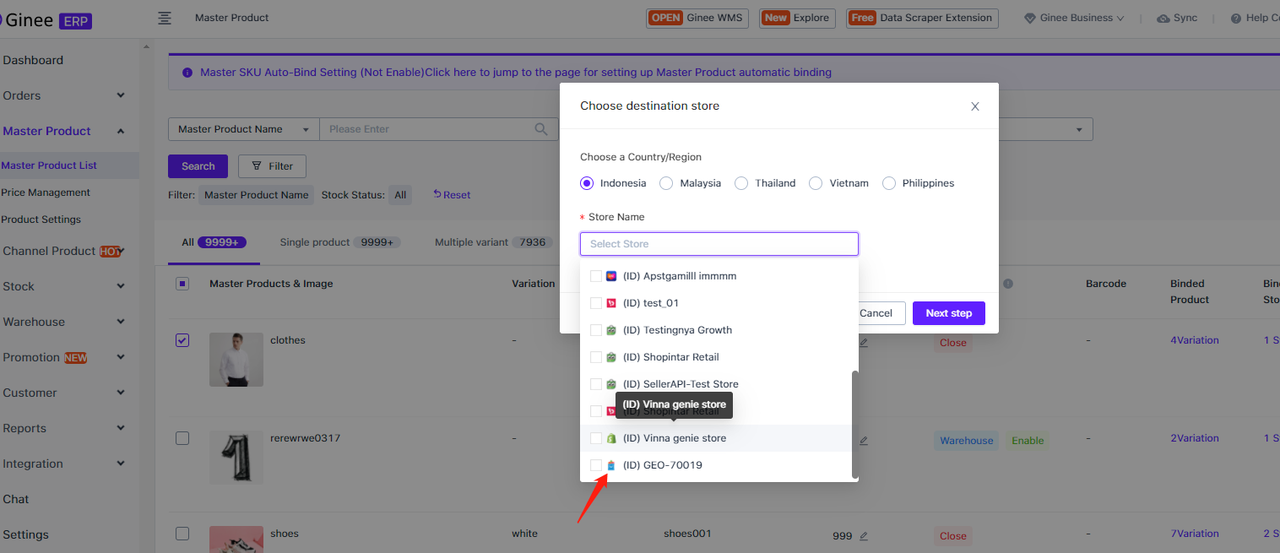 2. After clicking "Next", information about the selected Master Product will appear. All required information from the Master Product must be filled in.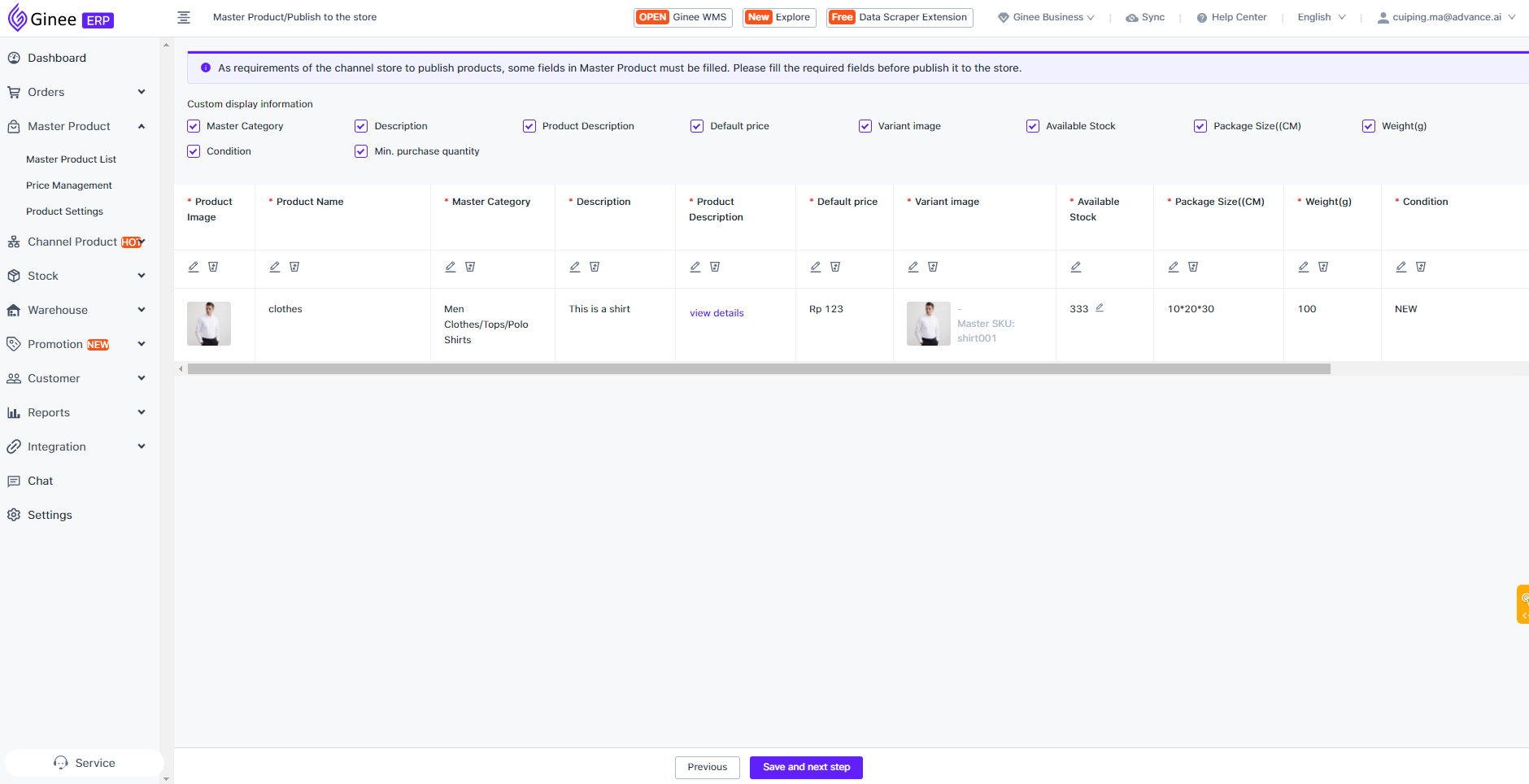 3. Click Save and next: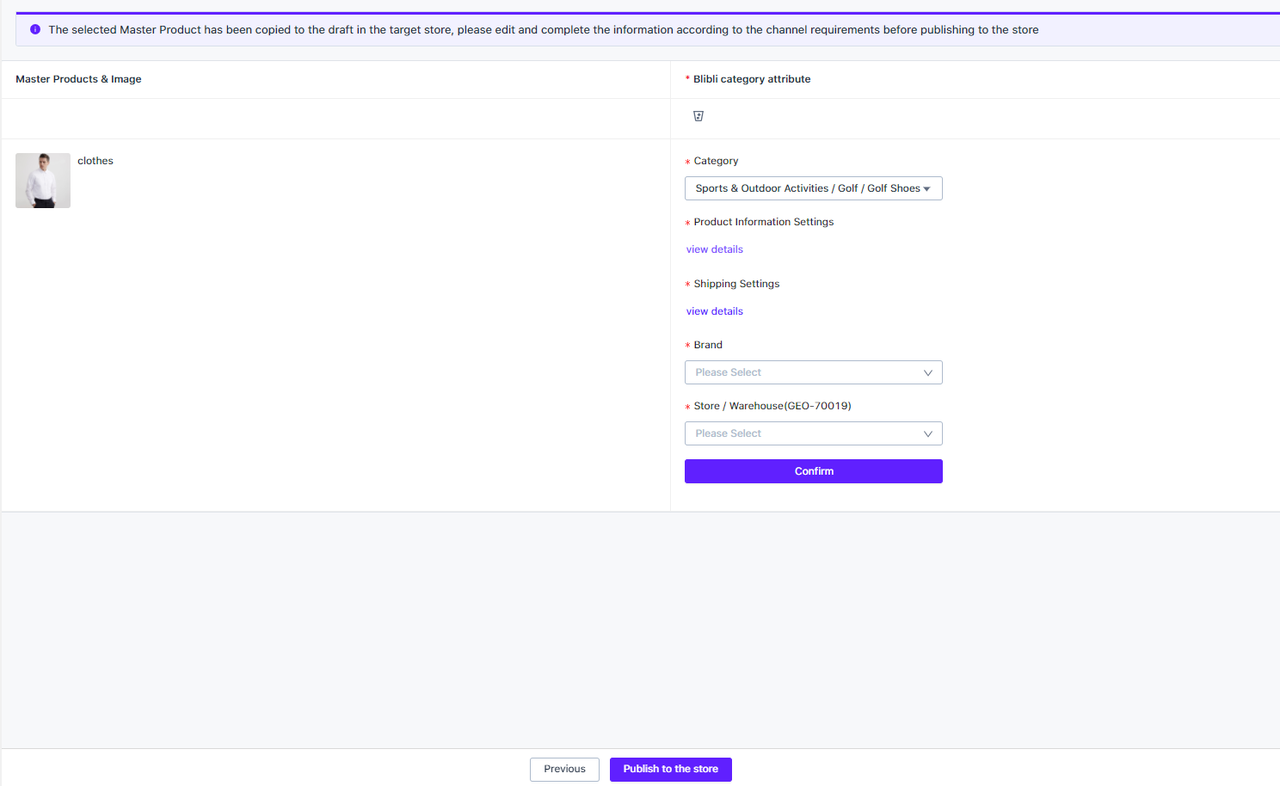 First, select the category information, then complete the product information settings: here you must first select the type and variant options, combined into the list of SKUs. If you want to reference or bind Master Product information, you can select Master SKU, which will bring out Master Product information to the SKU list. Or do not refer to the Master Product information, fill in the price and inventory information by yourself.
4. After the information is complete, click "Publish to Store" then the selected Master Product will be displayed directly to the Blibli store.