What Has Been Upgraded In Order Module?
Menu structure upgrade
Compared with the old menu, new content of original order setting now is integrated under order menu, which is more convenient for users to understand the configuration content of order support, and no longer decentralized operations. It also added the content of order processing and operation logs.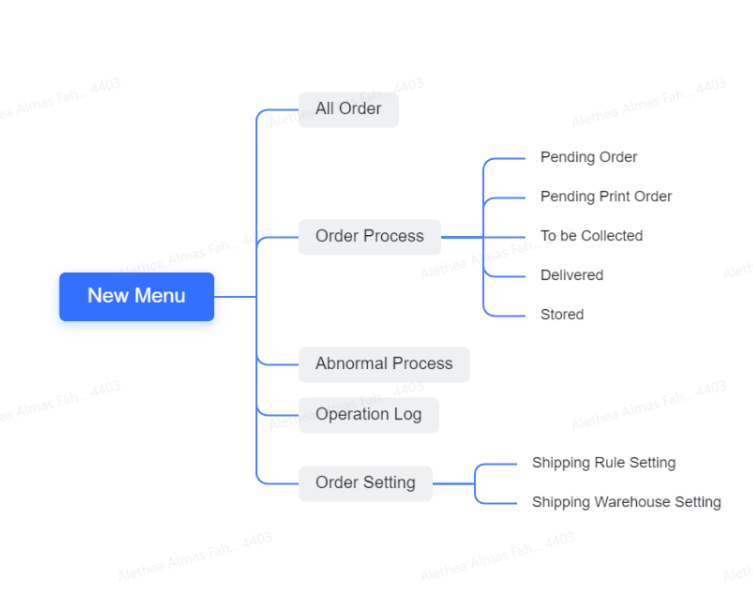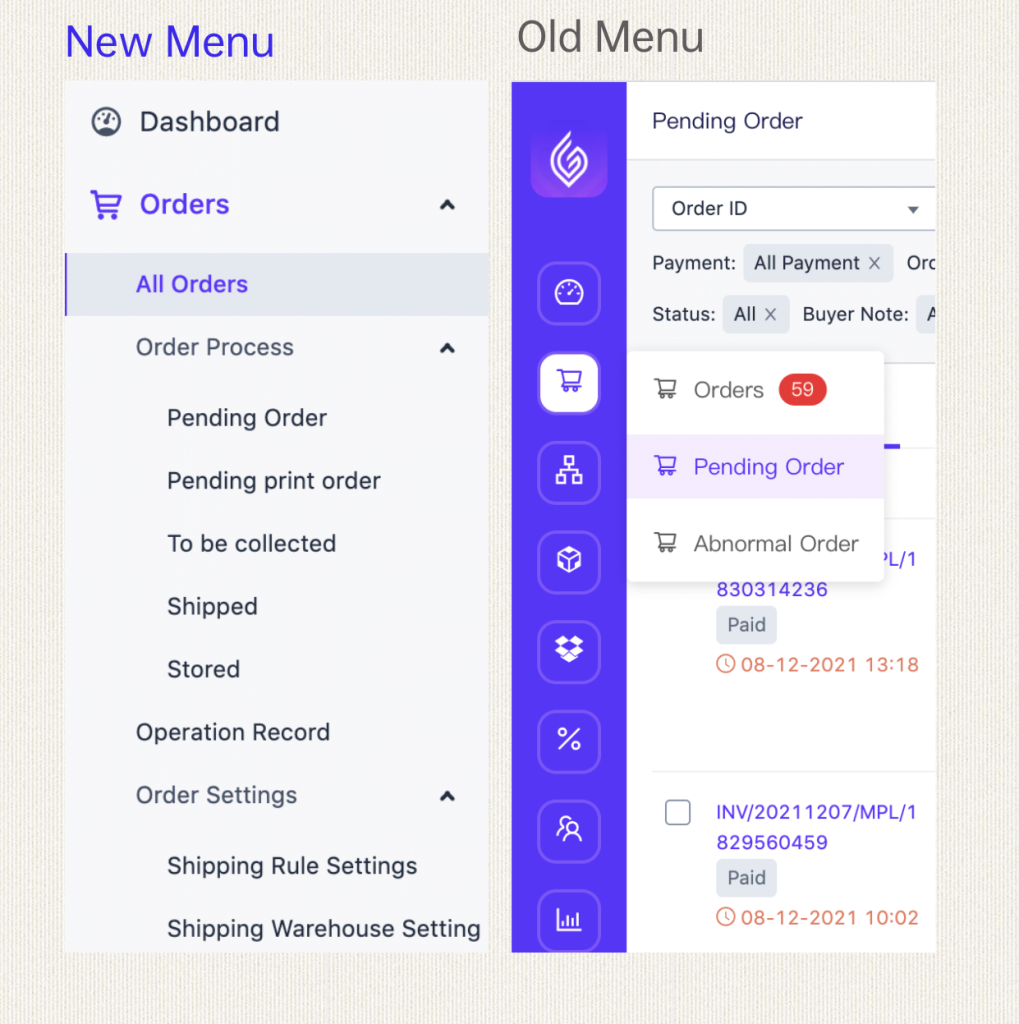 Added processing flow menu and logic
In the comparison of new and old menus, you will find that the "order processing" module has been added to support merchants to process order information in accordance with the process. The original channel order status and Ginee's order status mapping relationship will not be affected.
Added order operation log
Support merchants to view and search order operation content, operation time and operator, also can avoiding problem of untimely order processing and no history of operation to be queried
Added warehouse shipping setting
After sales order synchronized to system, in original version the order will allocated to warehouse based on the store-warehouse binding. In the new process, stock deduction from sales order will no longer depend on the store-warehouse relationship, but it will be based on distribution of shipping warehouse rules (Order Management-Shipping Warehouse Settings) which are setup by merchant.