1. Choose Marketplace and Mark the Product that You Want to Copy
2. On the bottom product page click "Copy Product" every 1 time copy product is the maximum for 100 products, you can do it several times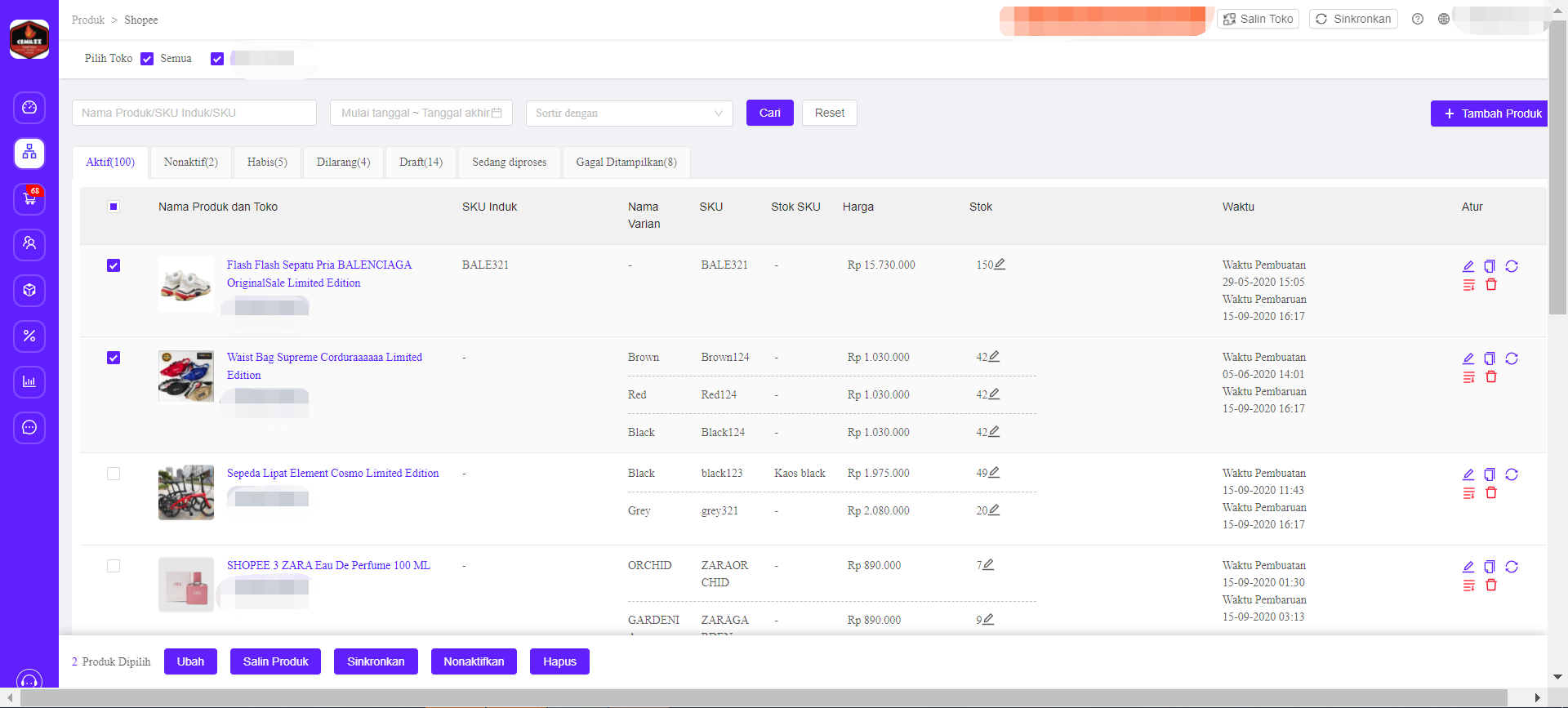 3. Choose Marketplace and store that you are aiming at, then click "Copy as Draft".
*Please be aware to copy the product at Ginee, you should change or add more information, such as Product Name, Product Description, and other Product Information to avoid infringement from each marketplace regulation.
*Please be aware if you want to copy a product at Ginee, Marketplace will record the product as Upload New Product which means Ginee will follow Daily Limitation Picture Upload regulation from every marketplace.

4. Click "Edit Now" to edit the copied product in Draft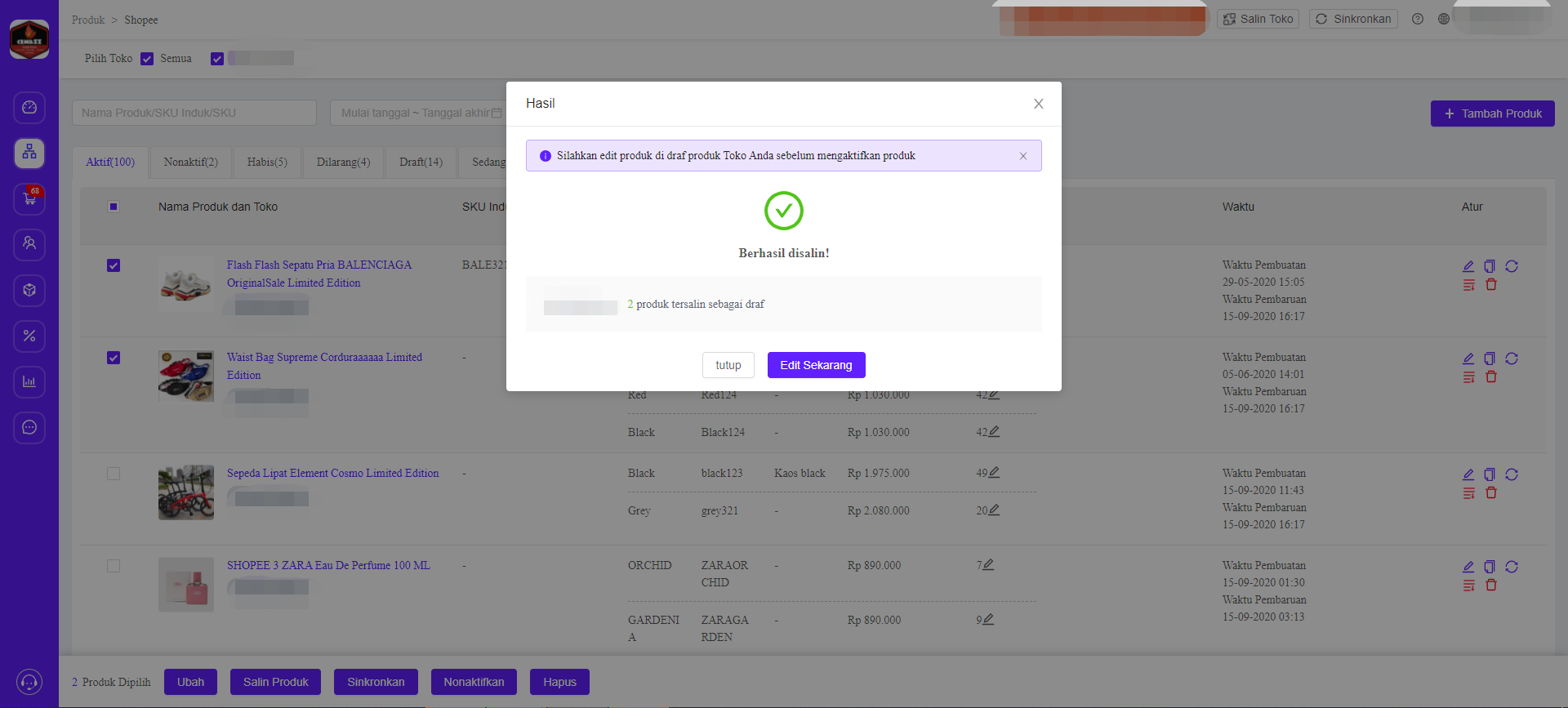 5.  After finish editing the copied product, then please click the menu "Display" to show a product you want.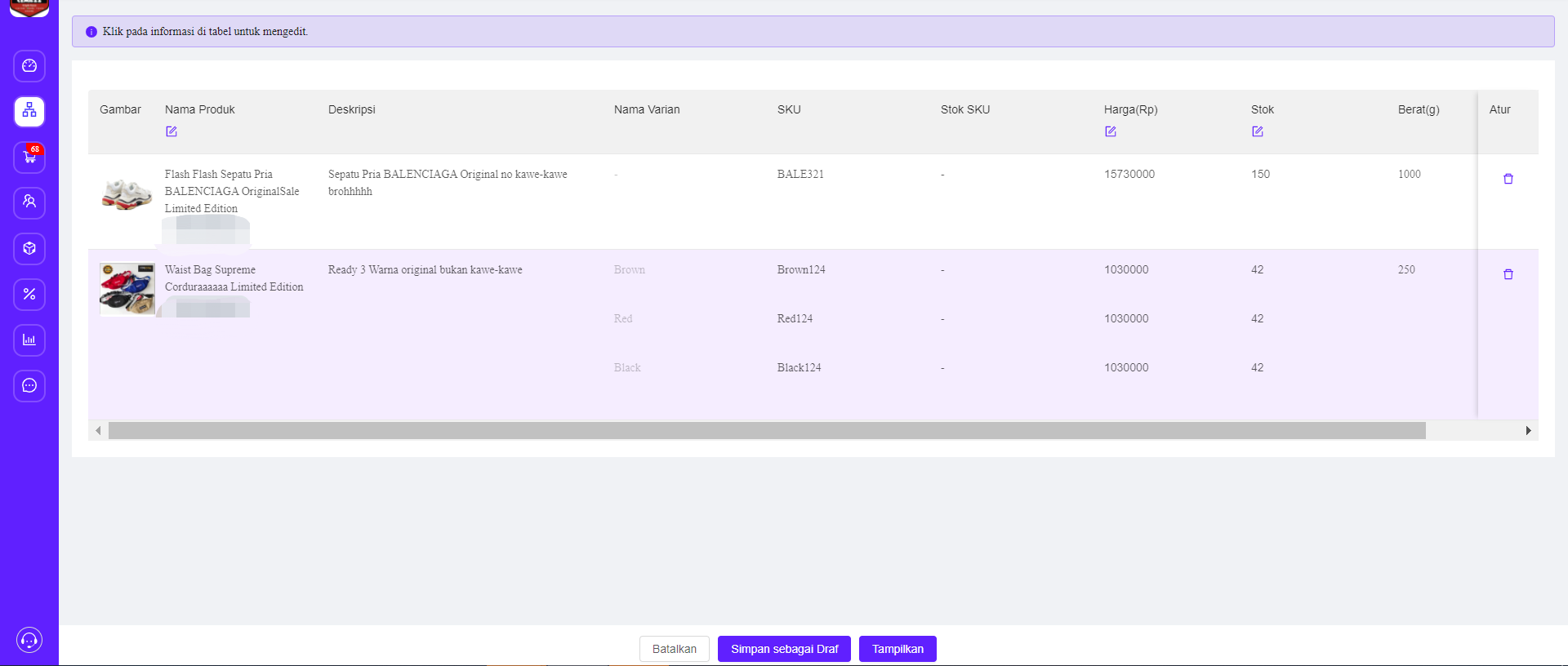 6. Product successfully copied and activated in other Marketplaces.