Lazada Malaysia is one of the fastest growing online shopping platforms in Malaysia. Founded in 2012, Lazada Malaysia is still standing strong even though the competition is too tight. Selling online in Lazada Malaysia is one of the smartest choices to do. How to sell in Lazada Malaysia? 
As Malaysians really like online shopping, especially during the pandemic, some of them could not go out to buy items. Lazada Malaysia is here to save them. 
Read Also: Top 15 Online Shopping Sites in Malaysia 2021 for Sellers
What is Lazada Malaysia?
Lazada Malaysia is one of the online shopping platforms that provides excellent online shopping experience to their Lazada buyers and provides great online selling experience to their Lazada sellers. It is a win-win situation. 
It is a wise decision if you choose Lazada Malaysia as a platform for you to grow your business. Lazada offers many features that you can enjoy.
How to Sell On Lazada Malaysia: Step by Step Guide
You might wonder how to sell on Lazada and how to sell food in Lazada. But first, you have to go to Lazada login Malaysia. 
Do You Want to Manage Multiple Marketplace Just by Single Person?
Of course you can! You can handle multiple stores from all marketplace just by single dashboard. Cut your Business's cost, and Boost your Efficiency at the same time.
Here are the steps for you to become Lazada seller:
Lazada Seller Center Malaysia
To start your journey as Lazada seller, you can Google Lazada Seller Center Mall. You will land on the Lazada Seller Center Malaysia log in page. If you havent become Lazada seller, you can click on become a seller. 
Account Type
Before you land on the Account Type page, you can sign up using your phone number or email address. 
On Account Type, you can choose either Individual which is signing up with personal details including name as per IC and personal bank account.
Or you can sign up using a company account that is registered in SSM and a business bank account. 
Lazada Account Category
There are three types of Lazada business accounts that you can choose from: LazMall, Lazada Marketplace, and LazGlobal.
Choose the suitable Lazada account based on your business. 
Your Lazada Seller Center Account
Once you have signed up, you will land on your Lazada Seller Center dashboard. Before you start uploading your products, make sure to discover every function and features given by Lazada Seller Center. You can also do mass upload in your Lazada Seller Center
Basic Information
Then, it is time for you to fill in all the basic information about your business including your business logo, commission, delivery service, shipping provider, brands, payments, invoice number, holiday mode, business information document Lazada, bank account, warehouse address, and opening days and hours. 
Your Selling Stock is Messing Up? You Need Help!
Ginee Omnichannel allow you to automatically sync every stock from all of your online stores. It's faster way to helps you profit!
And voila, you are done!
From your Lazada dashboard, you can get an invoice and cancel the orders. 
Read Also: Which Courier Service In Malaysia Provides The Best Service?
Things You Should Know before Selling on Lazada Malaysia
If you want to sell your products on Lazada Malaysia, you have to learn about Lazada Malaysia. How they work, how much they will charge you and the features  There are rules and regulations that you need to follow, or else, you will be banned from selling your products on Lazada Malaysia
Here are some of the things that you should know:
Lazada Prohibited Items Malaysia
For some places, there are no certain brands sold in their area. To get their hands on the brands that are not available in their place, they have to buy the brands online. Let's say, if you are a personal seller, you buy things from IKEA and you want to sell it on Lazada. Lazada Malaysia will revoked your product listings
So, you cannot sell products from brands that you do not have the distributor rights to sell.
Health and Beauty Products
If you are a skincare founder, you want to sell your skincare products on Lazada Malaysia. You have to get Malaysia Ministry of Health (KKM) approval first. This is because some health and beauty products could harm your body such as skincare products that contain mercury. 
If you do not get the KKM approval, and you uploaded your skincare products, your products listing will be revoked by Lazada Malaysia. 
Copy and Paste
Do you ever feel frustrated when someone copies and pastes your products and they sell it on the same online marketplace with slightly different prices? Let's say if you are selling artworks on Lazada Malaysia, and someone took your artwork and designed it on a t-shirt. You complained to Lazada Malaysia, but unfortunately, Lazada did not provide protection on this matter.
Weight and Dimension Measurements
This is important to take note. Some Lazada buyers will buy your products if you provide the cheapest shipping fee. So, you have to use the correct weight and dimensions measurement when you are listing your products on Lazada Seller Center.
What happens if you key the wrong weight and dimensions measurements? Your customer will be charged the wrong shipping fee. 
Payment Fee
You can list as many as your products on Lazada product listings because it is free. How much Lazada charge seller Malaysia? Lazada Malaysia will charge you 2% of every successful order. 
How to Boost Sales in Lazada Malaysia?
There are many features for Lazada sellers to boost their sales in Lazada Malaysia. With all the competitions on Lazada that sells similar products like yours. You have to step up a game to be visible to your potential customers. But, how?
Here are some of the Lazada Tools that you can use to boost your sales:
Lazada Store Builder
You may use the Lazada shop builder to create a storefront that looks exactly as you want it to and to showcase goods or offers that you believe your consumers will like. You can design your store by display top-selling products on your Lazada store to gain more traffic to your shop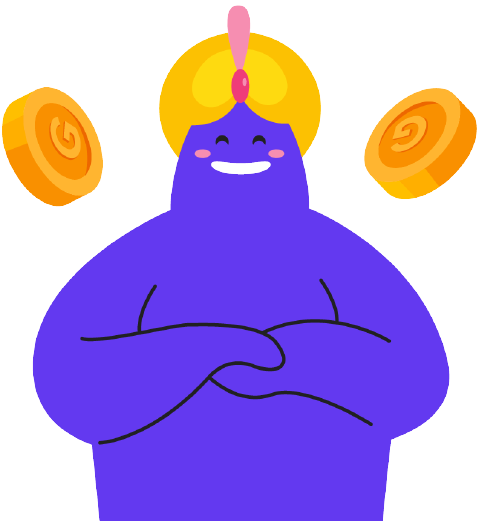 Enjoy Reading Our Article and Want to Know More About Ginee?
Are you an online seller that has lots of stores from multiple marketplace like Shopee and Lazada?

Well, you're in luck because Ginee can help you boost your business's efficiency and profits!
Seller Voucher
A voucher is a promotional tool that provides a discount on goods if they are given to customers in order to increase their purchase. A Platform Voucher and a Seller Voucher are the two types of coupons available on Lazada Malaysia, with the latter being the more common.
Sponsored Items
When you use Sponsored Goods, you may advertise your products on the product description page, where targeted consumers will be able to view them. It assists you in reaching out to new consumers and increasing your sales with the least amount of work on your part as the seller.
Bundled Deals
Sellers on Lazada offer bundled deals in order to promote the purchase of related products and raise the size of your basket. There are four kinds of bundle tools such as quantity, buy one free one, combo and free gift.
Free Shipping
This is every Malaysia's favorite. Free shipping for your customers will increase your traffic and you can gain more profit. Customers' frustration may be reduced by offering free delivery on chosen goods or on all items in-store.
Conclusion
The process of signing up your Lazada account is easy. After you have finished, you can fill in basic information. Then you are going to wait for Lazada approval for 48 hours. Then, if you are approved by Lazada, you can start selling your products.
Lazada and Ginee Malaysia
If you are a business owner with few staff, you can use Ginee Malaysia to divide the tasks for each of your staff. But how? Ginee Malaysia's features is letting you have each of your tasks their own email and password.
From there, you can manage your business smoothly and with less hiccups. Interested? Register Here for free!
Upload Products to Shopee and Lazada

Automatically

! How?
Ginee product management allow you upload products to all of your online stores from all marketplace just once! Save time, save cost, save energy, join Ginee Now!