Have you ever done online shopping? I think most of us have done online shopping before and one of the most popular online shopping sites is Lazada. Lazada is one of the biggest e-commerce platforms in South East Asia which offers several products such as consumer electronics, household goods, toys, fashion, sports equipment and groceries. 
We can do online shopping everywhere just by using our electronic devices but Imagine that you ordered  the wrong item or you might have changed your mind a few minutes after ordering an item in Lazada. Is it possible to cancel your order in Lazada and get your money back? A lot of people have been asking in various forums about how to cancel order in Lazada, as well as how to get refund Lazada.
For your information, Lazada allows you to cancel your order if the item is still being processed and hasn't been packed yet for shipping. You can see if your order has already been processed and packed by going to your Lazada application or website. But if the seller or warehouse has already packed your order, you are not allowed to cancel your order anymore.
Read also: Introducing eCommerce Website in Malaysia for Online Business
How Can I Cancel My Order in Lazada?
How can I cancel my order in Lazada might be the question that all of you are wondering. As explained before you can cancel your order in Lazada Malaysia as long as your order has not been processed and packed by the seller. You can make a Lazada cancel order by doing this step:
Go to My Account Page
Then click Track My Order at the top menu 
Click View All Orders.
Select the item that you want to cancel. Make sure the item still has a "To Pack" status.
Click "Cancel"
Select a Cancellation Reason. Then click "Confirm"
Add a detailed explanation of selected reason then click "Submit
Your cancellation request will be automatically approved. You can click the "Check your order status here" button to confirm the status of your cancellation request.
You will also receive an email confirming that your order has been cancelled.
Your Selling Stock is Messing Up? You Need Help!
Ginee Omnichannel allow you to automatically sync every stock from all of your online stores. It's faster way to helps you profit!
Can I Cancel My Order in Lazada After Payment?
You can cancel your order after making a payment unless your order hasn't been shipped by the seller.  You can cancel your order and check the details of your cancellation by using Lazada application by taking this step
Go to account
Click returns & cancellation
On returns & Cancellation page, select the cancelled order that you want to track
Then you can see the cancellation details including the refund information.
Can I Cancel the Order That Has Already Packed?
The answer is yes. You may cancel your order if it's already packed and not yet shipped as long as the seller agrees. But if the order has been shipped, you are no longer available to cancel the shipped order. It's not possible for the seller to take back your order once it's already being delivered by the shipper.  
You can follow these steps to cancel your order if it's already packed: 
Chat with the seller first to see if he agrees to cancel your order.
Chat with Lazada Customer Care and type Talk 
Select the order that you want to cancel.
Tell the customer service agent that you want to cancel your order. Specify the reason why you want to cancel the order.
The customer service agent will fill up the cancellation form. Wait for the agent to tell you that the cancellation form has been filled up and submitted to the seller.
Chat with the seller and ask him to sign the cancellation form.
After the seller signs the cancellation form, Lazada will cancel your order and issue a refund.
Why Can't I Cancel My Lazada Order?
As mentioned in Lazada's cancellation policy that orders can only be cancelled before it has been packed by the seller. But if you still want to cancel your order that has been handed over to the courier, you may contact the seller for the cancellation request. But not all orders can be canceled in Lazada. You are not allowed to cancel all digital goods that have been purchased.
Do You Want to Manage Multiple Marketplace Just by Single Person?
Of course you can! You can handle multiple stores from all marketplace just by single dashboard. Cut your Business's cost, and Boost your Efficiency at the same time.
Lazada Refund on Cancelled Orders
Another frequently asked question is about the refund. How long will the Lazada refund Malaysia take? In case you place your orders after paying them, the refund will be processed within 1 until 2 working days from the day you make a cancellation request. 
You will receive an email from Lazada informing that they have received your cancellation and process your refund. How long the refunded amount will be depends on the payment method that you use to pay the order.
If you are using a credit card, it will take approximately 5 – 15 banking days, 5 – 45 banking days if you are using a debit card and if you are using Lazada Wallet, you will receive your money back within 24 hours. But if you haven't received a refund from Lazada beyond the expected date, you can try to call Lazada call centre or chat with Lazada's customer care.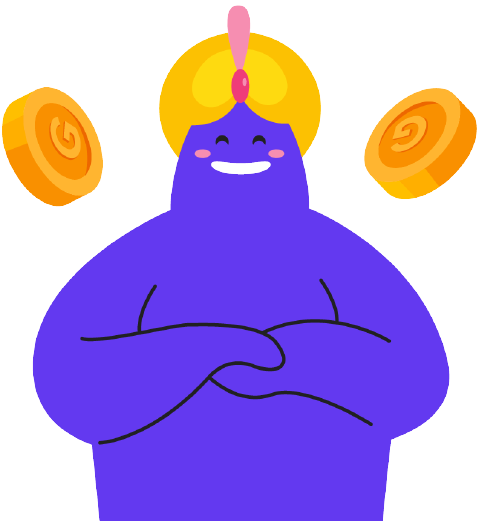 Enjoy Reading Our Article and Want to Know More About Ginee?
Are you an online seller that has lots of stores from multiple marketplace like Shopee and Lazada?

Well, you're in luck because Ginee can help you boost your business's efficiency and profits!
Lazada Return Item
Beside making a cancellation, you can also ask for return in Lazada by taking this steps:
Click on view all orders
Select the item you want to return
Click on the return or refund button
Fill the online return form
Choose your return delivery method
Confirm that you have already received the item
After that, you will see the suggested drop – off location details
Then, you have to hand over your item to the chosen courier and do not forget to download the return label as this is important in returning items in Lazada.
But not all items can be returned. The non – returnable items in Lazada are perfumes, fragrances, vitamins, supplements, groceries, boxers and underwear and also digital goods. 
Read also: Which Online Business Platform Malaysia is Best for Selling?
Conclusion 
Lazada is one of the biggest e-commerce platforms in South East Asia. You can buy many kinds of things in Lazada, you can also cancel the item you order unless your order hasn't been brought by the courier. Due to this cancellation, Lazada will refund your money but it will take time.
Ginee Malaysia
Do you have trouble cancelling or returning an order from Lazada? Well, Ginee Malaysia can help you with that, especially with our complete features to also help you manage your online stores in Lazada or other marketplaces at once only in one dashboard. Register to Ginee Malaysia now for free and try all the features!
Upload Products to Shopee and Lazada

Automatically

! How?
Ginee product management allow you upload products to all of your online stores from all marketplace just once! Save time, save cost, save energy, join Ginee Now!