To quickly edit a Master Product's category, name and description, you can use the "Import to Edit Product" function. 
Go to Master > Import / Export > Import to edit products

2. Download Template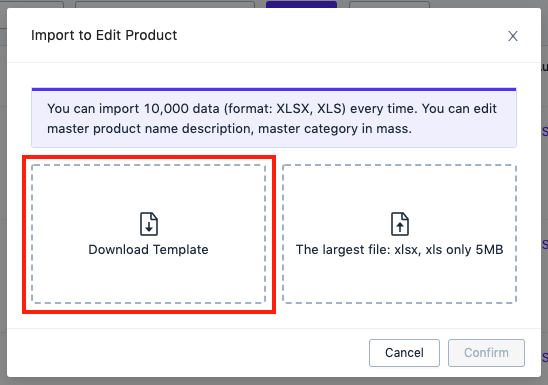 3. Fill in the details needed in the Excel template.

4. Once done, upload the file to update Master Product information.