You can now subscribe to Ginee independently through your Ginee account, while you can follow the steps below:
1. How to view all Ginee subscription packages:
– Click the tab of your account expiration date and select the "Packages and Prices" menu.
– Check the information and determine the subscription package according to your needs
– On the tab you can also see a breakdown of the feature availability of each package.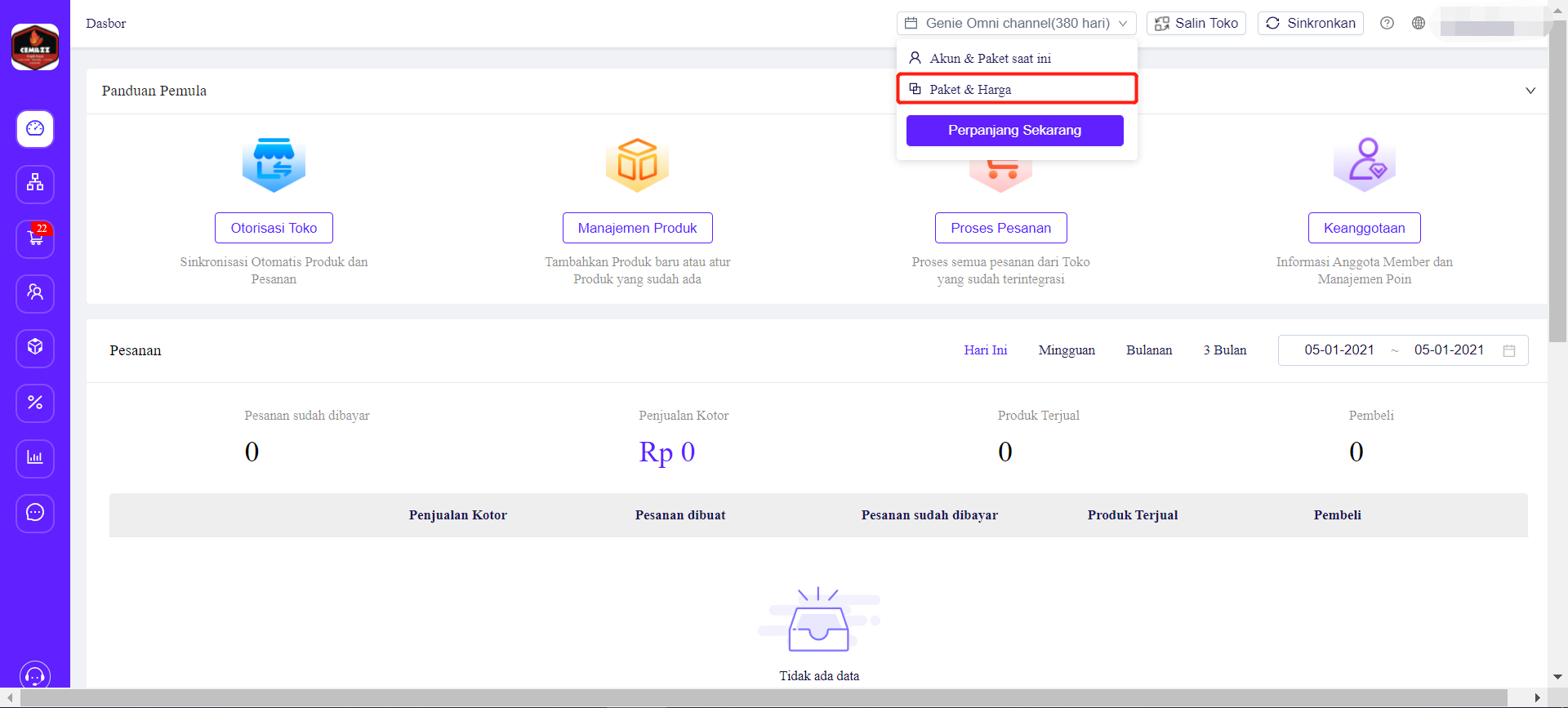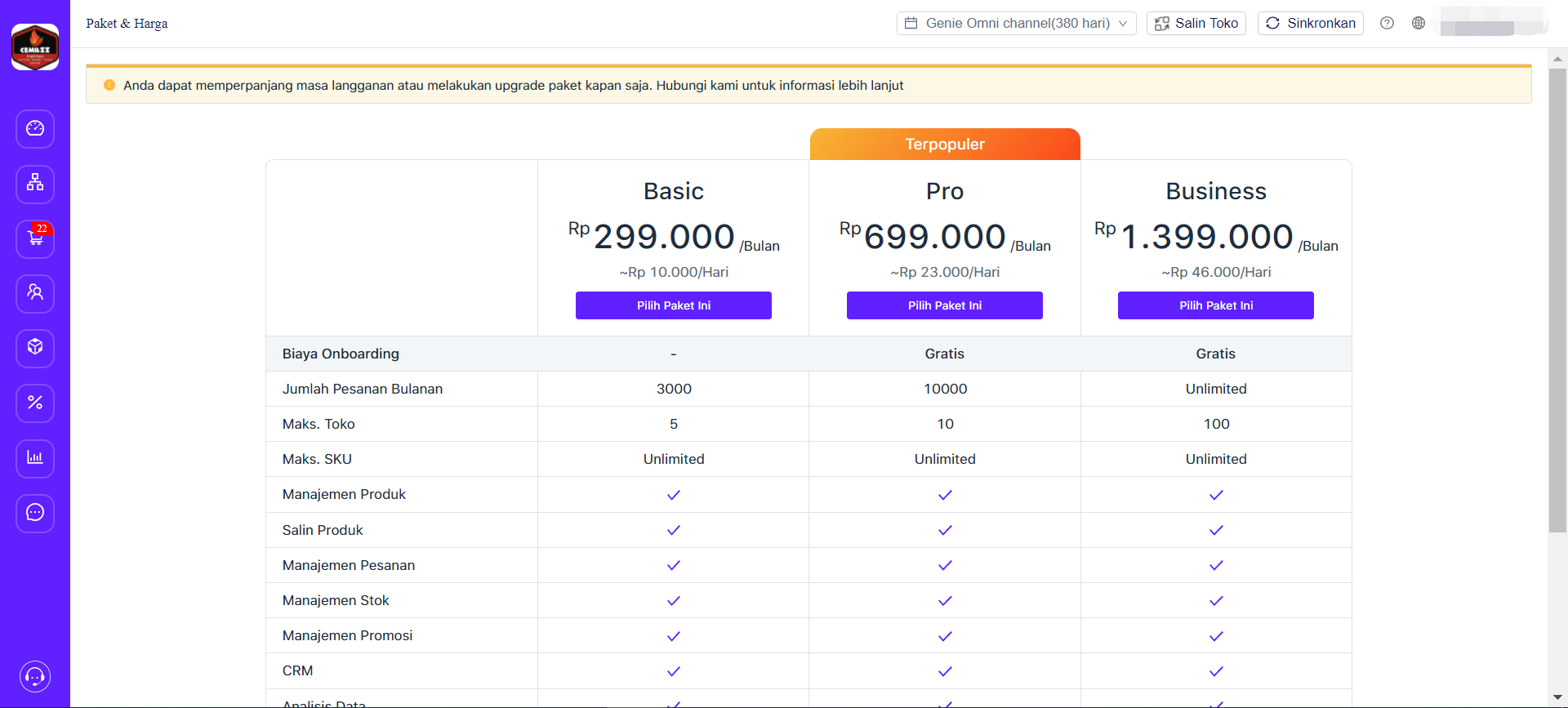 2. How to see subscription status
– Click the tab of your account expiration date and select the menu "Account and current packages".
– There you can see your Account Information along with the remaining validity period for your Ginee Omnichannel, Ginee Chat and Ginee CRM.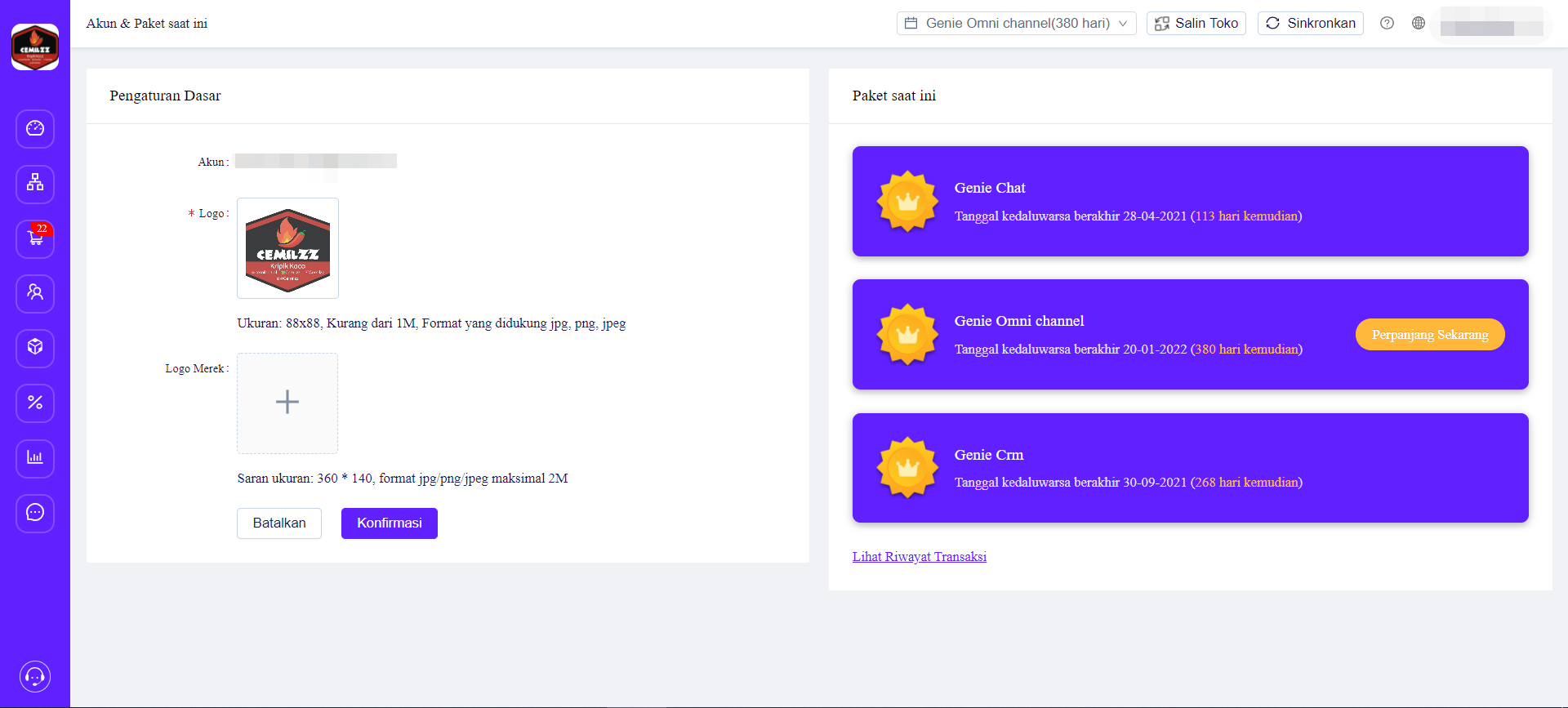 -You can also view your account payment history by clicking the menu view transaction history
3. Do payment in Ginee
– Payment at Ginee can be made by clicking "Packages and Prices" then select the packages.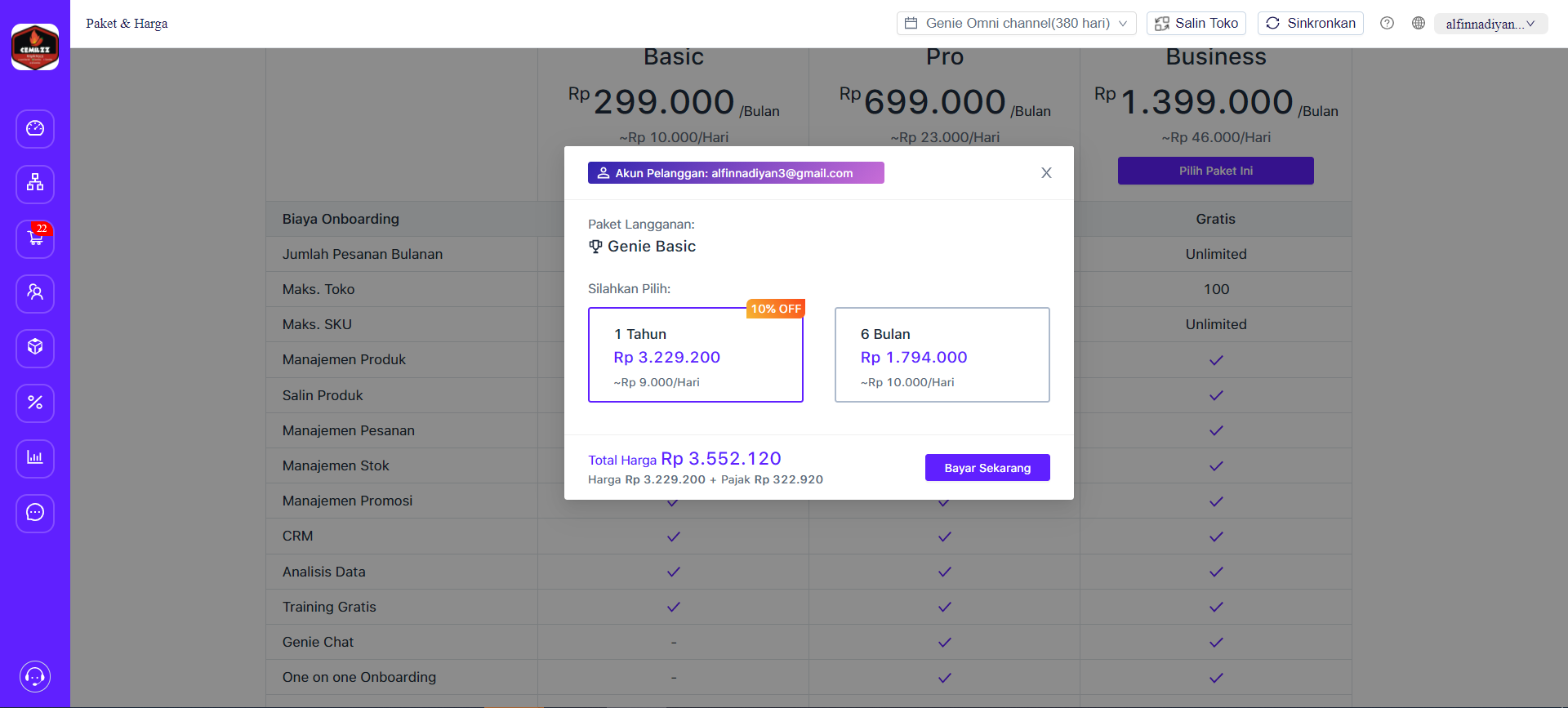 *The minimum subscription limit at Ginee is 6 months.
*Choice of time range for all subscription packages are 6 months and 1 year.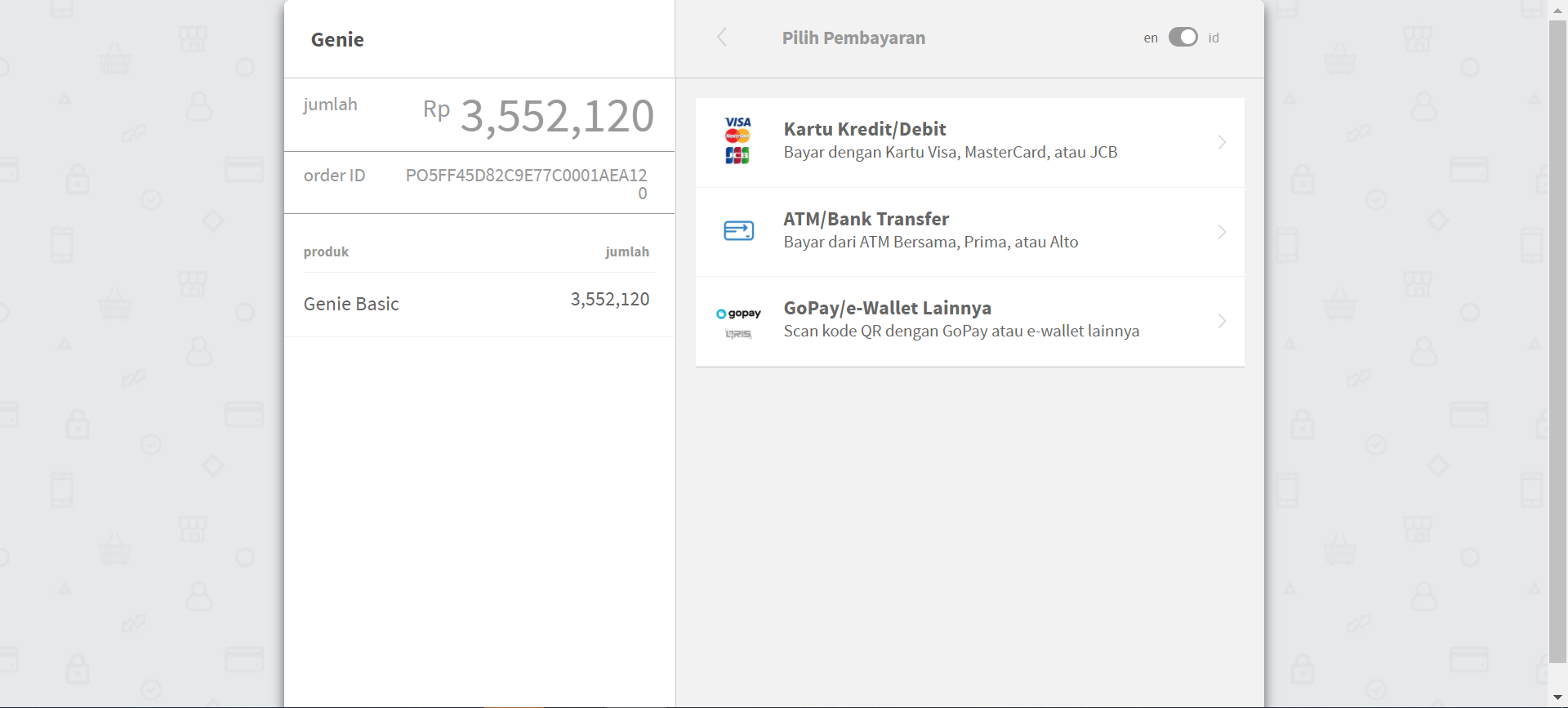 – Click "Pay now" then you will be prompted to choose a payment method.
*Currently, payment methods can be made via Debit Card, Bank Transfer and payment via Gopay.
– Select a payment method and complete the payment. For transactions that choose VA payment, if the payment is not completed within 24 hours, the system will cancel the payment because it has expired.
– When the package transaction has not been completed or the payment has failed, you can click "View payment history" to find the transaction to be paid, and complete or cancel the transaction.
– If the package transaction is successfully paid, your status will change to a subscribed.