To print shipping labels in bulk for the Lazada Marketplace, at this time it can only be done to fellow Stores, as for the steps to print shipping labels in bulk as follows:
Select several orders that you want to print, then click "Shipping Label in Bulk"
*Make sure that the orders have been printed and have shipping arrangements by filling in the invoice number.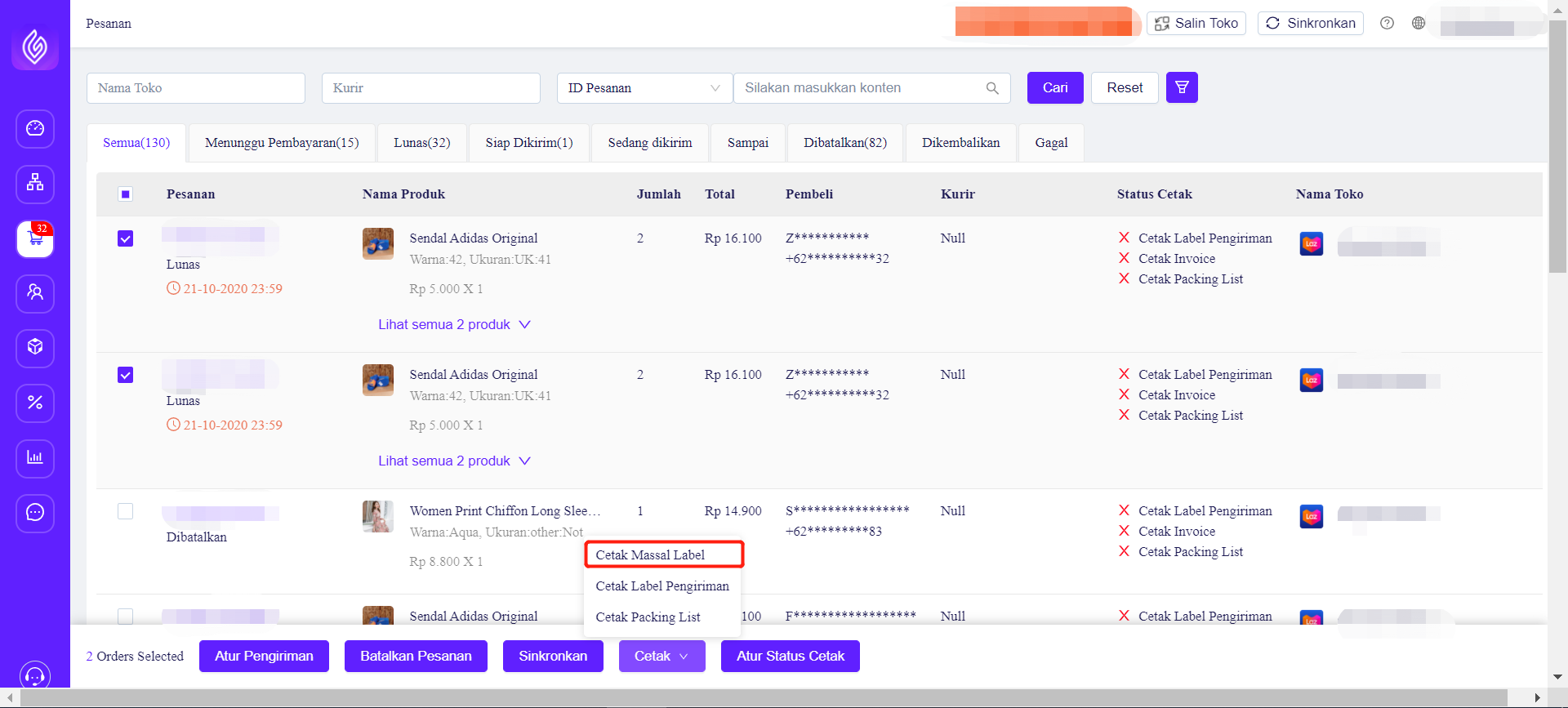 2.You will directed to New Tab to continue printing shipping label to ensure that the selected orders already matched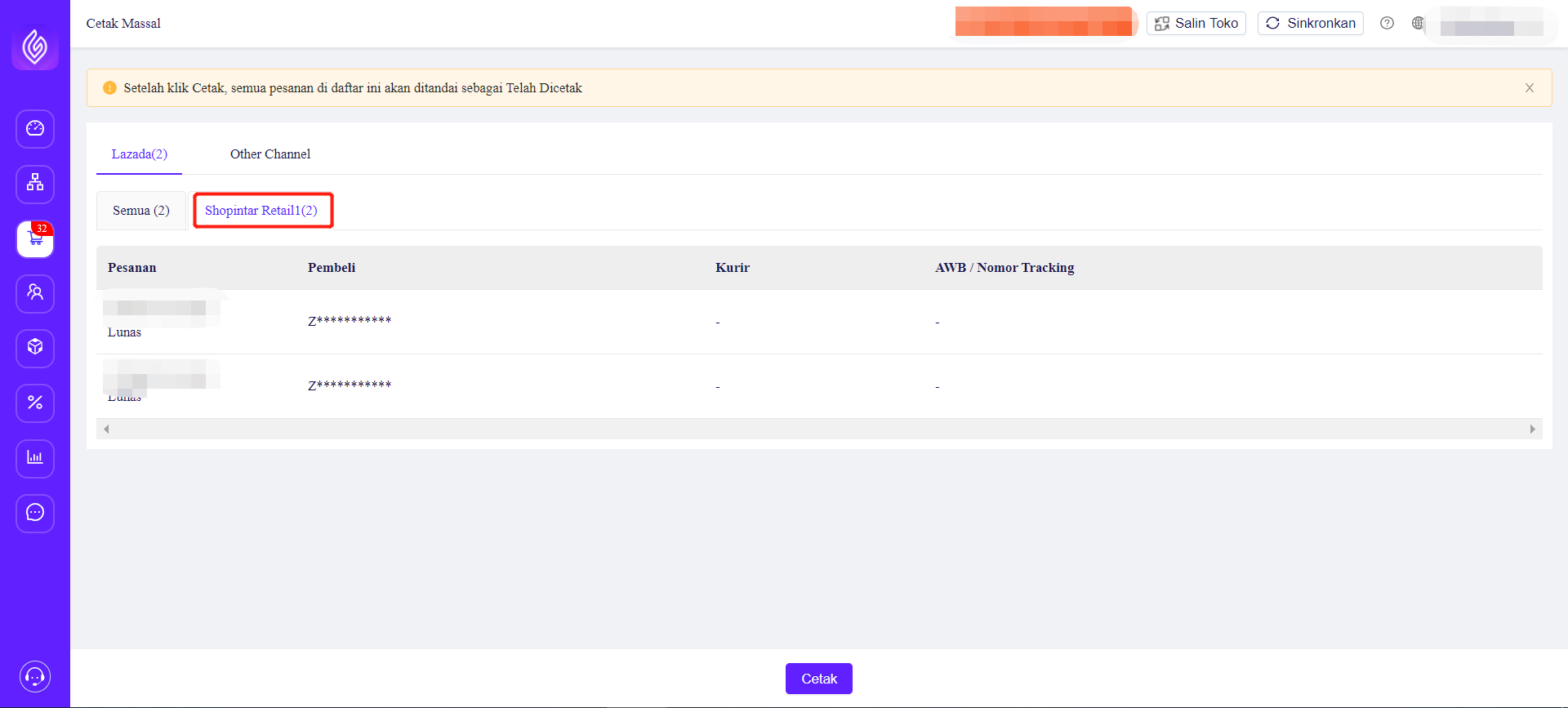 3.After that, click Print and you will be directed to set up shipping label printing first, after that you can print the shipping label.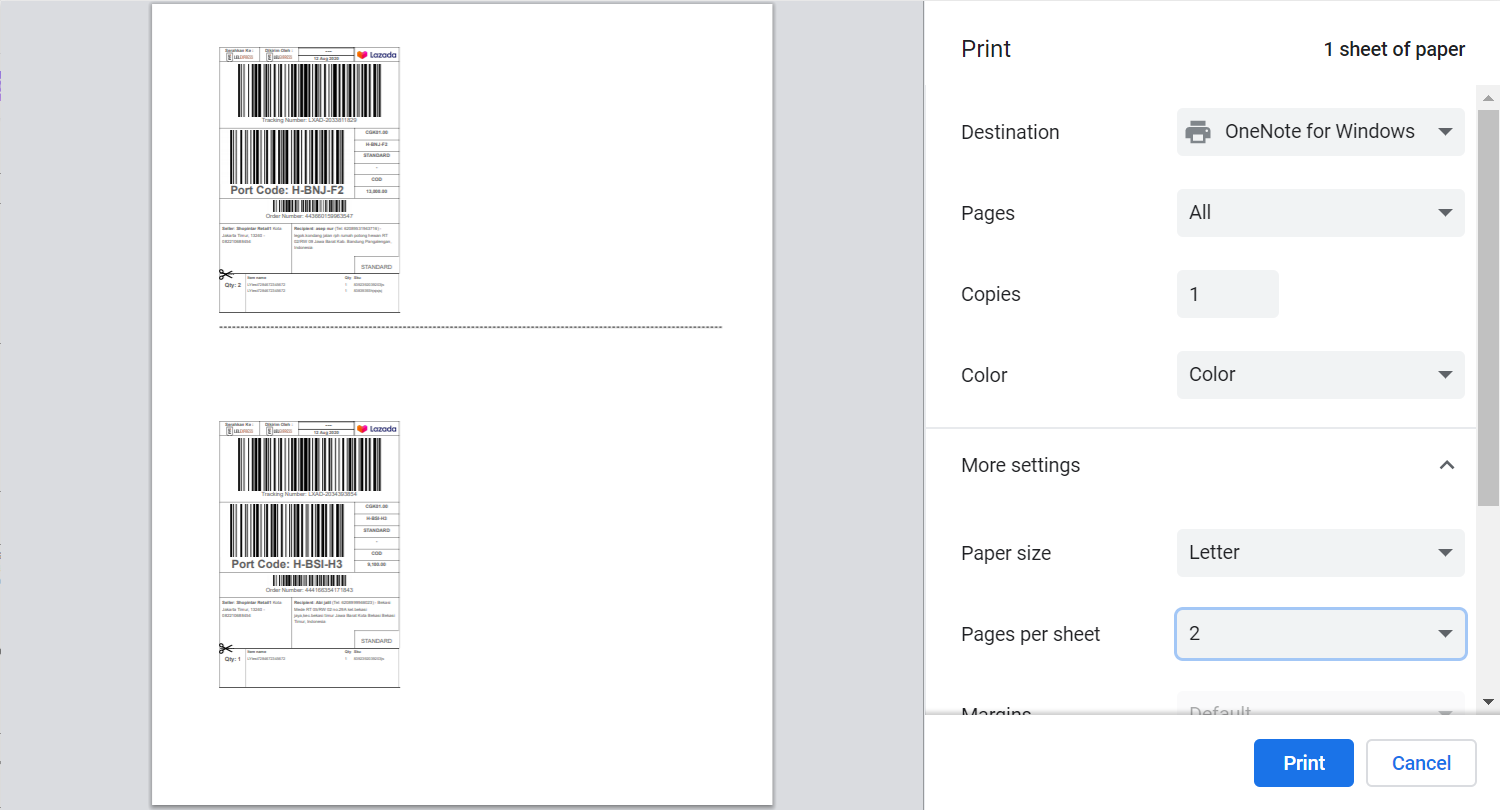 4.If you have successfully printed the shipping label, then the print status on the Order Dashboard for the order will change or you can also manually update the print status as shown below.