The Master SKU safety stock setting can reduce the possibility of over-selling. Managing stock safety is very important.
If the available stock of the Master SKU is below the Safety Stock due to the order, Ginee will automatically send a warning to you to immediately replenish the stock.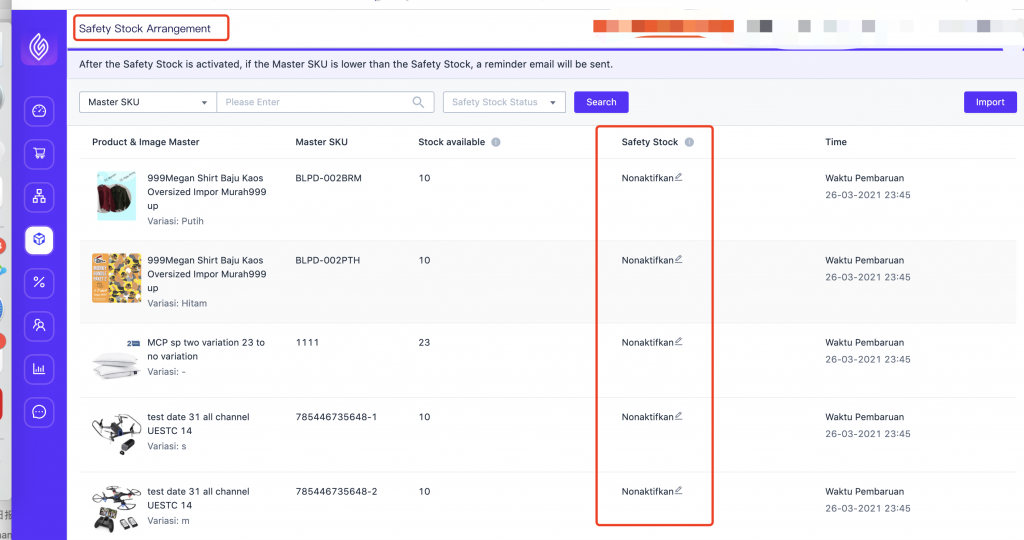 Go directly to Stock Management -> Safety Stock Settings, view all Safety Master SKUs
You can edit the settings for Safety Stock editing.
You can also import Safety Stock updates. If Safety Stock is turned off, the safety stock value does not need to be adjusted.