Compared with ERP, the publishing process of ginee listing is more concise and clear. For small and medium-sized sellers, they can claim the collected products to the draft box without creating the main product and binding the inventory, and directly edit the product information and publish it to the platform store, save the time of product listing and greatly improve the efficiency of publication.
How to authorize the store in Ginee Listing?
Note: New users who have not logged in to ERP before entering the tools will be forced to log in to ERP to activate before they can be used normally. After 1-2 weeks, the verification can be removed.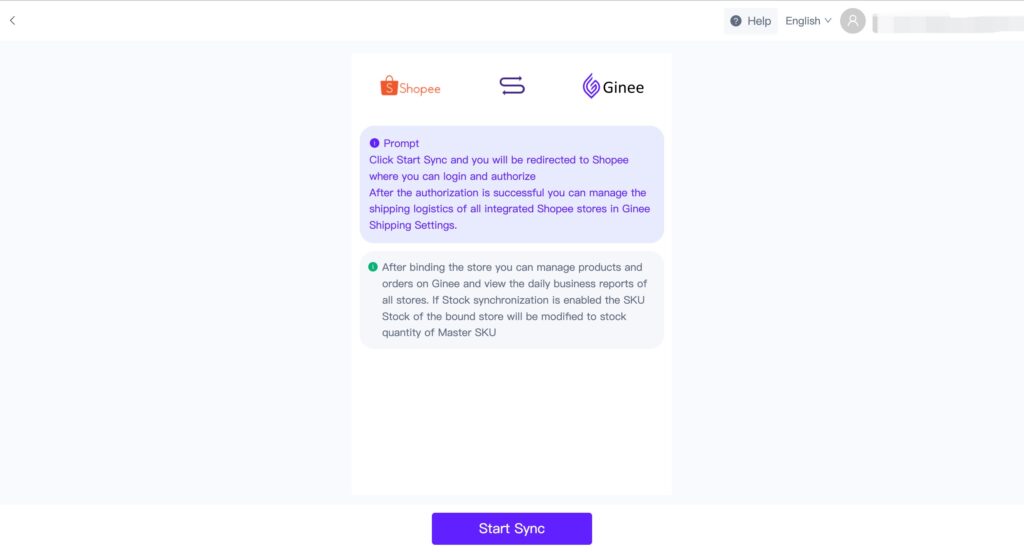 a. Authorized Entry 1
Publish – Authorized Stores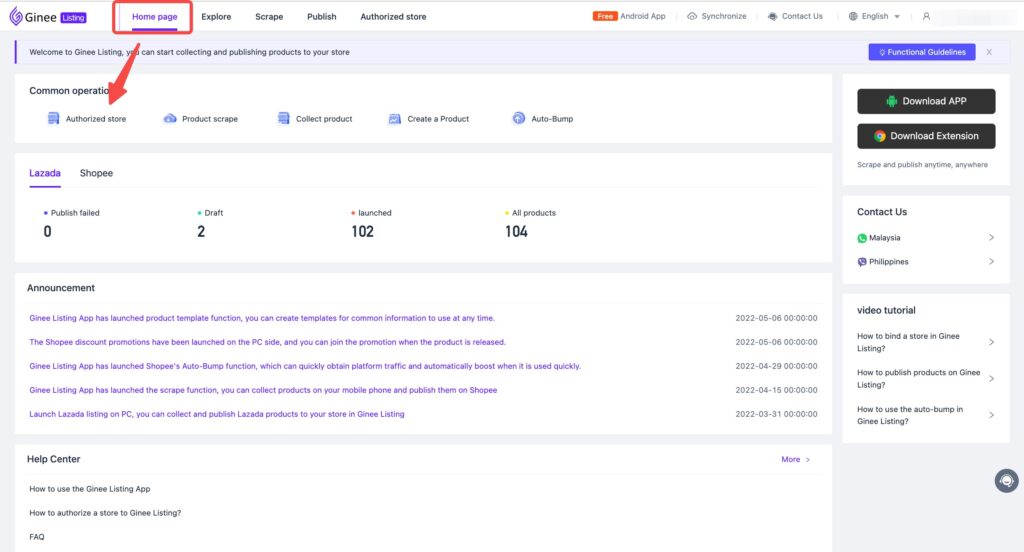 b. Authorized Entry 2
Synchronization – Add Stores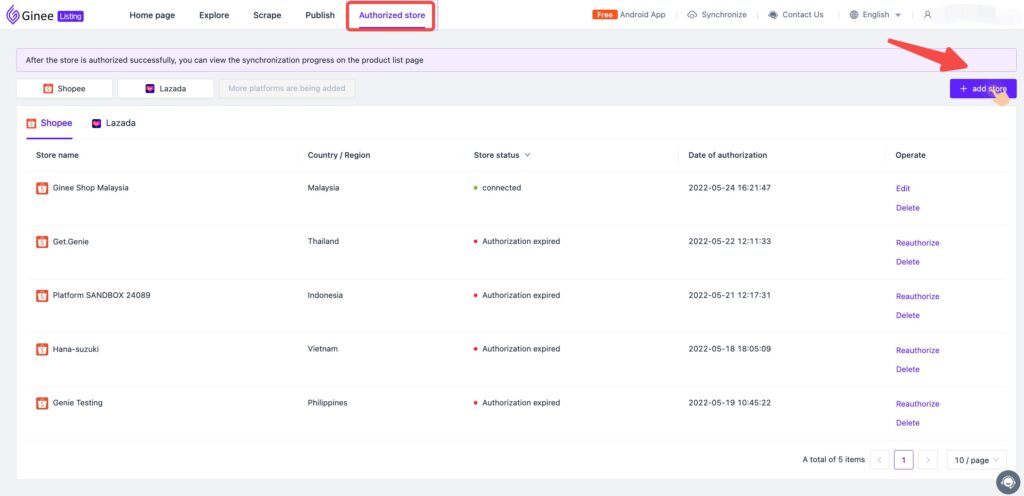 C. Authorized Entry 3
My Account in the upper left corner – Authorized Store

How to scrape products in Ginee Listing?
Note: Ginee Listing support link scrape and extension scrape, here it is recommended that you use scrape extension , the function is more stable and faster!
a. Scrape Link, now support scrape Lazada/Tokopedia/Bukalapak/Jakmall/
b. Scrape Extension
Step 1: Scrape – Product scrape – Go to Google Store to install the scrape extension – click to add to Chrome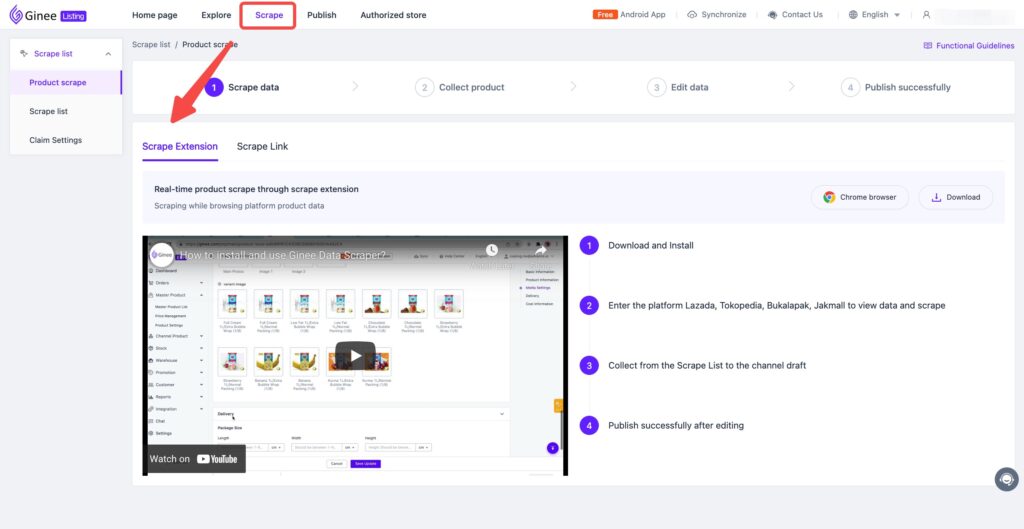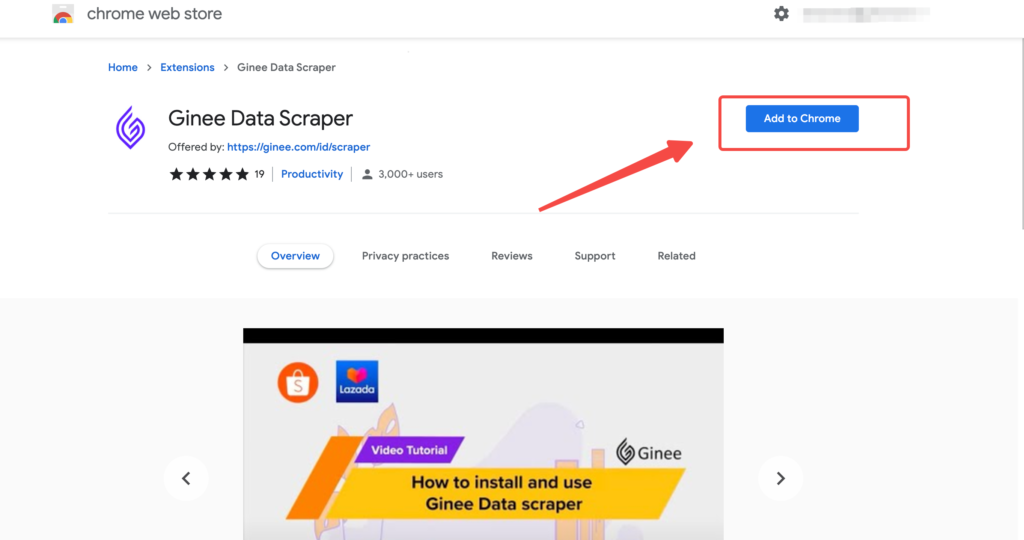 Step 2: After installing the scraper extension, you can go to Lazada, Tokopedia, Bukalapak ,Jakmall and other platforms to collect the products you need.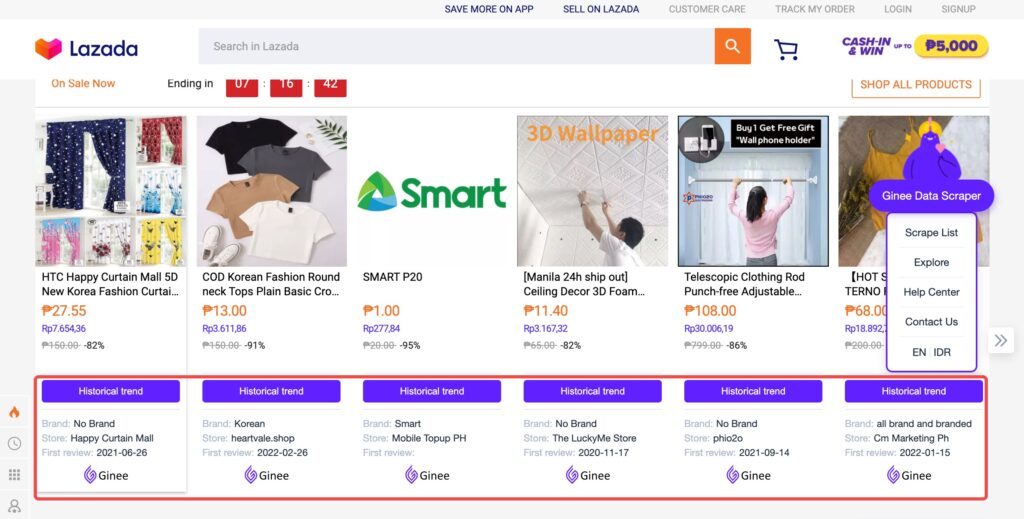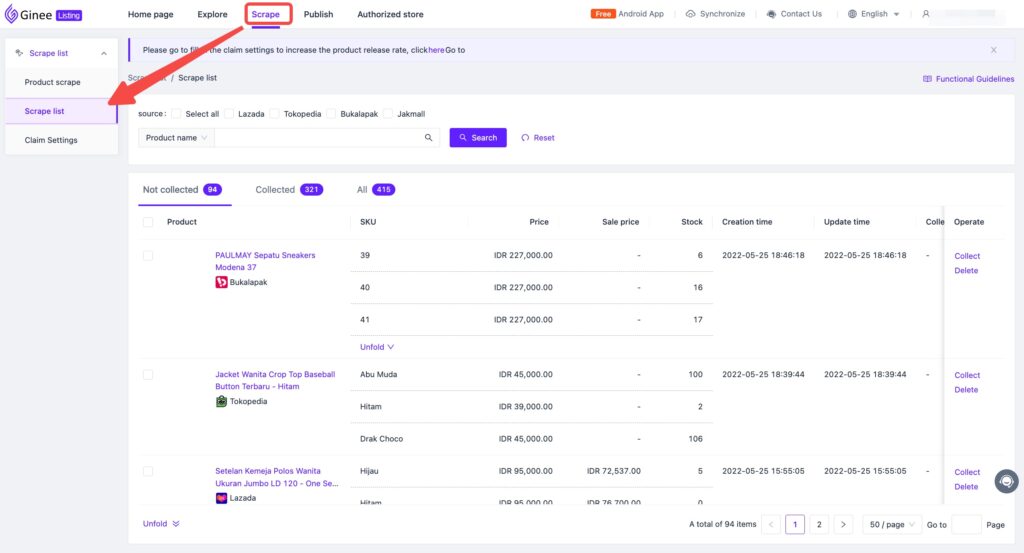 3. How to authorize the store and how to use Ginee Listing to select products after successfully installing the extension?
How to use Ginee Listing's Data Selection function
How to publish products in Ginee Listing?
After the collection of products is completed, we can go to the scrape list to collect, edit and publish to the platform.
The detailed steps are as follows:
Scrape—scrape list (claim the collected products to the draft )—click OK to go to the draft —click to edit and modify the product information to save the update and publish it to the platform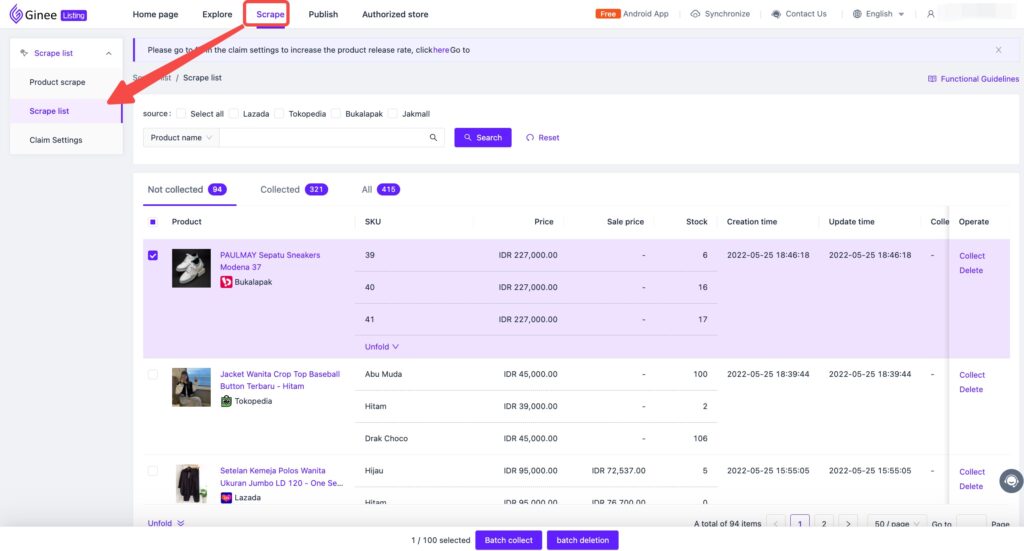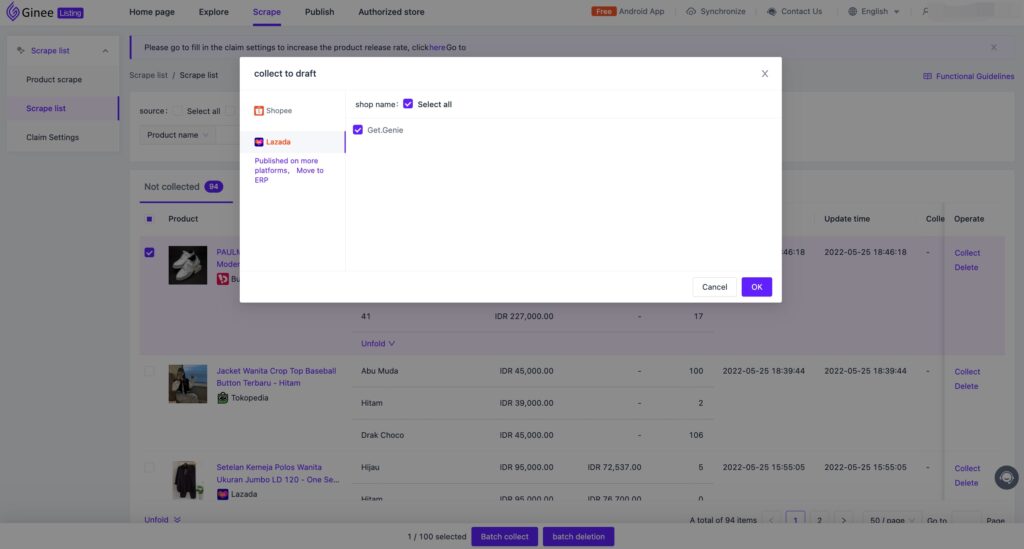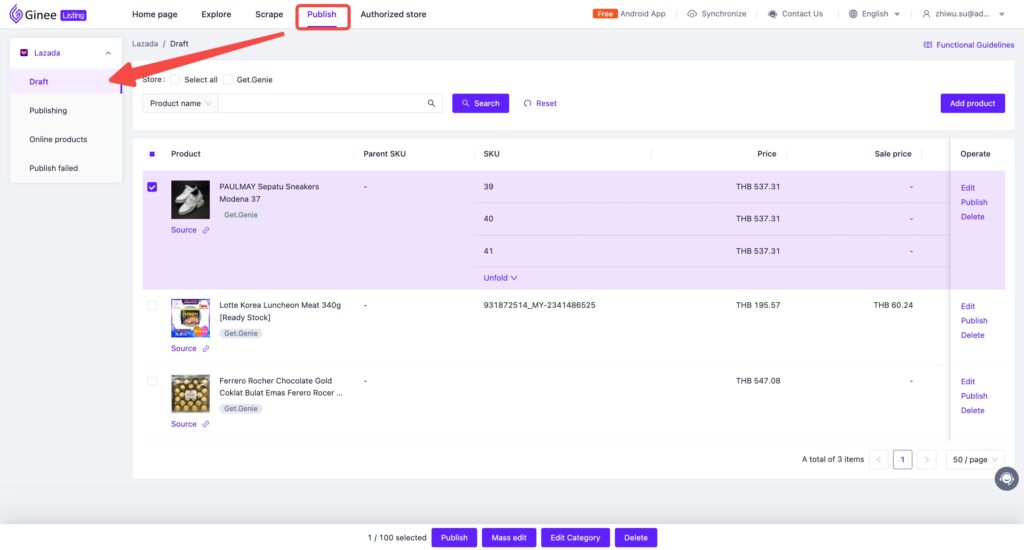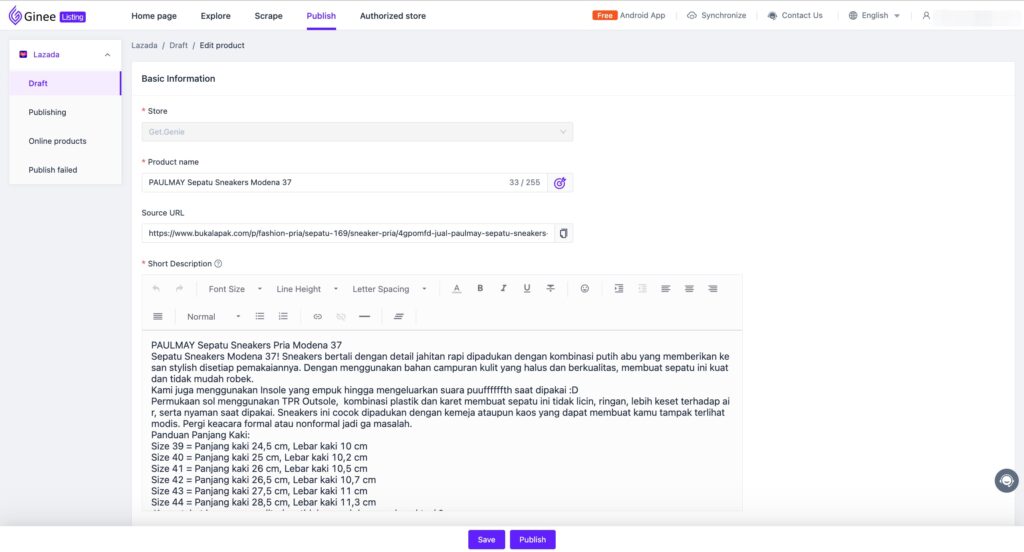 Note:
1) Ginee Listing support adding, publishing, editing, deleting, and synchronizing products;
2) Support draft , online products, fail to publish, batch edit price, inventory package size;
3) Support Mass edit and Edit category of draft;
4) Support online products to be uploaded in single/batch, batch edit package size, price, inventory, batch synchronization, batch deletion.
How to use Shopee Auto-Bump function in Ginee Listing?
Step 1: Publish—Marketing Function—Auto-Bump—Select the store that needs to be topped—Edit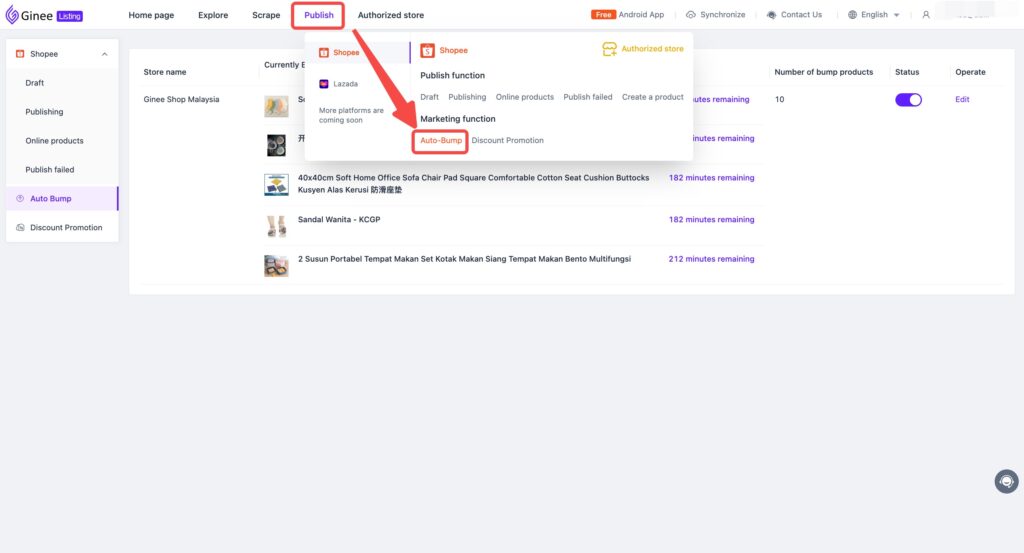 Step 2: Add a new product – select the product you want to top – click Sure