You can copy multiple products at the same time to stores in one marketplace.
Go to Product > Specific channel where the products you want to copy are listed

Choose the products you want to copy, then click "Copy Listing".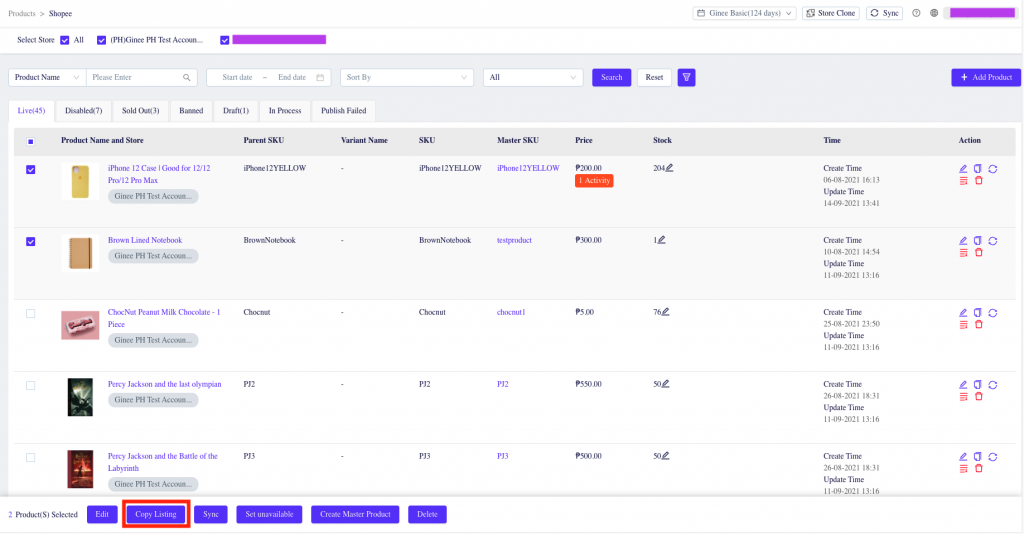 3. Select the channel and store/s you want to copy the products to. Then click "Copy as Draft".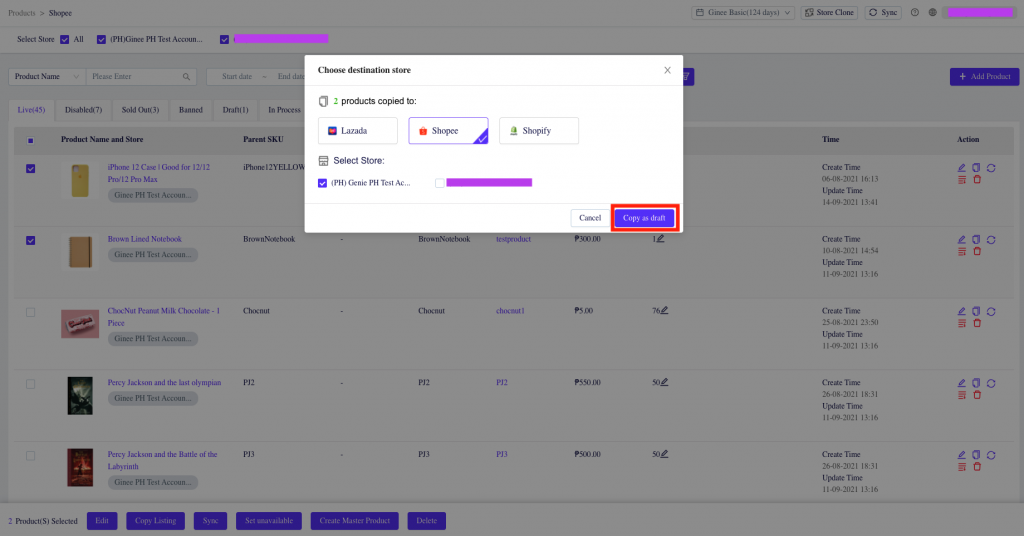 4. After the product is successfully copied, edit the product by clicking "Edit Now". You can also go to the specific channel and then click on the Draft tab.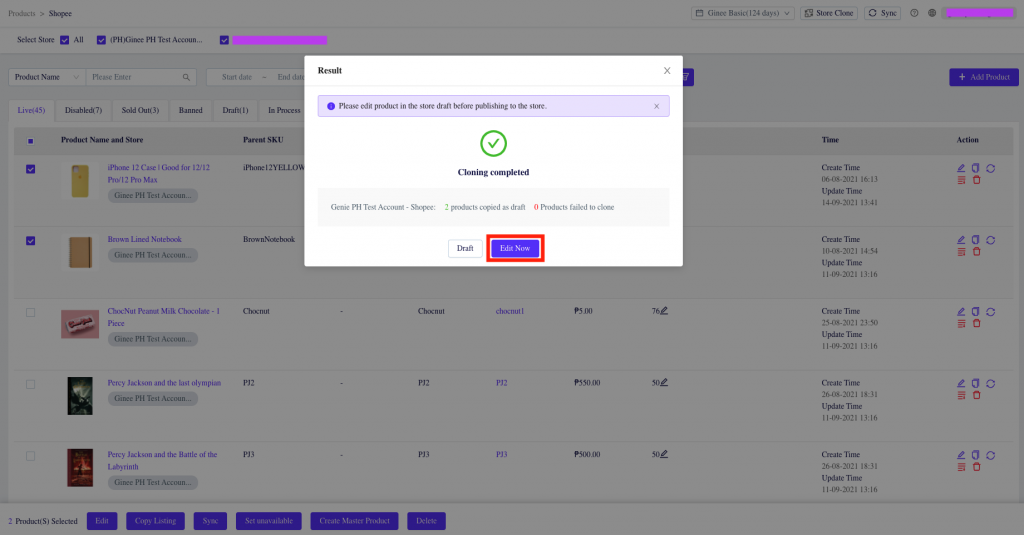 5. Check and fill in the required fields.
Note: 
Copying to store in same marketplace: minimal information will need to be checked or added
Copying to store in a different marketplace: may need to update additional fields depending on the requirements of that marketplace

6. Once done, click on "Publish" to successfully list your product online.