Read this article and you will understand:
How to integrate a Zalora store
How to add a synchronous callback address link
How to manage Zalora store information
How to Integrate Zalora Store
Currently Ginee only supports integration of Zalora store in Indonesia.
1.Go to Integration > Add Integration > select the Zalora channel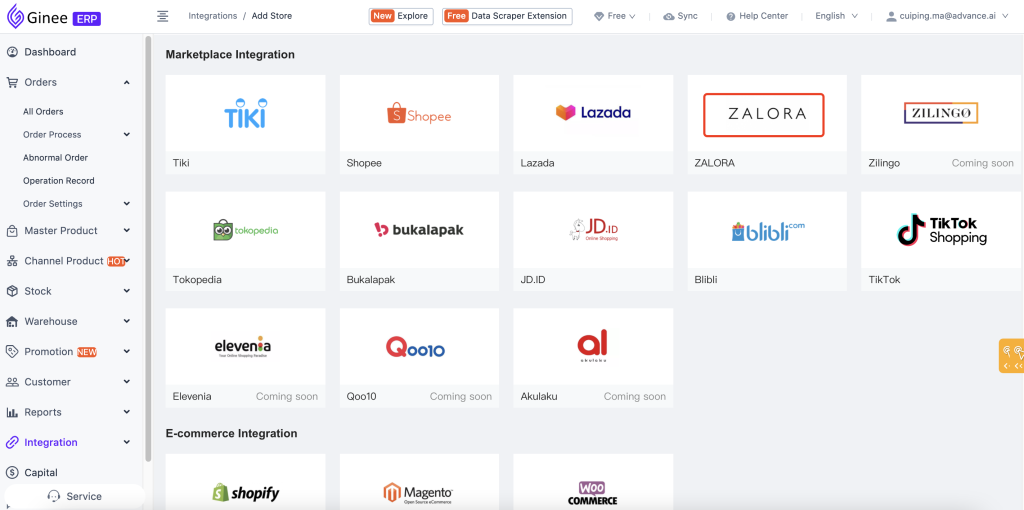 2. In pop up box, fill Store Name, Seller ID, User Email, and API Seller Key > then click to start sync.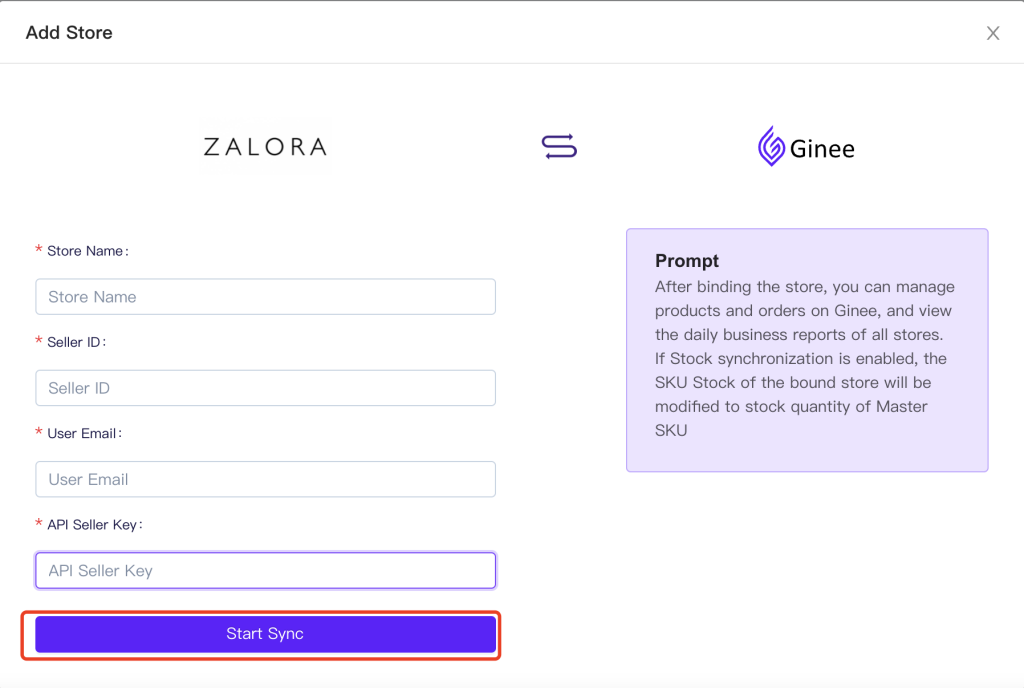 For Seller ID information, you can find in seller centre in "Your Profile"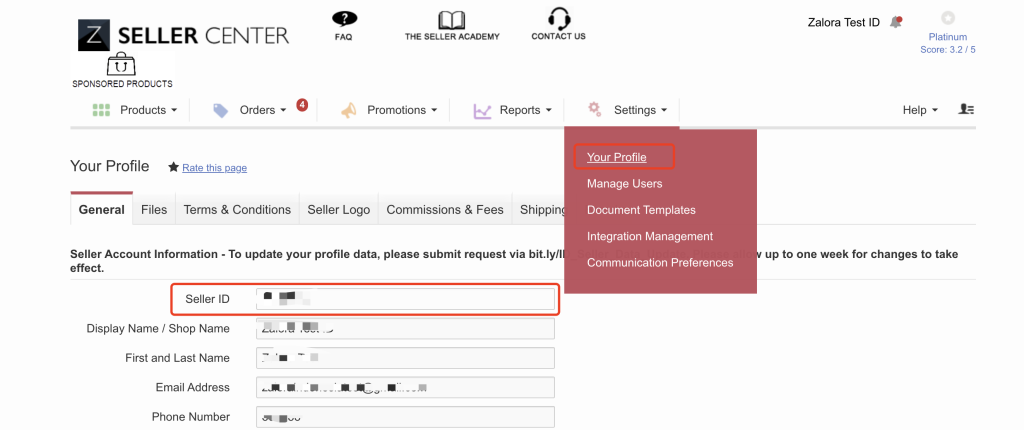 For User Email and API Seller Key information, you can find in seller centre "Manage User"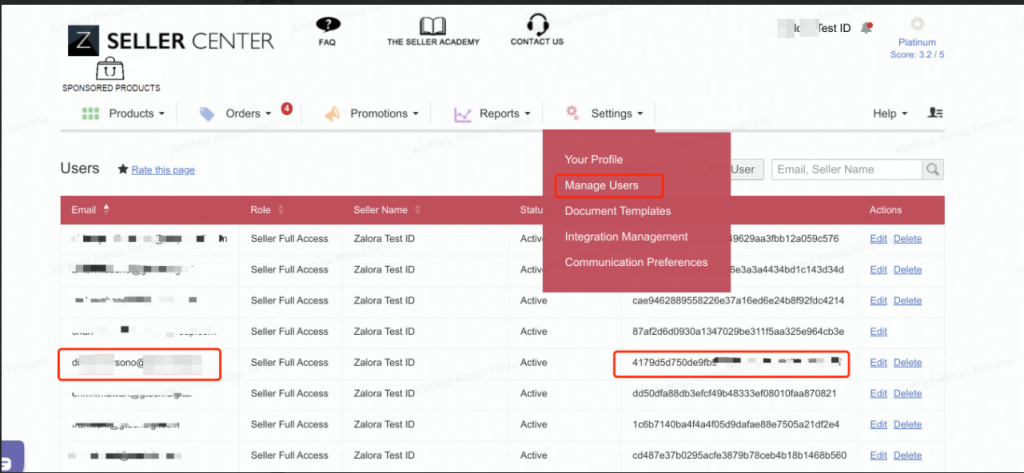 3. After the integration is successful, Ginee will automatically synchronize products and order information of the Zalora store to the system. The automatic synchronization process takes about 15 minutes, please be patient.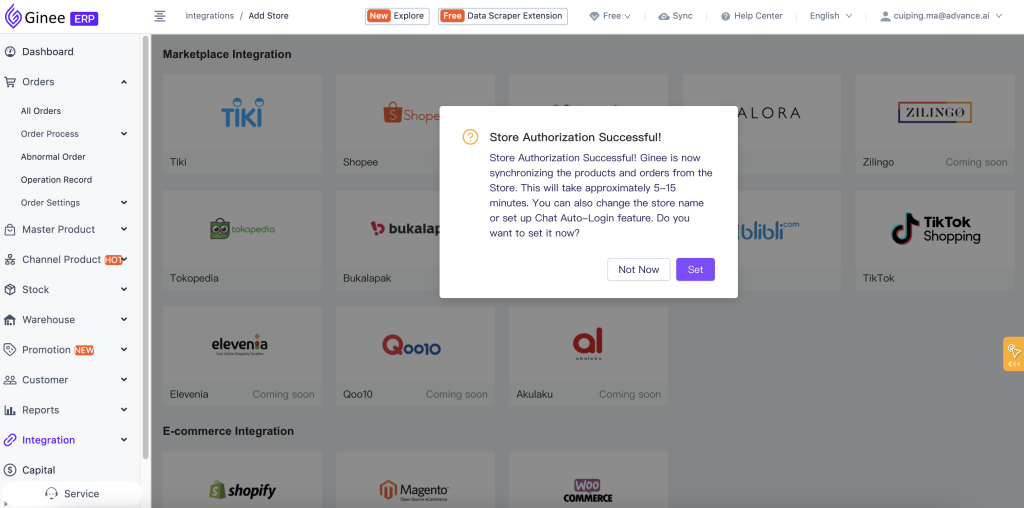 How to Add a Synchronous Callback Link Address
In order to ensure the synchronization and a real time product/order status updates, please set the callback address in the seller center "Integration Management" and check "Order" and "Product" in the callback options. Copy and paste callback address format in Callback URL column, then click submit.
Callback address format is https://ginee.com/saas/callback/zalora/notification / Seller ID
Note: You need to change seller ID in the format according to merchant seller ID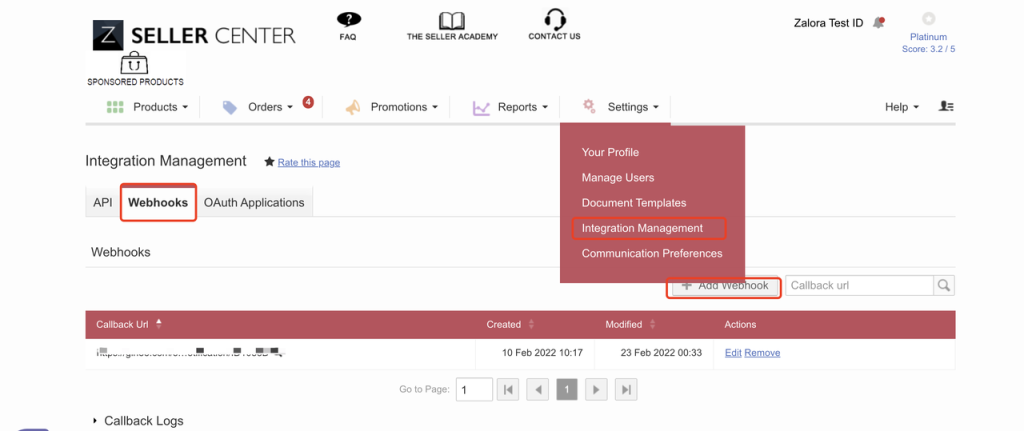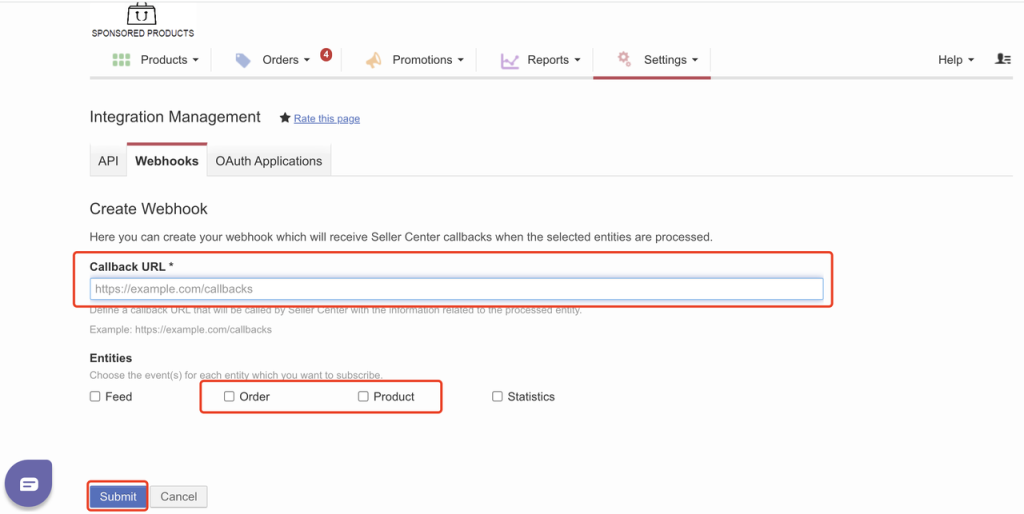 How to Manage Zalora Store
On the store management page, you can:
1. Edit store name: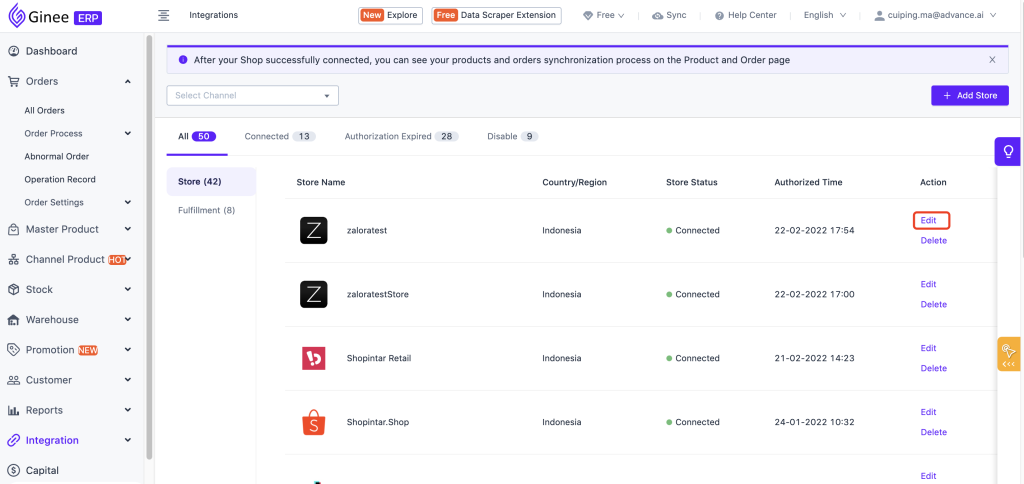 2. Delete the store: After deleting the store, Ginee will delete all product and order data of the store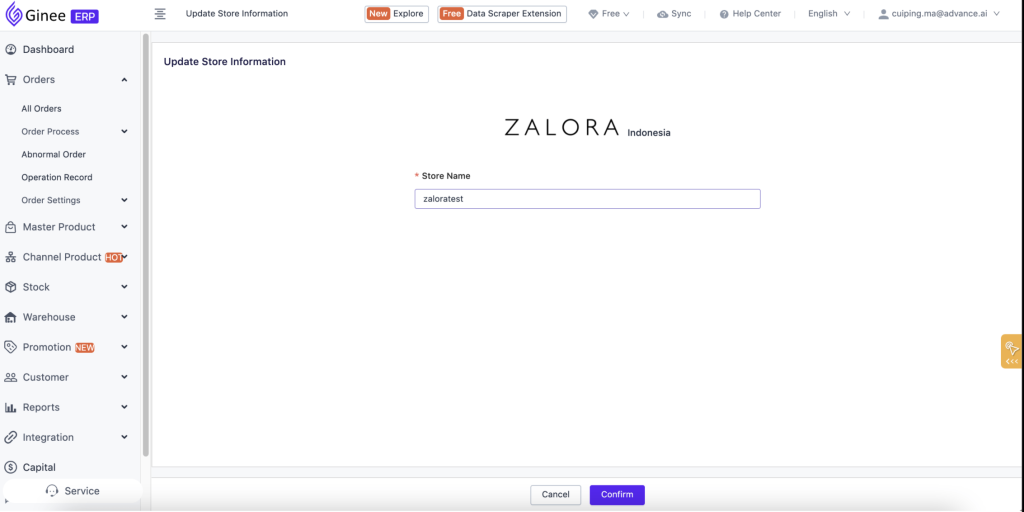 3. Store expires, re-authorization: After the store authorization expires, a re-authorization button will appear, which can be re-authorized after clicking