Copy Store
Now support to copy Shopee, Tokopedia, Bukalapak, Shopify, Blibli store.
Ginee supports copying between different stores in the same country in Indonesia, Philippines, Vietnam, Thailand, and Malaysia.
In order to facilitate genie's multi-channel and multi store merchants to manage product better, they quickly can copy products among multiple stores (supporting cross channels) to realize rapid distribution.
How to Copy Store
Ginee supports to copy products from different stores (cross-channels)
Click Product Channel > Product Tools > Copy Listing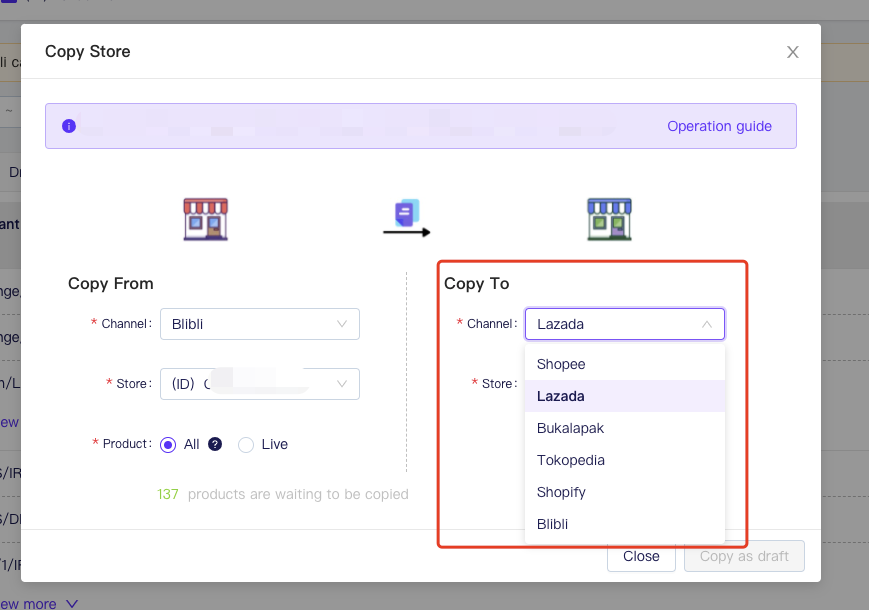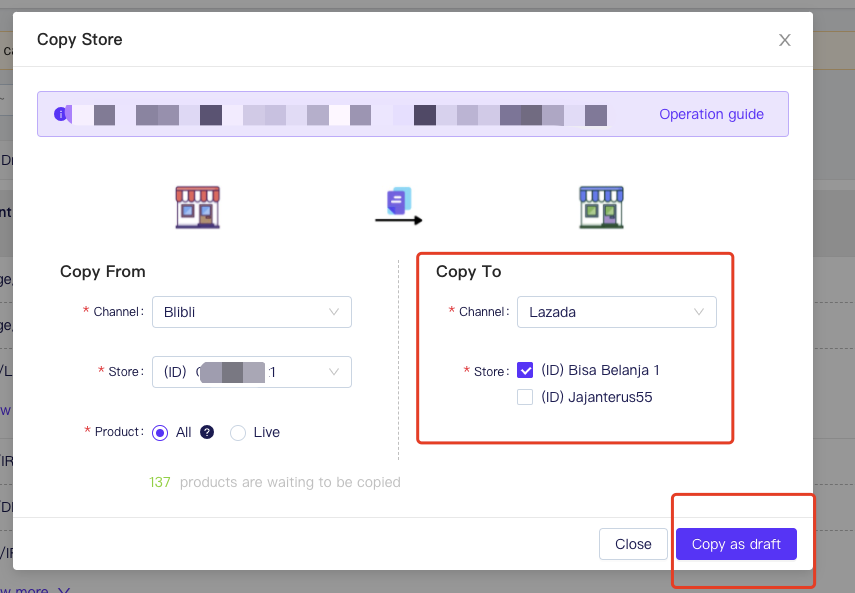 After click "Copy Store", you can see the store information and select the store you want to copy. Select the product you want to copy and the destination store, and click "Copy as draft" to start the copying process.
Note: Since every e-commerce store channel have rules for a product with the same information, currently Ginee only able to copy as a draft. It is suggest to edit the product information first so comply with the channel rules of the store.
If you have not bound a second store in the same channel, you can click "Add Store" to complete the authorization binding of the new store;