Go to Master Product List > Choose product/s for cloning > Click Copy Listing at the bottom of the page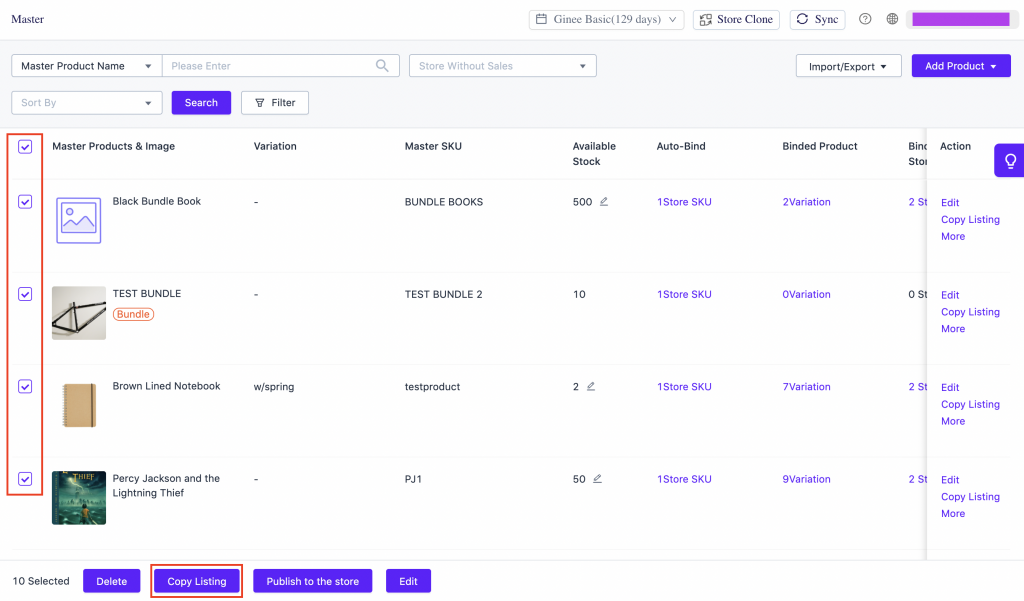 2. Select the store where you want to copy the product/s to.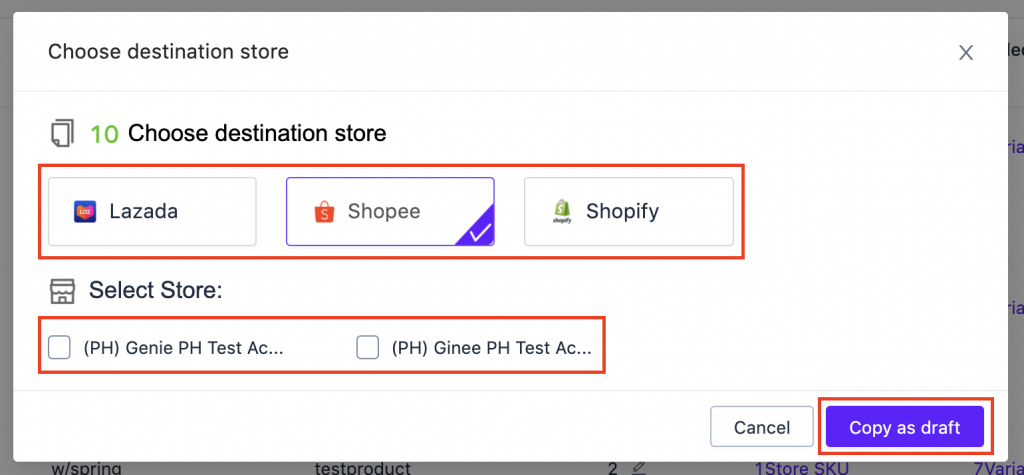 3. Click "Copy as Draft" then click "Edit".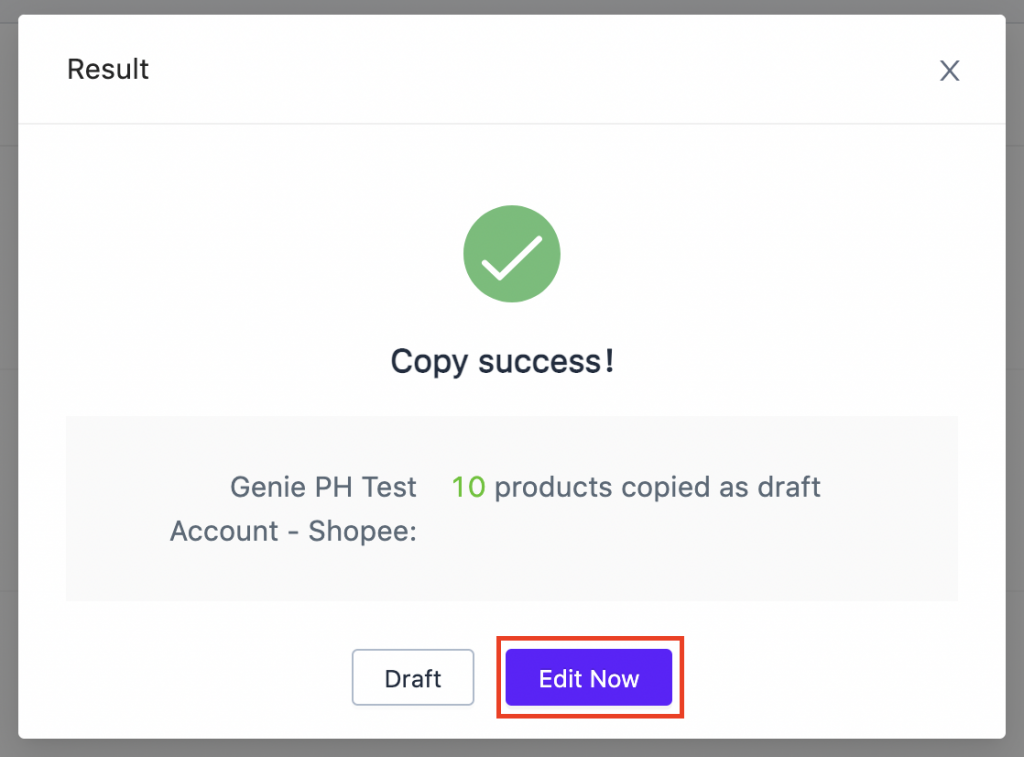 4. Edit the product information based on the channel's requirements then publish. 
IMPORTANT NOTE: 
If the currency type of the Master Product and the store you're copying to are different, the system will automatically convert the price based on a fixed currency exchange rate. If the product price is lower than the allowed price for that channel, the product price will be the minimum value.