Different marketplaces have different requirements for product information – length of name and descriptions, number of images, etc., which may cause issues when cloning products from one marketplace to another.
To support the cloning process, turning on the "Automatic Interception Settings" will automatically cut off excess characters or images.
Below are the steps:
Go to Settings dropdown > Product Settings > Clone Settings

2. Turn on the "Automatic Interception Settings" and select range
a. All Store – will be applied to all integrated stores
Note: Will be enabled by default for any newly integrated stores
b. Enable by Channel – will be applied to chosen channel
Note: If the channel is already enabled, any newly integrated store from that channel will also be enabled
c. Enable by Store – will only be applied to chosen store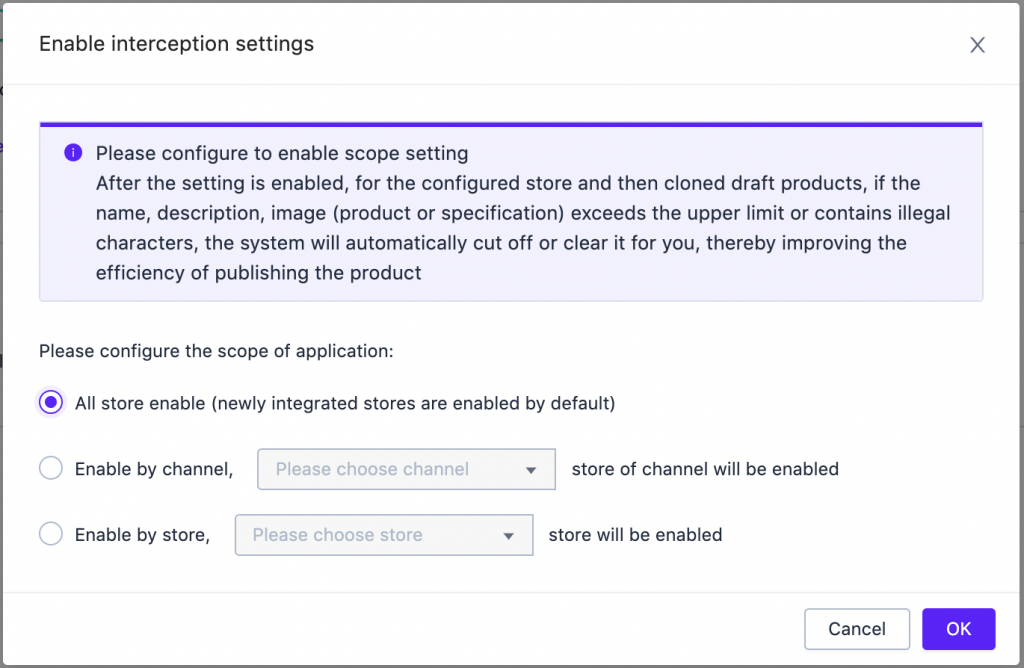 3. Save the Settings.
After the setting is enabled, if a draft product is generated by cloning, the store where the draft product After setting up, if you clone a product to a store which has the Automatic Interception Setting enabled, the information that will be copied will follow the maximum character or image limit depending on the Cut-off Rules.
Example:
Check the Cut-off Rules on the upper right corner of the Clone Settings.