After you have done building a website from the best website builder in Malaysia, your task does not stop there. There are many tasks to be completed for you to reach a satisfying amount of visitors for your website. If your website does not have visitors, how do you want to sustain your online business?
Here comes your white knight, comes to save you from misery, SEO.  SEO is the most practical and cost effective method for you to reach your customers. Without understanding the key elements of SEO, how are you going to move forward? 
There are two types of SEO for you to utilize which is On-page SEO and Off-page SEO.  Off-page SEO techniques are those that are used outside of your own website to improve your ranking on search engines. Off-page SEO factors include backlinks, social media marketing, forum posting and more. But in this article, I will focus on On-page SEO.
Want to Put Digital Ads Everywhere Without Hassle?
Get the 360 digital marketing experience via Ginee Ads. Put your ads anywhere at any time, do them all in just one place!
Let's start digging in!
Read also: Introducing eCommerce Website in Malaysia for Online Business
What is On-page SEO?
On-page SEO refers to any optimization that takes place on your website and that you have complete control over. On-page optimizations are efforts to make your website more accessible and beneficial to visitors in order to increase your ranks or visibility in search results on search engines such as Google, Bing, and other search engines.
Higher search rankings, more traffic to your site, and improved conversions are all benefits of on-page SEO. On-page SEO effects take time to show up, but once your on-page SEO plan is up and running, it has the potential to boost your online rankings and revenues dramatically.
On-page SEO is based on the actual content of the page, which means that anything included inside the website may fall into the category of potentially influencing SEO i. On-page SEO examples include text, meta data, multimedia material, HTML code, CSS, JavaScript, and other scripts, amongst other things. Although this is often referred to as "content," marketing professionals frequently use the term to refer to the body of the page's primary text.
You must wonder, is it really important to use SEO? On-page SEO is based on the actual content of the page, which means that anything included inside the website may fall into the category of potentially influencing SEO — this is known as the "canonicalization" of the website
Why Is On-page SEO Important?
If you want your website and content to be optimised for search engines, you must make sure that everything on it is up to date with the latest practises used by Google including both what is visible to users which is media, content, images and what is visible to search engines which is metadata, HTML.Search engines will be able to better comprehend your site and determine how to rank it as a result.
Don't Know How to Set Up Digital Ads? Don't Worry!
Set up Google, Facebook, TikTok Ads, and more with Ginee Ads. The best part is you can do all of this in one place. Check it out now!
It is critical to improve a website's on-page SEO, regardless of whether you have a large or small company. SEO is one of the most widely used digital marketing techniques, and it continues to be very popular due to the predictable return on investment that it provides.
 With its relatively cheap cost and long-term advantages that may help websites develop and bring in passive traffic for years, on-page SEO provides the greatest return on investment of almost any digital marketing approach.
How to Optimize On-page SEO?
There are ways for you to optimize on-page SEO for you to increase your website traffic. Who doesn't want their website to be full of visitors daily? If there are visitors everyday visiting your website, it means you have on-page SEO and off-page optimization for your website. 
Here are some some of the On-page SEO factors that needed to be considered :
100 Target Keywords

SEO keywords are the words or phrases that are utilised in your online content to aid in the discovery of your website by individuals using search engines such as Google. It is possible to increase the number of visitors and traffic to your website by optimising your website with SEO keywords (and in accordance with SEO best practises).
Most importantly, you have to use keywords in the first 100-150 keywords. By doing this, it will help Google to understand what your content is all about.
The top SEO tools that you can use are GrowthBar, SEMRush and Ahrefs. You can simply search SEO tools Google and there are a lot of SEO tools.
SEO tools list on Google would help you to improve your website's ranking, drive traffic, and increase awareness in search engines. One of the best free tolls is Ahrefs. Some of them come with an SEO tool package for you. There are also free SEO tools for you to use such as small SEO tools and yt SEO tools. .
Wrap Subheadings in H2 Tags
This might be meehh for you. But it is important to enhance your readers' experience while reading your articles. Messy posts, with unadjusted align, the wrong usage of header, and the wrong font and size, would make your readers skip everything. 
In your page's content, H2 headings are used to draw attention to essential information and to introduce subsections. Therefore, before explaining your points using Normal Text, your main points should be wrapped in subheadings called H2s. By breaking up your content using subheading H2 will make your post easy to read by your readers.
H3 tags are used as headings for sub-points beneath H2s when necessary. By using the correct way of headings on your post, it will help your readers to navigate content, scan, and search a page without any trouble.
Keyword Frequency
The frequency with which a keyword or keyword phrase occurs on a website or in a piece of content is referred to as keyword frequency. A website's keyword or phrase should not appear more than once on a single page in order to prevent the possibility of looking as spam or being penalised by Google for "keyword stuffing."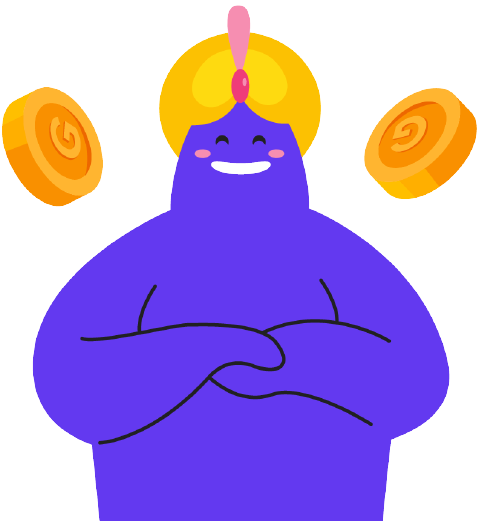 Enjoy Reading Our Article and Want to Know More About Ginee?
Are you an online seller that has lots of stores from multiple marketplace like Shopee and Lazada?

Well, you're in luck because Ginee can help you boost your business's efficiency and profits!
The optimum keyword frequency is a topic of discussion among internet marketing experts on a regular basis. Regardless, when it comes to Google search engine results pages, natural readability is the most essential component of SEO (search engine result pages). Another point should be taken, If a page contains the term ten times, Google is more likely to believe that the page is about that keyword.
Read Also: What is Social Commerce and How It Works in Malaysia?
On-page SEO Checklist
For effective results, these are on-Page steps for you to optimize on-page SEO. 
Include keywords in your URLs
Short URLs
Insert title tag modifiers
Keyword once in your first 100 words
Enhance image
Synonym and LSI keywords
External links
Internal links
Pretty much everything that you can make use of it to elevate the number of visitors on your website. 
Conclusion
Well, ladies and gentlemen, this is the crucial part of getting your website known locally and globally. What is the point, then, if you build a neat and informative website but no one knows the existence? What a waste. Therefore, by understanding and applying the checklist, it would help you to be ranked among the best on Google's ranking.
Plan Your Business Strategy With Ginee
Some online sellers start their business blindly without any knowledge or strategy. That is a bad start to your business. Even though you have money, it wouldn't last forever.
Take a step back, and plan your business strategy with Ginee Malaysia. Register to be part of Ginee-us to enjoy the benefits. Slowly, in the end you will become the most successful business person!
Upload Products to Shopee and Lazada

Automatically

! How?
Ginee product management allow you upload products to all of your online stores from all marketplace just once! Save time, save cost, save energy, join Ginee Now!