The rise of the Internet since the 1980s has changed so many aspects of our life. As an intellectual technology, the Internet has the power to change and shape the way we think, act, and communicate. One of the significant inventions on the Internet is social media. Social media has replaced the traditional media. Even though, there are many  online business platforms  nowadays, social commerce has more advantages.
Do you still remember the sound when we connected the Internet to our computer before WiFI came to save us?
As we cling too much on social media, and we dedicate our precious time to update "What is going on?" on our status update. We might find strangers who then become our friends. Traditional media such as newspapers have changed their direction to new media. Everything is digitized now to make things easier for the users. 
Unconsciously, social media has created many job opportunities that are possible to exist back then such as social media influencers and social commerce. The worldwide social commerce market was valued at USD 474.76 billion in 2020 and is projected to grow to USD 584.9 billion by2021, according to industry estimates. Social media influencers and social commerce become pivots to the business world. 
The Beginning Step for Small Business Owners
With the existence of social commerce, new and small  business owners can take a deep breath and pat themselves on the back because social media is free to use by anyone. 
Do You Want to Manage Multiple Marketplace Just by Single Person?
Of course you can! You can handle multiple stores from all marketplace just by single dashboard. Cut your Business's cost, and Boost your Efficiency at the same time.
Social commerce examples include customer ratings and reviews, user recommendations and referrals, social shopping tools (sharing the act of shopping online), forums and communities, social media optimization, social applications and social advertising. So, what is social commerce and how does it work?
Social commerce and how it works?
Have you ever posted pictures of videos of your products or services, and in a split second, your business went viral because one social media influencer retweeted or repost your products? And, your direct messages are full with potential customers asking for details. 
Instead of buying products or services on online marketplaces, social commerce lets you purchase products and services directly via social media platforms such as Twitter, TikTok or Facebook. And if you have a little budget on marketing, you can hire social media influencers to promote your products or services. In that way, your business account will get a lot of engagement from potential customers. 
Benefits of Starting Social Commerce Store
Social commerce and online marketplaces have different goals and ways. Obviously, there is a huge gap between selling products on social commerce and on online marketplaces. Here's some of the benefits of starting a social commerce store.
Your Selling Stock is Messing Up? You Need Help!
Ginee Omnichannel allow you to automatically sync every stock from all of your online stores. It's faster way to helps you profit!
Engagement with the customers
There is a gap between social commerce and online marketplace when it comes to engaging with existing and potential customers. With social commerce, customers could comment, review, or share the content to their friends. However there is a limitation on engagement with the customers when it comes to online marketplace such as Shopee and Lazada as we can only see their reviews only. 
Customers Journey to Your Account Bank
Who likes the process of going from one website to another when we want to purchase items? The most upsetting thing is when we have to fill in a long information detail. It could really destroy our mood to shop. 
With social commerce, customers directly deal with the business owner and within minutes, customers will get what they want without having to spend a lot of time on your website.
Your Name, Your Story
Social commerce lets the business owner be creative with their content and copywriting. You can create a concept for your social commerce and if it is aesthetically pleasing, your page would go viral in seconds. By posting daily also could increase your engagement with the customers. However, online marketplaces do not have this feature. This feature could set you apart from other business
Also, there are few types of social commerce such as:
Peer to peer sales
Social network driven sale
Group buying
Peer recommendation
User curated shopping
Participatory commerce
Social shopping
The Best Among the Best
There are many social commerce companies to begin with, but we are going to list the top three social commerce platforms that will make your account number like your current phone number.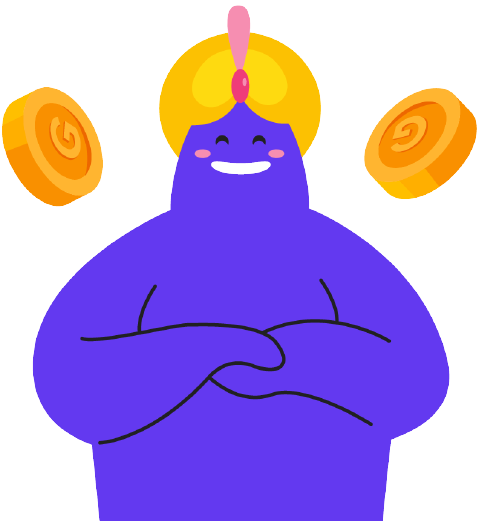 Enjoy Reading Our Article and Want to Know More About Ginee?
Are you an online seller that has lots of stores from multiple marketplace like Shopee and Lazada?

Well, you're in luck because Ginee can help you boost your business's efficiency and profits!
TikTok Shop
TikTok isn't just about dancing and acting video, it could benefit small business owners promoting their products or services. Recently, many business owners created aesthetic and minimal videos promoting their products or services, and thanks to the algorithm, their TikTok videos went viral and gained so many customers. This is the new trend on TikTok for business owners.
Furthermore, TikTok has launched a business account where you can advertise your business with efficient ad delivery. In addition, TikTok is the biggest social commerce China
Instagram Shop
Social commerce Instagram is getting better than before. As many of us use Instagram to promote ourselves to strangers, Instagram has launched an Instagram shop for online business owners. Not only could we upload content for our business, but also we could build our brand name. Well, for an example, Vivy Yusof and her company, dUCk.
Facebook Marketplace
Facebook Marketplace is one of the good social commerce business. As everyone is familiar with using Facebook, it is easier for the users to explore Facebook Marketplace. Also, most importantly, the feature of direct to consumer connection which your customer will deal with directly through Facebook Messenger. There is no more hassle!
Utilize As Much As You Can
Since social commerce websites are free to use, utilize it as much as you can. The trick is, you have to be creative when creating content, post daily to reach engagement or you could hire social media influencers. Be bold to take the risks!
You are Ginee-us!
Website Ginee helps busy business women and men to improve their business efficiency with only one touch. Without spending too much time on updating new stocks on each business account you have, you can do it simultaneously and instantly with the Ginee website. 
Why waste time, when you can spend your resources efficiently. Register Ginee MY to become part of Ginee-us.
Upload Products to Shopee and Lazada

Automatically

! How?
Ginee product management allow you upload products to all of your online stores from all marketplace just once! Save time, save cost, save energy, join Ginee Now!