Lazada announced a name update for its logistics unit that was previously known as Lazada eLogistics (LEL) and Lazada Express (LEX) to "Lazada Logistics". LEL manages fulfillment and logistics with third-party logistics providers, while LEX handles package delivery to customers. In addition to LEX, there is also another Lazada Malaysia logistic partner.
Through this rebranding, Lazada Logistics also introduced a multi-channel logistics (MCL) service, which provides a single stock fulfillment solution to help e-commerce enablers and brands. They will fulfill and ship all orders, whether they come from transactions on Lazada or from other e-commerce platforms.
Read also: How To Start A Small Business Using ECommerce In Malaysia&ampnbsp;
How Can I Become a Partner in Lazada?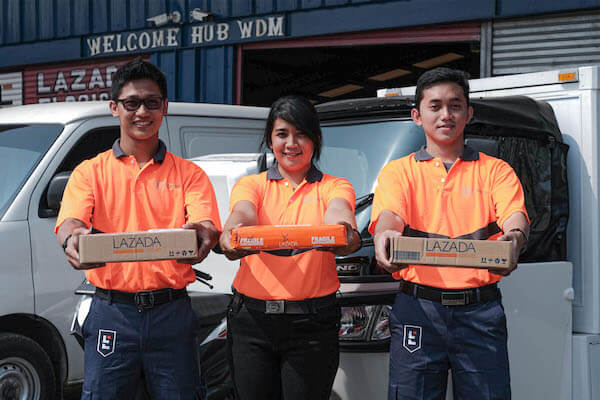 How to become Lazada delivery partner Malaysia? You can check their website to see if there are any open positions in Lazada Express delivery. Here is how to apply as lazada delivery partner, so you can become a Lazada delivery partner:
Step 1 – Sign up online, which only takes 2 minutes.
Step 2 – After that, you must wait for Lazada Malaysia to contact you and invite you to visit the store in person.
Some of the reasons why Lazada is a preferred delivery partner and benefits of becoming a partner in Lazada are as follows:
The pay is competitive: Salary for a Lazada delivery driver with their own vehicle that exceeds *RM 4,000 per month. Drivers who pay for service in excess of *RM 8,000 per month. The income of Lazada delivery partners is only an estimate.
There is a delivery partner insurance program available: Insurance reimbursement incentives of up to a year are available based on performance and attendance.
Incentive provided: Attendance Bonuses and Rest Days.
Anyone and everyone is welcome to join the Lazada family: Lazada has a "Women Empowerment Program" that promotes a female-friendly work environment and equal employment opportunities.
There are Muslim-friendly uniforms available: On request, women's and men's modest clothing are available.
There is training available: Get access to training sessions led by industry professionals.
Your Selling Stock is Messing Up? You Need Help!
Ginee Omnichannel allow you to automatically sync every stock from all of your online stores. It's faster way to helps you profit!
What Logistics Supported in Lazada Malaysia?
For Southeast Asian brands and sellers, Lazada logistics partner is a reliable one-stop logistics solution. There is also a Lazada logistics facility, which offers customers hassle-free end-to-end business services. Lazada Logistics also connects Malaysian sellers and buyers. You can also easily do Lazada Logistics tracking. 
ABX Express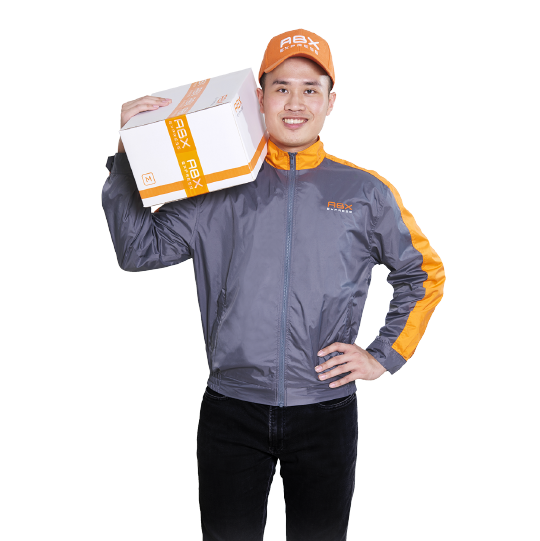 ABX Express was incorporated in 1984 in East Malaysia and has over 37 years of experience as a courier service provider. ABX Express has 2500+ vehicles operating daily across Malaysia.
POS Laju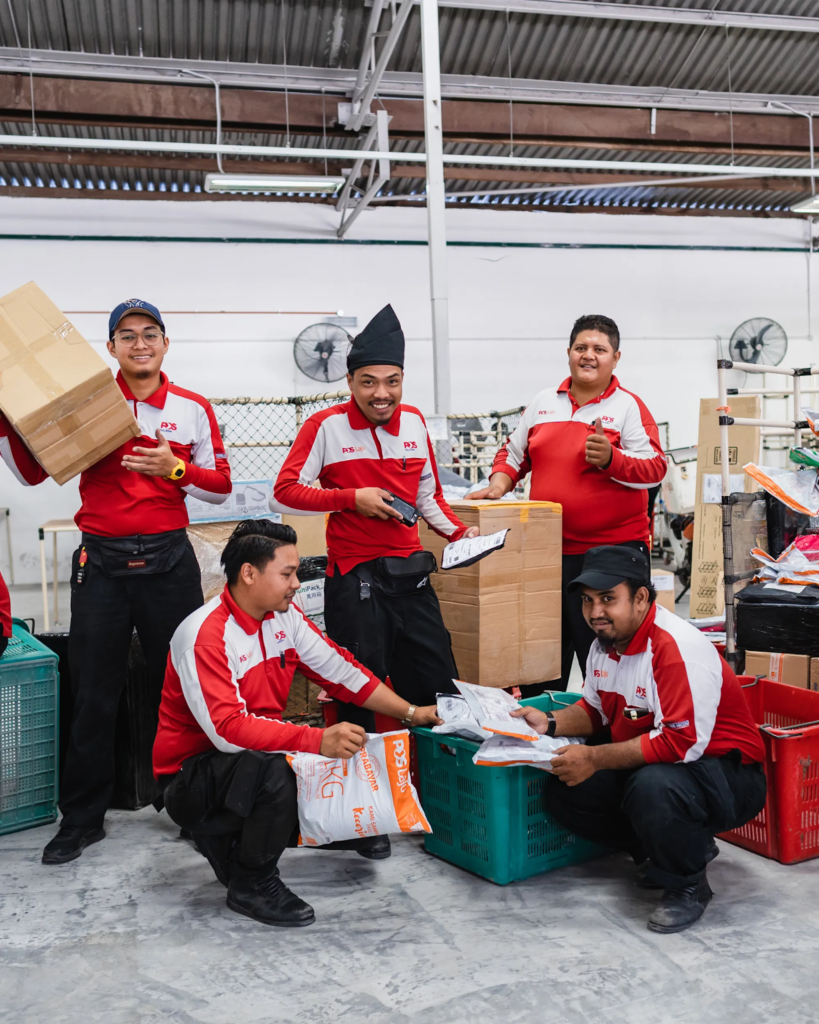 With over 200 years of experience, the Pos Malaysia Group has evolved from a traditional postal service to a dynamic mail and parcel services, financial services, and supply chain solutions provider with Malaysia's largest delivery and touchpoint network.
Do You Want to Manage Multiple Marketplace Just by Single Person?
Of course you can! You can handle multiple stores from all marketplace just by single dashboard. Cut your Business's cost, and Boost your Efficiency at the same time.
Flash Express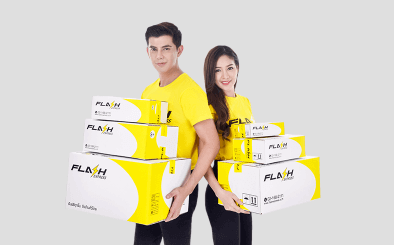 Flash Express offers industry-leading courier and logistics services and is dedicated to assisting Malaysian businesses and people in growing.
Flash Express is committed to providing businesses and individuals with efficient and affordable shipping services. Flash Express delivers parcels 365 days a year, including Saturdays, Sundays, and public holidays, to ensure that your shipments arrive on time. Flash Express will even pick up your parcels from your doorstep with a simple booking, even if it is only one parcel!
Ninja Van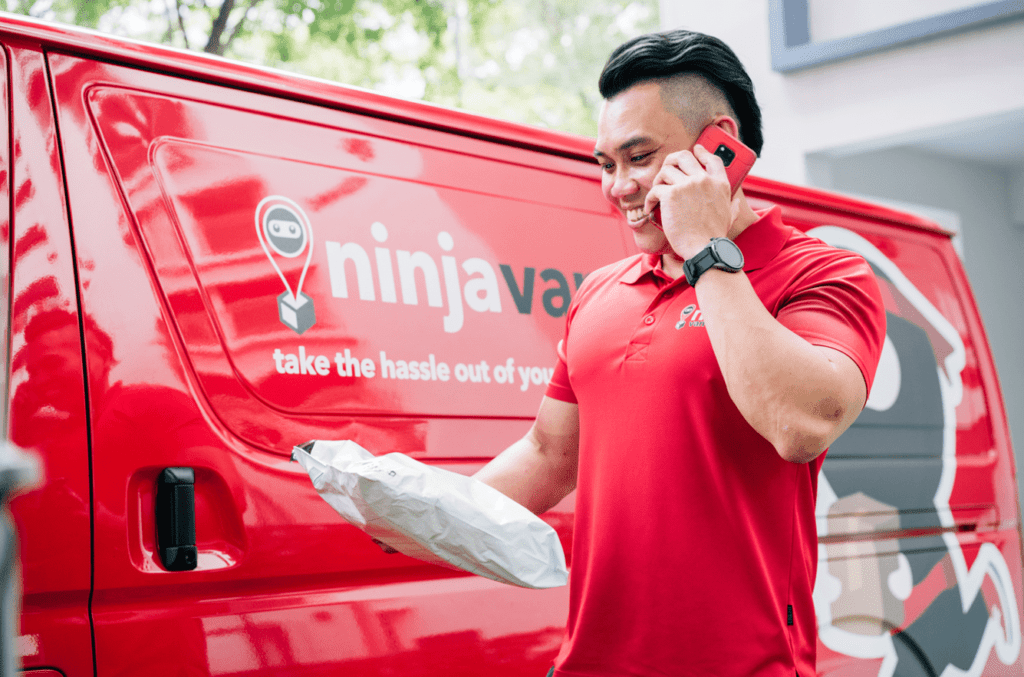 Ninja Van is a technologically advanced express logistics company that offers hassle-free delivery services to businesses of all sizes throughout Southeast Asia. Ninja Van began operations in Singapore in 2014 and has since grown to become the region's largest and fastest growing last-mile logistics company, with a network spanning six Southeast Asian countries: Singapore, Malaysia, the Philippines, Indonesia, Thailand, and Vietnam.
What is The New Delivery Instruction in Lazada Malaysia?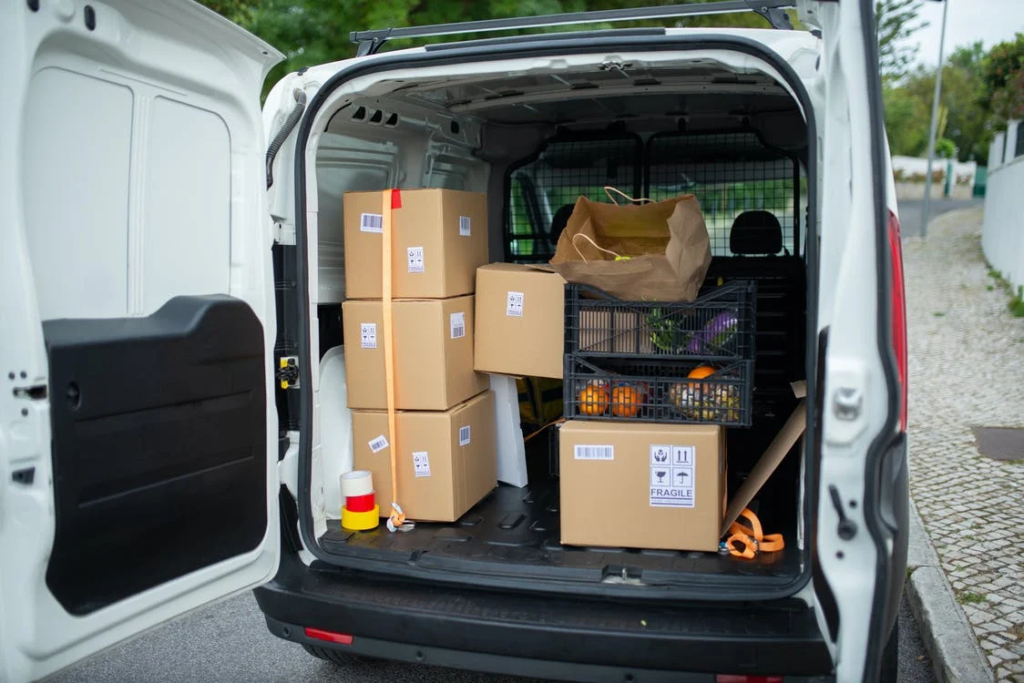 Lazada has a new delivery instruction feature that allows you to select a delivery date and recipient after the checkout process until your package arrives at the Logistics center. This feature allows you to see when your order left the logistics facility and calculate the estimated time it will arrive at your front door.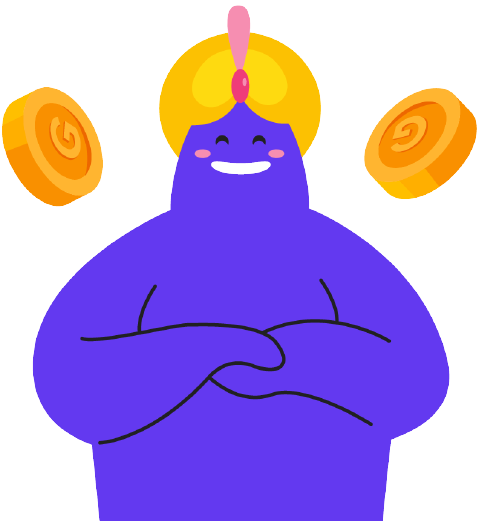 Enjoy Reading Our Article and Want to Know More About Ginee?
Are you an online seller that has lots of stores from multiple marketplace like Shopee and Lazada?

Well, you're in luck because Ginee can help you boost your business's efficiency and profits!
As long as it hasn't been shipped to the Logistics center, you can change the delivery instructions. You will no longer be able to update the delivery instruction or set LEX MY location once it has been shipped to the logistics center. Here's how to change Lazada's delivery instructions.
Step 1 – Navigate to the delivery details page and select your preferred delivery date.
Step 2 – Select your preferred collection method and change it if necessary.
It should be noted that this function is only available in the LEX MY Delivery. You are only permitted to select the date specified in the preferred delivery date section.
Shipping & Delivery Provider Options
Lazada offers three types of delivery options to meet your fulfillment needs. The first two options include parcel delivery management from start to finish by Lazada's Shipping Provider.
Standard (Default/Non-Bulky and Bulky)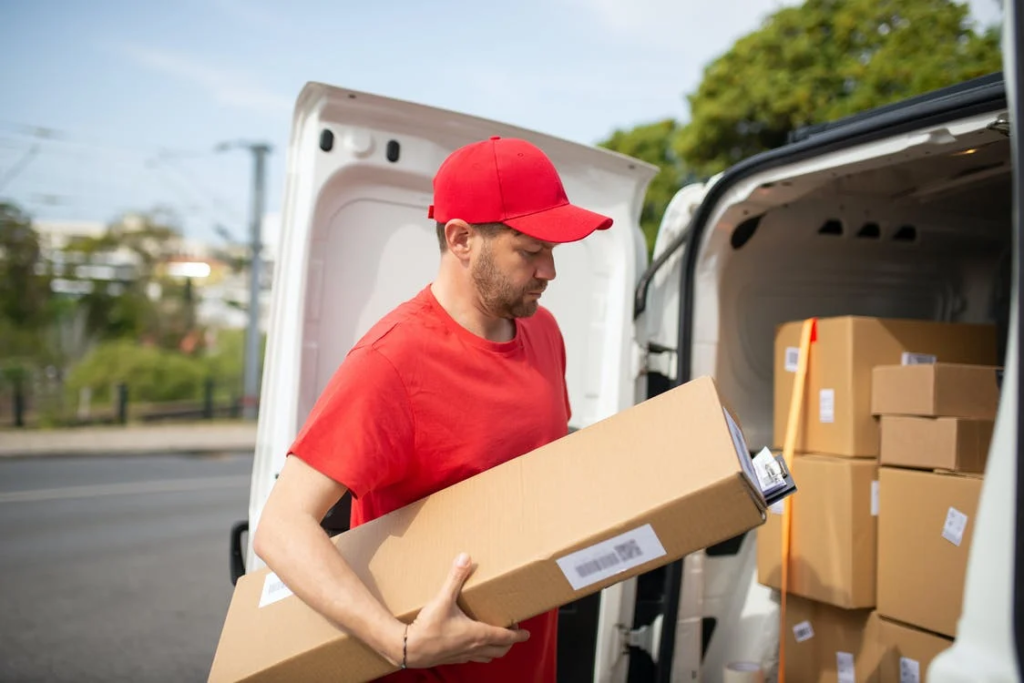 When you sign up for Lazada for the first time, you will be assigned to a default (non-bulky) Shipping Provider. You will then be assigned to a large Shipping Provider. For Default/Non-Bulky delivery type will be assigned to POSLaju, Flash Express, Ninja Van, LEL Express, or Abx express. For Bulky delivery type will be assigned to SKYNET or The Lorry.
For the size guide, it has 70 cm max for dimension, max weight 20 kg for Default/Non-Bulky and max 100 kg weight for more than 20 kg items. SLA between order creation to handover to Shipping Provider for Non-LazMall is 2 days, and for LAzMall is 1 day. Parcels will be delivered approximately 2 – 6 days on normal days.
Self-Subscription Service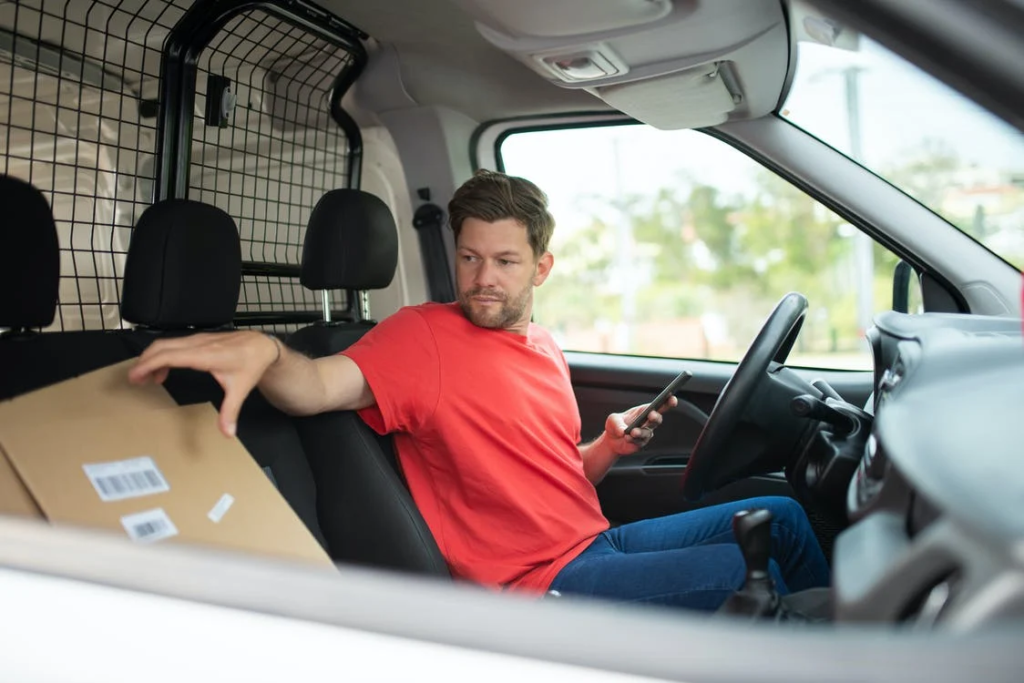 Instant: Subscription is available if you meet the performance criteria and are located within the Shipping Provider's coverage area. The Shipping Provider assigned to the Instant delivery type is Pick Up Express Delivery. Maximum dimension for Instant delivery type is 40 cm, or 10 kg maximum weight.
SLA between order creation to handover to Shipping Provider is 2 hours. Parcels will be delivered within 5 hours.
Delivered by Seller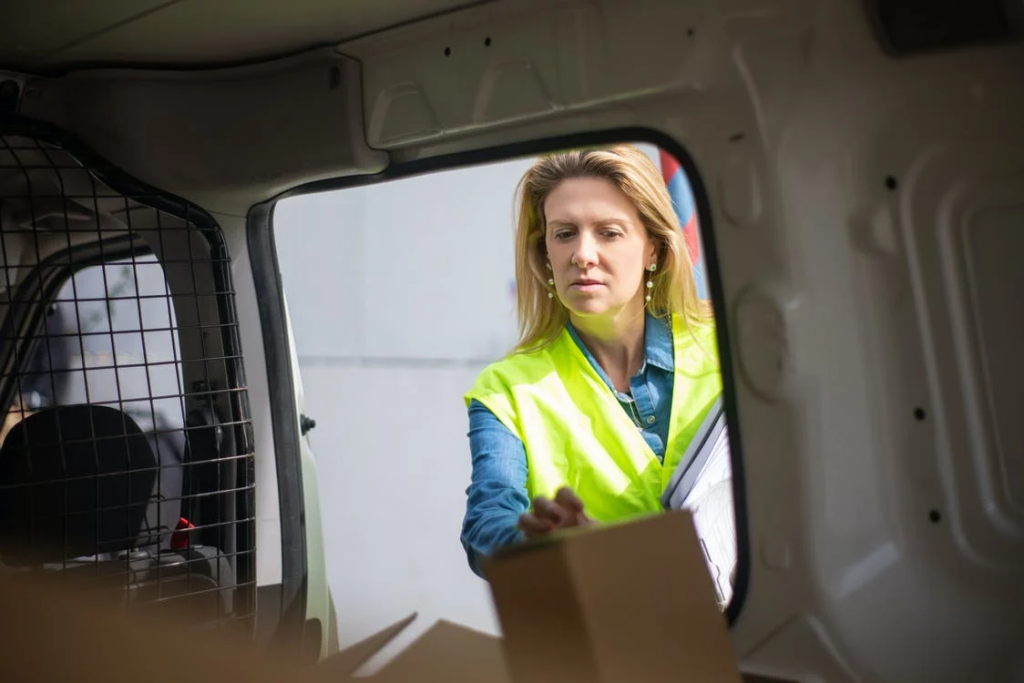 Only permitted for Sellers who offer specific types of products. This delivery type requires special handling/treatment, such as fresh produce or frozen, installation, exceeding Lazada's Standard measurement (more than 200 cm on any side, more than 100 kg). End-to-end SLA between order creation to delivery is 14 days. 
Read also: Tips on How to Increase Your Sales in Lazada Platform
Conclusion
In addition to LEX, there is also another Lazada Malaysia logistic partner. They are like ABX express, POS Laju, Flash Express, Ninja Van, and many more. So, your shipping process will not be hindered. 
Ginee Malaysia Helps Managing Your Online Business!
Owning a business in Lazada? Afraid of not being able to manage it well? Be worry-free with the help of Ginee Malaysia! Ginee has features to help handle stores in a single dashboard, which are product management, stock, order, promotion, Ginee Chat, Gine Ads, and many more. Sign up to Ginee Omnichannel free forever now!
Upload Products to Shopee and Lazada

Automatically

! How?
Ginee product management allow you upload products to all of your online stores from all marketplace just once! Save time, save cost, save energy, join Ginee Now!