In the beginning of the modern era, it would be strange if a company did not sign up for an e-commerce site to run their business. Today's economy has developed tremendously, particularly in Malaysia, which has become one of the greatest marketing platforms in Southeast Asia (SEA). Many businesses have used e-commerce to grow and extend their market in the age of digital technology.
When you're just getting started with e-commerce, deciding on a platform to sell on might be a daunting task. There are marketplaces like Shopee and Lazada to select from, as well as CMS platforms like Shopify and Woocommerce.
What is Online Business?
An online business is where you may post your items for sale, collect money from clients, and manage orders. E-commerce systems can accommodate various company formats, including B2B, retail, and wholesale.
3 Best Online Business Platform in Malaysia
With so many online business platforms accessible in Malaysia, these are the top 3 e-commerce sites worth noting:
Do You Want to Manage Multiple Marketplace Just by Single Person?
Of course you can! You can handle multiple stores from all marketplace just by single dashboard. Cut your Business's cost, and Boost your Efficiency at the same time.
Shopee
Shopee is a Malaysian e-commerce site that facilitates the connection of buyers and sellers during the purchase transaction process. Shopee, on the other hand, differs from Lazada in that it concentrates on mobile shopping. This means that Shopee's mobile app is superior to Lazada's. Lazada launched its e-commerce platform in Malaysia as a desktop website. 
Lazada
Lazada is a well-known e-commerce platform not just in Malaysia, but also in Indonesia, the Philippines, Singapore, Thailand, and Vietnam. It functions as an online department store as well as a platform for shops to sell their own items on the internet. Lazada was founded in 2011 by Rocket Internet, and it acts as a middleman between the buyer and seller. The firm generates revenue by charging sellers a fee on each successful sale.
Zalora
With its focus on fashion, Zalora has grown to become the largest and fastest-growing e-commerce site in Southeast Asia (SEA). They sell a wide range of fashion designs, mostly from well-known brands. It serves as a marketplace for fashion manufacturers to sell their items to clients that visit Zalora's website.
3 Simple Ways to Start A Business on an Online Platform
What it takes to establish an online business is commitment and dedication to the management of your online business. To assist you further, we are here to show you three simple ways to establish your own online business.
Start an E-commerce marketplace
Your Selling Stock is Messing Up? You Need Help!
Ginee Omnichannel allow you to automatically sync every stock from all of your online stores. It's faster way to helps you profit!
We recommend that all new online merchants begin their e-commerce career in marketplaces with high traffic, such as Shopee, Lazada and Zalora. You may put your items to the test over their platform. Check to see if anyone is interested in your items and evaluate market demand.
Build an E-Commerce Website
It's an important part of any eCommerce strategy to have your own website such as Shopify and WooCommerce. It is an excellent approach that you may build your brand, get loyal consumers, obtain fresh insights and make your marketing unique. However, it can also be troublesome to rely on one channel for all sales. 
Diversifying your online sales can help you reach new clients, in particular, because e-commerce is more competitive.
Start Selling on Social Commerce
Currently, Instagram, Facebook, and Pinterest are social applications that enable social commerce. Do you want to know how to grow an online business on instagram? Instagram and other social commerce not just individuals with online companies, but also people with people. 
Of course, the fundamental objective of social networks is to connect individuals. But individuals may rely on review and on what other customers say about a brand or a product in the field of social business.
5 Online Business Tips for Beginners  
Do you want to know how to start an online business from home? Let's see what are the important things to success in online business .These five strategies help you optimise your online business success rate.
Have a Plan
Don't be too eager to get started. Just because it is simple to build up an online account and launch a business right away does not imply you should. If you want to be successful with your online company, you must prepare ahead of time.
This requires planning on a wide scale by developing a business strategy, as well as planning on a smaller one by having a solid concept of what your website will look like. Everything will become a lot easier if you have a concept of how you want things to appear.
Be Consistent
Another benefit of online business ideas is that while it is so simple to start, it is also quite simple to stop. There aren't always large start-up costs that keep you committed, so it's tempting to give up when you don't see instant benefits. Things don't happen overnight, and this is especially true online. 
It takes time to establish your brand and regularly drive traffic to your website, so be patient and continue to take the appropriate measures. Continue to perform what you're doing and put out your best effort. You can also go through all the online business success stories for your reference. 
Invest in Your Content
Rarely do you come upon a product or service that just sells itself? Instead, you must be the one who generates the sales and initiates the process. Your content is one of the most valuable things you have to help you achieve this online. This is where you can demonstrate your originality and differentiate yourself from the competition, so focus on quality. 
If you can get a big number of the proper people to engage with your content, you will begin to generate quality leads.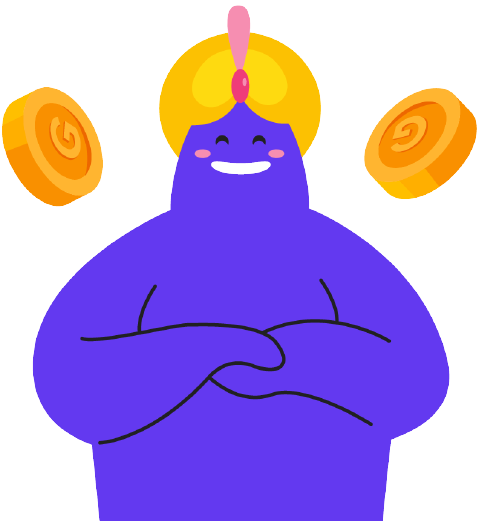 Enjoy Reading Our Article and Want to Know More About Ginee?
Are you an online seller that has lots of stores from multiple marketplace like Shopee and Lazada?

Well, you're in luck because Ginee can help you boost your business's efficiency and profits!
Give Great Customer Support
When you have a physical store, customers can always come in and contact you. When you manage an online business, your consumers may perceive you as a faceless entity. You must put a face to your company by being approachable and providing excellent assistance. This will assist you in developing the brand loyalty required to propel your company ahead. 
Market Your Business From the Start 
If you're developing a wonderful company that people should be enthusiastic about, make sure you're communicating with them. Make the most of any marketing opportunity that comes your way, and don't be hesitant to be proud of what you're doing. There are a wide variety of ways to advertise yourself these days, so be inventive and get the most of your marketing money. 
Don't be Afraid to Start Your Online Business When Ginee Malaysia Can Save Your Time, Cost and Energy!
Does your daily routine stop you from starting an online business? Do you feel that online business will consume your time, cost and energy? Ginee Malaysia can guarantee that you can manage your multiple platforms in one place and you can save your time and energy. You can now process your orders in Ginee Malaysia easier and faster.

Are you planning to cut down on your cost? You can NOW register for FREE to enjoy our premium features. 
Upload Products to Shopee and Lazada

Automatically

! How?
Ginee product management allow you upload products to all of your online stores from all marketplace just once! Save time, save cost, save energy, join Ginee Now!