Do you watch your favorite TikTok influencers live streaming on TikTok?
Another feature by TikTok is TikTok Live. But, unfortunately, this feature is not for everyone. But for online sellers who use TikTok as a medium to advertise their business and products. TikTok Live is a bonus for you to gain more TikTok followers and potential customers. Another useful feature for businesses is TikTok Ads Manager.
Just like Instagram Live, TikTok Live functions the same way. It is for the TikTok creators to communicate with their TikTok followers. For TikTok gamers, you can use this opportunity to show your skills with TikTok Live streaming game. Imagine live streaming Twitch Tik Tok.
Read Also: Content Creator: Making Money With TikTok Shop Malaysia 2021
What is TikTok and TikTok Live?
TikTok is an online platform that lets their users be creative on creating video as a content. The duration of the TikTok videos are 15-second. 60-seconds, and 3 minutes. The crucial part for TikTok users is their TikTok videos appear on For Your Page.
With the right use of the hashtag on your TikTok video description, your TikTok videos might appear on every TikTok users' For Your Page. Not every TikTok video can appear on someone's For Your Page. 
Want to Put Digital Ads Everywhere Without Hassle?
Get the 360 digital marketing experience via Ginee Ads. Put your ads anywhere at any time, do them all in just one place!
TikTok Live is one of the TikTok's features for TikTok Creator. Not all TikTok users can use their TikTok Live features.You can only use the TikTok Live if you are TikTok famous or TikTok influencers. You can go to TikTok Live website to begin streaming or you can use TikTok live apk.
With live video streaming, TikTokers may communicate with their fans in real time via the use of comments. Additionally, if your live stream audience gives you virtual "gifts," it may aid in monetization of your account.
The greatest thing about live videos is that you can cover a lot of ground in a short amount of time since TikTok hasn't set a time limit on how long they may last.
Things to Remember Before You Go Live on TikTok
As stated, not everyone can use TikTok Live. There are few requirements that you needed to fit,
Here are some of the requirements:
Age
If you are under 16 years old, sorry. TikTok Live is not for you. You should be at least 16 years old to use TikTok and eligible for TikTok Live. Even though, the requirements for to use TikTok is minimum age of 13 years old. 
But, TikTok has banned the feature of sending and receiving director messages for under 16 years old. This act is to protect the child from any predator.
Gifts
Gifts is one of the Tik Tok features that benefits the TikTok famous while they are streaming TikTok Live. The gifts are given by their fans while they are watching your TikTok Live.
Think TikTok Live as Instagram Live but with the added feature of giving virtual gifts. Furthermore, the gifts you received can change into real cash. Although, the rate of the exchange is low but at least you have something.
And to receive the gifts, you must be above 18 years old. 
Followers
How many TikTok followers do you have right now? If you want to use TikTok Live, your TikTok account should have more than 1,000 followers. Yes, you hear it right. 1,000 followers, 
If you have 1,000 followers, consider yourself as a TikTok celebrity.
How to Go TikTok Live and Boost My Business
If your business account has more than 1,000 followers, you are ready to go live streaming. Many businesses use TikTok Live to promote their business. Especially TikTok, famous for side jobs such as selling brownies or bundle cloth.
Don't Know How to Set Up Digital Ads? Don't Worry!
Set up Google, Facebook, TikTok Ads, and more with Ginee Ads. The best part is you can do all of this in one place. Check it out now!
For example, a TikTok celebrity who is selling used clothes, shows all the used cloth on the TikTok Live streaming while talking about the cloth size, who can wear it, and how to wear it. During the TikTok Live streaming, the TikTok users who are watching the TikTok Live can lock the product by messaging the TikTok famous through comments or WhatsApp.
Without further ado, here are some tips for you how to boost your business through TikTok Live streaming:
Set a Goal 
In business, it is always essential to know what your objectives are, therefore the first step in preparing a live video is to clearly identify your objectives. That might be advertising a free opt-in, generating traffic to your other social media profiles, or selling a product. 

Knowing what you aim to achieve can help you choose a title and create an agenda that will be effective.
Topic for Your TikTok Live Streaming
After you've determined your objective, the following step is to choose a subject for discussion. Identify a number of subjects on which you can speak for 10-15 minutes every day (or at whatever frequency is most convenient for you).
For example, if you are a skincare founder and want to promote your business, you can create a list of relevant subjects. Such as the importance of using sunblock or why you should use centella asiatica and how to do double cleansing.
Create a list of possible subjects to speak about and allocate one topic to each day in your TikTok Live content calendar once you've compiled your list. Make it obvious where you want visitors to go—whether it's to your landing page, a link in your profile, a real product, or your social network accounts—before you start writing.
Set a Plan for Your TikTok Live Streaming
These structures will help you to run your TikTok Live streaming smoothly. If you do not have structure, it might be a bit chaotic because you would not know how to talk and what to talk. It will cause your TikTok viewers to leave your TikTok Live streaming.
Here are some of the structure that you can follow:
Tell Them Who You Are
When you begin your TikTok Live streaming, always start with introducing yourself to your TikTok viewers.
If you wish to do TikTok Live streaming, always introduce yourself every 20 minutes. This will help new TikTok viewers that come to your TikTok Live streaming, know you.
Overview of Your Topic
Moving on, you can talk about the topic that you are going to talk about to your TikTok viewers. 
Inform viewers that they will have the opportunity to submit questions at the end of the live broadcast. 
When you set up a certain time for the Q&A section, you won't have to worry about having to go through the comments while you're speaking. Furthermore, you are providing viewers with a compelling incentive to stay for the whole show.
Call to Action
If you see that the number of live viewers is increasing, take a little break at a suitable moment and invite people to follow your account on another platform, sign up for your freebie, or whatever your objective may be.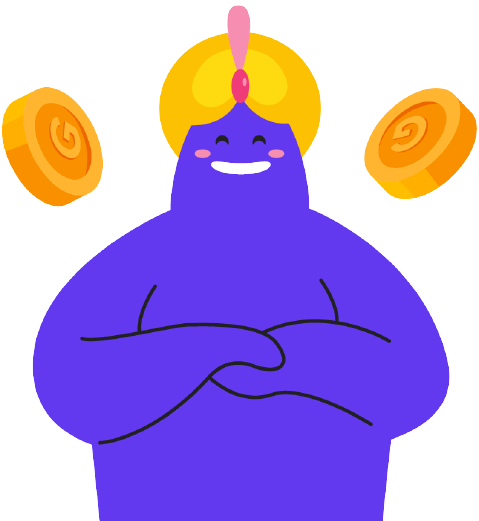 Enjoy Reading Our Article and Want to Know More About Ginee?
Are you an online seller that has lots of stores from multiple marketplace like Shopee and Lazada?

Well, you're in luck because Ginee can help you boost your business's efficiency and profits!
You can also tell your TikTok viewers about the giveaways that you are doing on your Instagram page or if you have other content that you posted on your Instagram. This will help you to increase you Instagram followers
Questions and Answers
Tell your audience that it's time for the Q&A part of the presentation, and invite them to submit their questions once you've gone through all of the bullet points on your agenda. 
Comments have the potential to disappear very rapidly, so urge them to express their question many times to ensure that you get it. Because everyone will want to ensure that their question is seen by you, doing so will almost certainly result in a significant increase in interaction.
Read Also: This is The Sign For You to Change Your Tiktok Username
How to Schedule a TikTok Live Event?
TikTok creators may plan to advertise their TikTok Live in advance to create anticipation among their TikTok followers. TikTok users can register, and then get alerts and reminders when you begin to stream your TikTok Live. 
To make advantage of this feature, go to your TikTok profile page and click on the Live Events button in the top-right corner of the screen. You may then give the event a name, choose when it will begin, and provide a short description. The Live event will go through a short approval process before being available to the rest of the TikTok community once you have finished.
How to Go Live with a Co-Host or a Guest?
Hit on the symbol in the bottom half of the screen to bring up the Interactive connection panel, then tap Host Connection to see a list of co-hosts who have accepted your offer. You may invite your chosen co-hosts by selecting the Invite button next to their names from the drop-down menu. 
As soon as the invite button is pressed, it goes grey and a 10-second countdown begins. Within this time frame, your preferred co-host may decide whether or not to accept your offer. Upon acceptance, a link with the co-host will be established, and he or she will appear on the live stream beside you in a split-screen presentation. 
To disengage your co-host from the live broadcast, just touch on the same symbol that was used to join them in the first place. A pop-up window will appear, asking whether you are certain that you wish to disconnect from the other party. To disconnect, click on the Confirm button.
TikTok Live is Not For Everyone
How to go live on TikTok without 1,000 followers? TikTok Live is not for every TikTok user. You must have 1,000 followers to use this feature. In order to get 1,000 followers, you have to create engaging content. With more engagement happening in your TikTok videos, your TikTok videos might appear on For Your Page more often.
From For Your Page, you might gain followers that would make you able to use TikTok Live. Even though your TikTok views always gain more than 1,000 views, you still cannot use TikTok Live. You can check their TikTok website for more TikTok news. You also can make  video TikTok live wallpaper on your phone screen.
Ginee Malaysia is For Everyone.
Dont worry, Ginee Malaysia is for every business who wishes to grow their business locally and globally. No matter how small your business is, Ginee Malaysia can help you to expand your business. How?

Ginee Malaysia provides 360 digital marketing services with professional teams to help you and your business grow. If you choose to do advertising with Ginee Malaysia, you can utilize Google Ads, Facebook Ads, TikTok Ads, E-commerce Ads. and Youtube Advertising.
Tunggu apa lagi? Register HERE to be part of Ginee-us for free!
Upload Products to Shopee and Lazada

Automatically

! How?
Ginee product management allow you upload products to all of your online stores from all marketplace just once! Save time, save cost, save energy, join Ginee Now!