If you do not pay enough attention to SEO Malaysia, you are not doing it right. Your website will stay invisible from your potential customers if you do not use SEO right. By using the right off-page techniques of SEO, your website traffic will increase and most importantly, your website will be on top of Google's ranking. 
For you to make your website work on Google ranking, there are two common types such on-Page SEO and off-page SEO. Previously, I have talked about on-page Seo, now we will focus on off-page SEO. 
This is suitable for off-page for beginners to learn and then implement the technique on your website. But first, you have to know the basics.
What is Off-page SEO?
SEO off-page includes any measure you take to influence the ranking of your search engine outside your website. This may involve generating backlinks, social media activity and guest blogging.
There are two types of off-page SEO such as non-link related off-page SEO and linked off-page SEO. Some examples of SEO off page are social media marketing, and guest blogging.
The Importance of Off-page SEO
Google takes into account many criteria before ranking a specific page/website and one off-page. It is tough to classify simply via content; here your off-page building or link building has a vital function to play. It informs Google in a manner what others think about your site, and that is why it is essential to have backlinks from quality related websites.
Want to Put Digital Ads Everywhere Without Hassle?
Get the 360 digital marketing experience via Ginee Ads. Put your ads anywhere at any time, do them all in just one place!
By implementing off-page SEO as a strategy to build credibility, your website will be trusted by the readers. They will think that the information on your website is reliable and authentic. So, they would not skip reading articles on your website.
The Types of Off-page SEO
Off-page SEO does not rely on linked off-page SEO only, such as off-page SEO backlink. But, non-link related off-site SEO is also important to bring your website to the next level. These types are sometimes focus on Local SEO
How are you going to go internationally if your local does not recognise you? So, here are some linked off-page SEP and non-link related off-page SEO for you:
Off-page SEO Backlinks
Because of the importance of links in Google's algorithm, link building should be the foundation of any off-page SEO strategy. However, it is essential to understand how you should go about treating link development as an off-page technique in order to be successful.
One of the most important objectives of off-page SEO is to increase the authority of your company. Inbound links from authoritative websites assist to establish your own website as an authority – they serve as a vote of confidence from one site to the next.. You can also use forum Malaysia  to post the backlinks
Read Also: 7 Best and Reliable Courier Services For You in Malaysia
Non-link Related Off-site SEO
Other than building links to gain credibility for your website, there are some off-page SEOs that do not require you to use links. Here are some of the non-link related off-page SEO factors and off-page SEO techniques that you can take advantage of and don't forget to put it on your off-page SEO checklist.
Don't Know How to Set Up Digital Ads? Don't Worry!
Set up Google, Facebook, TikTok Ads, and more with Ginee Ads. The best part is you can do all of this in one place. Check it out now!
NAP Citations
This first element is important in terms of local search engine optimization. NAP is an abbreviation for Name, Address, and Phone, and as the name implies, this includes online references of your brand/website in different directories all over the Internet as well.
This is useful for local SEO. If you want to rank locally and be on top of Google's rank, citation is really important. 
Brand Mentions
Brand mentions could be linked and unlinked. Brand mentions through links are more effective in a SEO way. But how unlinked brand mentions could affect your website traffic and ranking?
Guest blog posts, guest speakers on podcasts, reaching out to bloggers, and creating viral content are all examples of how brands can be mentioned. This method is similar to a mouth to mouth method.
Google My Business
It is important to note that Google My Business (GMB) is a free Google business profile that is included in your local SEO plan.
It is critical for any business to be included on Google's free tool, which can be found here. These are the profiles that appear at the top of Google's search results page, which a user can see by hovering their mouse over them. 
When it comes to appearing on a search engine's first page of results, optimising your Google My Business profile is regarded as the most significant ranking element, and it is the fourth most important factor for regular local organic search results.
For an example for Local SEO is finding "the best Nasi Lemak place near me" 
Reviews
Reviews is one of the local SEO strategies. If there are more reliable reviews on your GMB, the higher you will be on Google's search engine results. However, a bad review will affect your ranking. 
So, pay attention to the reviews and if you have bad reviews, you could take it as a way for you to improve your business.
These are some of how to do off-page SEO, also there are some off-page SEO services you can find on the Internet. You might think, it is not important to be popular among locals. But, again you are wrong. You have to win your locals' heart first before going to the next level.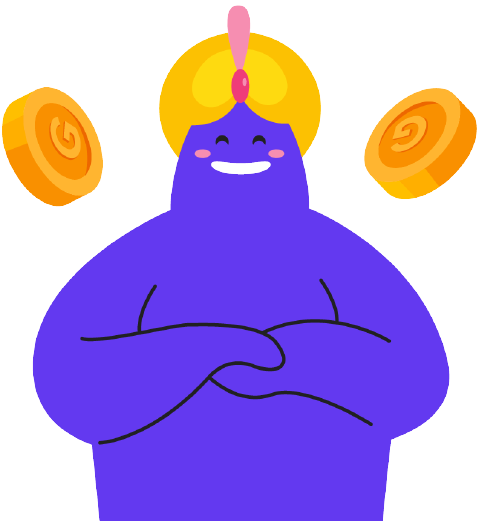 Enjoy Reading Our Article and Want to Know More About Ginee?
Are you an online seller that has lots of stores from multiple marketplace like Shopee and Lazada?

Well, you're in luck because Ginee can help you boost your business's efficiency and profits!
What is On Page and Off page SEO?
There are differences between on-page SEO and off-page SEO if you did not notice. On-page SEO happens online while off-page SEO happens offline. You may ask, which is better, off-page and  on-page SEO? The answer would be, you have to balance both of them to reach your goals. Remember, your goal is to be at the top of the ranking in Google's search. No matter whether it's SEM or SEO, you have to fully utilize it to reach your goal.
Read Also: Understanding the Differences between SEO vs SEM
King and Queen for Your Business Website
To stay on the top requires a lot of patience and effort. Everything that stated before, you should take note of and apply for a better result. Again, remember your goal is to be the Queen and King of Google's ranking.
If you are almost giving up because everything you have done is not working, take a deep breath and start again. 
With Ginee, You Can Be King and Queen of Google Ranking
If you are on the verge of breakdown and giving up, take a deep breath and drink some water. Ginee Malaysia is here for you. You can use Ginee service to elevate your website ranking to be the King and Queen. Ginee Malaysia might help you to maintain the title once you have reached your goal. Apa lagi tunggu, come and register to be part of the Ginee-us
Upload Products to Shopee and Lazada

Automatically

! How?
Ginee product management allow you upload products to all of your online stores from all marketplace just once! Save time, save cost, save energy, join Ginee Now!