What is dropship Shopee Malaysia? Dropshipping is a business concept in which a retailer buys a product from a third party and ships it directly to the client. Dropshipping is popular nowadays. This article is going to discuss more about it.
Read also: Shopee Malaysia: Back to Basic with Ginee Malaysia
What Is Dropship?
Dropship Malaysia is the other selling model which to order fulfillment method the seller doesn't keep the products it sell in stock. This dropshipping model is popular nowadays. The seller will only purchase the items from a third party supplier when the buyer orders the items. Seller will not handle the products directly. The dropshipping items are usually using the chinabrands. 
Do You Want to Manage Multiple Marketplace Just by Single Person?
Of course you can! You can handle multiple stores from all marketplace just by single dashboard. Cut your Business's cost, and Boost your Efficiency at the same time.
The biggest difference between dropshipping and the usual standard retail model is that the selling merchant doesn't stock or own any inventory. Instead, to fulfill requests, the seller buys goods from a wholesaler or manufacturer as needed.
Can I Dropship on Shopee?
Shopee is one of the leading ecommerce platforms that launched in 2015. Shopee has grown and expanded to include Thailand, Malaysia, the Philippines, Singapore, Vietnam, Indonesia, and Taiwan over the course of the years. It acquired its reputation by being Taiwan's and Southeast Asia's leading e-commerce platforms.
Shopee gives sellers the option to use their platform to market their wares. They can use Shopee to sell and promote their products. Can I do dropship Shopee Malaysia? Officially, Shopee doesn't support or encourage dropship Shopee. But you can still be the supplier dropship Shopee with the help of different service providers or another drop shipping strategy or method.
Read also: How to Become Shopee Seller in Malaysia
Here are the problem you might face if you still want to be Shopee dropship Malaysia:
You can only use the airwaybill number once and if your Shopee dropship supplier already input the AWB in their order, you can't use it twice. It can be too much hassle contacting CSO back and forth. It will be frustrating.
You can only deal with a single supplier because you can't ship orders separately from more than one supplier to your customer's doorstep. 
Shopee only gives you tight time to process your order.
The competitive ecosystem is a real jungle. If you can't give competitive prices you can't win the market, unless you have strong brand awareness or unique products. 
Your Selling Stock is Messing Up? You Need Help!
Ginee Omnichannel allow you to automatically sync every stock from all of your online stores. It's faster way to helps you profit!
How to Start a Dropship Business on Shopee?
To be a dropship agent, you have to set up and prepare many different things. The first thing is you need to know what you want to sell and find the supplier of your products. Actually you can sell anything in dropship Malaysia Shopee.
However, you will need to use some sort of tool or platform to compile a list of the most popular and in-demand products that you can sell via drop shipping if you want to locate the proper ones.
After you find out what products you want to sell, You will also need to find a trusted and reliable supplier for your products to ensure quality for your products. You can try to sell some great products such as Bluetooth Speakers, Smart Watches, Fitness TrackersUSB, and Bluetooth Headphones among many many others.
Dropshipping is the best way to start a business with less funding. You can get profit by selling the product without needing to keep the stocks. You can do it anywhere and anytime from the comfort of your bed or even the great outdoors, but keep in mind that you'll still have to put in some effort.  And don't forget to set up your Shopee seller account if you want to start selling in Shopee. Here are the tips on how to set up a Shopee seller account.
Download Shopee from your Google Play Store or Apple App Store.
Then go to profile and choose register.
Fill in all the data needed. You can also register by using your phone number or connect to your google account.
Then register you account by clicking sign up.
Once you have registered your account, you will be able to sell and buy products on Shopee. You can use the same account for buying and selling. For your additional information, you have to create a username properly. If you want to use the account for selling a products, so you have to create a username for your business which will describe your products because you only create your username once and won't be able to change it later. So, choose it properly.
Once you have registered an account on Shopee, you can now start listing  your businessproducts for sale. Add a photos or video of your products, input all your product details including shipping information and hit publish.
After that, you need to set up Shopee shipping. This step will help you to send your products to the buyers. So set up your shipping. You can choose several couriers to help you with the shipping. You can choose between J&T Express, DHL ecommerce or Shopee Express.
Tips to Get the Best Suppliers in Shopee for Dropshipping
Here are the tips to get the best suppliers for you :
Search the supplier of your products and find their background.
Check how long they have being a supplier.
Try to buy in small amount.
Finding reliable and trusted suppliers is arguably one of the most important things about starting a dropshipping business in Malaysia, so extra care and consideration should be made at this stage. You can search your supplier background and how long they have been a supplier to make sure that they are qualified.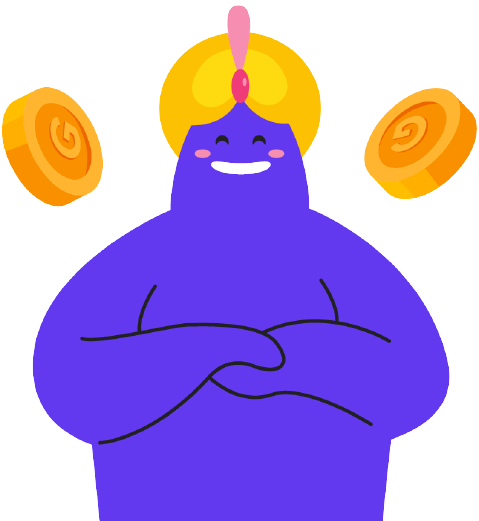 Enjoy Reading Our Article and Want to Know More About Ginee?
Are you an online seller that has lots of stores from multiple marketplace like Shopee and Lazada?

Well, you're in luck because Ginee can help you boost your business's efficiency and profits!
Don't forget your audience is the key. What product do they want, how do they want it, and when do they want it, and most importantly what added value can you add to your business? Start small and to increase your sales, you can promote it by creating a blog on a YouTube channel. This tips not only for dropship Shopee but also another dropship like dropship lazada.
Conclusion 
Officially Shopee are not supporting dropshipping selling models in Shopee but you can still be a dropshipper. Remember you need to find a qualified and trusted supplier of your products. You have to be extra careful to find the best supplier for your shop.
Ginee Malaysia
Being a dropshipper might sound easy, but if you intend to make your online business more successful, try Ginee Malaysia! Ginee can help you manage all your online stores registered in Shopee or other marketplaces/ecommerces in a single dashboard only. No wasting time, no wasting money, start achieving great result for your online business with Ginee. Register for free now, Ginee Malaysia is always here to help!
Upload Products to Shopee and Lazada

Automatically

! How?
Ginee product management allow you upload products to all of your online stores from all marketplace just once! Save time, save cost, save energy, join Ginee Now!