The Companies Commission of Malaysia or Suruhanjaya Syarikat Malaysia (SSM) is a statutory body formed as a result of a merger between the Registrar of Companies (ROC) and the Registrar of Businesses (ROB) in Malaysia which regulates companies and businesses. SSM search into operation on 16 April 2002. Interestingly, you can register SSM online. 
The main activity of SSM is to serve as an agency to incorporate companies and register businesses as well as to provide company and business information to the public. 
As the leading authority for the improvement of corporate governance, SSM fulfils its function to ensure compliance with business registration and corporate legislation through comprehensive enforcement and monitoring activities so as to sustain positive developments in the corporate and business sectors of the nation.
What Are The Benefits of Registering With SSM?
Friendly and hospitable, Malaysia has successfully attracted many foreign investments into the country over the years. Ranked as one of the easiest places in the world to do business by World Bank's, their 2018 ease of doing business report explains why foreigners are keen to set up a business in Malaysia. 
Among the benefits to registering a company with SSM online are:
The business will become a legally registered entity
It will boost your customer's confidence level
It also facilitates users to verify business information
The business details submitted will assist the government to support any development of the business community and prospect
Only legally registered businesses will be able to apply for Malaysia Payment Gateway, like eGHL, ipay88, and more
Read Also: Shopee Malaysia: How to Become Shopee Seller in Malaysia
Your Selling Stock is Messing Up? You Need Help!
Ginee Omnichannel allow you to automatically sync every stock from all of your online stores. It's faster way to helps you profit!
Where is SSM Malaysia?
There are two SSM appointment Malaysia offices located, the Head Office and State Office.
Head Offices
MENARA SSM@SENTRAL
No 7, Jalan Stesen Sentral 5
Kuala Lumpur Sentral
50623 Kuala Lumpur
Operation Hour :
Day : Monday – Friday
Service Counter : 8.15 am – 4.15 pm
SSM Contact Centre :
Tel : 03-7721 4000
Fax : 03-7721 4001
E-mail : enquiry[at]SSM.com.my
State Offices
JOHOR
Podium 4B & 5, Menara Ansar
65 Jalan Trus
80000 Johor Bahru, Johor
State Director : Hairul Anuar bin Yasin
Operation Hour :
8.15 am – 4.00 pm (Sunday – Wednesday)
8.15 am – 3.45 pm (Thursday)
Tel : 07-224 4710
Fax : 07-224 1714
E-mail : hairul[at]SSM.com.my
KEDAH
Tingkat 1&2
Wisma PERKESO
No. 186 Jalan Teluk WanJah
05538 Alor Setar, Kedah
State Director : Ismani binti Khazali
Operation Hour :
Day : Sunday – Thursday
Service Counter :
8.15 am – 4.00 pm (Sunday – Wednesday)
8.15 am – 3.45 pm (Thursday)
Tel : 04-773 0111
Fax : 04-731 5517
E-mail : Ismani[at]SSM.com.my
Do You Want to Manage Multiple Marketplace Just by Single Person?
Of course you can! You can handle multiple stores from all marketplace just by single dashboard. Cut your Business's cost, and Boost your Efficiency at the same time.
How To Open SSM in Malaysia?
Registering/pendaftaran SSM online your own company in Malaysia is not very complicated. Although there are a few official forms to take note of. Here are four steps on how to open SSM in Malaysia.
Think of a Name To Open Your Business
You may register your business with your personal name or your trade name. If you're planning to use your personal name to register, the name stated must be according to your identification card. Businesses registration Malaysia under personal names also do not need to apply for business name approval.
However, trade names are different as it is the proposed name of the business and must apply for prior approval from the Register of Business (ROB). Examples of trade names include Lucky Catering, Star Enterprise or Bubbles Laundry.
Apply For Your Business/Trade Name
Business owner's who want to register their company trade name must fill out form PNA42 (Borang PNA42). You can find this form at the registered SSM official portal or download it from the link.
Also, Form PNA42 requires you to list down at least three name suggestions for your business, although only one name will be approved for each company. There are also important guidelines on applying for a business name such as the names must comply with the law.
SSM company search also pointed out some principles in naming a business such as using correct language and spelling, avoiding names that are too general, names that are vulgar, insulting or misleading and other general principles stated in the Registration of Business Rules 1957.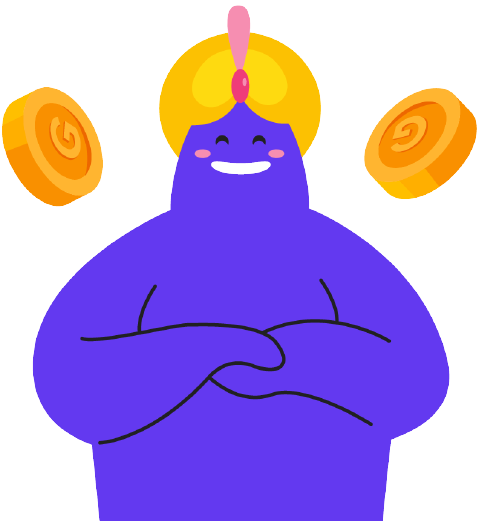 Enjoy Reading Our Article and Want to Know More About Ginee?
Are you an online seller that has lots of stores from multiple marketplace like Shopee and Lazada?

Well, you're in luck because Ginee can help you boost your business's efficiency and profits!
Complete Registration Form A (Borang A)
This form is one of the few forms needed to be filled out to register your company with the SSM. in Form A, this form must include details such as your business name, commencement date of the business, its main address, address of other branches of the company (if any), information of the owners and partners, type of business carried out and copy of a Partnership Agreement.
Attach Other Necessary Documents
Besides Form PNA42 and Form A, there are also a few documents that company owners should prepare to attach with these forms. These documents include permit, license or supporting letter for the type of business and approval or supporting letters from relevant agencies if required by the Registrar of Business.
How To Print SSM Certificates?
To print an SSM Certificate, you can use SSM ezbiz. EzBiz allows you to download and reprint your SSM Certificate for free within 14 days after you renew your business using the website.
Read Also: Creating Your First Online Store with Shopify Malaysia
How to Renewal SSM Malaysia?
After your business license expires, you do not have to make a new registration. Instead, you can just renew the business license online. IT is time consuming because you do not have to drive to the nearest SSM office, waiting for your turn, and fill in 3-4 pages of form. From the tip of your finger, it can be done within a few minutes. 
Conclusion 
As the leading authority for the improvement of corporate governance in Malaysia, SSM selangor serves as an agency to promote compliance with business registration and corporate legislation through enforcement and monitoring activities, handles company incorporation and business registration as well as to provide company and business information to the public.
Tell Ginee All of Your Secrets
What is your business goal? What is the mission of your business? What is the long term plan for your business? Yes, ladies and gentlemen, you can spill out all the tea about your business and Ginee Malaysia will help you to achieve your goals, plans and mission. Register for free to be part of Ginee-us.
Upload Products to Shopee and Lazada

Automatically

! How?
Ginee product management allow you upload products to all of your online stores from all marketplace just once! Save time, save cost, save energy, join Ginee Now!