Being the one of the most leading and popular social media among all ages, Facebook keeps striving for a better experience for their users. The variety of services they offer included watching videos, finding jobs, dating apps, Facebook groups, organised events, live videos and much more. But most importantly, Facebook Marketplace offers opportunities for new and existing entrepreneurs to experience selling online to elevate their sales. 
By 2025, the number of Facebook users will increase from 22.97 million in 2019 to 24.31 million by 2022. Especially, when the popular age of Facebook users are from 25 years old to 34 years old. Therefore, for young entrepreneurs who started their online business with minimal amounts of investment money, Facebook is one of the right platforms for them to create, build, and promote their brand.
The Importance of Branding for Your Business
Many did not realise that branding is essential since it not only creates a lasting impact on consumers, but also enables your customers and customers to know what their business can anticipate. It is a method to differentiate from the competition and to explain what you provide, which makes your decision better.
Do You Want to Manage Multiple Marketplace Just by Single Person?
Of course you can! You can handle multiple stores from all marketplace just by single dashboard. Cut your Business's cost, and Boost your Efficiency at the same time.
Some people would buy company's products for the sake of the brand name. For example, people buy Apple products because of its brand and how it carries the brand name. When Malaysians buy an iPhone, they will think of how expensive it is to get an iPhone or how the iPhone does not lag like Android mobile phones. Most importantly, iPhone users' Instagram story would not look like the quality of CCTV video. 
One way to brand your business is by using Facebook Page. So, why Facebook page?
Facebook Page for Branding and Awareness of Your Business
The Facebook Page are sites where artists, social media influencers, companies, brands, organisations and charity may engage with  their followers or consumers.If someone likes or follows a Facebook Page, they may begin to see updates from their news feed from that page.
By branding your business on Facebook Page, it will make it easy for your consumers to remember your missions, goals, and story. One of the way to make your brand successful is to have such a story that will impact your followers
And some people buy some products because of how some businesses carry their business.
Creating A New Facebook Page
For businesses, it is wise to create Facebook Page that could tell your stories and create brand awareness to lure customers and also, remind customers with the posts you update on the Page. 
Don't Know How to Set Up Digital Ads? Don't Worry!
Set up Google, Facebook, TikTok Ads, and more with Ginee Ads. The best part is you can do all of this in one place. Check it out now!
So, to start, here's the way to create new free Facebook Page, but first click on Facebook Page Login to start: 
Click on Facebook Page Login
Go to Create New Facebook Page
Click to choose a category
Fill in the Facebook Page information such as Page name, Category and the Description of what your business does. 
You can add a photo and then Click Save!
Easy peasy, Voila. You are done!
Claim Your Own Facebook Page
Here's something that you need to take seriously is to claim your own Facebook Page. What does it mean? Well, someone could accidentally create a Facebook Page for your brand when they checked into your business through Facebook even though it did not have a Facebook Page. 
So how can you delegate or change your Facebook page owner? Here's the step to assign or change a Facebook page owner:
Click on the button Page on the News Feed
Go on to your Page
Click the button Settings
Click the button Page transparency
Click the button Assign
Click on verified Business Manager of disclaimer and click Assign
Once you have done, there would be a new section in the Page transparency called Other Pages you manage. In order to to assign Page ownership to multiple Pages, here's the steps you need to follow:
Click Page
Go on to a Page with an owner assigned to it
Click the button Settings
In the Other Pages section click Assign.
Select Pages you want to assign ownership of from the list
Click Assign
And you are done!
How to Create Facebook Page Website
If you are keen to start a New Facebook Page and wishes to delete the existing Facebook page, here's the steps you should follow: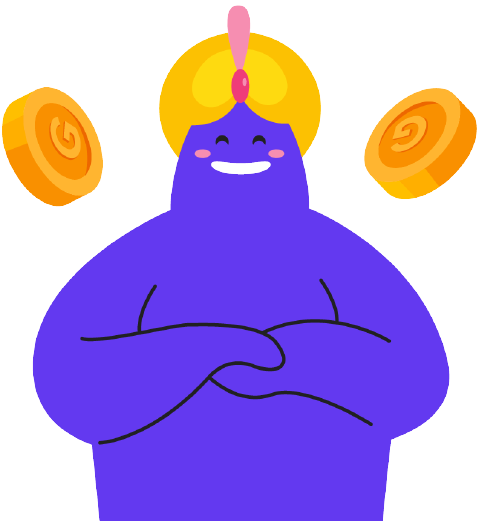 Enjoy Reading Our Article and Want to Know More About Ginee?
Are you an online seller that has lots of stores from multiple marketplace like Shopee and Lazada?

Well, you're in luck because Ginee can help you boost your business's efficiency and profits!
Click in the top right of Facebook
Click, Pages, then go to your Page
Click General Settings
Under Remove Page, click Delete (Page name)
Click Delete Page
However, only the admin of the Facebook page could delete the Page. And remember, your Facebook Page will be deleted permanently after 14 days. Within the 14 day, you may unpublish your Facebook Page.
Here's to unpublish your Facebook Page:
Tab on Pages
Click Settings on your Facebook Page
Tab Page visibility on the General section
Tab on Page unpublished
Tab on Save Changes
Write the reason for the unpublishing your Facebook Page
Tab on Next and tab on Unpublish.
And, voila! You are done.
Create Facebook Page for Business
Facebook Business Page is another alternative made by Facebook to cater the needs of business owners to elevate their brand name and business. By creating a Facebook Business Page, there are few benefits offered by Facebook such as Facebook Page Manager. And most importantly, you can install Facebook Page app such as Facebook Business Suite.  3 To know more about Facebook Business Page, here's the article to help you better understanding, Facebook Business Page
Business Name Too Cliche?
Are you frustrated when someone else already chop your business name and registered it on the Companies Commision of Malaysia (SSM)? And now you have to change your Facebook Business page to another name. Here's the article to help you on how to change your Facebook Page name
Connecting with Facebook Page
With the help of Facebook Page, you do not have to worry about sending spam direct messages to each of your customers. Your customers will receive notifications every time you post on your Facebook Page. It is more effective than sending spam messages. 
No More Hiccups with Ginee!
Are you tired of managing your business account by yourself from updating your products on business accounts, entertaining fussy customers, to count stocks or to sorting the customers orders? 
With Ginee, you do not have to worry about handling everything by yourself. You can arrange positions and tasks for each of your staff on the Ginee website. That way, your business will run smoothly without any hiccups! Register Ginee Malaysia now for free!
Upload Products to Shopee and Lazada

Automatically

! How?
Ginee product management allow you upload products to all of your online stores from all marketplace just once! Save time, save cost, save energy, join Ginee Now!